Norse Peak Lookout
Elevation: 6,858 feet
Elevation gain: 2,900 feet
Distance: 5 miles
Access: Paved
If you are looking for a hike near the Crystal Mountain Ski Area, Norse Peak is the first place you should go. It's located across from the slopes, has a trail to the summit and is the site of a former lookout. Much of the trail is out of the trees offering great views but no water is found along the route so bring lots. The mountain is the namesake for the areas Norse Peak Wilderness. This page is devoted to the lookout, there is some more information at:
View South 1929
View Northwest 1929
View Northeast 1929
From Enumclaw drive east on State Route 410 about 34 miles and turn left onto Crystal Mountain Road. Signs indicate turn to the Crystal Mountain Ski Area. Drive 4.2 miles to where Gold Hill Road branches left. Park on the right side of the road and walk 500 feet up Gold Hill Road (FS 7190410) to trailhead on left.
Access
The Norse Peak lookout building was an L-4 cab built in 1931. It was removed or destroyed in 1956. Few signs exist today at the site. If the Jess Rose notes on his pictures are correct, there was a phone line (and likely camp) on Norse Peak before 1931.
Lookout Site
Norse Peak lookout site 3 years before construction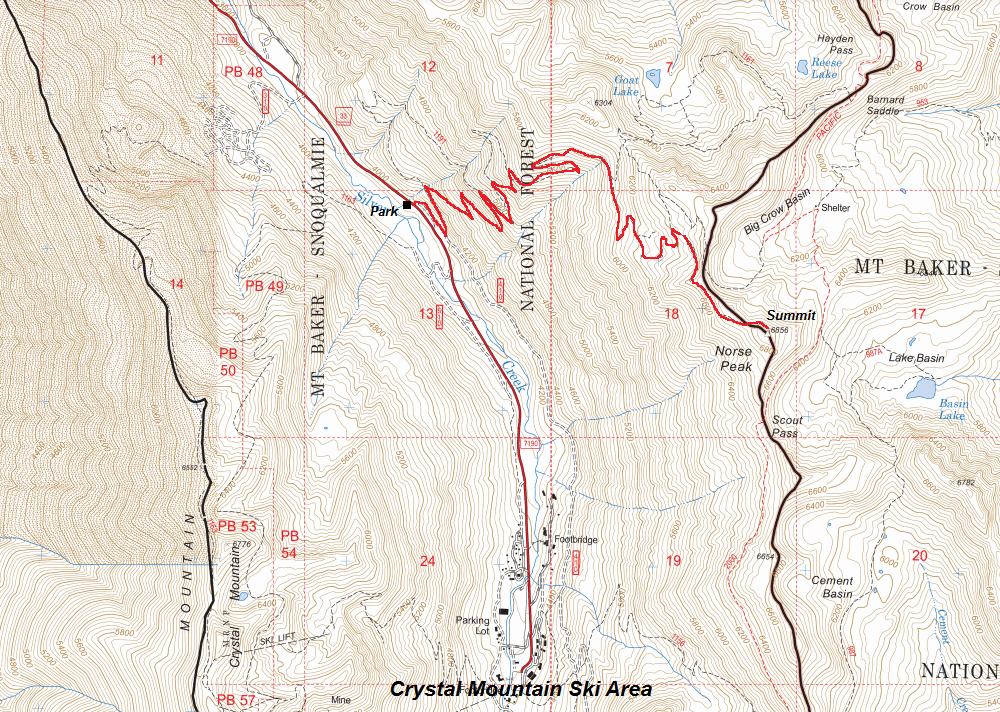 In 1944 a story was reported in several newspapers across the country about the lookout. The paragraph said "Dora Hunt and Maxine Ilipkoe were the two young women assigned to the Norse Peak lookout, in the White river area, also in Washington. They had to learn map reading, weather reporting, the use of fire-finding instruments, and elementary fire-fighting before their jobs were cleared. Then up a three-mile trail where only pack horses could go, in a glass-walled house, with only blue mountain ranges, green valleys and snow-capped peaks for neighbors, they settled down to a summer that few city-bred girls experience. On July 11, their little lookout was rocked by an icy mountain-top blizzard."
Story
Washington Lookout Sites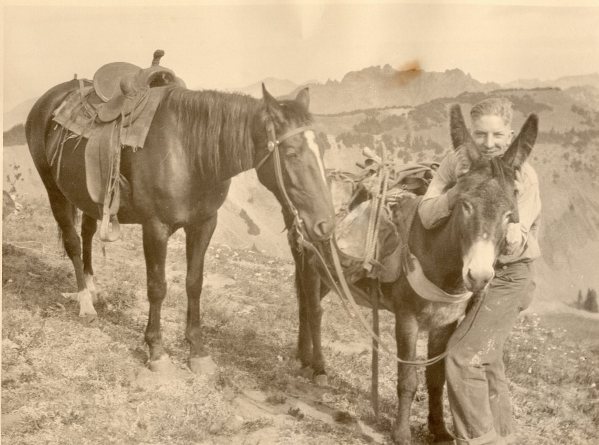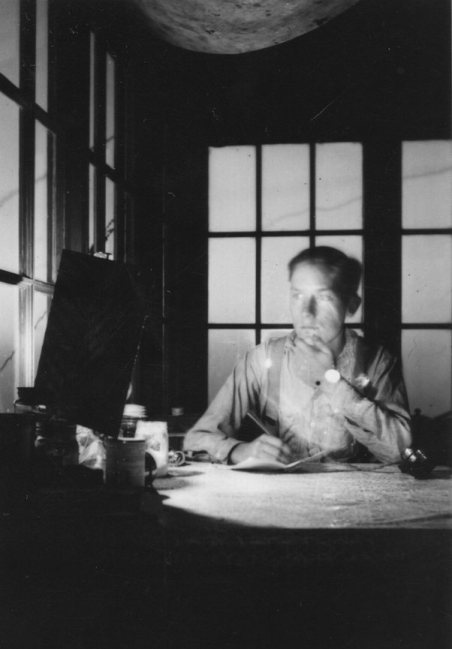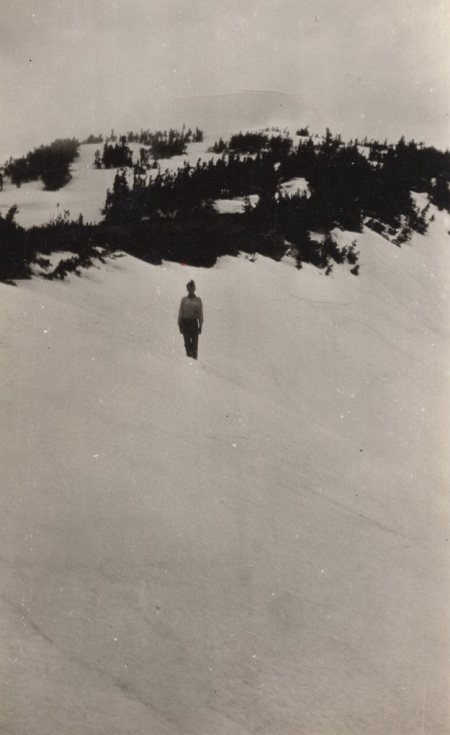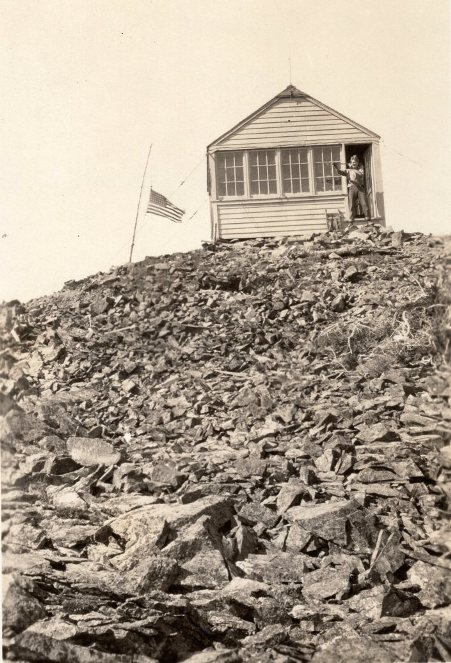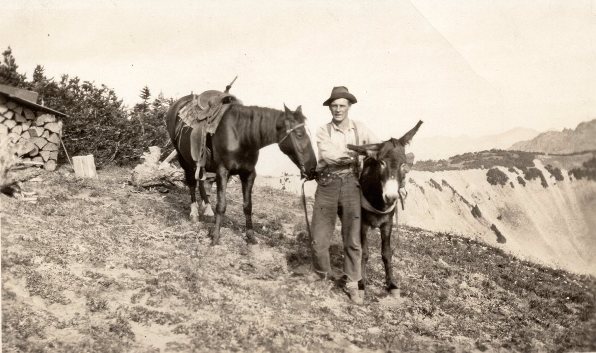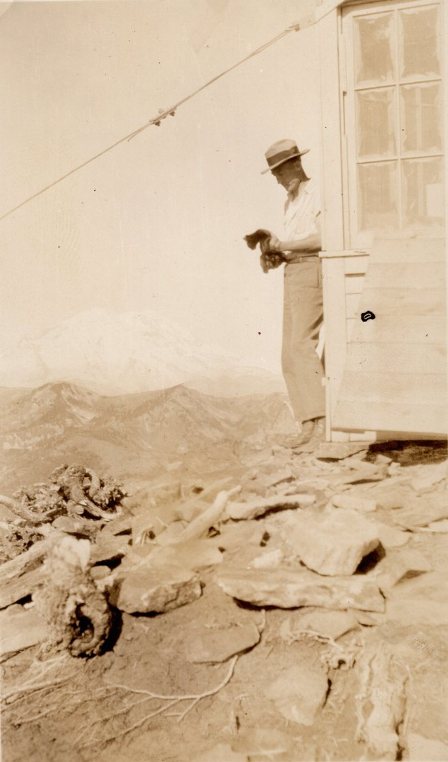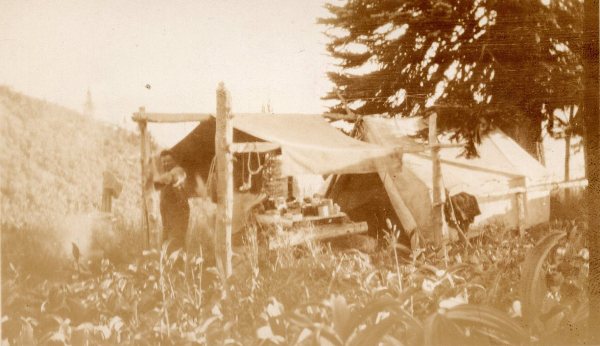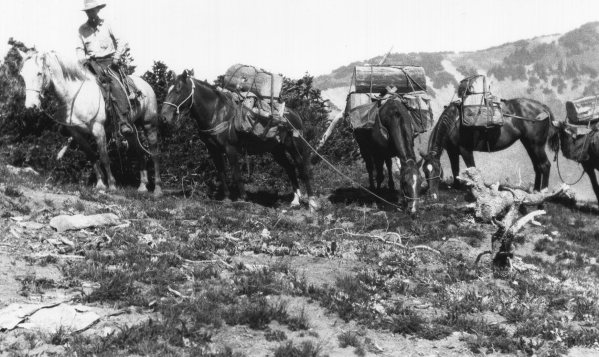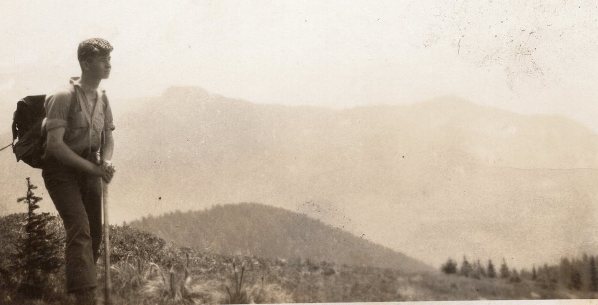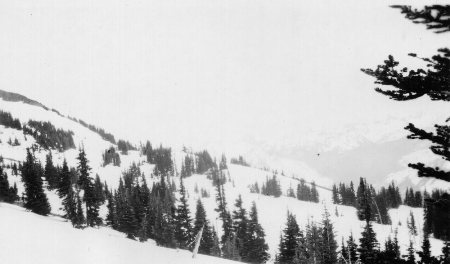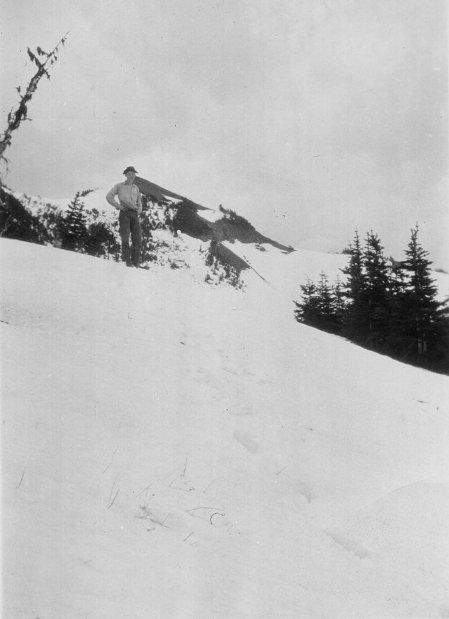 Jess Rose in lookout. Flag at half mast in 1933 when friend Carl Calhoun drowned in Pyramid Creek. Carl was a temporary packer that season.
Early 1930s Al and Abbie. (Mount Rainier in distance)
5 minute exposure with kerosene lamps reflected from mirror; 1933ish
Bill Wilson hanging Norse Peak line; Late June of 1930.
Jess Rose and Bill Wilson on Norse - here to rebuild phone lines
July 4th 1932 on Norse Peak Trail
Longmires mule and horse; Person is Jess Rose
Ike Longmire hauling wood to Norse Peak
Al Brewsor
Taken from summit
Carl Calhoun (the one that drowned)
Click on any image to see a larger size (except the 3 panoramic images below)