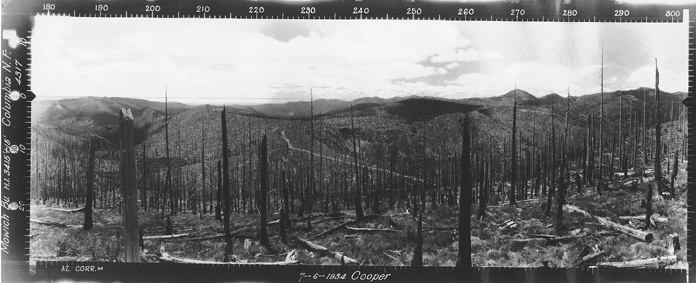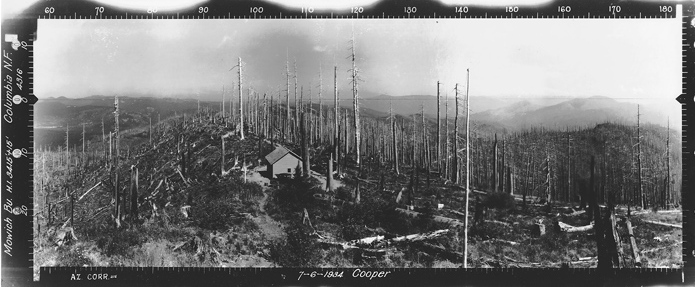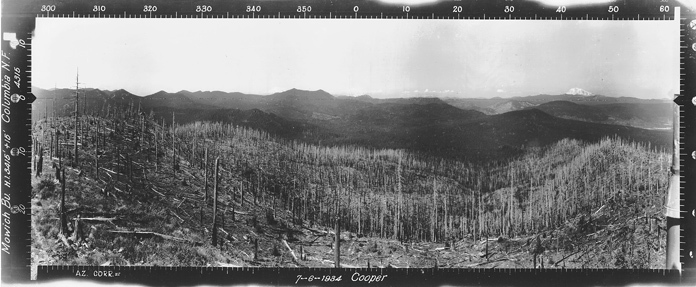 Built sometime before 1934, the first lookout building stood on the summit with a living quarters just down the hillside. The panoramics in 1934 show it in the burn area of the Yacolt Fire area without any of the snags felled yet. It was replaced with an L-4 cab possibly in 1937 and abandoned in the 1960s. A survey team mentions it in 1965.

In 2002, Pete Paladeni gave an interview about his experience at Mowich Butte in 1934. He said the fellow that was on there had a dental problem. He was from Spokane and wanted to go home to get his teeth taken care of. So I was up there for a week. That was my first one. It had the old-fashioned lookout where the living quarters were down below, and then it had a little cupola that went up where the fire finder was on the top of the roof, and you could look around and see more. In those days they used to run sheep in there to graze. They would come from Yakima and Trout Lake. We would have what we call sheep driveways. They were eight feet wide for these sheep to travel from one area to the other end, and they came down as far as Lookout Mountain and spent whatever time. And he butchered a sheep, a smaller one, I'm sure, and he brought a hindquarter. He didn't know I was new. He was taking it to the man that he'd acquainted with. So he gave me this hindquarter of sheep. Well, you can imagine how much cooking I'd done up to that point. Them days we had little wood stoves in the lookout houses, and we gathered what wood we could. Well, here I was new, this was my first experience, this lookout house. They encouraged you to put your fires out at ten o'clock in the morning and not light them evening till, I can't recall, but when it was fairly dark. Well, my goodness, by the time ten o'clock in the morning rolled out that stove had already got good and warm, but I had this hindquarter in the oven. And I put it in there for three days, and I don't think I dented it one bit. It was just about as raw at the end of the three days. You can imagine, and I finally took it and threw it down over the hill. I wasn't much of a cook, but it was good experience. That one on Mowich was when I was first in the CCC's because this fireman at the camp was a Forest Service man. He kind of was in charge of the fires, and he knew me. He was from Yacolt and knew me, and he asked me if I wanted to go up there, and I thought well, that would be nice to learn, so that was how I got started on that. He gave me quite a little instruction on fire finder and how to locate fires and so on.
Access:
From Yacolt, head south to Moulton Falls County Park. Take County Road 12 to Sunset Campground. From there, take FR 41 (an awful road) or FR42, a long and bumpy road. A better option is likely to access via Carson on FR43. I recommend high clearance vehicle for this region.
Elevation: 3,513 feet
Hiking Distance: Under half mile
Elevation gain: 300 feet
Access: Rough roads subject to ruts
Route
From the blocked road, walk the old road and then ascend the hillside to the summit at any point in the next quarter mile. This is a bushwhack, the old road that goes to the summit is overgrown.
Mowich Butte Lookout Site
Former Lookouts
Looking North - July 6, 1934
Looking Southeast - July 6, 1934
Looking Southwest - July 6, 1934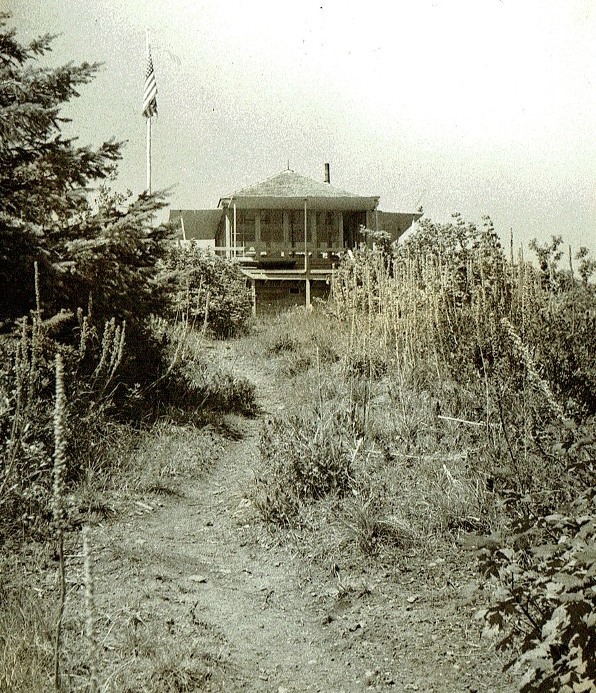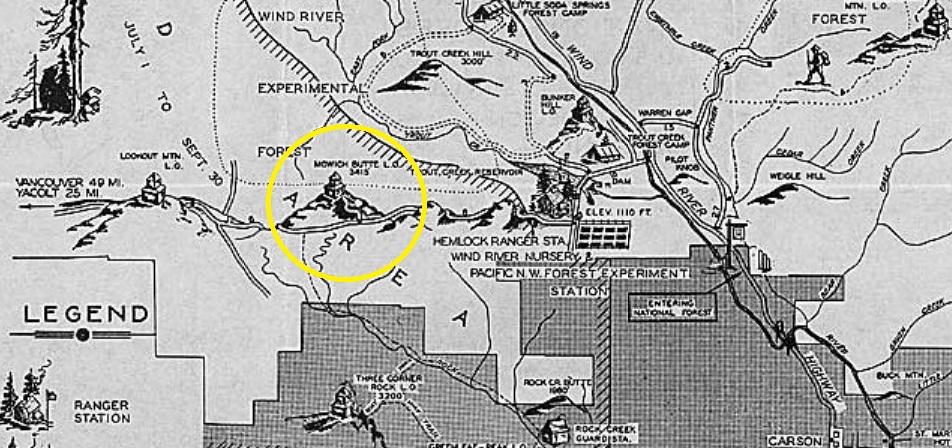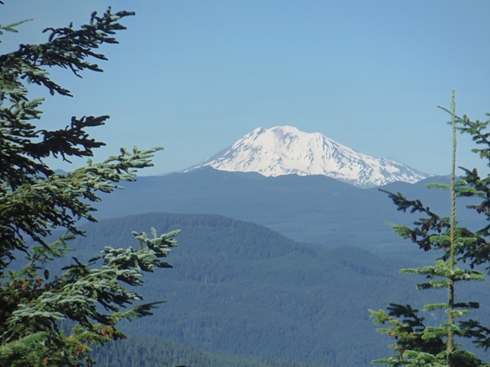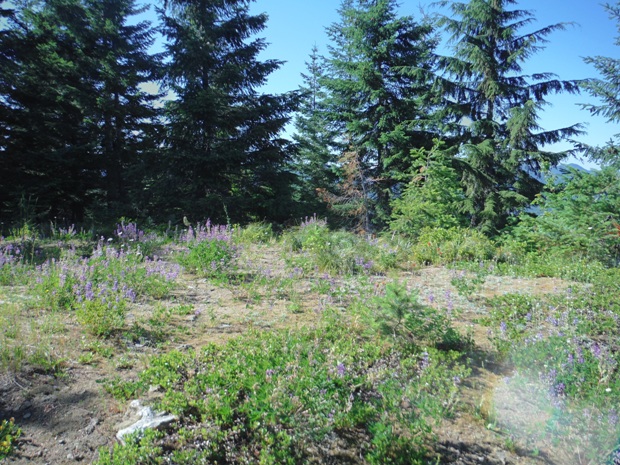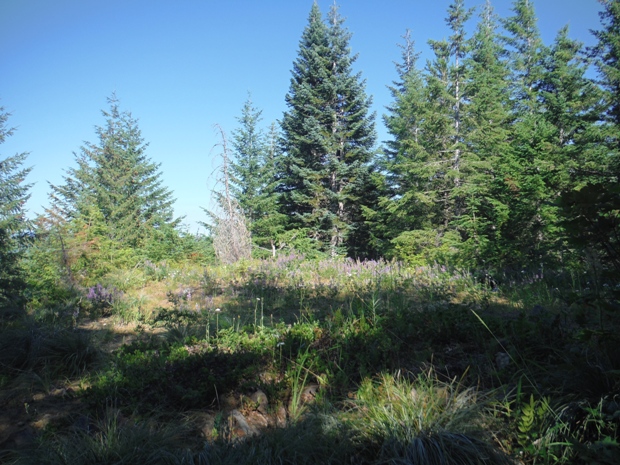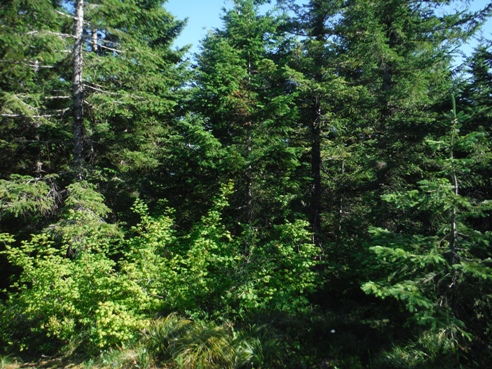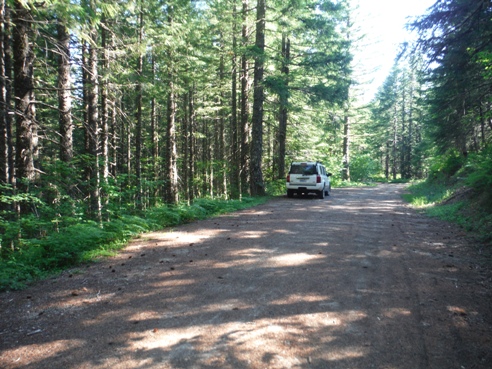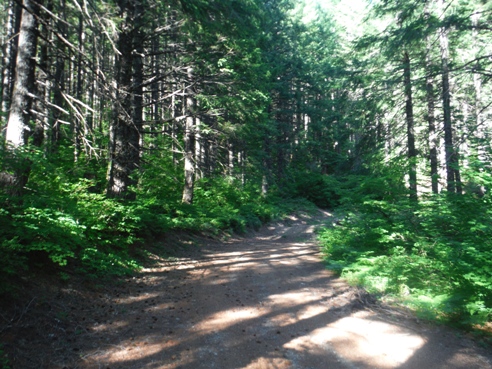 Wind River Recreation Map 1937
Mowich Butte Lookout 1945
Lookout site in 2017
Lookout site in 2017
View through trees to Mt. Adams
Summit in trees
Blocked road
Parking at end of road