Mount Persis Lookout
Lookout elevation: TBD feet
Elevation gain: TBD feet
Distance: TBD miles
Access: Paved at highway gate, good gravel first few miles, then rough road near end
I have been to the top but it was long ago, in the snow, the weather was horrible and I took no pictures. No information is known about a lookout on Mount Persis but you will find it labeled with a lookout on several Metskers Maps. Early Forest Service maps also show a trail. I will definitely be revisiting this summit in the future to see if I can find anything or get some ideas. If the map is incorrect about the lookout, are the trails also incorrect as well? Persis definitely shows one of the earliest summit trails in the region.
Access
Washington Fire Lookouts
The access changes regularly. Sometimes the gates are closed, other times you can drive to the high trailhead. But lately the timber company has been closing the access road at the highway to keep out problem people. You can hike the road....just motorized vehicles are the issue.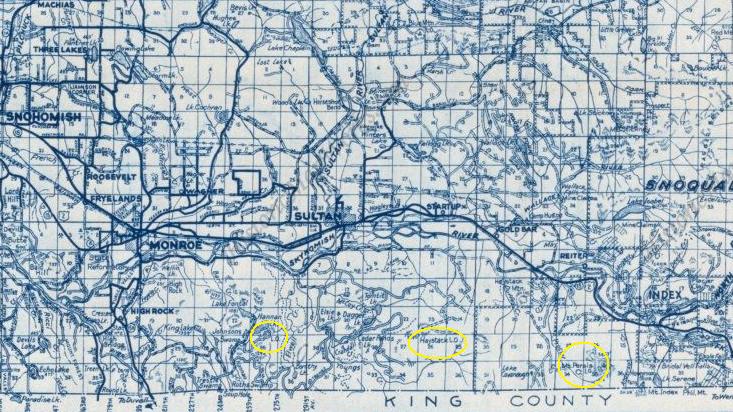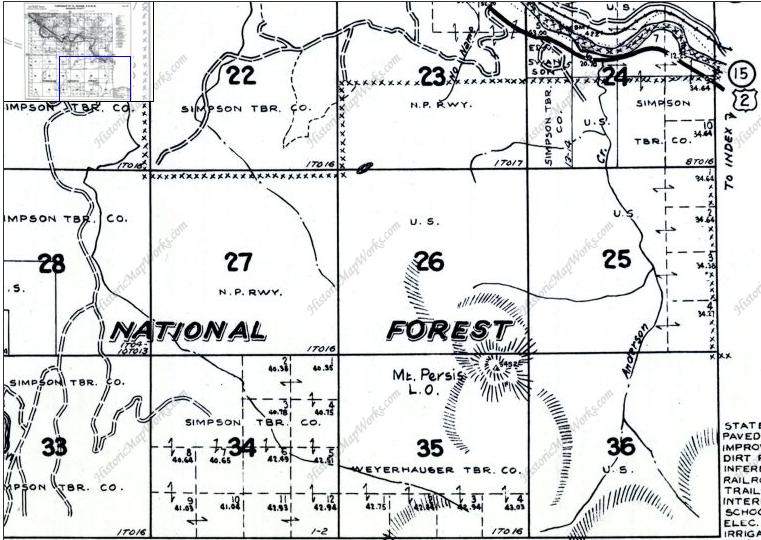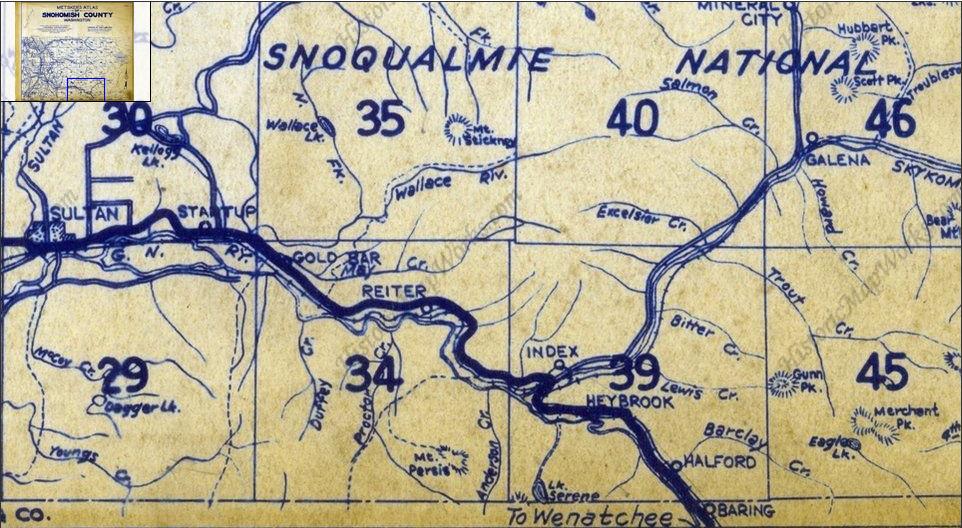 1960 Map
1936 Metsker Map showing just the trail to the top of Mt. Persis from the highway
Metsker Map showing the 3 south of Hwy 2 (Highrocks, Haystack, Persis) between Monroe & Index
Town of Index in 1915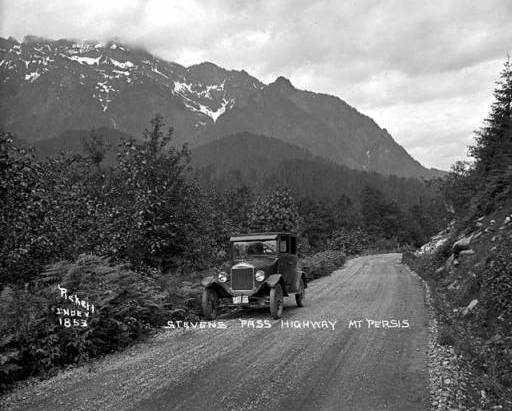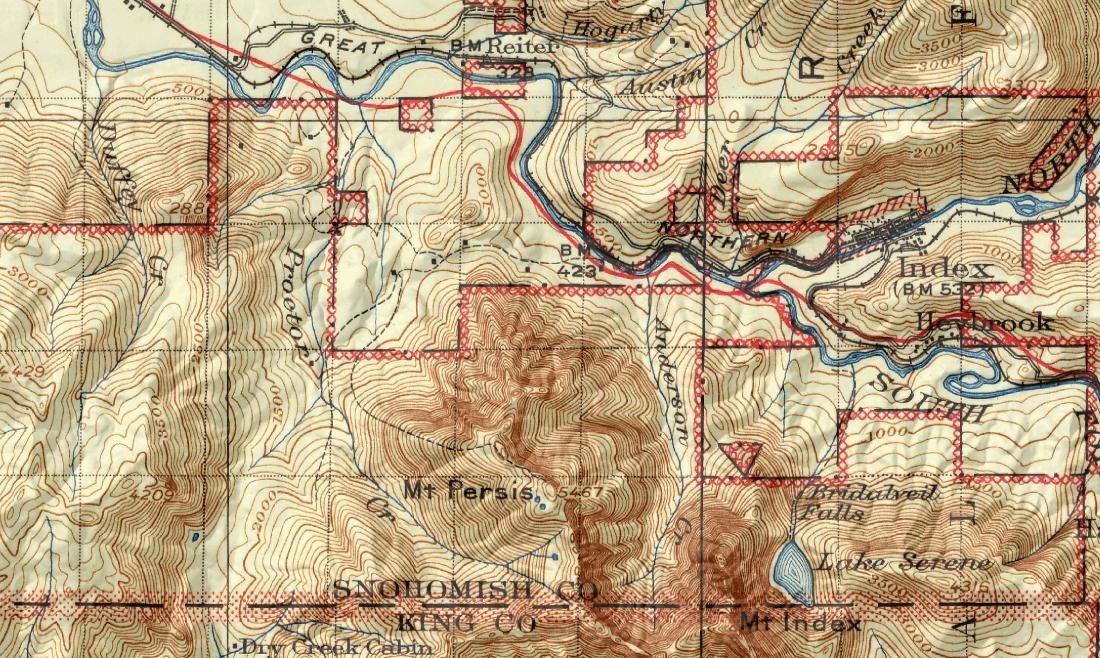 Early Forest Service map showing trail up to the summit of Mt. Persis