Little Huckleberry Mountain
Elevation: 4,781 feet
Distance: 2.5 miles
Elevation Gain: 1,800 feet
Access: Good Dirt/Mostly Paved
Little Huckleberry is a high 1600+ foot prominent mountain with over a 100 year history of fire lookouts. The mountain commands an excellent view over the volcanic country of the southern Gifford Pinchot National Forest. Especially over the Big Lava Bed. The 1912 Columbia National Forest Map had a lookout symbol on Little Huckleberry. A benchmark was placed on Little Huckleberry on Jan 1st, 1916. In 1920 a cupola cabin lookout was completed by the Forest Service, which was replaced in 1936 by an L-4 cab. It was destroyed in 1970. The Goldendale Sentinel reported in 1920, "the materials for this cabin were cut to fit by Ranger Carl Pearson, of Trout Lake, and transported to the summit by pack horses. The cabin has been built by Mr. Percy Clendenny, of Lyle, while acting as a lookout during the present season. The cabin is 12 by 12 feet, with a cupola, used for fire observation work. It is warmly built, and will make a comfortable home for the lookout occupying this point during the summer months."
Access:
Route
From Willard, drive north on forest service road #66 which is paved and then turns to good gravel a few miles before the well marked trailhead on the East side of the road.
The forested trail climbs a small drainage before reaching a forested ridge. It traverses the west side of the mountain (sometimes dropping a bit) until a steep push to the north ridge. From there, a short distance brings you to some open berry fields shortly before reaching the summit. At the summit, explore around a bit.
Washington Fire Lookouts
Looking Southeast 1936
Looking Southwest 1936
Looking North 1936
Looking Southeast 2015
Looking Southwest 2015
Looking North 2015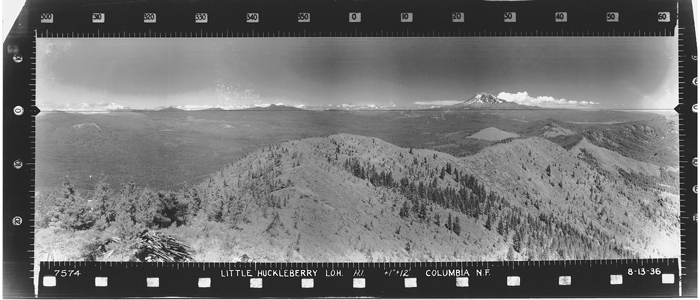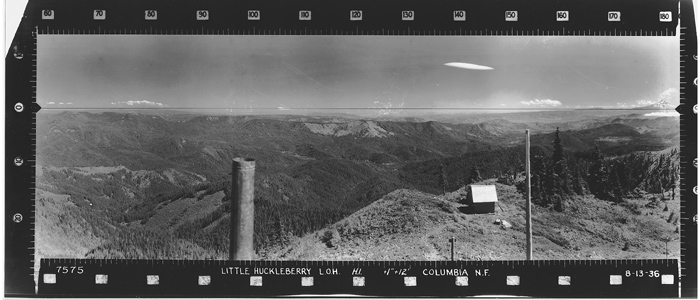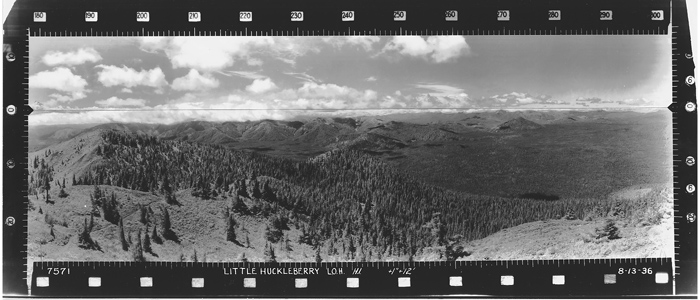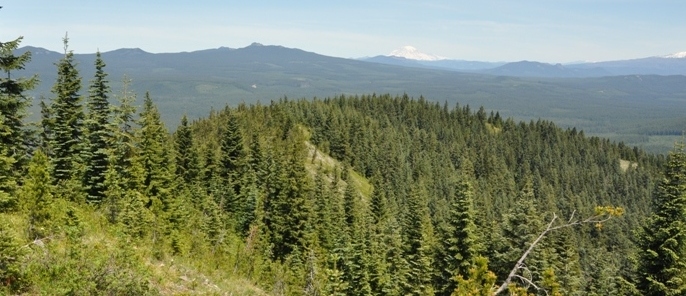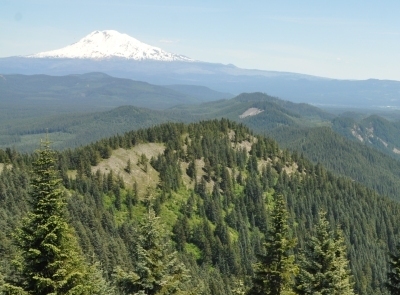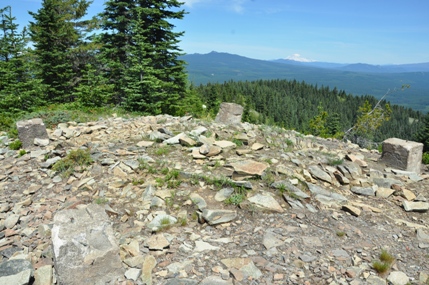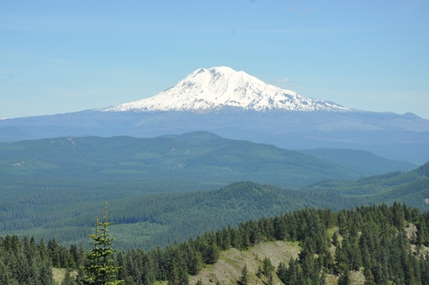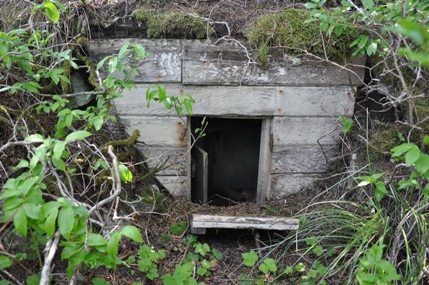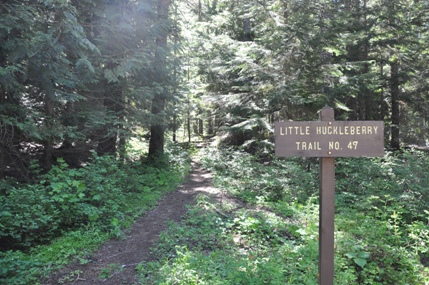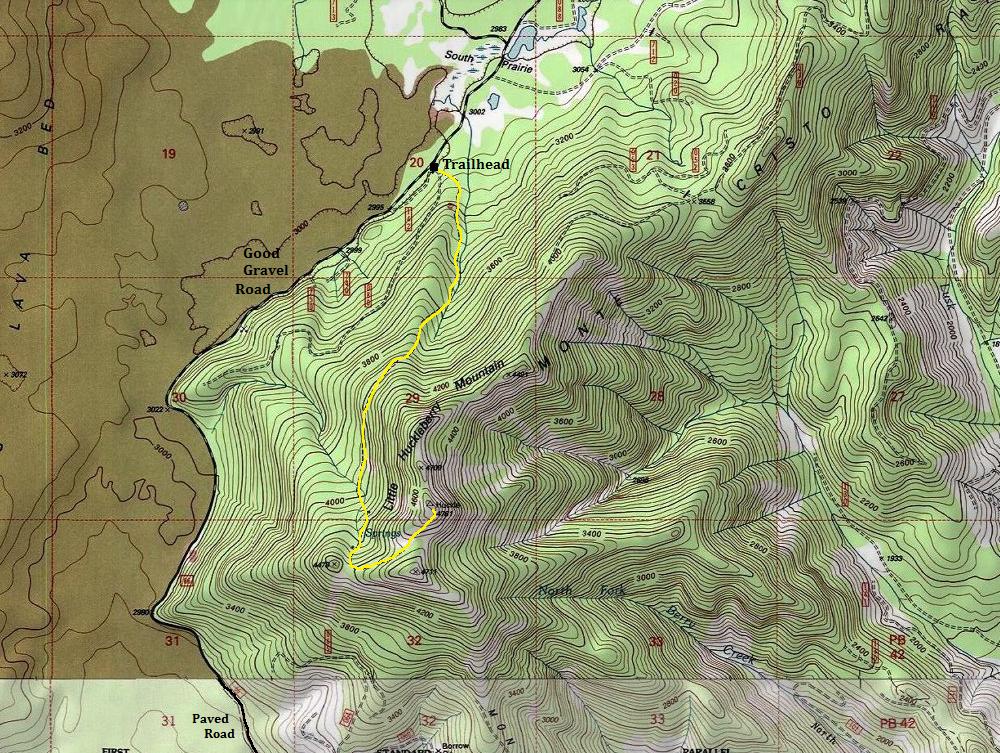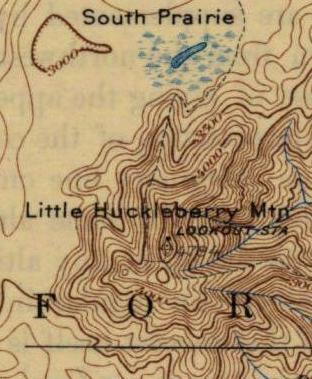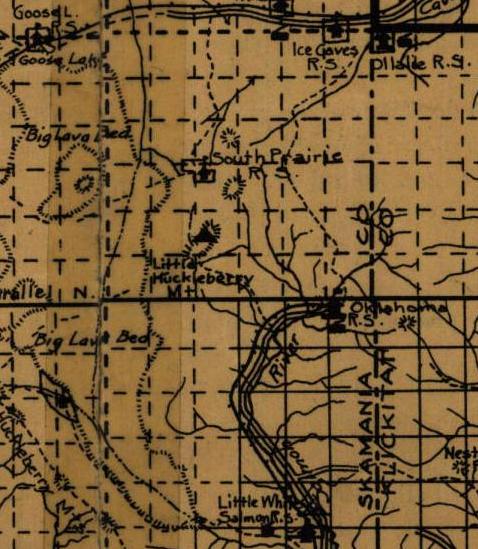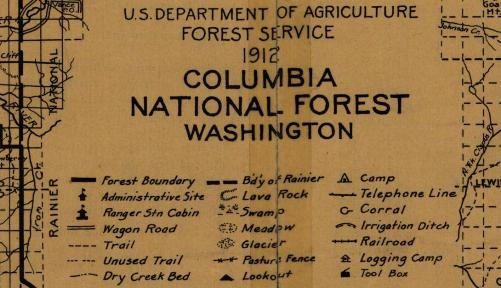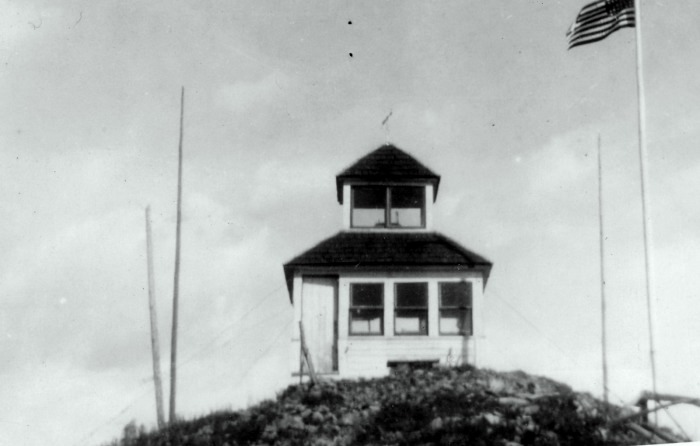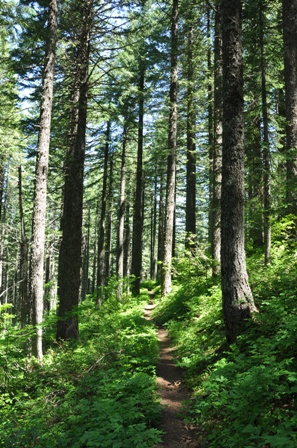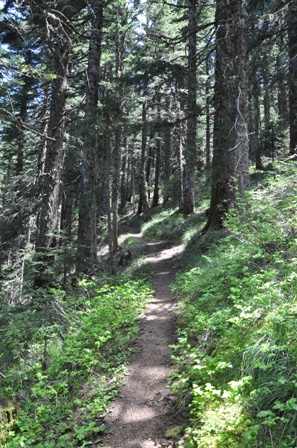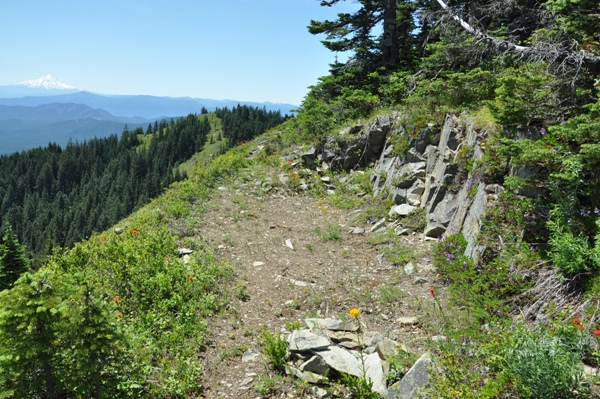 Footings from the L-4 cab
Root Cellar just below the summit
Little Huckleberry Trail
Unknown foundation off spur trail south of summit area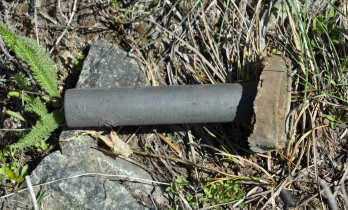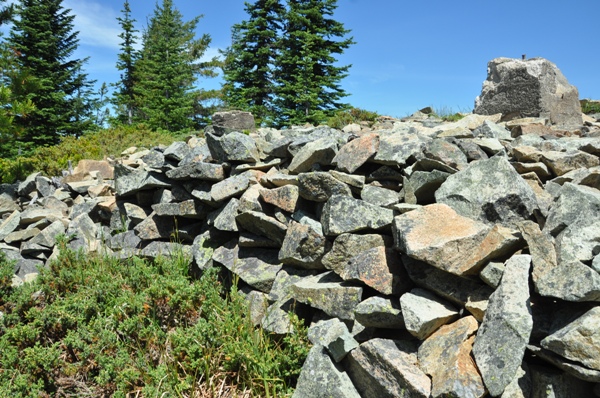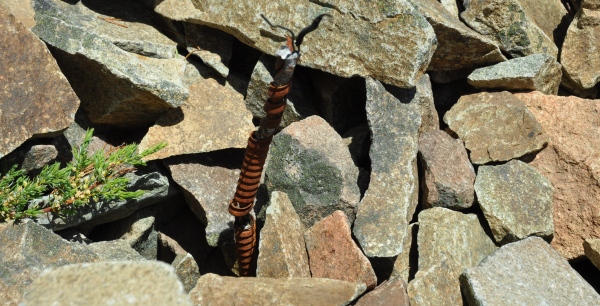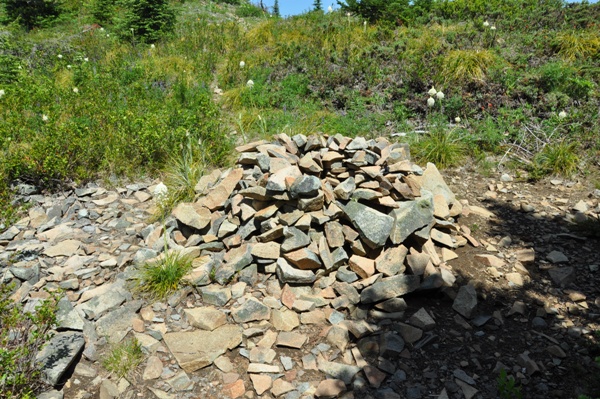 Wire
Old shed location in the 1936 SE view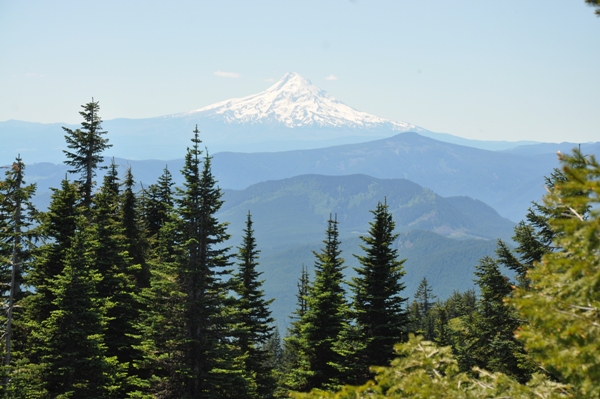 1929 map
1912 Columbia National Forest Map
South to Mount Hood
Rock wall at the summit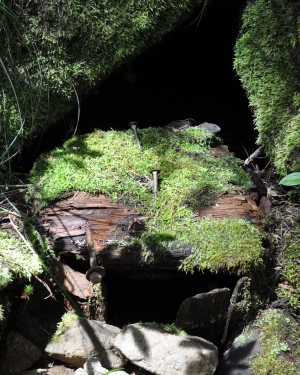 This is a small spring about a half mile below the summit that has been used since the first lookout.
Old radio battery tossed from the summit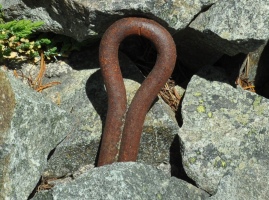 One of many eyebolts surrounding the summit
Little Huckleberry Lookout Cupola
Mount Adams