Lion Rock Lookout Site
Elevation: 6,359 feet
Distance: Drive Up
Access: Good gravel
One of the more popular former lookout sites is Lion Rock. With a small campground just below and many dispersed sites all around the summit, there are few weekends during the summer you can find a place to camp. In the fall of 2013, the Table Mountain fire torched this area. Luckily, the fire jumped around and left patches of green. Many of the trees near the summit survived. Lion Rock started as a camp and crow's nest tree platform in the 1920's. The crows nest was still around in 1940 when the picture to the right was taken. The 40 foot L-4 tower was built in 1932 and for some reason a new 40 foot L-4 tower was built in 1948. The L-4 cab from the first tower may have been salvaged and moved to Sugarloaf Lookout in 1949. The combination garage-woodshed was approved for construction in May of 1938. The picture on the right shows a woodshed but the garage looks to be separate, it is just out of the picture on the right (see historical photo at bottom of webpage).
Washington Lookout Sites
Access
Heading eastbound upon reaching Ellensburg, take Exit 106 the first Ellensburg exit. The ramp will take you over the freeway onto University Way. Not far after crossing the freeway, take a left onto Hwy 10 and then a right onto Reecer Creek Road. Reecer will basically take you all the way there (see maps below). This is the scenic route as a nice paved road takes you to the top of Table Mountain with views at every turn. There is another option to access Lion Rock from Blewett Pass but it is more likely to have snow and be seasonally closed. Fire damage in the area was still causing closures in 2015 via the route from Blewett Pass.
Benchmark LION ROCK and 1941.
Lion Rock Lookout in 1940 with the old crows nest still next to it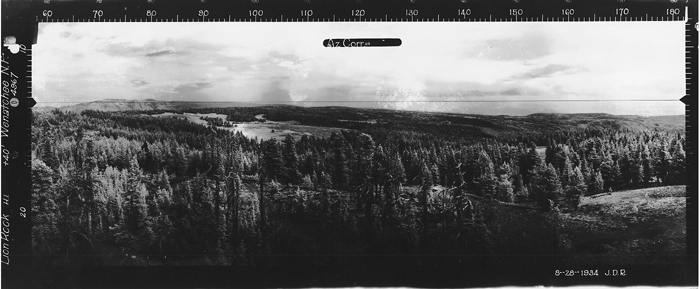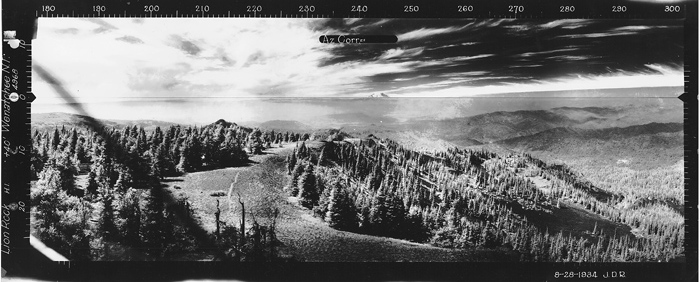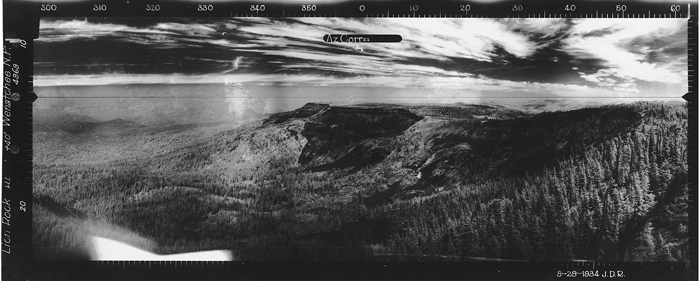 Looking north from Lion Rock Lookout Above 1934 Below 2015
Looking Southwest from Lion Rock Lookout Above 1934 Below 2015
Looking Southeast from Lion Rock Lookout 1934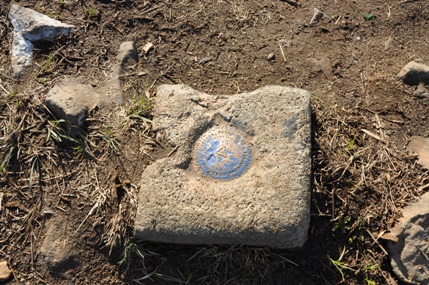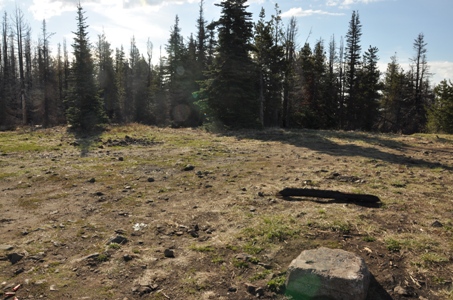 Trees blocking southeast view in 2015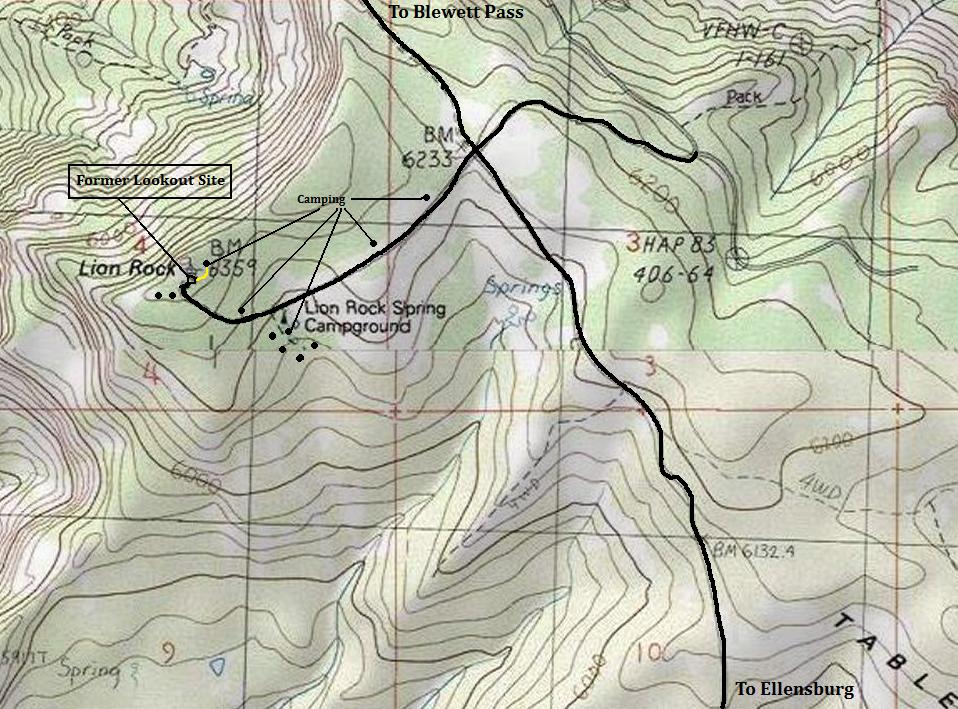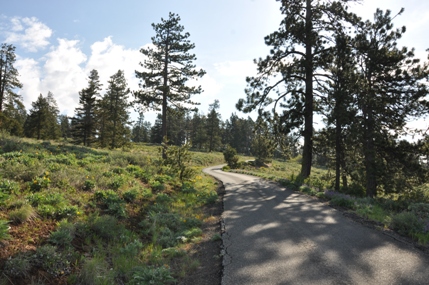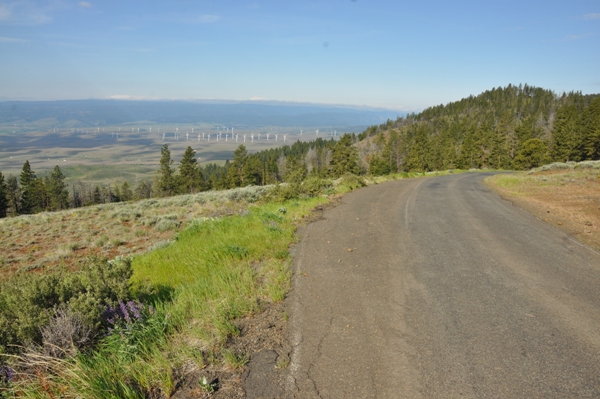 Views SW from the road up Table Mountain
Road up Table Mountain from Ellensburg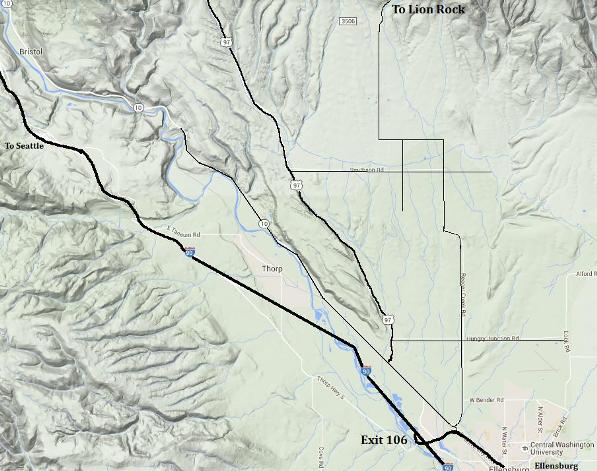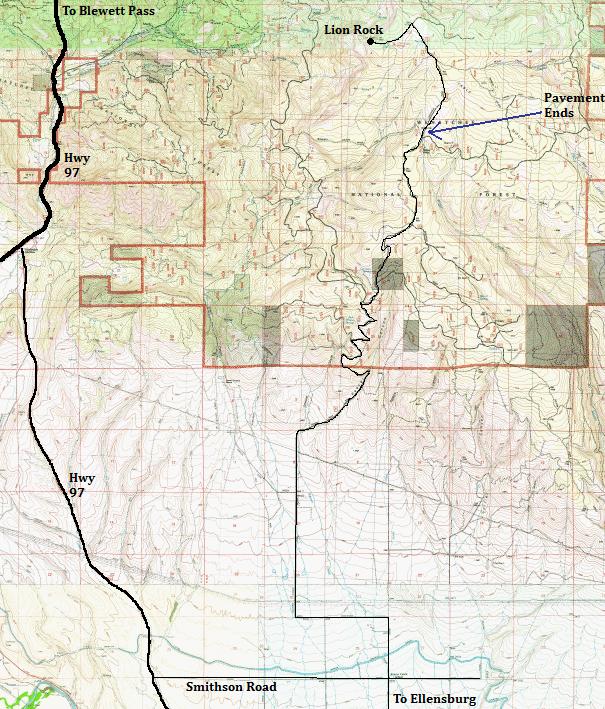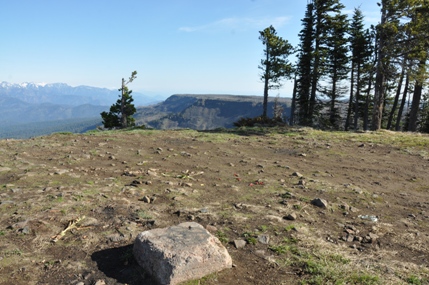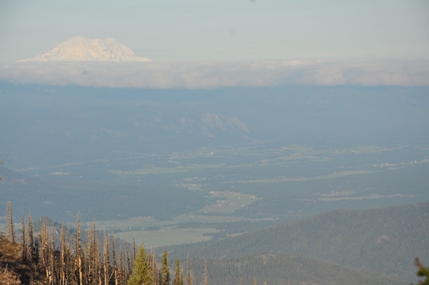 One footing left
Mount Rainier
Showing garage at far right