Lake Tapps Lookout
There may have been a lookout of some kind near Lake Tapps in Pierce County. Updates will come as more is found.
Clue
Washington Lookout Sites
The Fairfax Firefinder Map. (Fairfax Lookout was also called McGuire Creek Lookout). The map was found in the Foothills Museum in Buckley in 2016. It clearly labels Lake Tapps Lookout, along with 2 other early nearby lookouts Ohop and Mt. Peak (Pinnacle Peak). The location marked as Lake Tapps on the firefinder was one of the highest points in the Lake Tapps area. Near the highpoint is a old benchmark called Thompson that could be related but this is not known.
I was not able to locate the benchmark. The location of the benchmark is adjacent to a public road. Nearby are some odd structures but nothing definitive. I was also not able to locate the benchmark history for Thompson Benchmark.
I've checked many aerials, only in 1940 do I see some sort of structure and enough woods cleared to offer a view. This would be the time-period since we know the Fairfax lookout was in use in 1942.
Near the benchmark, the highest spot is in a wooded lot owned by the adjacent fire station. The highest part is covered in vines and a massive concrete foundation or tank....possibly an old water storage, is hiding underneath.
Thompson Benchmark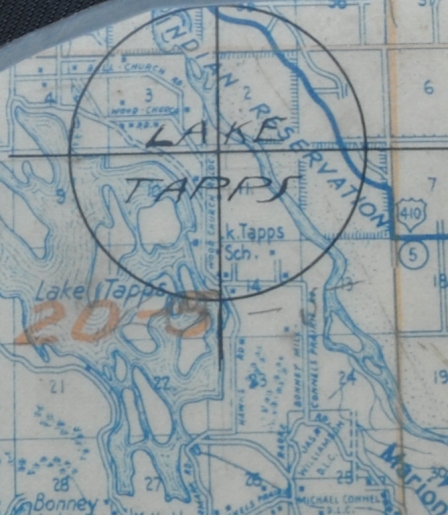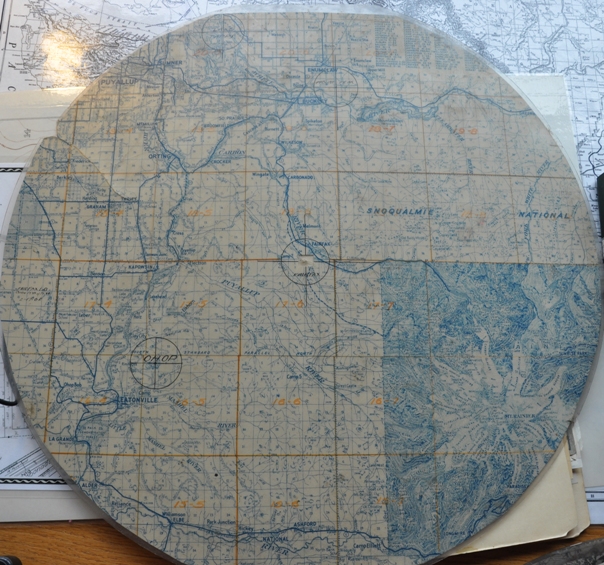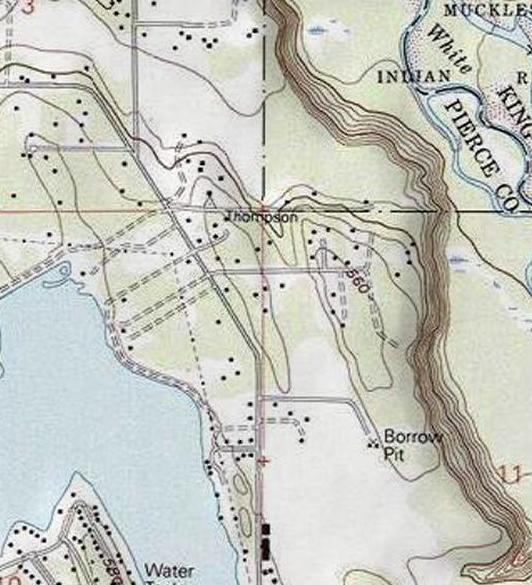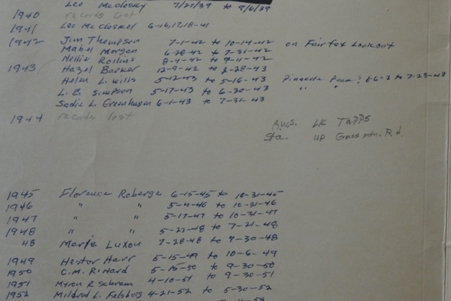 Inside the DNR folder for Pinnacle Peak in Enumclaw, in the history section, there is a note about Lake Tapps, possibly an AWS station. The records for 1944 say "records lost" but in the margin, it says "A.W.S Sta. Lk Tapps...up Grass Mtn. Road"

Fairfax Firefinder Map with 3 other lookouts marked: Ohop, Mt. Peak and Lake Tapps.
This countour is the highest and where the firefinder map shows the lookout as being. In the northwest corner of Section 11.
Written on the back of the Fairfax firefinder
Lidar map of the area with 2 foot contours and current buildings (considering contacting the other 4 property owners).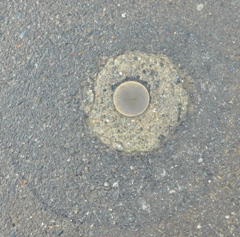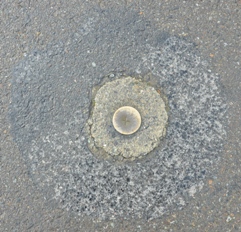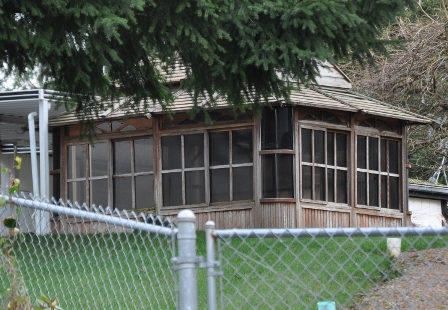 Markers in the road that I hoped to be the Thompson Benchmark but I've since seen these types in roads all over the place, including my street.
I thought this could have been the lookout, with major additions added on the sides but I talked to the owner and he built it as a playhouse.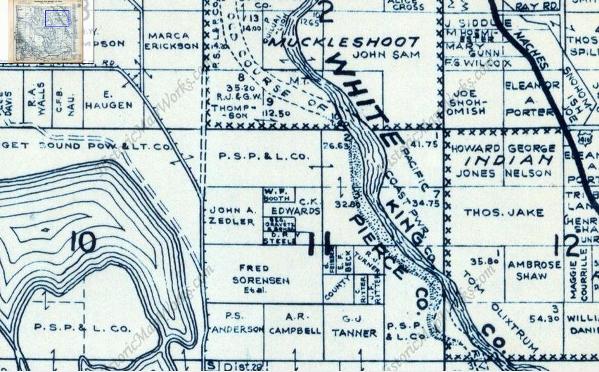 In 1951, the land was owned by Puget Sound Power & Light (now Puget Sound Energy).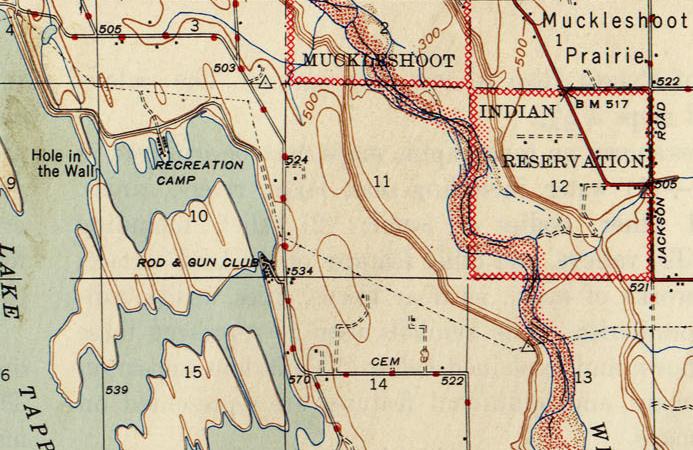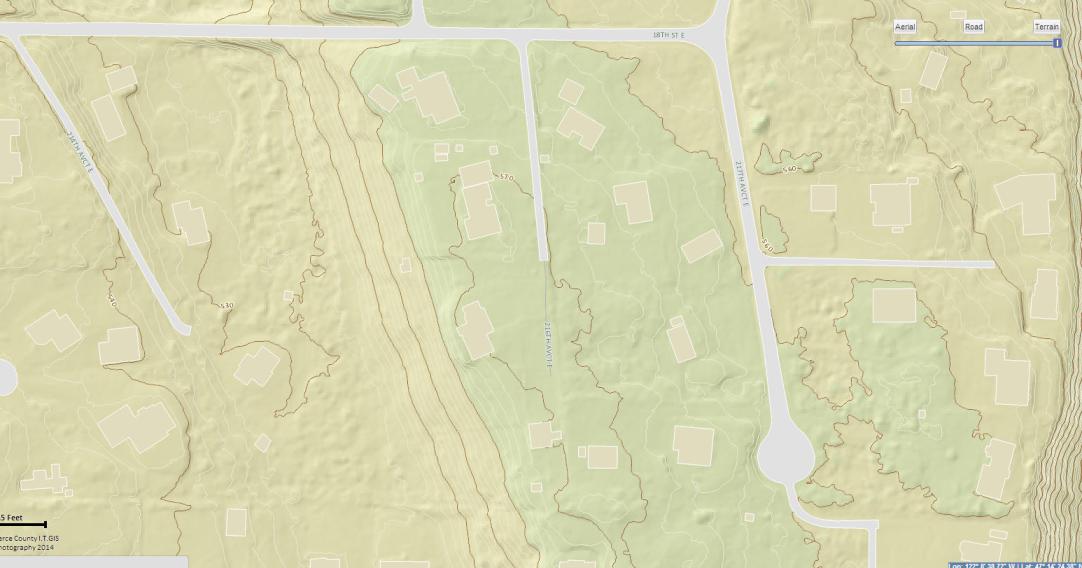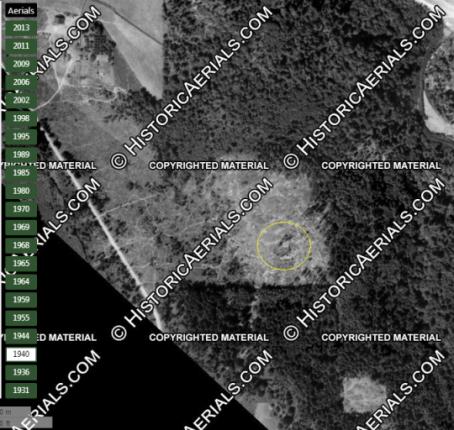 1944 USGS shows nothing at the site
HERE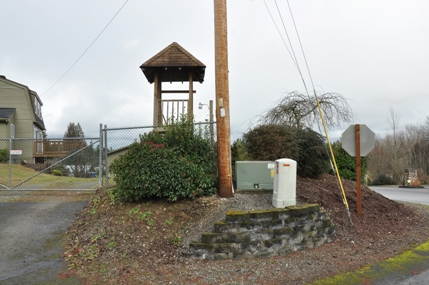 I found it ironic that there was a play lookout possibly in the exact location of the Thompson benchmark.
NW 1/4 of the NW 1/4 of Section 11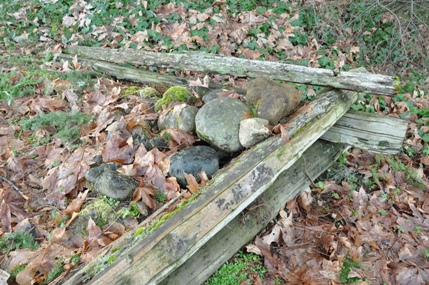 Very possible the benchmark is under this cairn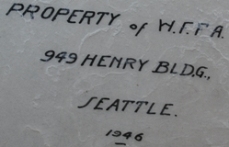 1926 Lake Tapps area - Kroll Map (on Puget Sound Traction Light & Power Company)
1936 King County Metsker Map (now Puget Sound Power & Light Company)
Owner knows nothing
?
?
?
?
Current USGS map