Harriets Peak Lookout Site
Elevation: 5,040+ feet
Distance: Drive Up
Access: Rough rocky road
Every former lookout site is unique and this one hits high on the charts. The lookout is still there....although in shambles on the ground. In 2008, the lookout was discovered toppled over. Some suspect the leg clamps were loosened and it was intentionally brought down. Maybe so, considering the roof was blown off during the winter of 2006/07. Although I didn't know this during my visit, I got home and found the roof using aerial photography (see image below). Someone send me some pictures. The roof flew a long way! The Harriets Peak lookout was a 50 foot wooden DNR tower built at the late year of 1972. Nearby lookouts on Beehive Mountain and Naneum Ridge may have made this lookout un-necessary. At the time the lookout was destroyed, a sign at the base of the steps said the ownership was Longview Fibre Company.
Washington Lookout Sites
Access
There are a few options getting to the sight and I would recommend a good vehicle. Mainly, you'll just need to give it time as the roads are rocky and slow going. It may be possible without high-clearance but that depends on recent grading of the roads. I came in from the southwest via Colockum Pass. The route was slow and very rocky. (See maps).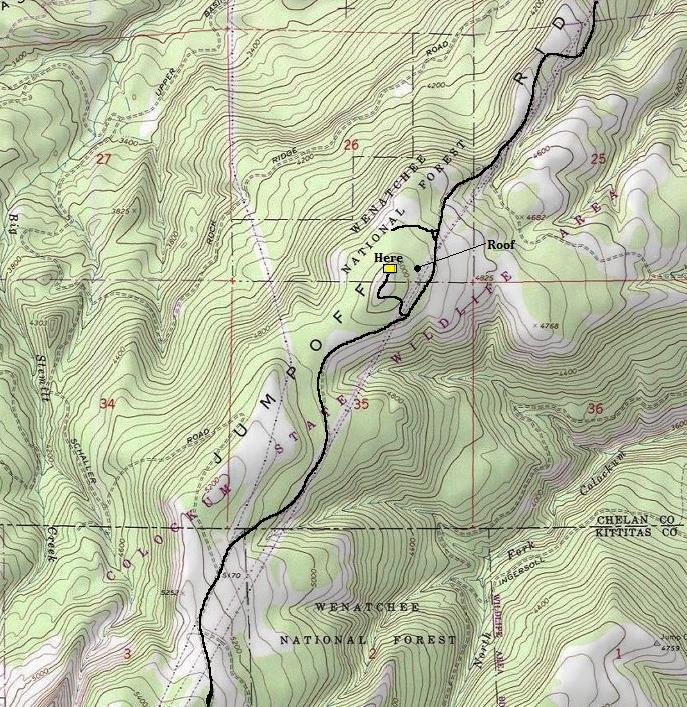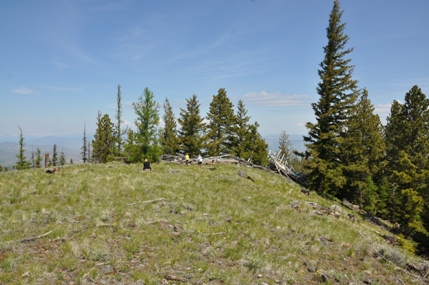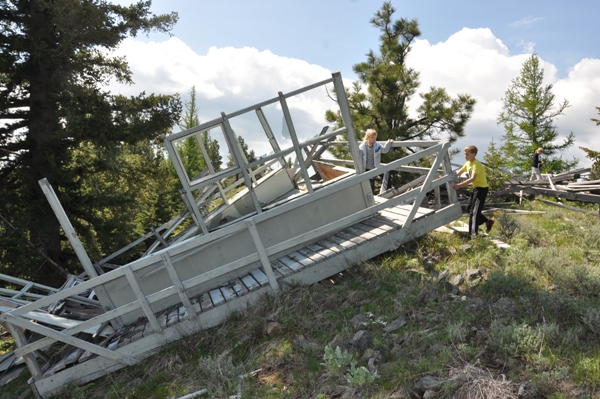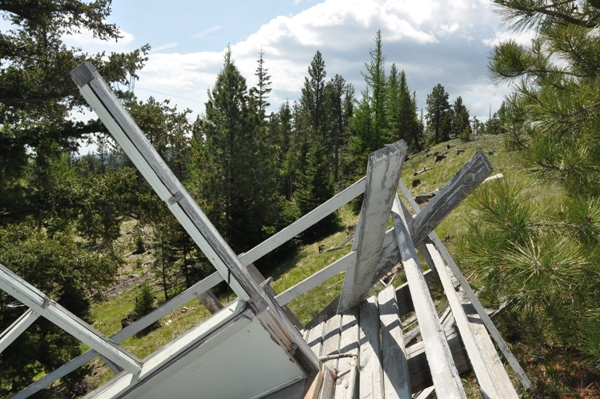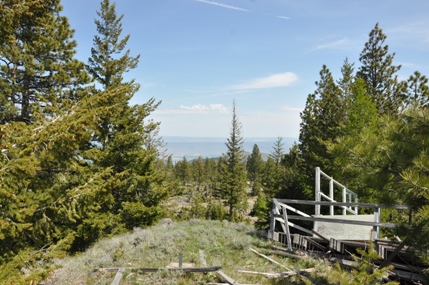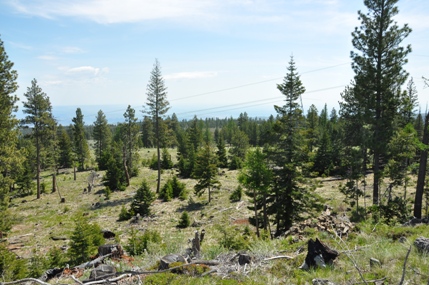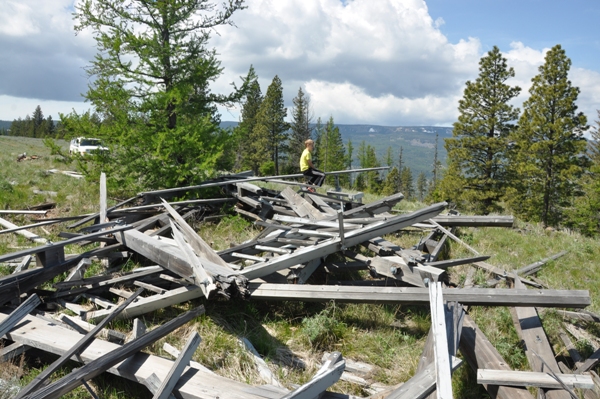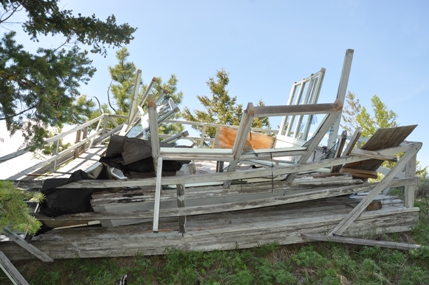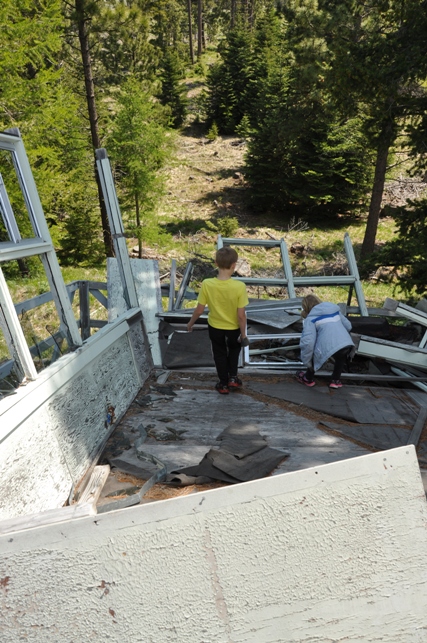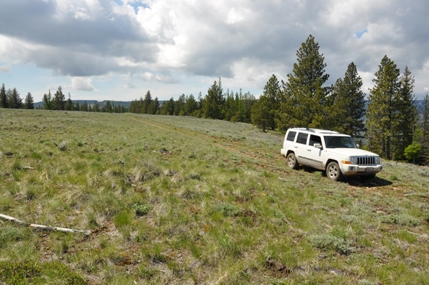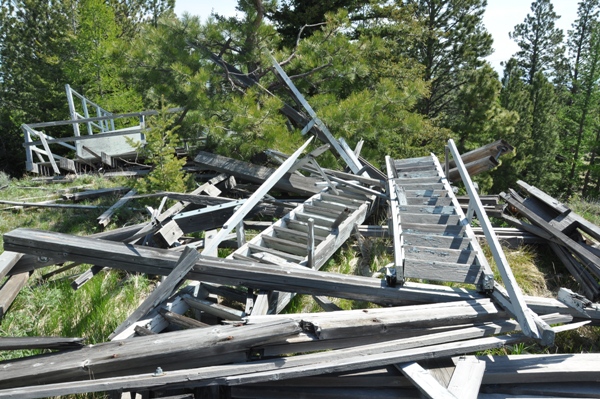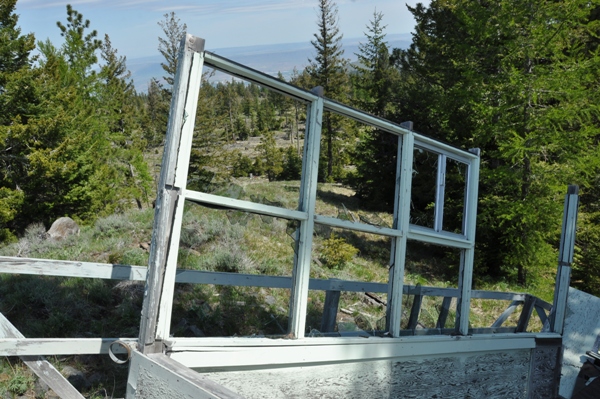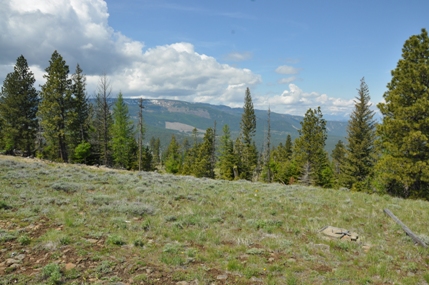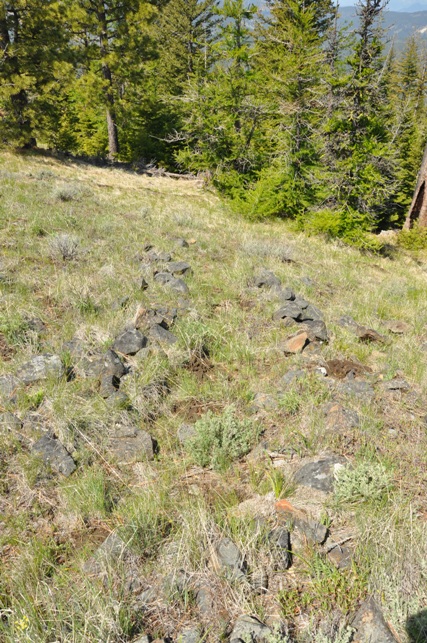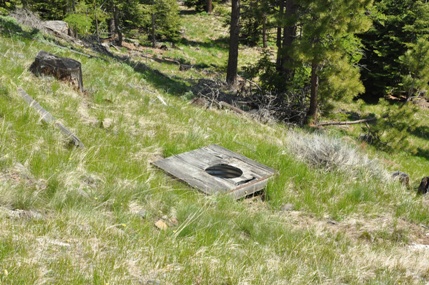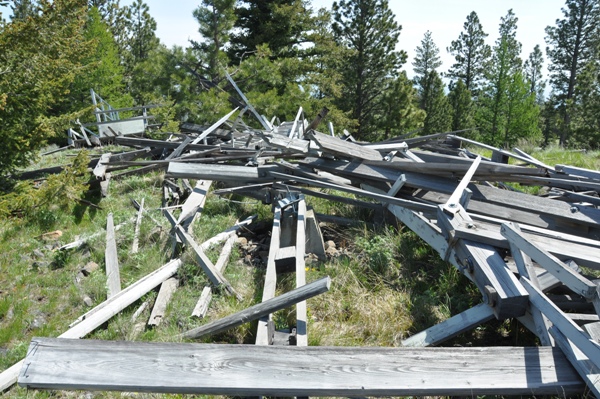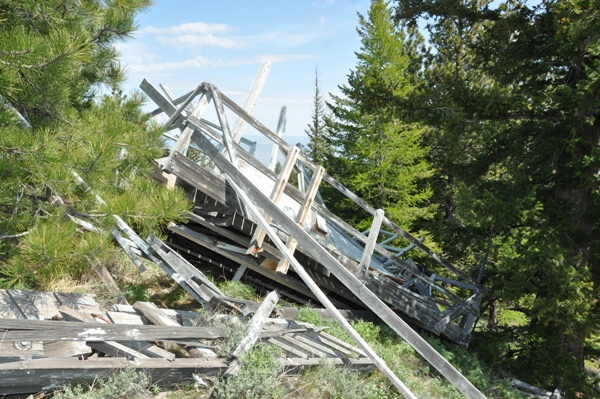 Lookout
Roof
Can still drive to site
Exploring the cab
Looking east
Looking southeast
Lookout area from a distance
From below
Naneum Ridge to the NW
Toilet
An old trail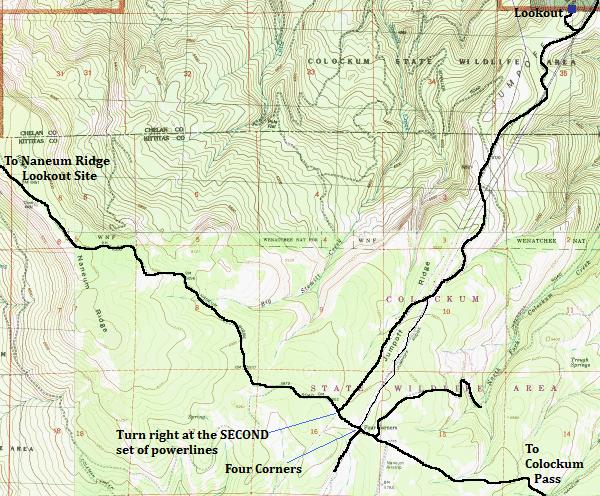 Map if coming from Colockum Pass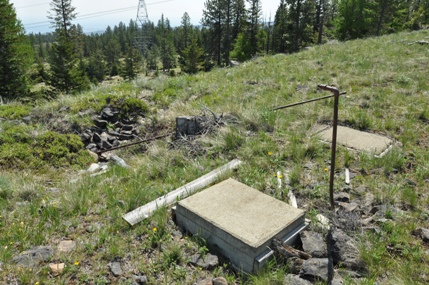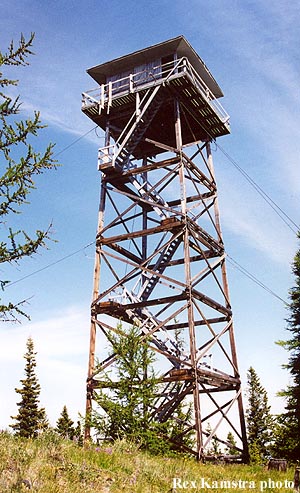 Wow...that roof blew a long way away