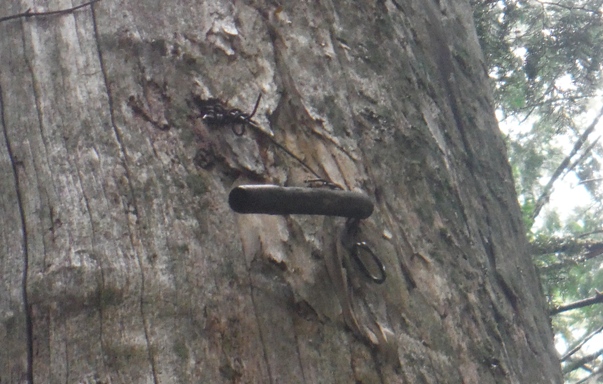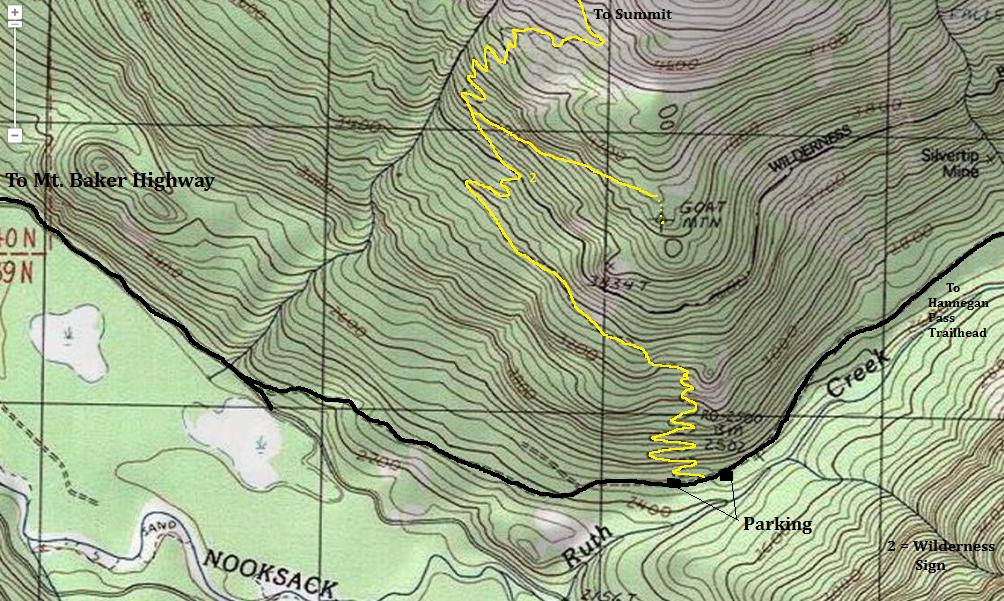 Goat Mountain Lookout Site (Baker Hwy)
Lookout elevation: 4,115 feet
Elevation Gain: 1,500 feet
Distance: 3 miles
Access: Good Gravel, most cars should be fine
This low elevation lookout site was a strategic location giving views up into the deep valleys of the upper Nooksack that other lookouts could not see. The lookout likely built by the CCC was built around 1934, a 20 foot L-4 tower. The lookout had a commanding view over to the Mount Baker ski area. Had the Mount Baker Lodge (located at the same elevation across the valley) not burned down in 1931, this lookout would have been quite unique in Washington with such an establishment within it's windows. Note the Mt. Baker highway was constructed to Heather Meadows from 1921–26, so this lookout built 10 years later was overlooking an area with many visitors. The 1935 panoramic photos show a hillside badly burned over by a wildfire. The site was also located on what are known as Balds, small openings on slopes within forested landscapes. But without reoccurring wildfire, most Balds like these will be encroached by timber. So is the case here, with views more limited than during the 1980's when the 100 Hikes in The North Cascades book (hike 11) said the views were glorious. Sources differ whether the site was abandoned in 1956 or removed around 1963. Not much remains today but the usual remains of rusty nails, hinges and glass. All 4 footings remain and at least one anchor point. Along the main trail on the way up are several telephone line insulators. The main trail continues at least 3 miles further to heather fields and a campsite at 6,000 feet. One can scramble beyond to the high alpine summits.
Washington Lookout Sites
Access
From the Glacier Public Service Center, travel east on the Mount Baker Highway for 12.5 miles to a left turn on Hannegan Pass Road #32 (just before the Nooksack Bridge). Follow Road #32 for 2.1 miles to the trailhead. There are two parking areas, one on the left just before the trailhead, and one near the vault toilet on the right side of the road just after the trailhead.
Route
Start up switchbacking through the forest for 2 miles to a flat section. After the flat section, the trail will switchback a few more times before a sign lets you know you are entering the Mt. Baker Wilderness. A few minutes beyond the wilderness sign is an unsigned trail switchbacking to the right (at 3800 feet). This unmaintained trail goes for three-quarter mile traversing slowly uphill to the rocky knoll where the lookout site was located. (You will need to hunt around below a bit at the end).
Southeast 1935
Southwest 1935
North 1935
The Mount Baker Lodge with its 70-foot observation tower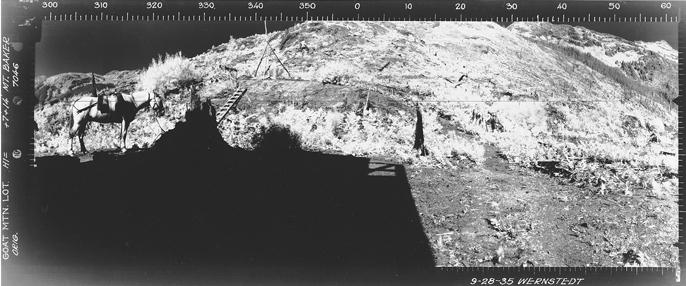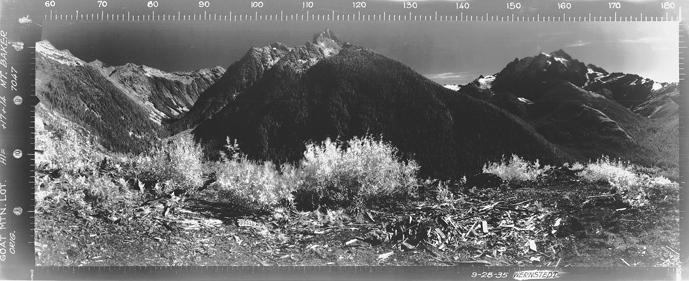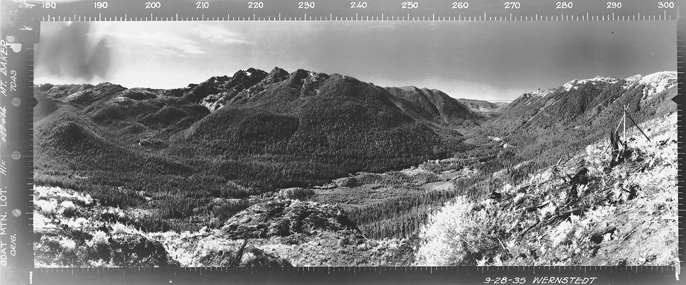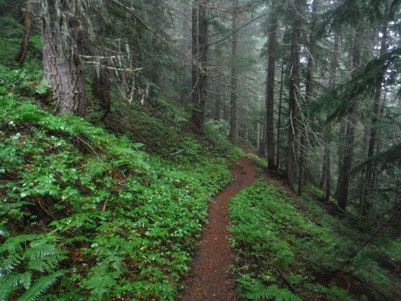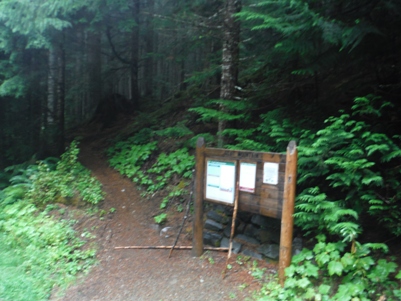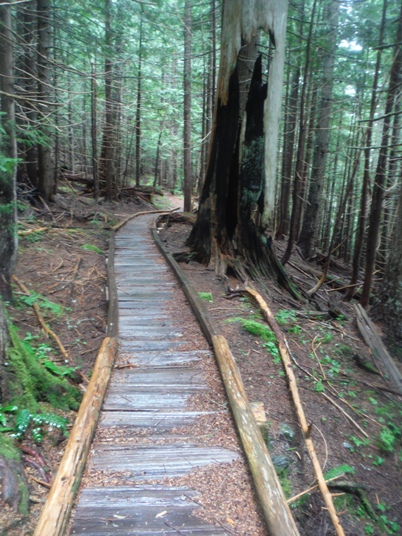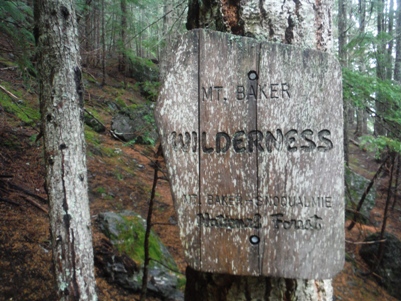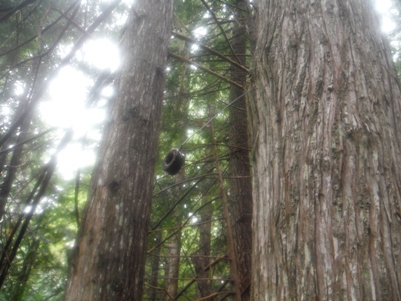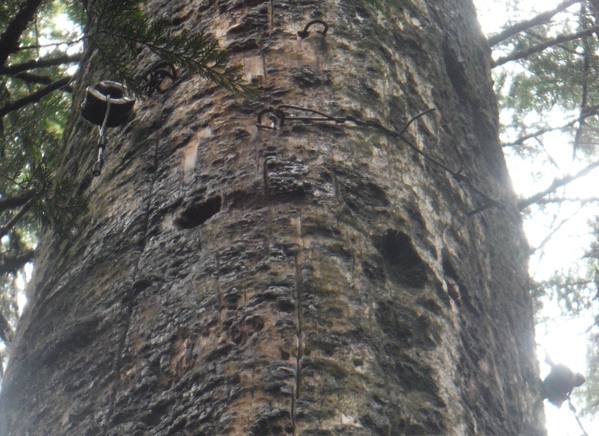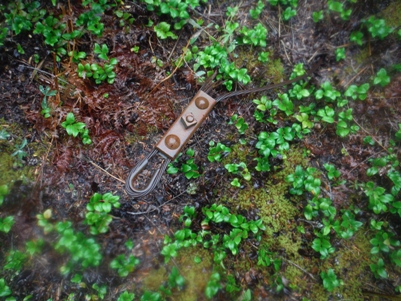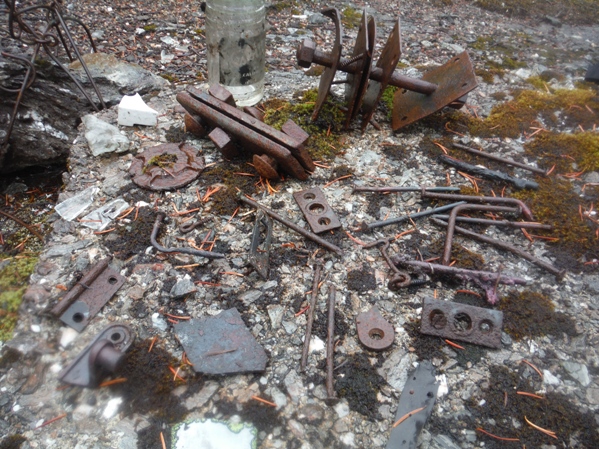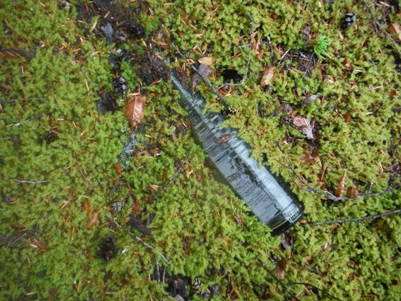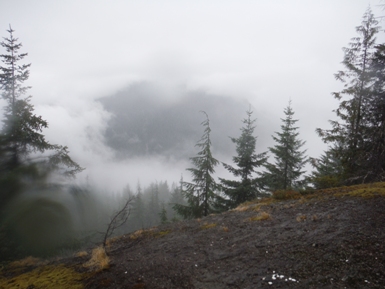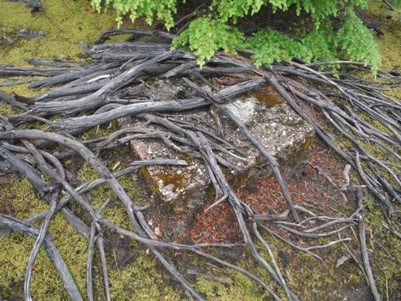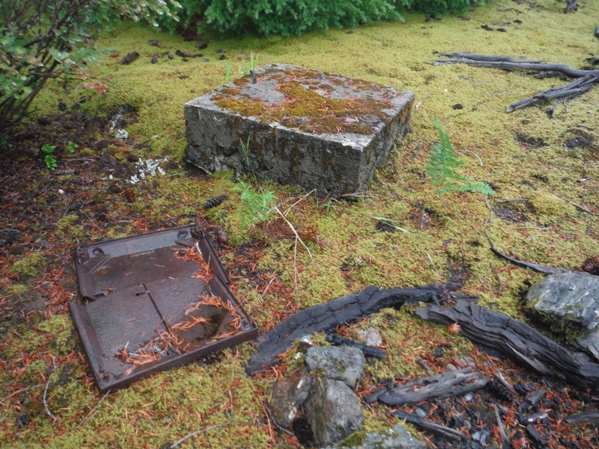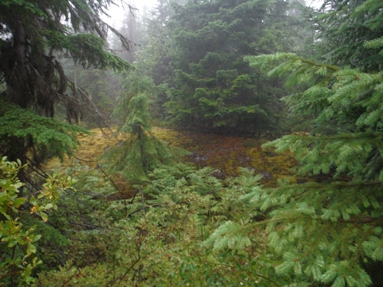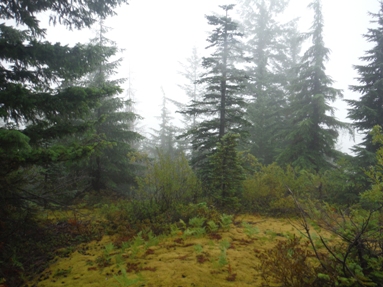 Southeast 2015
Southwest 2015
North 2015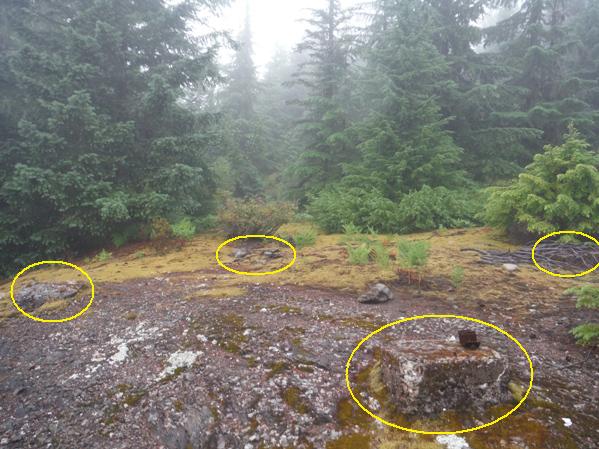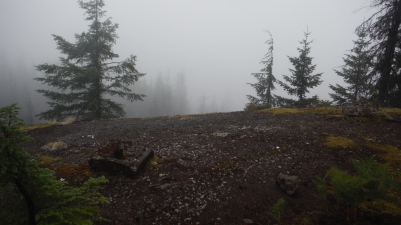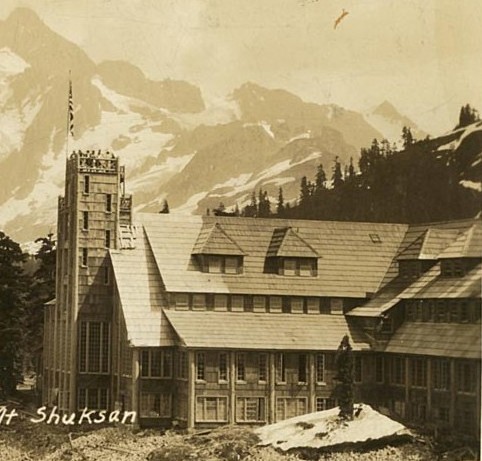 Trailhead
Picture on the right is up this big snag about 25 feet
2 insulators and wire
Making a forested hike more interesting....looking for insulators
Interesting peg up a snag
Wilderness boundary sign shortly before the trail split
Anchor cable near the lookout site
Some scattered junk placed on a footing
Bottle in the moss
Footing and stove part
Footing under tree roots
Someone send me images during a good day
Four lookout footings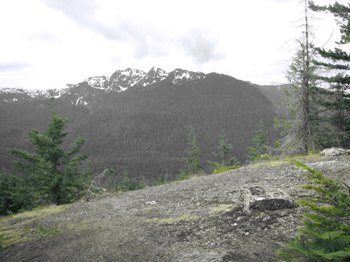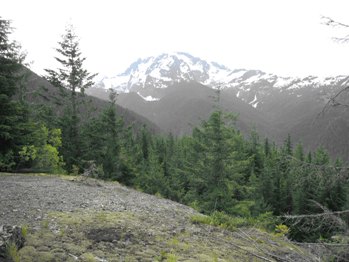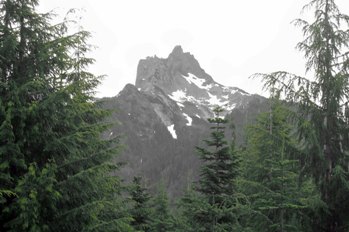 Below photos provided by Ralph Owen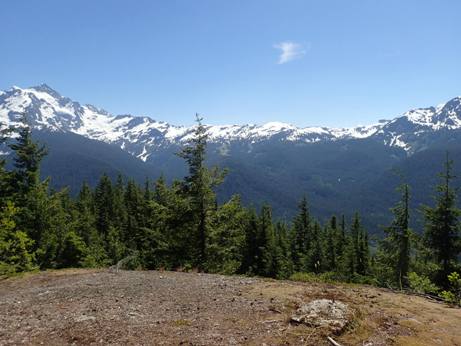 Provided by Jeff Ruckle
Provided by Jeff Ruckle