French Point Lookout Site
Fire Lookouts of Washington
Access:
Eight miles west of Darrington on Highway 530 is the French Creek Road. Follow this road toward the Boulder River Trailhead. The second forest road on the right at 2.5 miles is what you need. Currently, it is gated and blocked with timbers about 200 feet up the road. The road has several large water trenches and has been decommissioned until the next timber harvest.
Located on a low-elevation knob on the valley bottom of the Stillaguamish Valley, French Point is an easy walk-up on decommissioned logging roads. There are few views left as the trees have grown enough to block everything. But when the trees are gone, the views extend up and down the Stillaguamish Valley and surrounding mountains. The lookout site was to the left as you arrive on the summit. Some of the tower poles with old hardware remain in the brush under the new growing trees, as are some concrete footings. A small tool to clear the brush off them might improve the site for others. Prominence peakbaggers will appreciate that this little knob has 520 feet of prominence.
Elevation: 1,400+ feet
Distance: 1 mile
Elevation Gain: 550 feet
Access: Very good gravel



Looking North 7-15-1935
Looking Southeast 7-15-1935
Looking Southwest 7-15-1935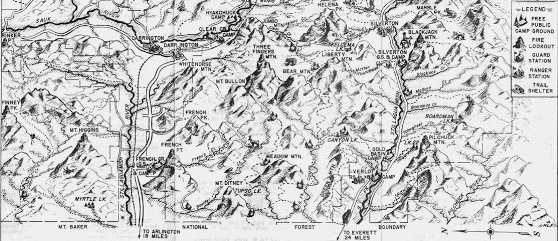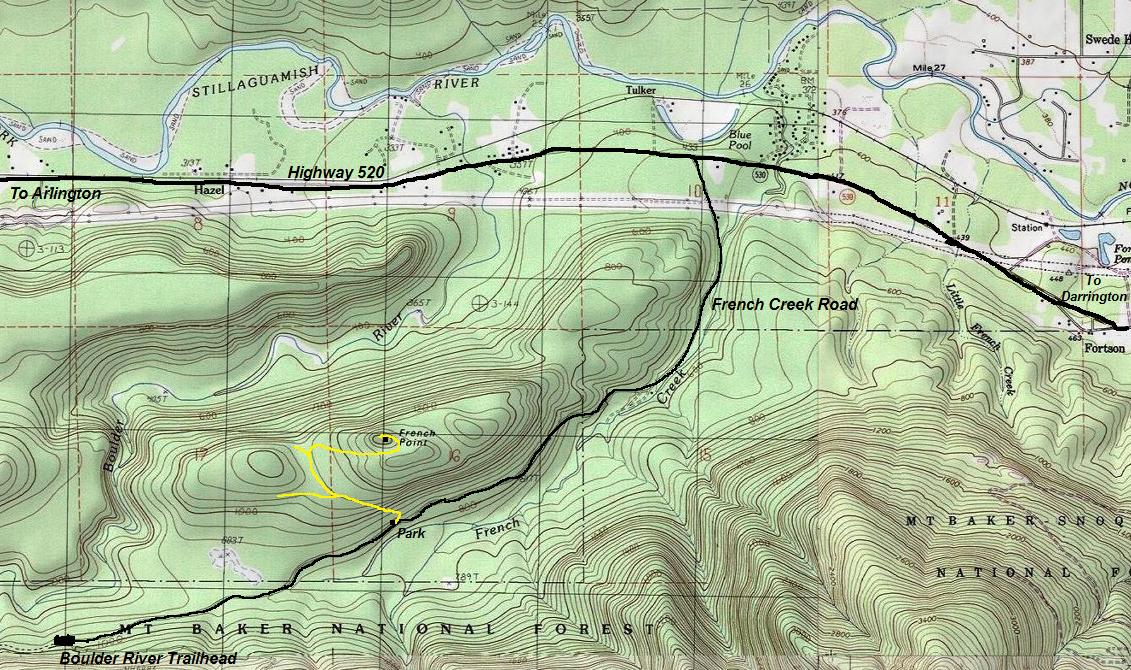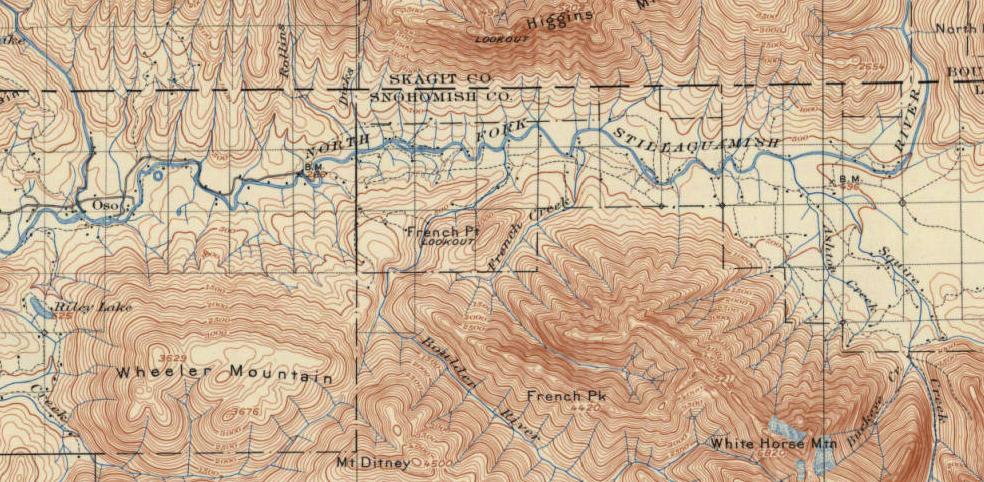 Early map showing French Point Lookout
Access map for French Point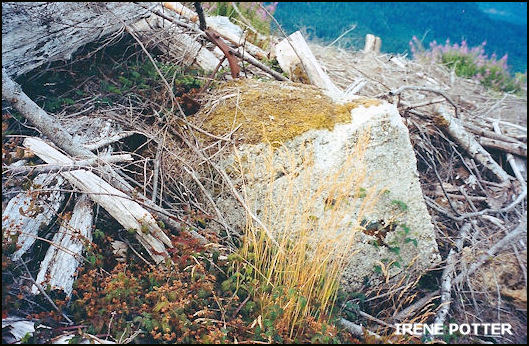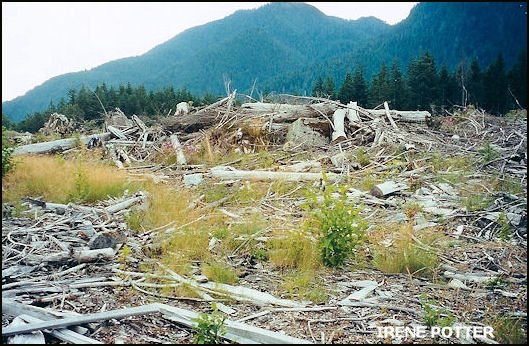 Mt. Higgens - Photo by Hulksmash from 2009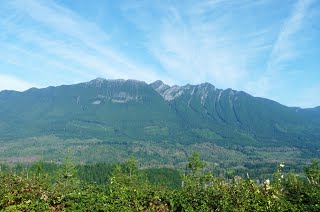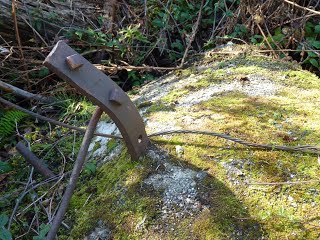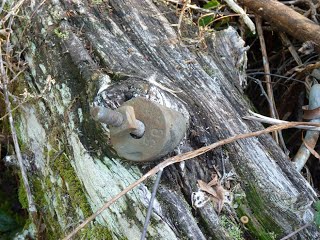 1936 recreation map showing French Point Lookout
Visited by Irene Potter just after harvest
Location by Irene Potter just after harvest
Better shot from web without brush
Better shot from web without brush
Photo from web - Higgins
Lookout History:
French Point Fire Lookout was built in 1935 and had a native 35 foot pole tower with an L-4 cab. The lookout was abandoned in 1959. During WWII, the lookout was used as an Aircraft Warning Service Station "Yoke 5-3".
A 10 x 12 sleeping quarters was added using AWS resources.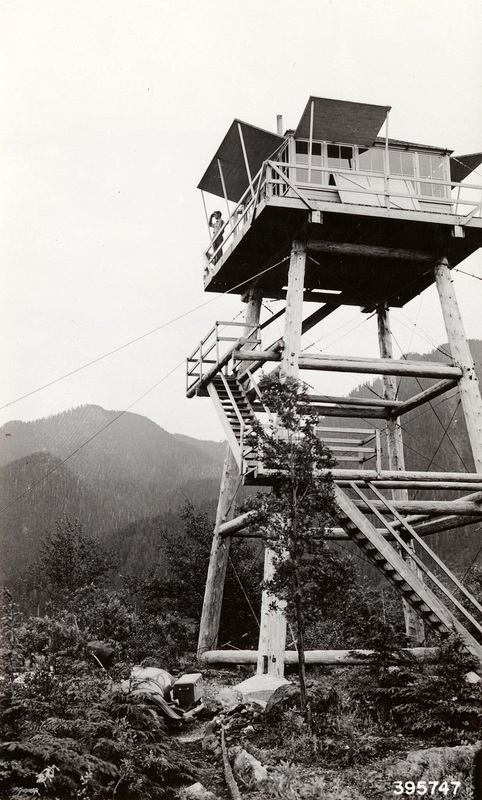 1937 Image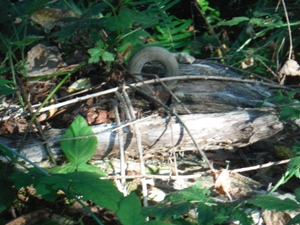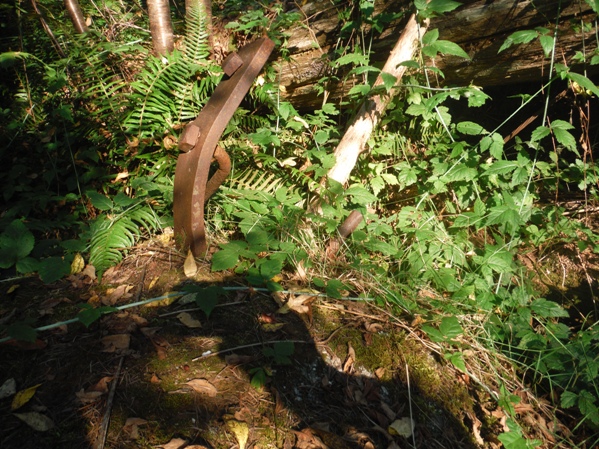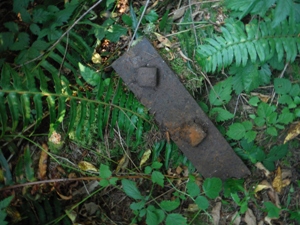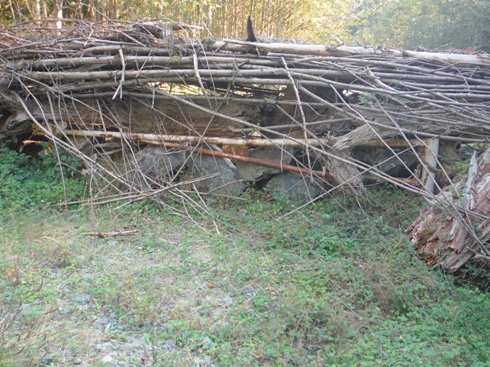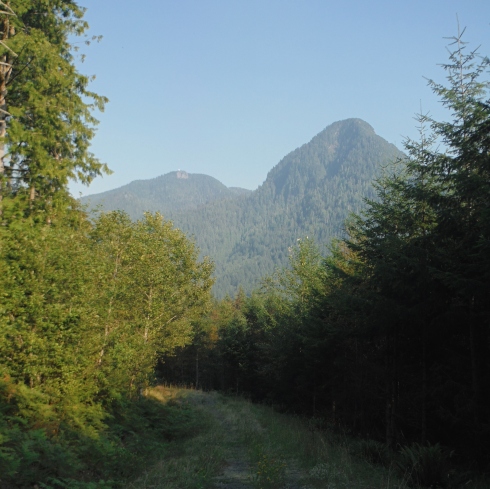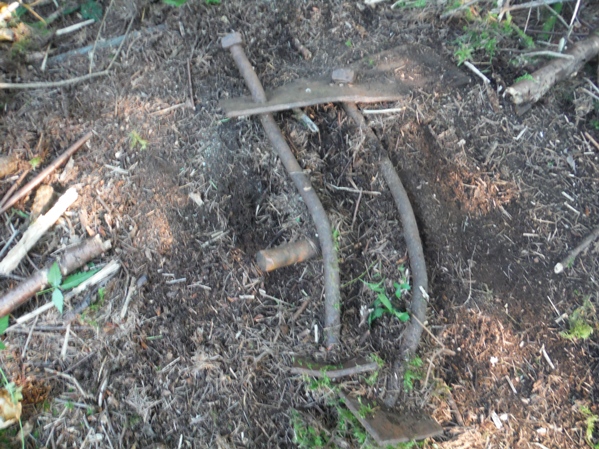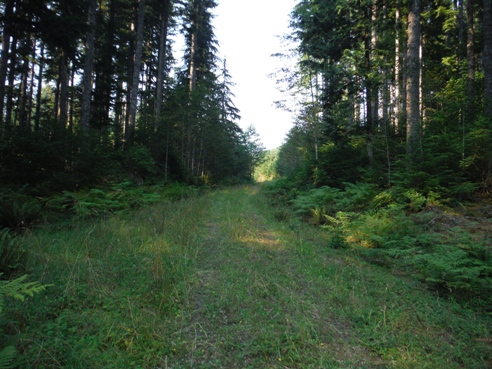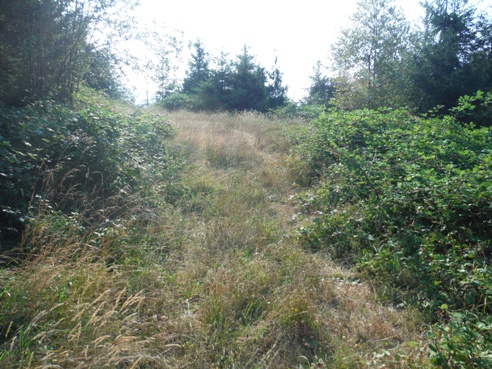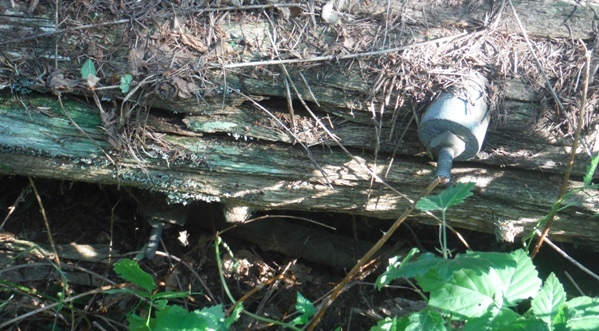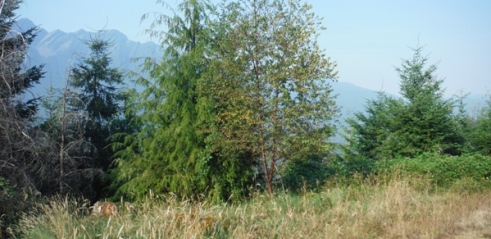 Gate and then some
Forested section of road
Views from the road
Arriving on top
Limited view
Footing #1 under the brush
Eyebolt
Footing #2
Footing #3
Tower leg with hardware