Frailey Mountain Lookout Site
In 1946, a 40 foot ring connected treated timber tower with L-4 cab was framed in the shop and erected on Frailey Mountain (Annual Report of the Forestry Division) The tower was removed in 1970. A large communication tower and fenced area has replaced the lookout site. I looked for any evidence of the old tower but found none.
WillhiteWeb.com: Washington Fire Lookouts
Elevation 2,666 feet
Distance: 3 miles
Elevation Gain: 1,500 feet
Landowner: DNR entire route shown
From Highway 530 in Oso. Turn north on Lake Cavanaugh Road following it around the south east shoulder of Frailey Mountain where the road turns into Deer Creek Road. On the north side of Frailey, there is an obvious gate with lots of parking on both sides of the road.
Access
Walk or bike the road 2.7 miles to its end. As you get near the end, there are several road cuts to prevent driving further. At roads end on the ridge with the communication tower above, find an ATV track thru a clear-cut up to the standing trees at the communication tower.
Route
For peakbaggers, it is an additional 3.2 miles along the ridge to the highest knob at 2,722 feet. The highest point has 1,182 feet of prominence if that help motivate you.
True Summit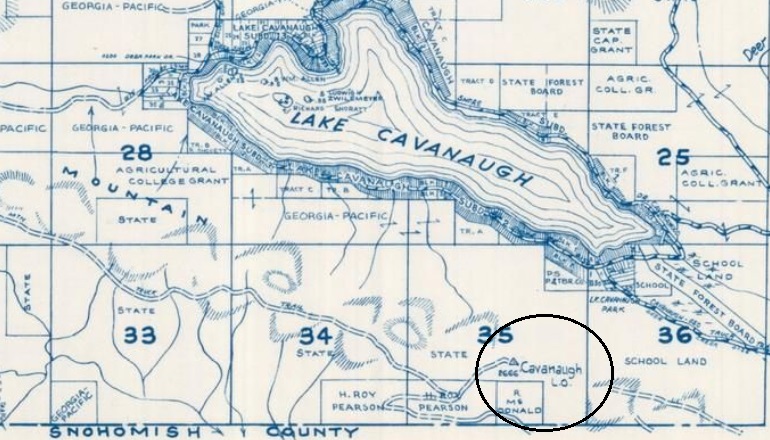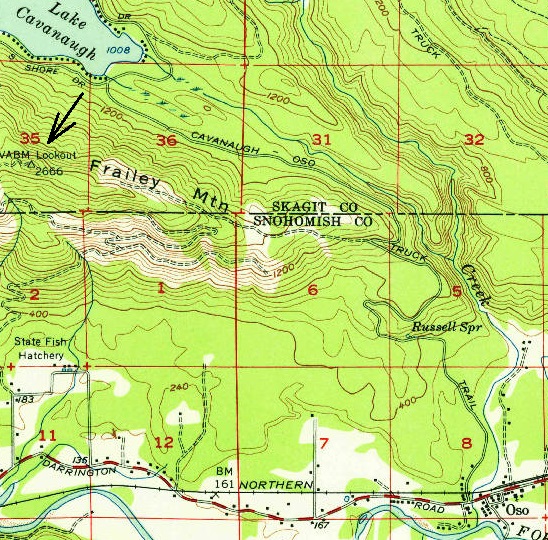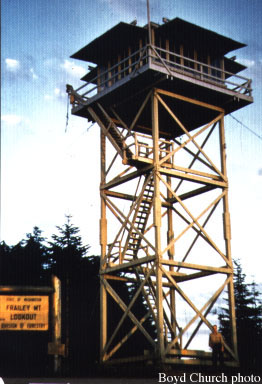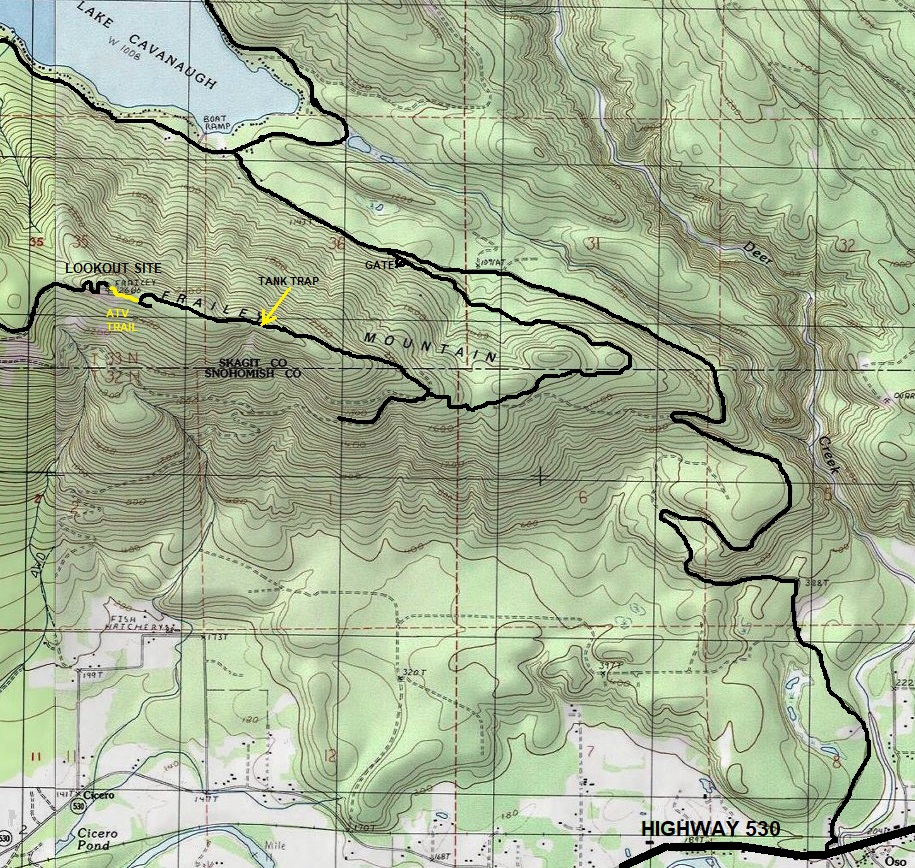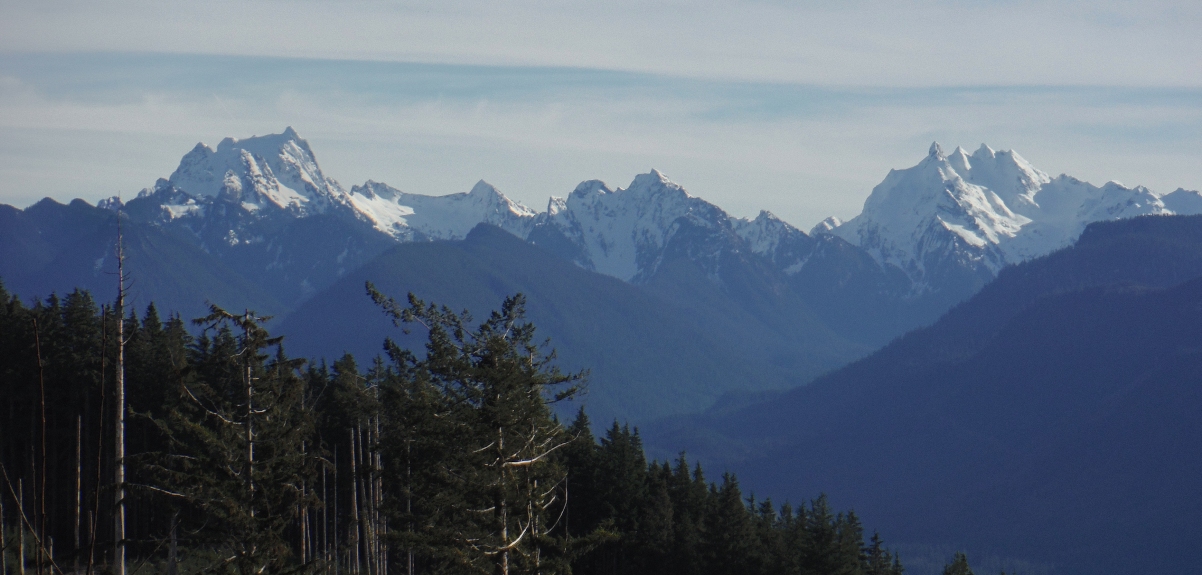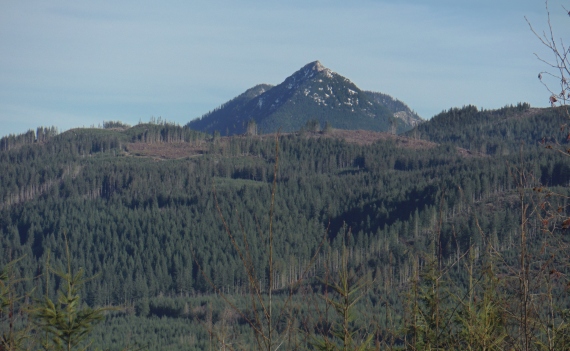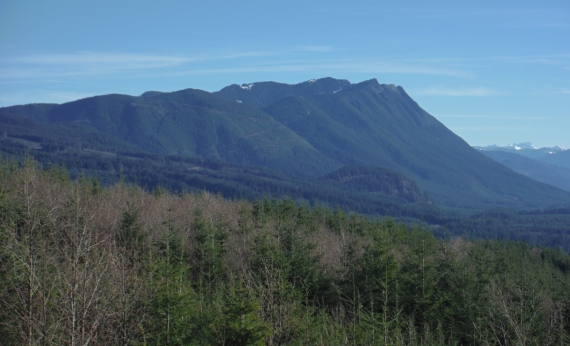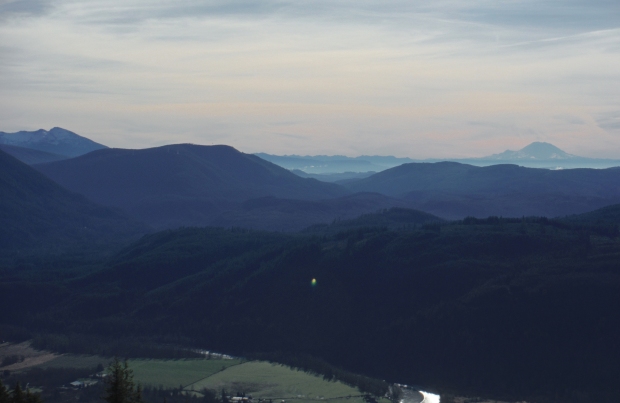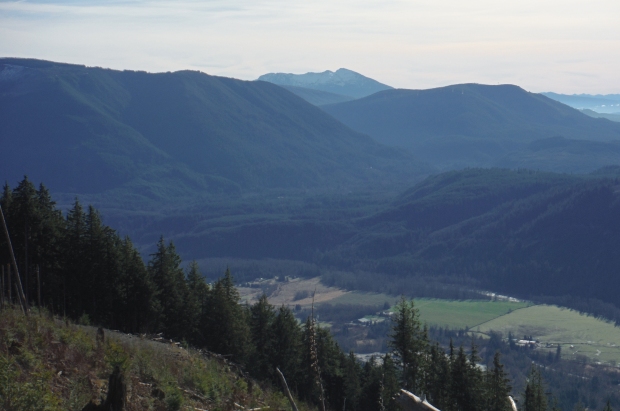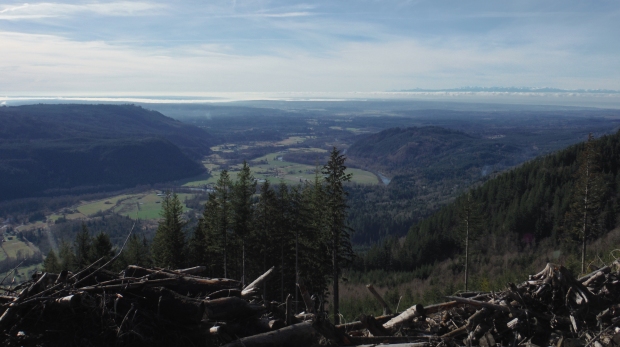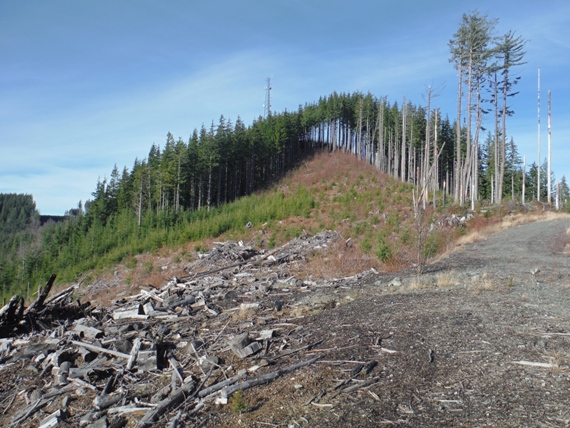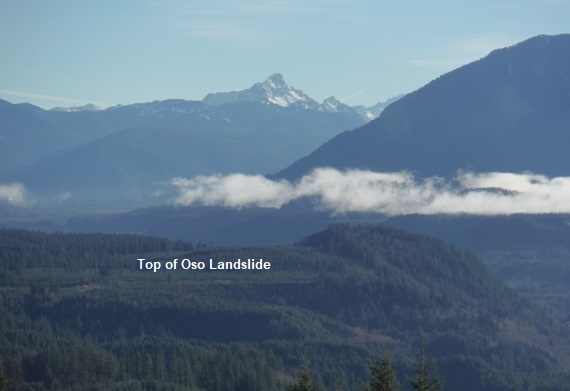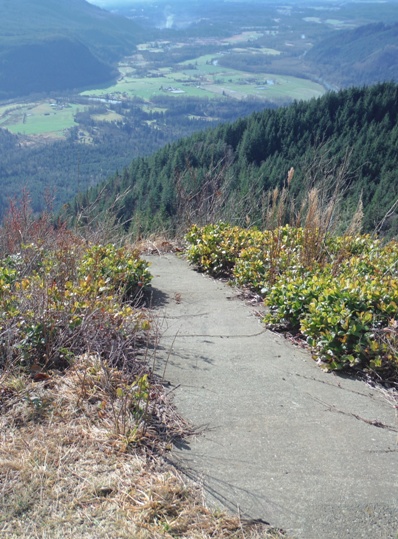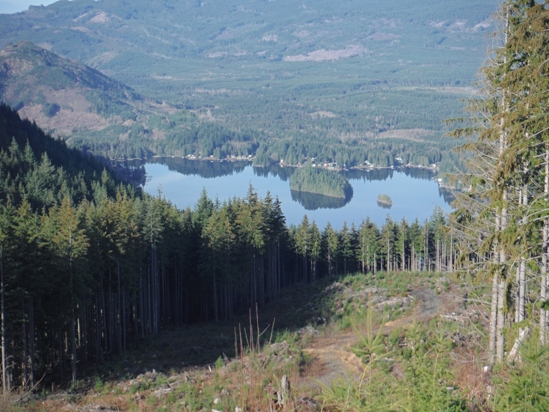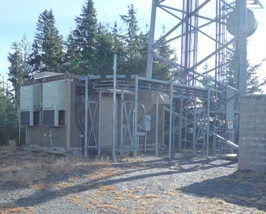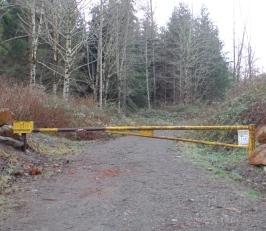 1972 Metsker Map
On summit, hang gliders launch with huge cliff at the end
1956 USGS map, 1958 edition
Lake Cavanaugh from the summit
Topo map showing entire route from the highway. Park at DNR gate on the north side of Frailey Mountain.
DNR Gate in 2019
Frailey Lookout in 1957
Communication site in 2019
White Chuck Mountain
Mount Pilchuck
ATV trail goes up through the clearcut to the communication tower
Puget Sound Basin
Pilchuck on left, Rainier on right
Mount Higgins
Looking north to Big Deer Peak
Frailey Mountain from Highway 530