Edgar Rock Lookout Site
Lookout elevation: 3,680 feet
Elevation gain: 1,300 feet
Distance: 2 miles up
Access: Good Roads
One of the best trails along Highway 410 is one of the least used. Hiking to Edgar Rock will take you to a landmark rocky perch that once had a lookout building but still has all the lookout views. On the trail you will find interesting rock formations, 200 year old Ponderosa Pine trees and even some wildlife encounters. Edgar Rock is named after John Edgar, an early pioneer who guided wagon trains across the Cascades. Most will want to hike from the bottom although a trail does come down from forest roads above.
Washington Fire Lookouts
View Southwest 7-16-1934
View Southeast 7-16-1934
View North 7-16-1934
On the rock was an L-5 cab built around 1933. It overlooked the Cliffdell summer homes and had views up and down the valley. It was destroyed around 1951. You can still see bolts and remnants of the lookout on top. I have yet to find the lookout on any former Forest Service or USGS maps.
Lookout
Images are taken from the web, I didn't have my camera. I wrote this report years after hiking Edgar Rock. I was in the area with my University of Washington Forestry class. We were camping at an old CCC camp. In the evening, while everyone went into the Gold Bar Restaurant to eat, I hiked two miles to the trailhead, climbed Edgar Rock, hiked back down, and hiked roads 4 more miles to our camp arriving after dark, making it a 10 mile hike for me.
Disclaimer
From Yakima on Highway 410, turn left onto Jefferson Road which is about 0.3 miles past the Gold Bar Restaurant. Stay on Jefferson Road for about 150 feet to a branch, hang right onto Old River Road and follow for it for one mile. At one mile there is a T in the road, turn left onto Lost Creek Road. Follow it for 0.7 miles until the road makes a sharp bend, and look for the trail head on the right hand side. A sign may say Lost Creek Trail 964. There is parking for 2-3 vehicles.
Driving Directions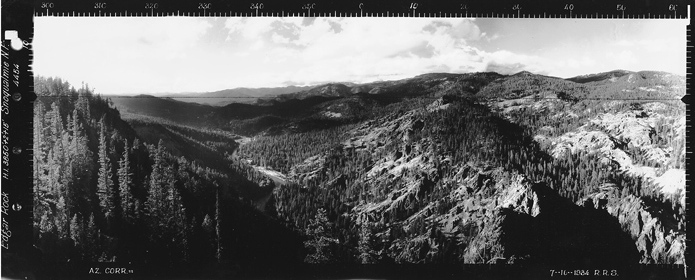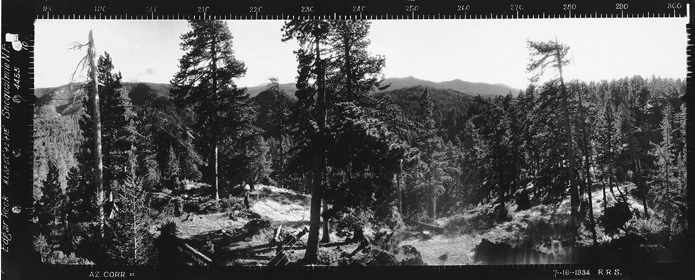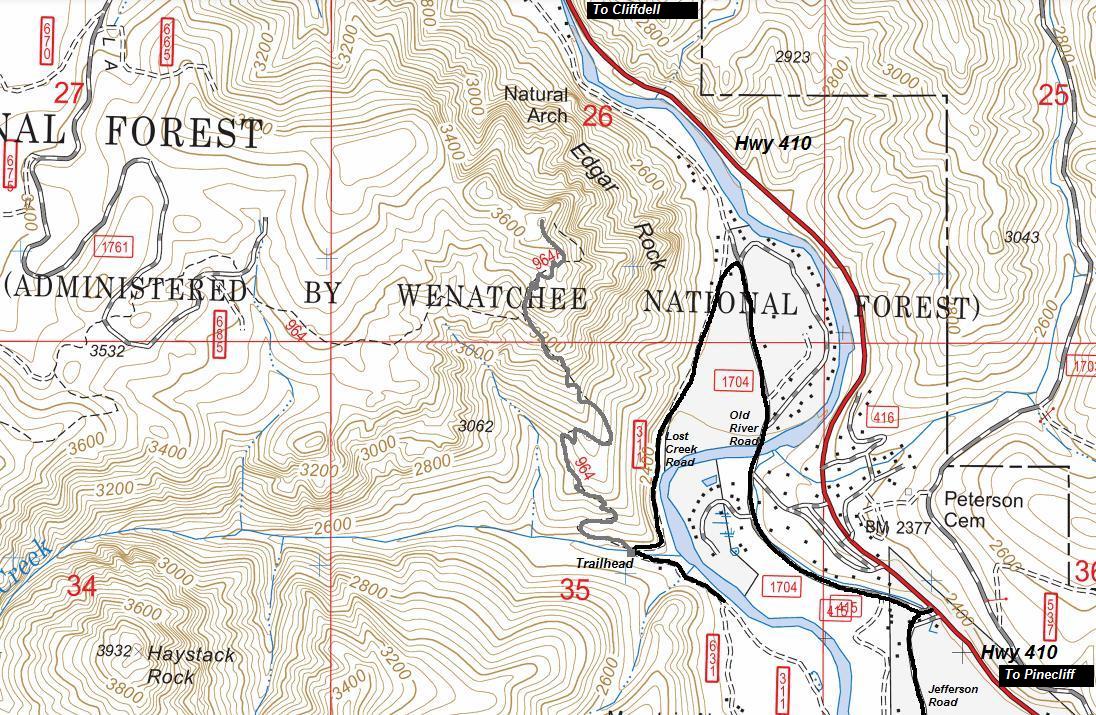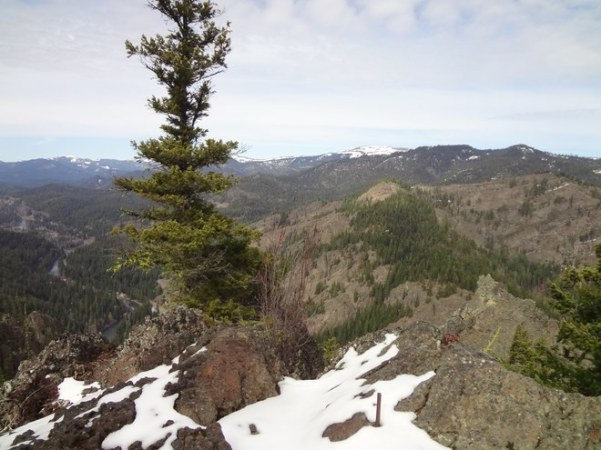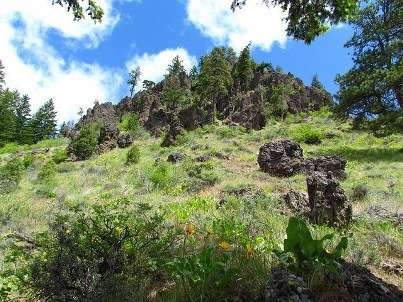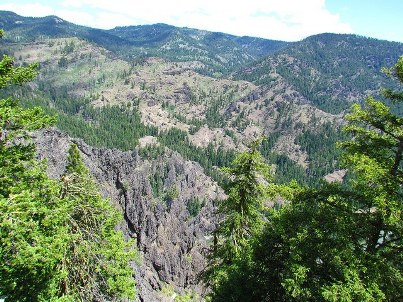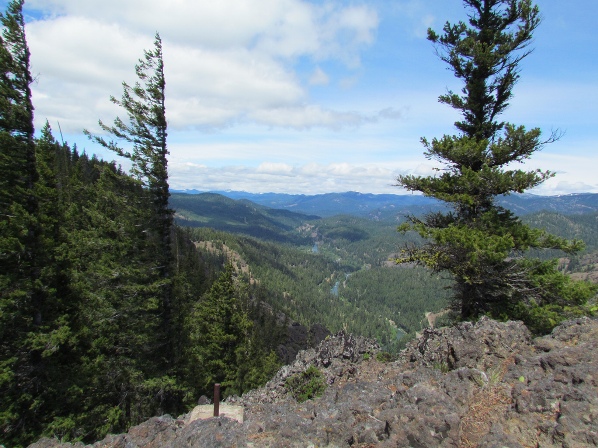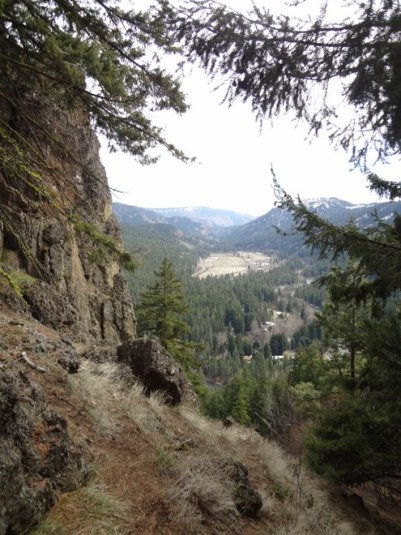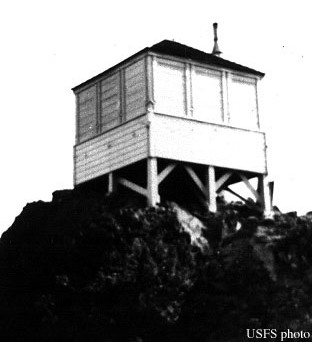 Edgar Rock Lookout in 1942
View with footing below
View with footing below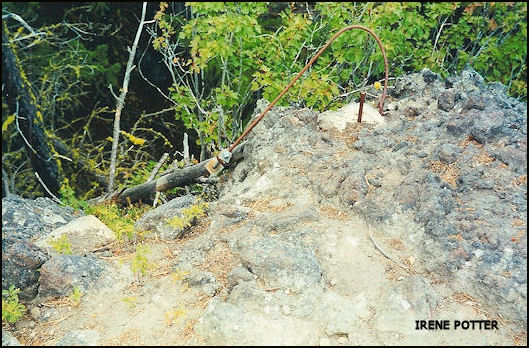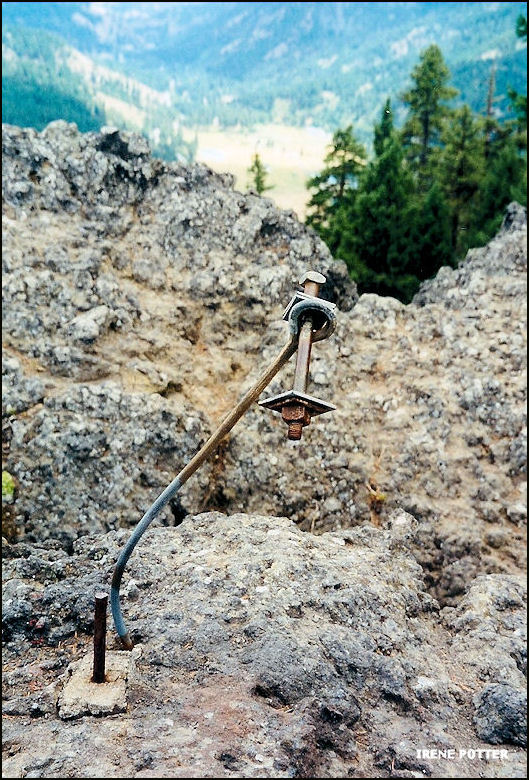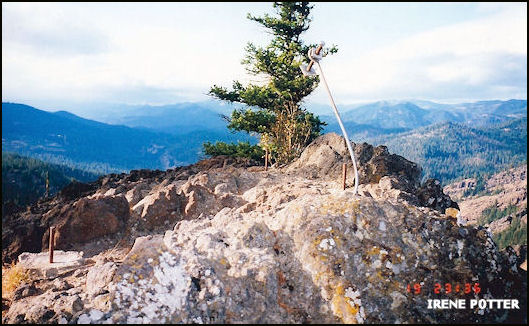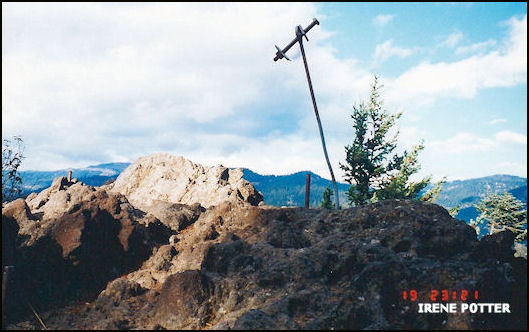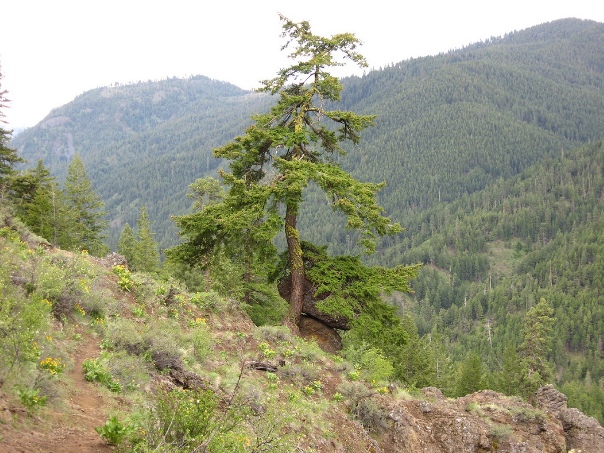 Is the tree supporting the rock or is the rock supporting the tree
Irene Potter took the pictures below in September 1996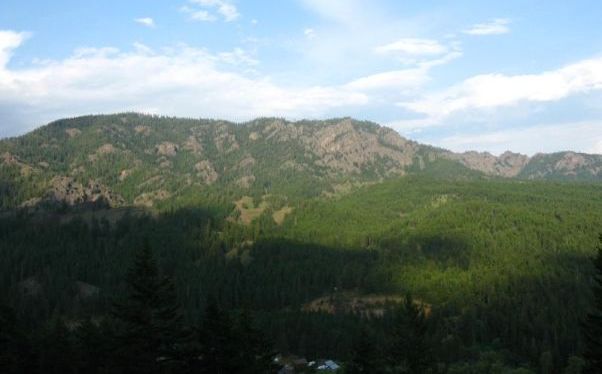 Views from the trail