Devils Mountain
Some mountains are located in perfect position for communication towers. Devils Mountain is one of those, with a position at a point where the Cascades nearly push to the edge of Puget Sound. Before the metal radio towers, the site was also utilized for fire observation. In 1936, an 84 foot treated timber fire tower was built with an accompanying ground cabin living quarters. During WWII, it became duel use also as an Aircraft Warning Station (Yoke 1-4). A 12 x 20 foot garage was added during that time. Sometime between 1958-1960, the tower was trimmed to 40 feet and modernized with a DNR cab added to the top. The lookout was abandoned in the late 1960's, and destroyed in 1970.
Elevation: 1,727 feet
Distance: 2.5 Miles
Elevation Gain: 1,000 feet
Access: Paved
Access
From I-5, take the Anderson Road exit at the south end of Mt. Vernon. Head east on Anderson Road which wraps around a new roundabout soon reaching Blackburn Road. Make a right on Blackburn Road following it until Little Mountain Road vears off to the right. Now on Little Mountain Road, follow it to the end at a T intersection. Turn right on Amick Road. Take Amick Road roughly a mile to where you see a gated road on left. If you hit Chantrelle Lane you went to far. There is one little space for a car right by the gated road, another spot is back on Amick.

Use the map. There are a few new spur roads along the way that don't lead to the summit. In the 1960's there was a trail that led down to Lake 10 from the major swichback just before the summit. It started 100 feet beyond an old gate that was at the switchback/curve. You can find pieces of that old gate on the right where a parking spot is located. I don't know if the trail is still intact. Be sure to hike past the communication site to find the highpoint and best views.
Route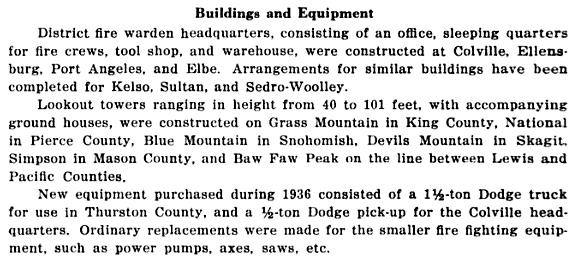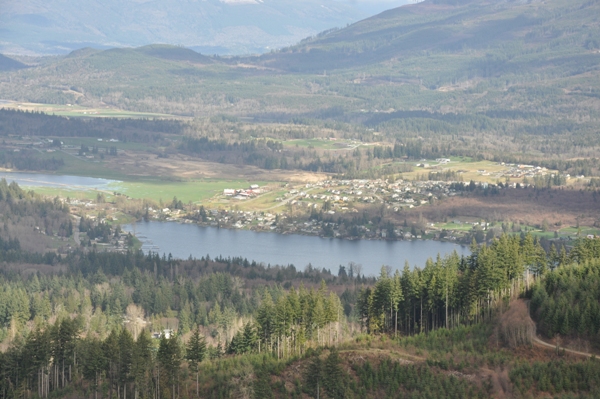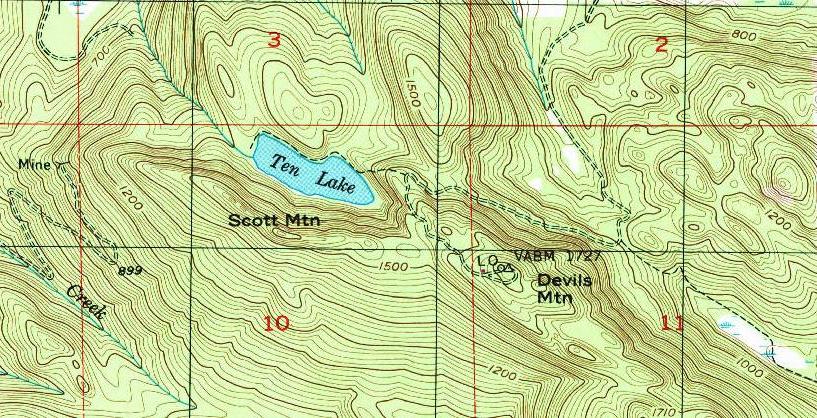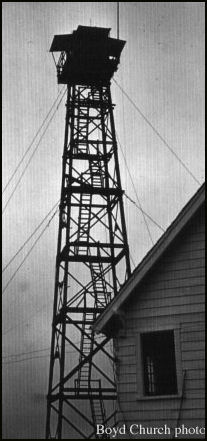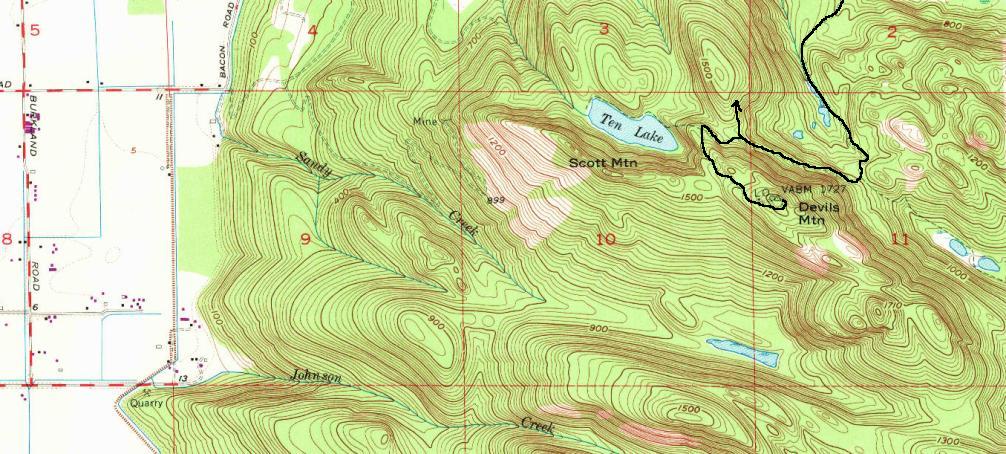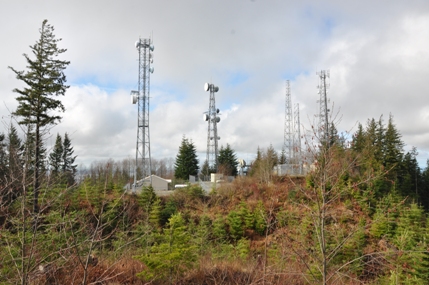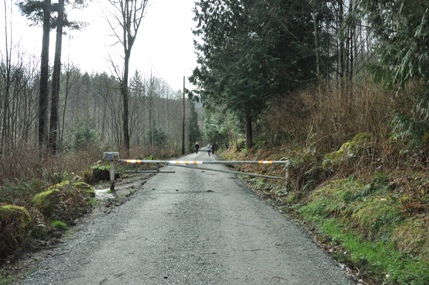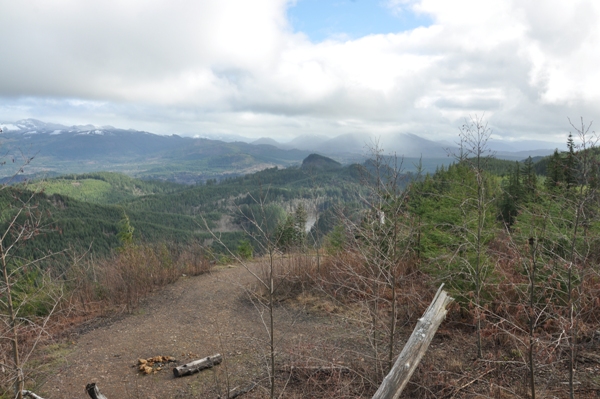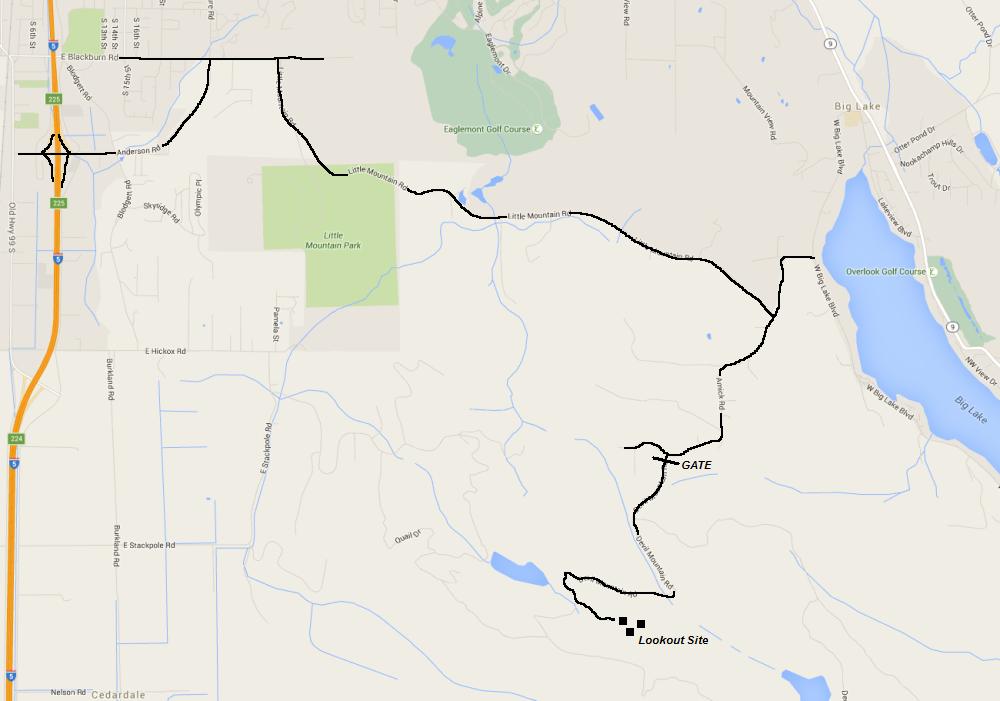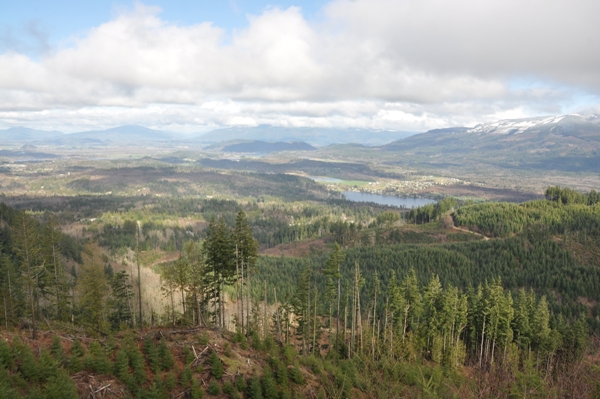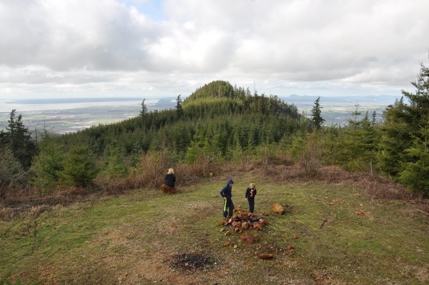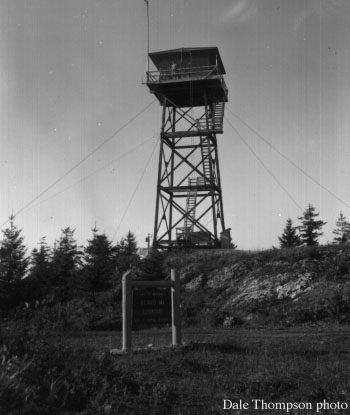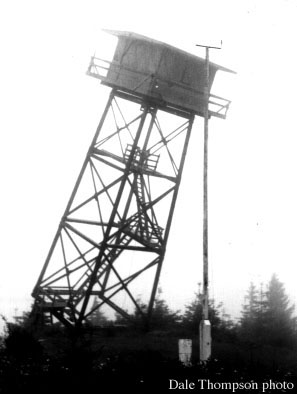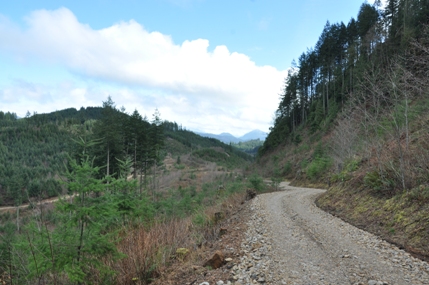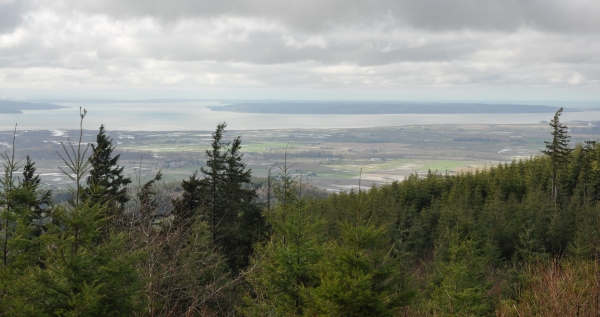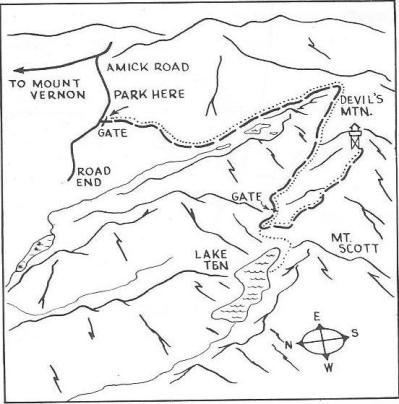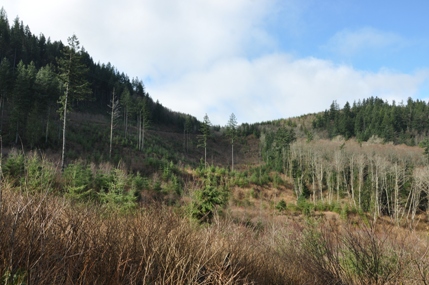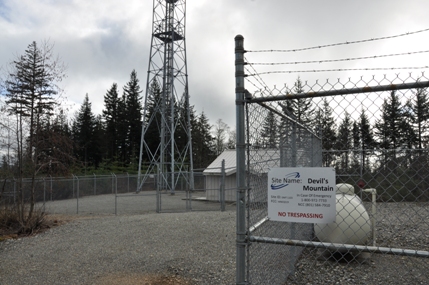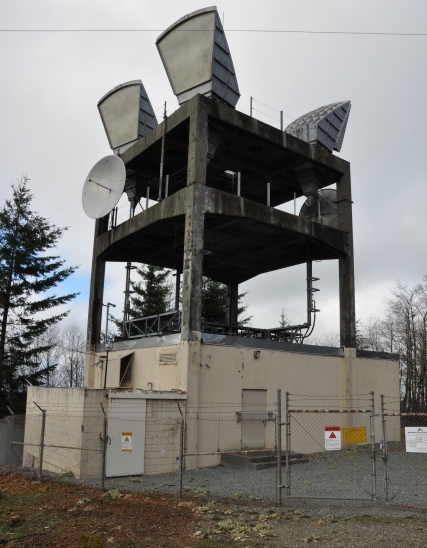 Washington Hiking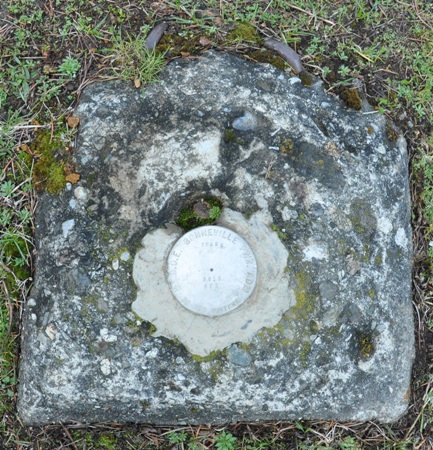 USDOE Bonneville Power 2012
Above: 1998 USGS Below: 1956 USGS
Access Map
Devils Mountain 1956
Devils Mountain 1967
Devils Mountain 1970...coming down
Ok, that is pretty ugly
Looking west from a landing a bit below the summit to the west
Starting gate
Looking up to the road as it goes into that gap
Road climbing up the north side of the summit
Looking over at the com site from the highpoint
Devil's Mountain Site
Skagit Bay
From the highpoint looking east
Looking north from the highpoint
Big Lake
Old Footsore series books map