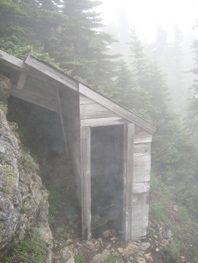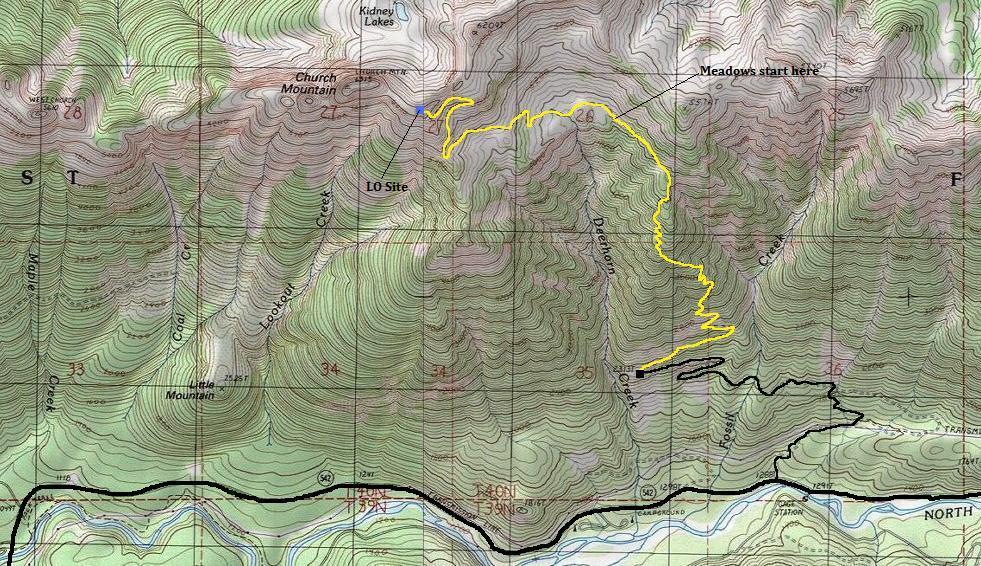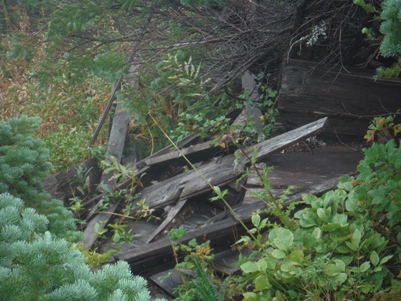 Church Mountain Trail & Lookout Site
Lookout elevation: 6,100 feet
Elevation Gain: 4,500 feet
Distance: 4.2 miles
Access: Good for most vehicles
One of the more popular hikes along the Mount Baker Highway is Church Mountain. Named for its spire appearance, Church is a south facing trail that melts out earlier than others in the area. Although the trail ends on a high rocky summit, it is not the highest point on Church Mountain but a few hundred feet lower. But, the airy perch at the end of the trail has some excellent history and things to see. In 1928, a fire lookout D-6 cupola cabin was built on the rocky top, which had little room already. Throughout the 1930's, hundreds would visit the lookout each year. The flocks of hikers have never stopped coming....even without the lookout which was destroyed in 1966 or 1967. Sources suggest there was also a trail and telephone line to a patrol point on West Church Mountain at 5,610 feet. That will be explored another day. The outhouse and storage shed lasted to around the turn of the century but are now piles of rubble. The summit itself shows little evidence of a structure but just below on several sides are cables and metal parts dangling off cliffs.
Washington Lookout Sites
Access
Take the Mount Baker Highway to Glacier. Around 8 miles beyond, turn left onto Forest Road 3040, also referred to as East Church Mountain Road. Follow it for about 2.5 miles to the end at the parking area.
Route
The trail starts by following the old road for one final switchback. Then a steady trail climbs through second growth up to the former harvest line. Now the route enters the old growth, climbing relentlessly up to treeline. When it breaks out, you have an enjoyable 1.6 miles in nice meadows and creeks. Near the end, the trail is on cliffs edge, watch your kids here. The final bit is an easy scramble on a trail that has been carved out of the rocky summit block.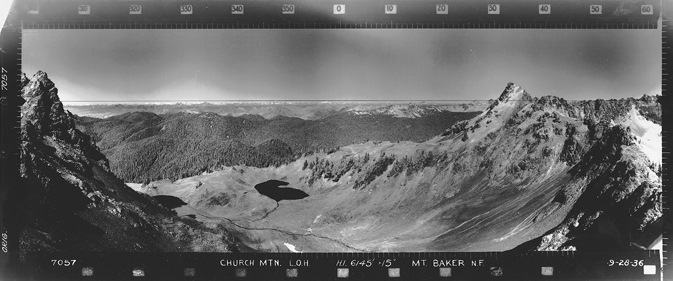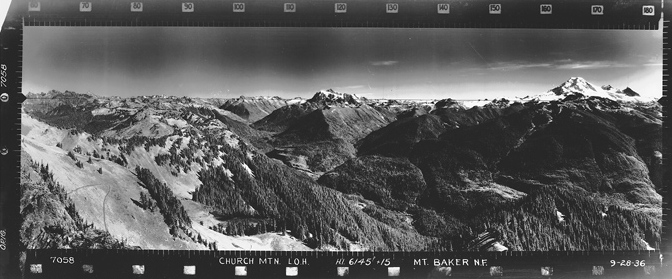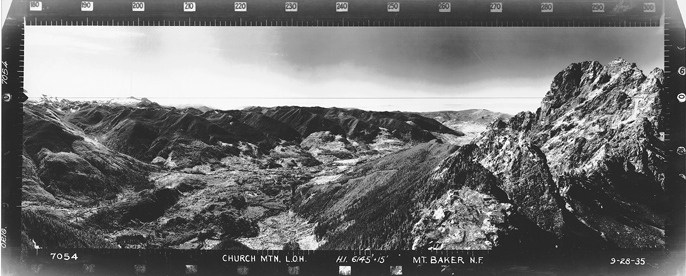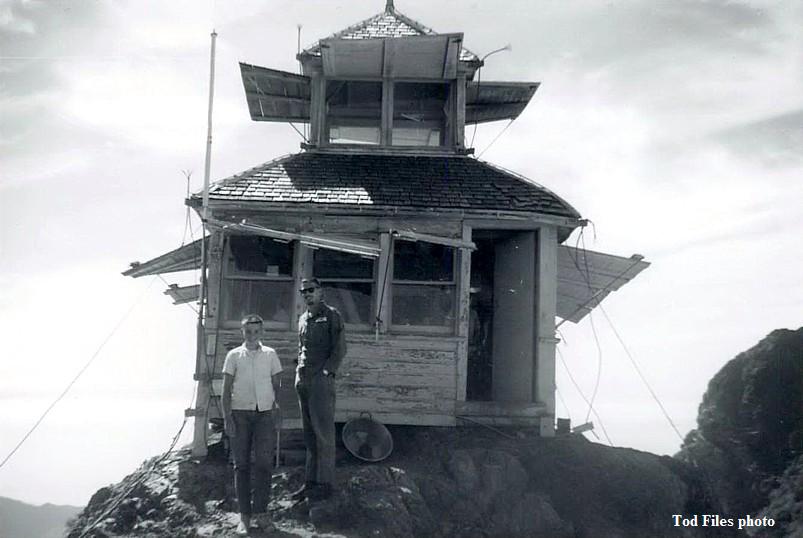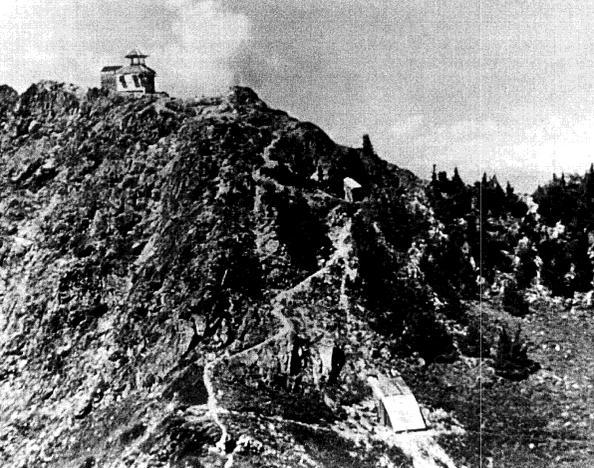 Southeast 1935
Southwest 1935
North 1935
Lookout
Outhouse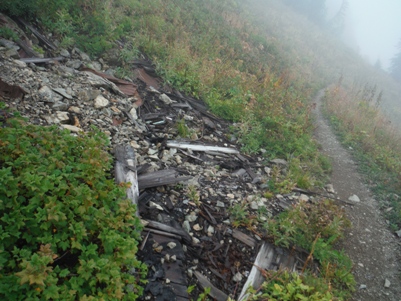 Storage Shed
Church Mountain 1960
CHURCH MOUNTAIN LOOKOUT
VIEWS ON A GOOD DAY
Thanks for the images DWB27 and Gimpilator from NWH.net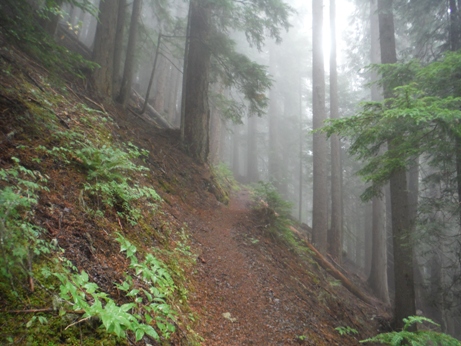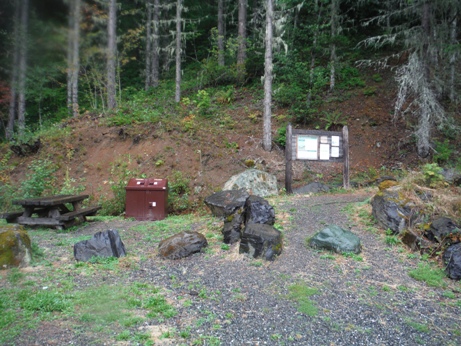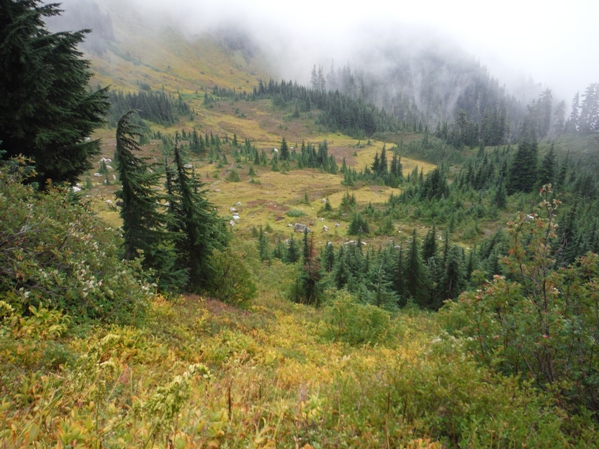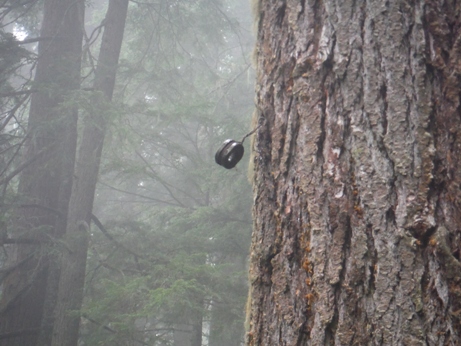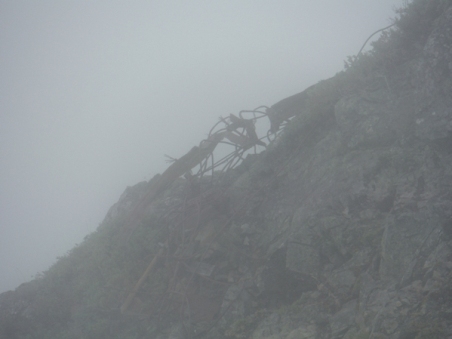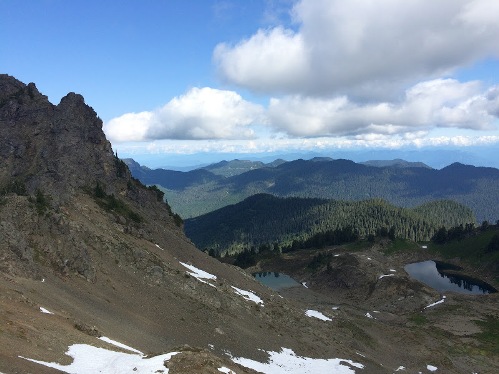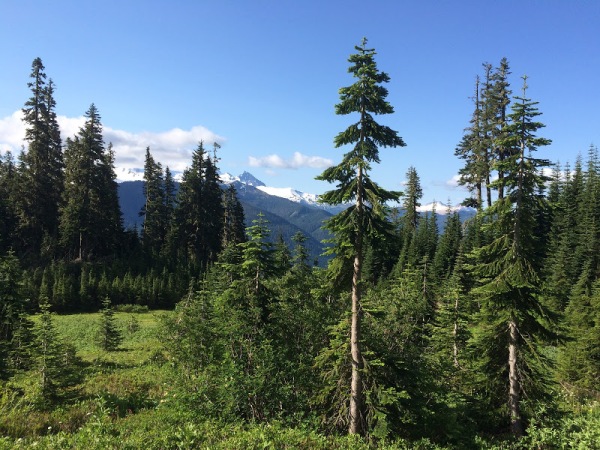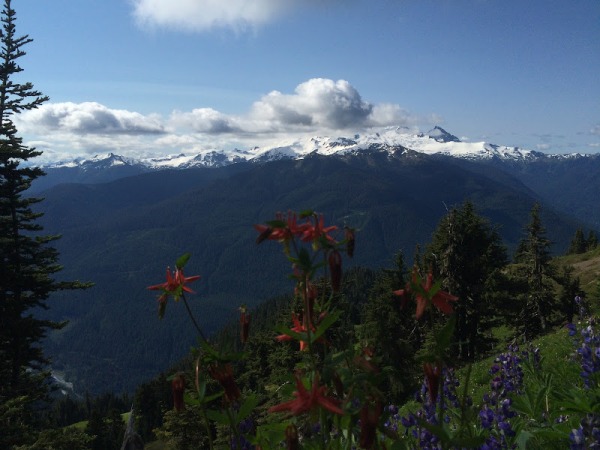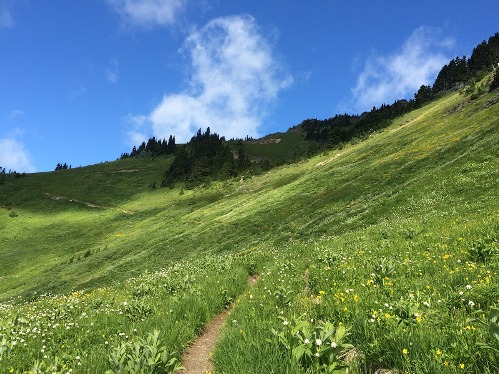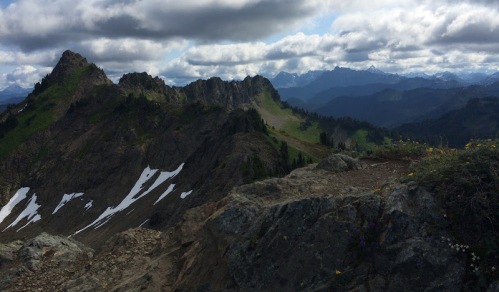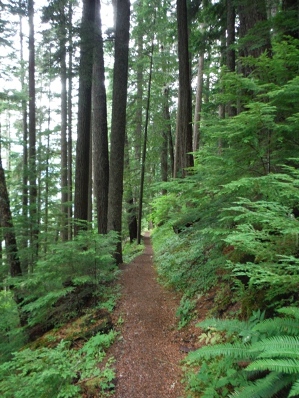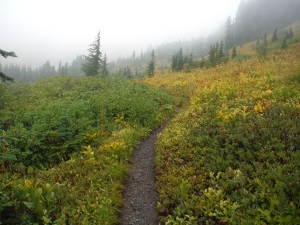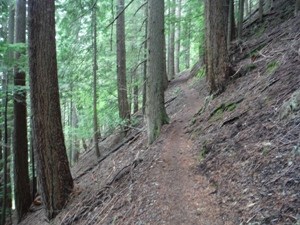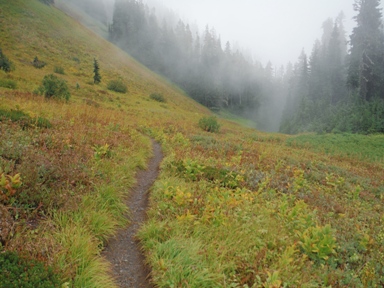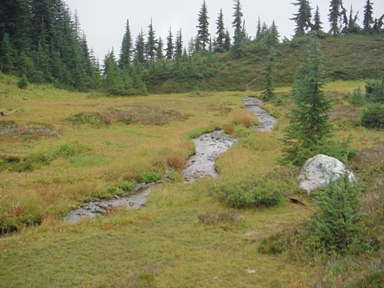 Aerial view of the final scramble to the summit taken by the USFS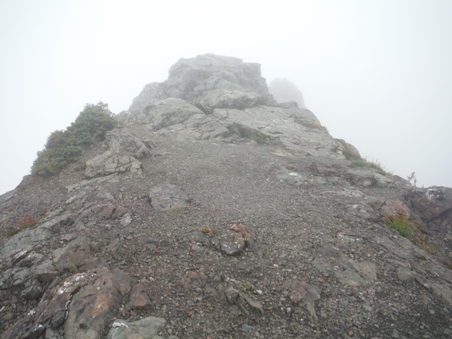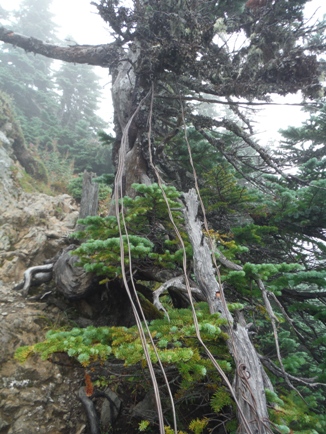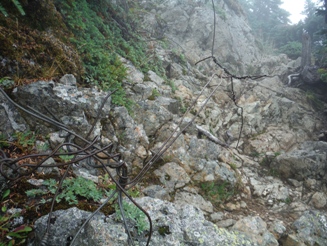 Wire
Phone line
Outhouse in 2008
Lookout Site 2015
Lookout on side of the mountain
Lots of phone insulators on the way up the trail
Lower meadows
Trailhead
Church Mountain Trail
Deerhorn Creek in the meadows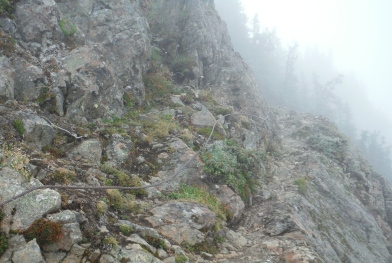 Near the top