Big Hill
Summit elevation: 6,827 feet
Elevation gain: Drive-up
Access: Good Gravel
Constructed in 1933 (likely by the CCC), Big Hill had a 24 foot pole L-4 tower and a garage. It lasted until sometime in the 1950's. The accompanying garage served the lookout tower until it was converted into an Aircraft Warning Service living quarters in 1942. It has remained and is still on the summit. The cabin has bunks, a wood stove, and some interpretive signs. After the lookout period, the summit was considered a campground, as shown on the 1968 topo map and maps today.
Washington Fire Lookouts
Drive up the Entiat River Road from the town of Entiat, then just past Box Canyon, turn right and drive over Shady Pass to the lookout. Road conditions often change but in the past, this road has been good enough for passenger cars.
Access
Although the land is black and charred, this house still stands. Thanks to the combined efforts of hundreds of dedicated men from all over the nation. The story of the Shady Pass Fire will never be written, for no one man knows all those acts performed in this battle of man against the elements. As I write, this sunny Sept. morning, the events of the past ten days course through my mind. Inside, I'm proud to have been able to know so many of them personally, and that this house still standing. Ron Anderson 9/2/70.
The Cardboard Sign (image below)
On August 23, 1970, lightning ignites fires in the Wenatchee National Forest that consume 122,000 acres. The fires, called the Entiat Burn, will burn for 15 days before they are contained and rain begins to put them out. The lightning storm started more than 200 fires beginning August 23. These merged into five fires named Gold Ridge, Entiat, Mitchell Creek, Shady Pass, and Slide Ridge. The U.S. Forest Service used 8,500 firefighters to contain the fires within fire lines. The town of Ardenvoir was threatened for a time. Fighting the fire cost $13 million. Biologists found evidence in tree growth rings of a large fire about 1830 and one about 1790. Aggressive fire suppression and prevention programs resulted in a buildup of underbrush and smaller trees that might have been reduced had natural fires run their course. One farmer remarked, "Everything was just dead. No trees. No birds. No fish ... Nothing. I didn't want to come back". Beginning in 1971, the Forest Service began a program of reforestation of the burned area.
HistoryLink.org says about the fire:
View Southwest 9-10-1934
View Southeast 9-11-1934
View North 9-14-1934
Big Hill Lookout 1934
(Good pics from NWhikers MountainMan in 2009, inside shots by (Good pics by Monte Dodge)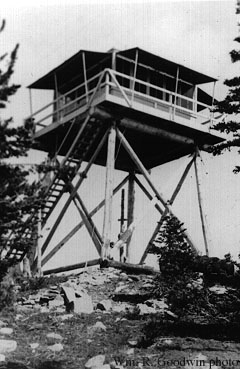 Big Hill Lookout 1938
The three directional photos for Big Hill were taken on three separate dates. If correct, this is extremely rare. These photographers rarely stayed at the same place very long. Maybe some training was done at this site.
Three Different Dates on 1934 Panoramics

Cardboard Sign In Cabin
Pictures From The Internet (mine are missing)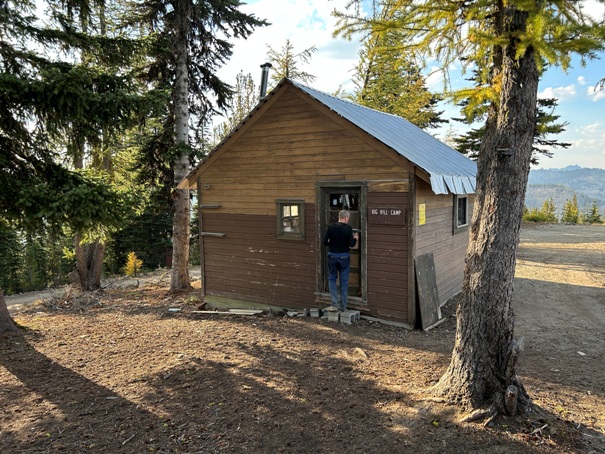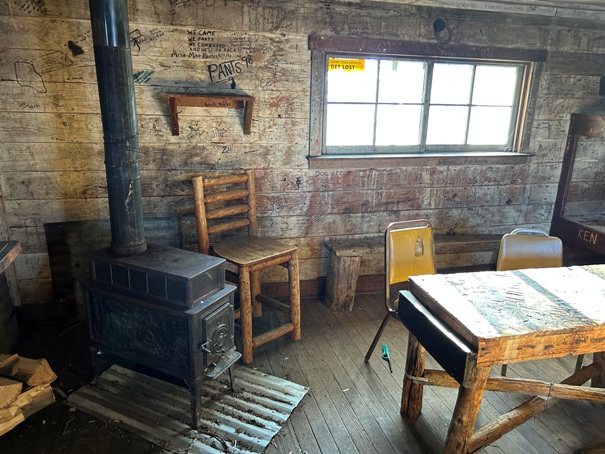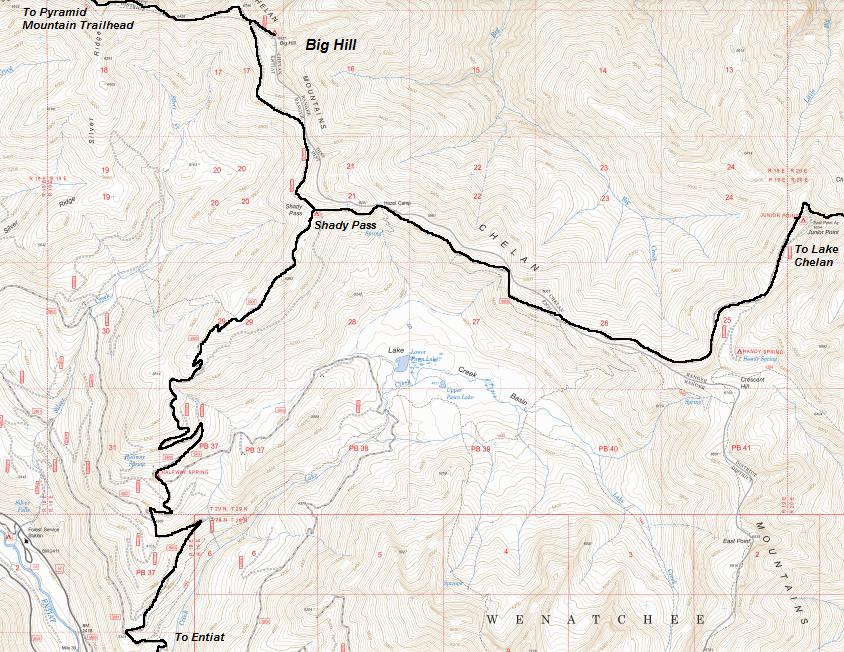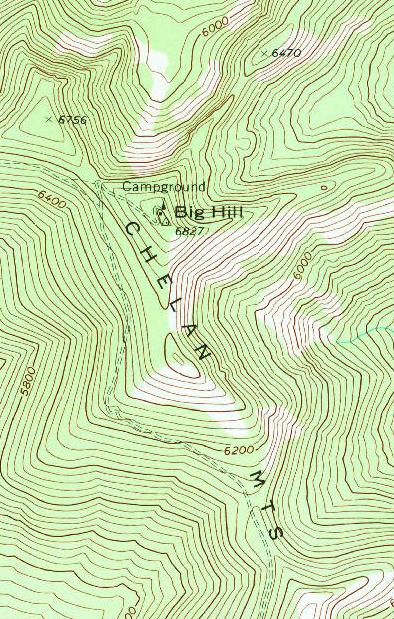 Big Hill Map 1968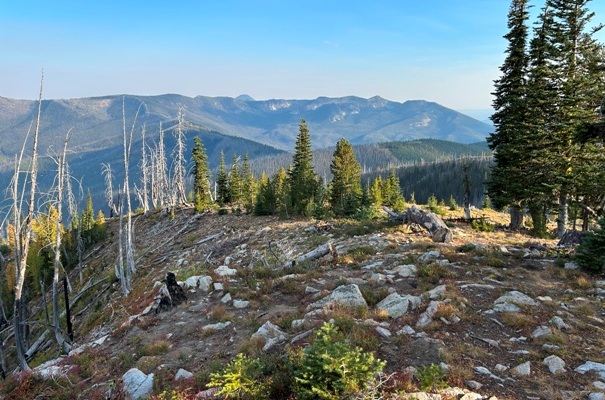 Garage converted into a living quarters
Pyramid Peak
Lake Chelan