Badger Mountain Lookout Site
Elevation: 3,498 feet
Distance: Drive-up
Access: Gravel & dirt roads in fair condition
The lookout on Badger Mountain was not on or even near the highpoint. The spot was chosen for its vantage point across the Columbia River to the Cascade foothills of the Wenatchee National Forest. The structure was an 18 foot wooden tower with L-4 cab, built in 1941, used until the 1980's. In 1999, the cab was moved to the Columbia Breaks Fire Interpretive Center at Entiat.

The 1942 lookout said the following about his first arrival to the lookout... "I drove to a storage shed and garage where a lone Ponderosa pine stood, symbolic of where a platform, high in its branches, was once the official Badger Mountain Lookout. A tent was his home. My lookout was a 14x14 D-6 supported by a 15-foot tower, rising to a catwalk. A 180 degree copper wire antenna for radio communications ended short of a weather station. Fires were reported to the Chumstick Lookout, who reported to Leavenworth."
Washington Lookout Sites
Access
From East Wenatchee, get on the Badger Mountain Road and take this super nice highway like road up to the top of the Badger Mountain plateau. At the crest, turn left and follow roads as shown on the map. I did not see any no trespass signs but it felt like private property for a short time passing farming equipment. Because the lookout site is just below many large communication towers, I'm sure there is considerable work trucks using this access road.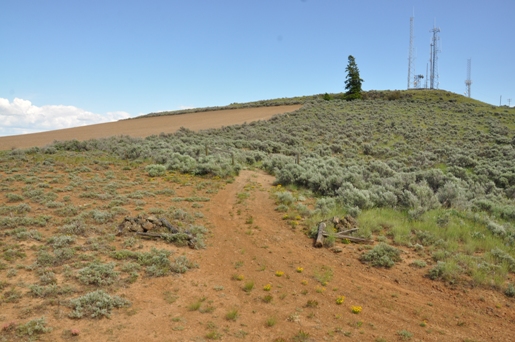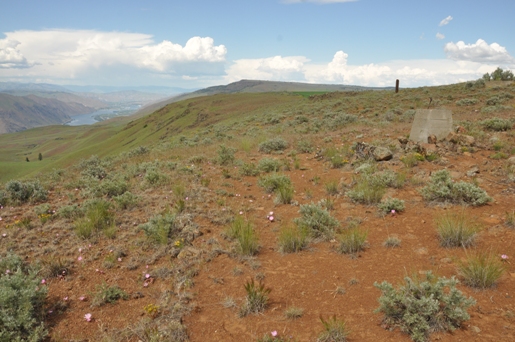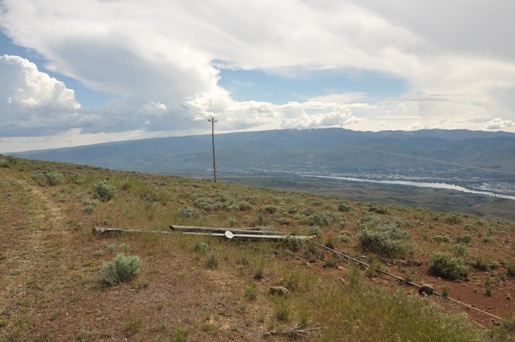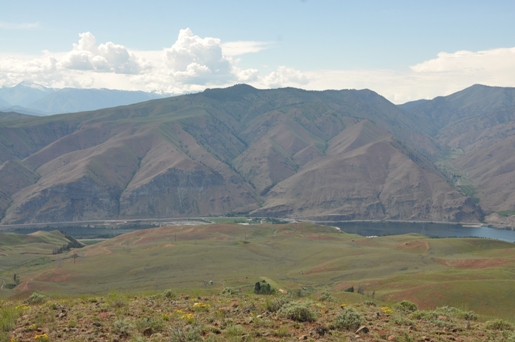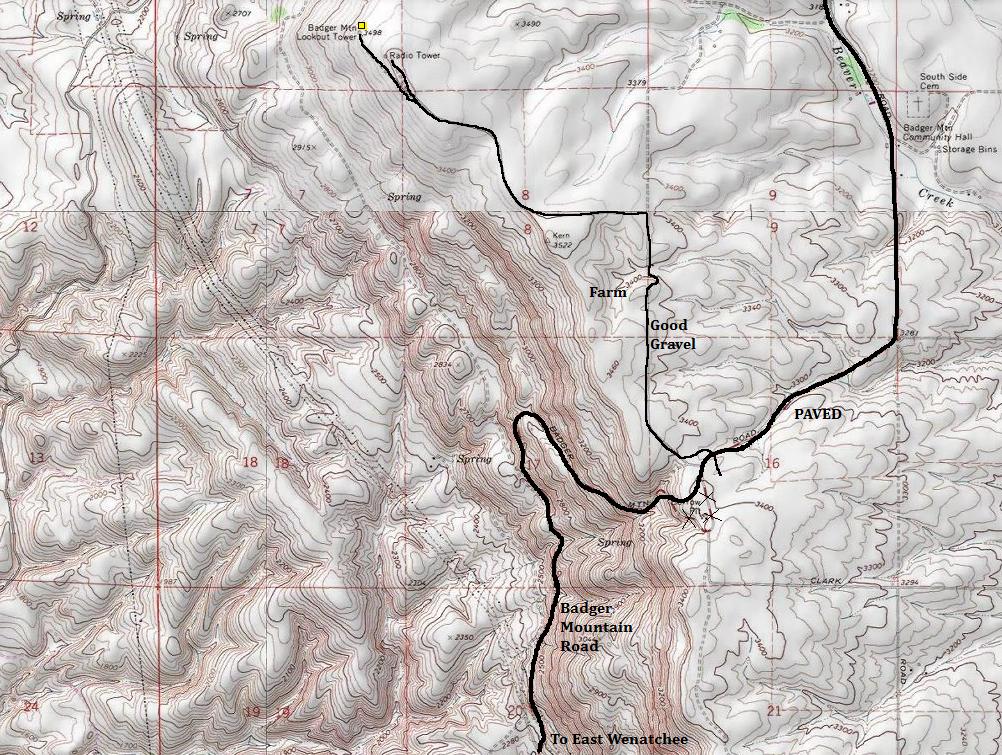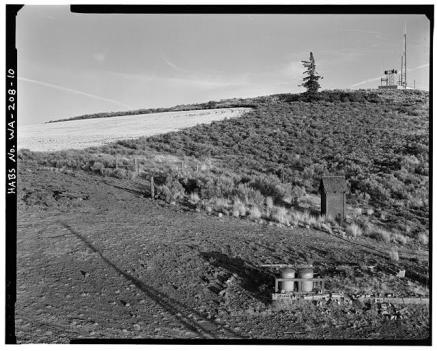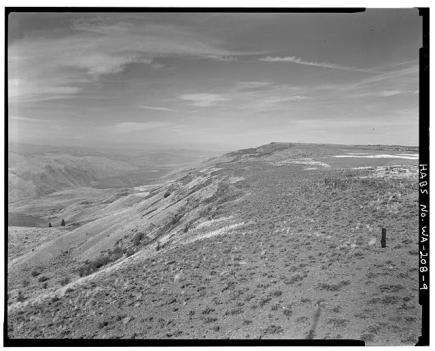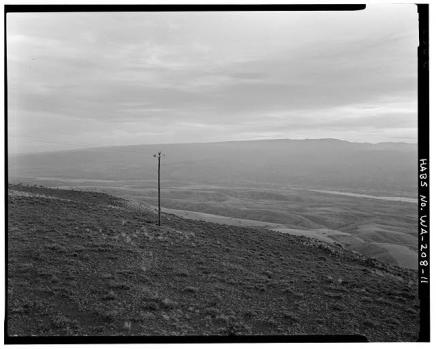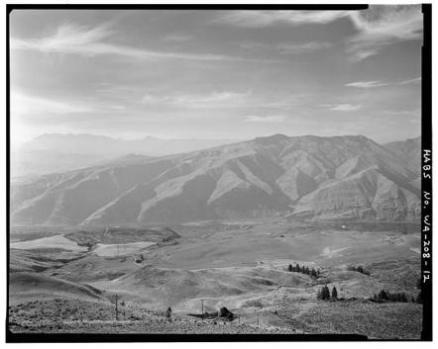 Looking South 2015
Looking East 2015
Looking West 2015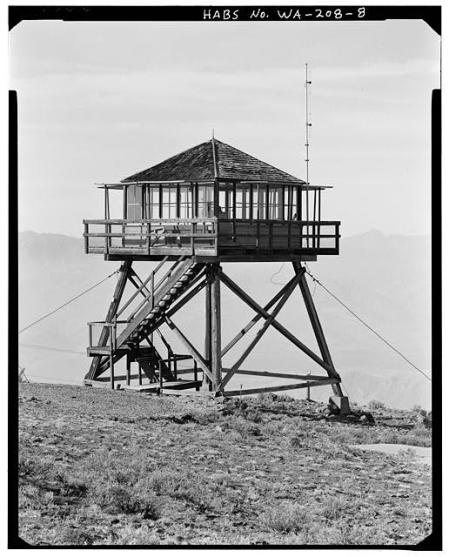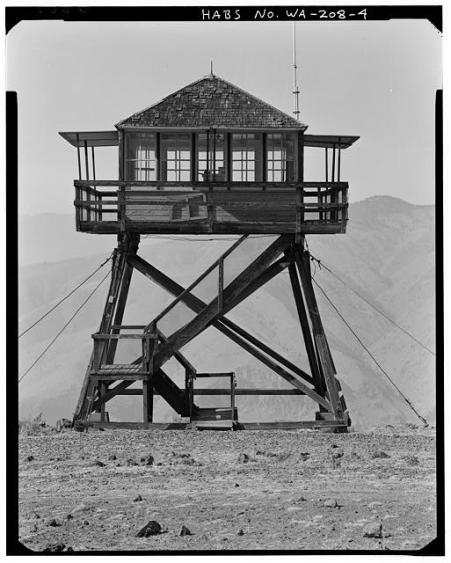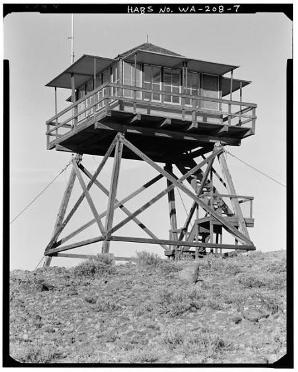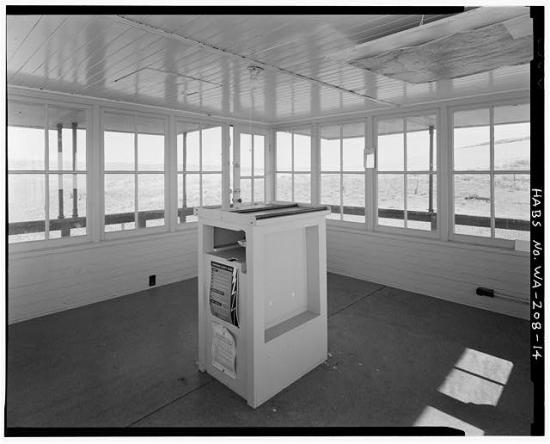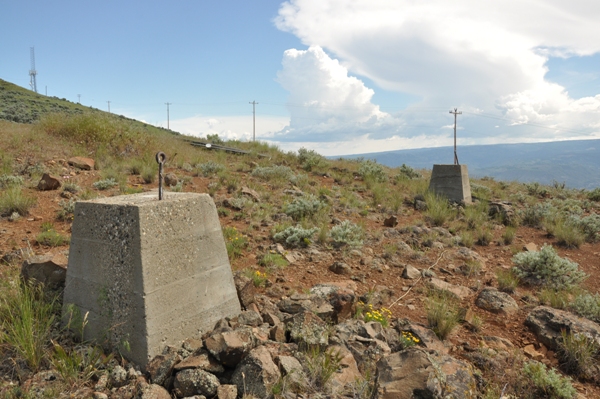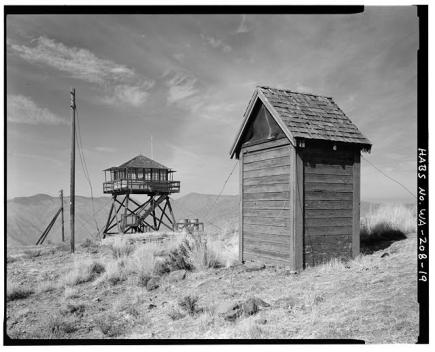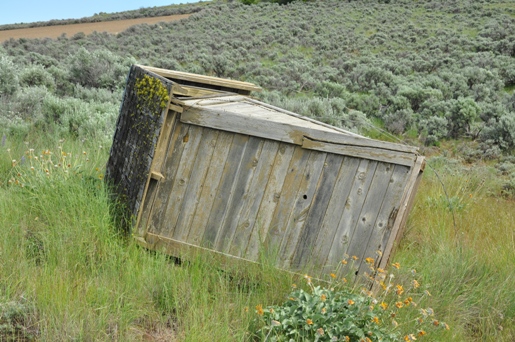 Outhouse 2015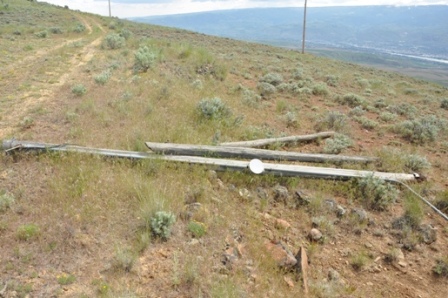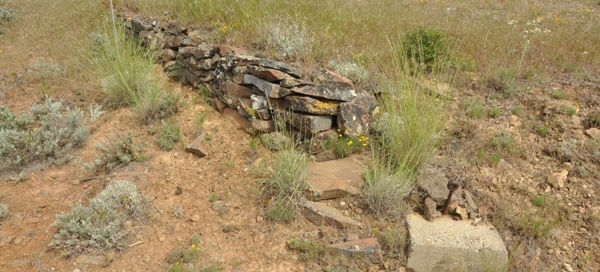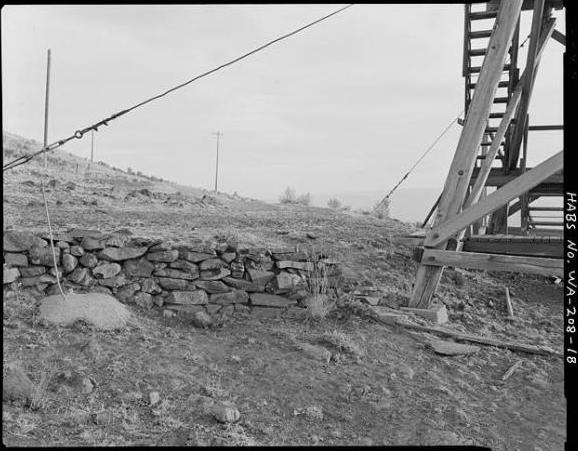 Above/Below: rock wall below lookout
Lookout footings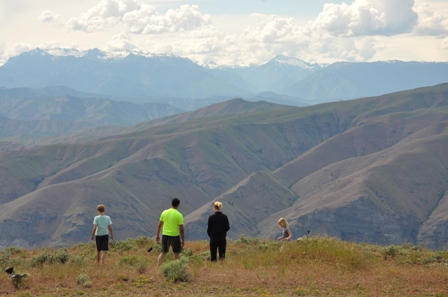 Views to the Enchantments
Telephone poles
Outhouse Early 80s
Looking East Early 80s
Looking North Early 80s
Looking South Early 80s
Looking West Early 80s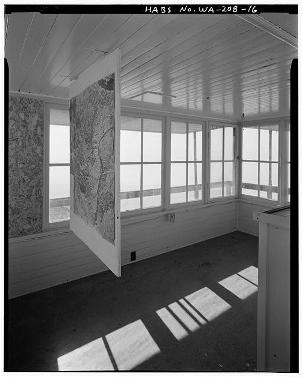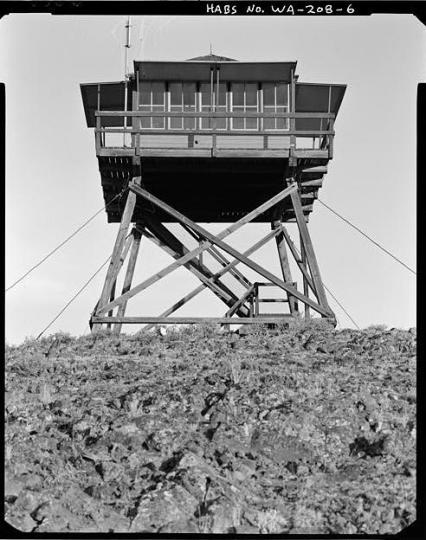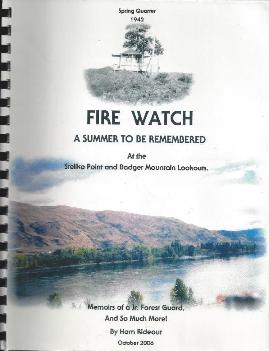 Learn about what it was like to be the lookout the summer of 1942 in this book
Looking North 2015