Haystack A.W.S. - Little Haystack Mountain
The Haystack A.W.S. site was located on Little Haystack Mountain northeast of the named Haystack Mountain on maps. The AWS cabin was likely built in late 1942 or early 1943. According to AWS records, the 14 x 32 foot cabin was retained after the war by the State of Washington. A lookout was even labeled on Little Haystack Mountain on the USGS Clear Lake maps in 1956, 1963 and 1979 editions. Whether the cabin was used after the war for fire patrol is unknown.
Location: NE1/2, NE1/4 Section 8, Township 34 North, Range 6 East
Ownership at time: Private
Elevation: 3,916 feet
Date AWS was activated: Nov. 4, 1942
Aircraft Warning Service - Washington State
Haystack on the AWS map
Access:
Weyco Columbia-North Cascades/Chelan Permit Area
We learn a bunch from an AWS memo on September 29, 1942:
Confirming our conversation this afternoon, Warden Osborne is making plans to man Haystack in time to report next Monday morning; however, the slash burning situation or weather or both may delay this and I will advise you about Friday as to the exact date of reporting. In order to do this, we will have to use radio from Haystack (south side of Skagit River) to Mt. Josephine (north side) and place the latter on a 24-hour basis for receipt of messages; Mt. Josephine will relay the message by phone to Mt. Vernon. We cannot hope to have the phone line in to Haystack short of a month as it is nine miles long, poles most of the way, and we are short of men. Our observers will be in tents until we can rush enough material to them to make their cabin which we may alter to conform to the smaller 12 by 15 cabin, plans of which we received after we had ordered material for a 32 by 14 for this point which, again, was before we knew the exact location and how difficult it would be to develop it. Mt. Josephine has a phone number of Lyman 2451. I will expect to hear further from you or the Fighter Command as to how the messages by radio are to be entered by each station so as to enable a check to be made. Please bear in mind that Haystack cannot be reached by radio except on prearranged times or on a prearranged schedule to be used in addition to the flight reports to Mt. Josephine.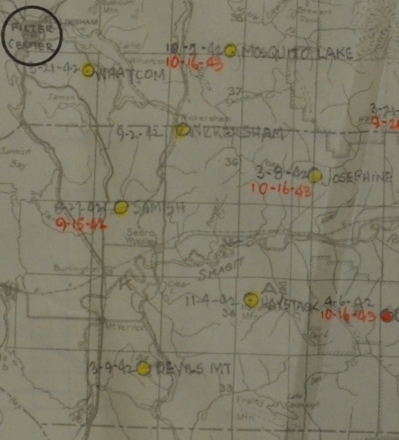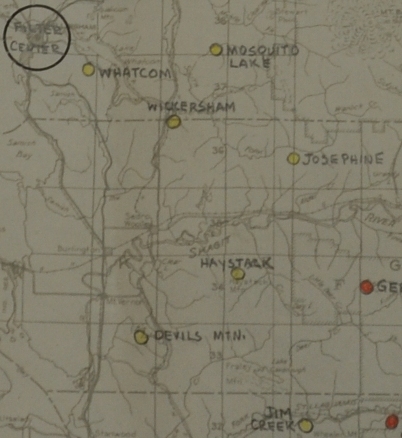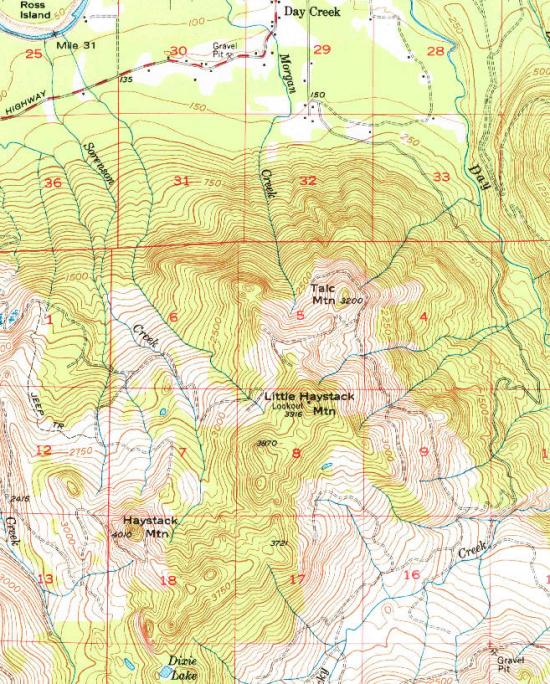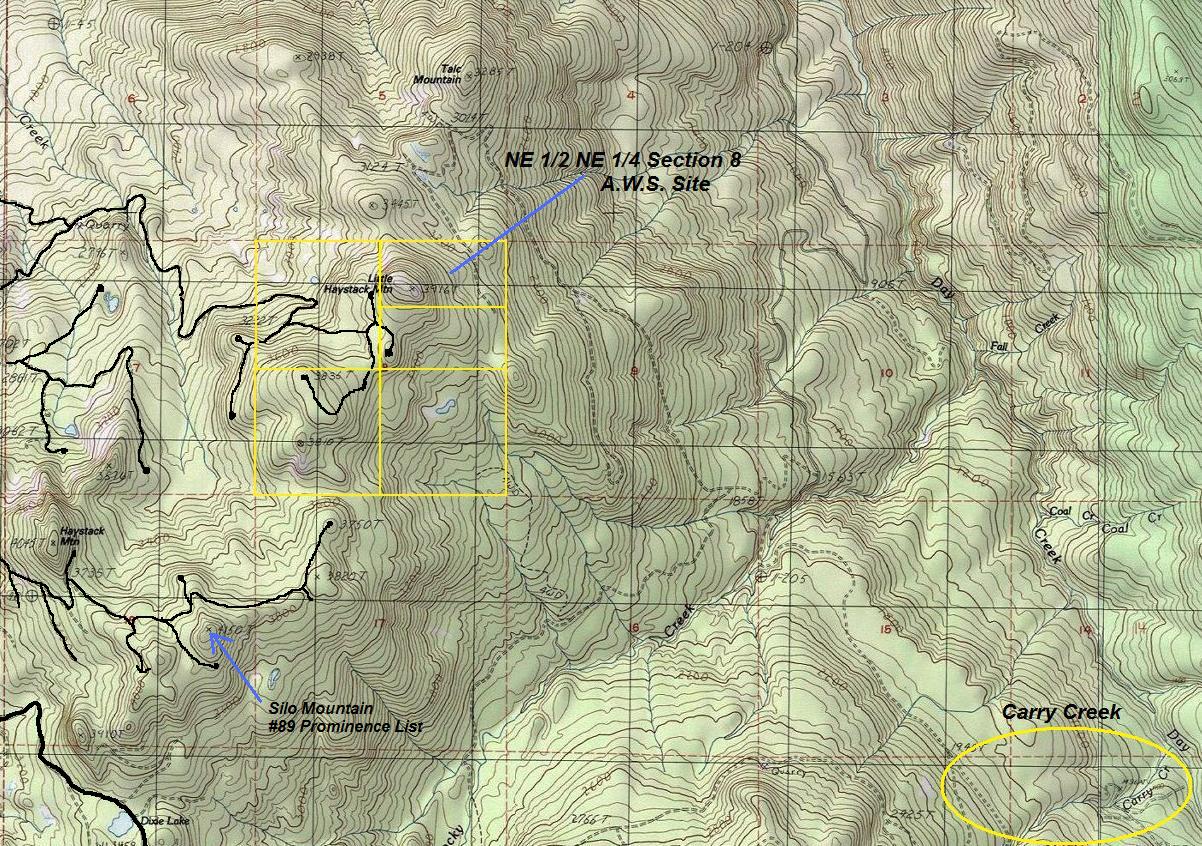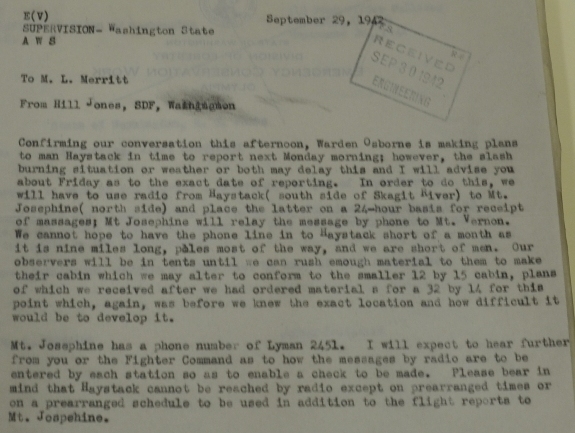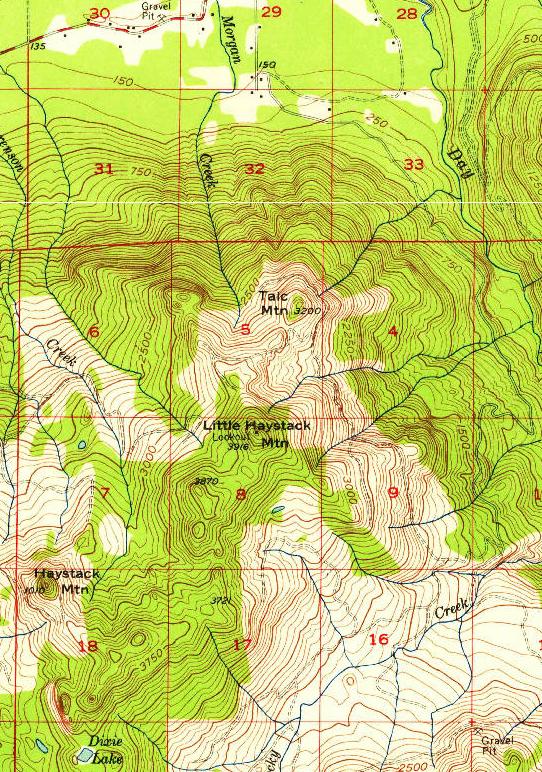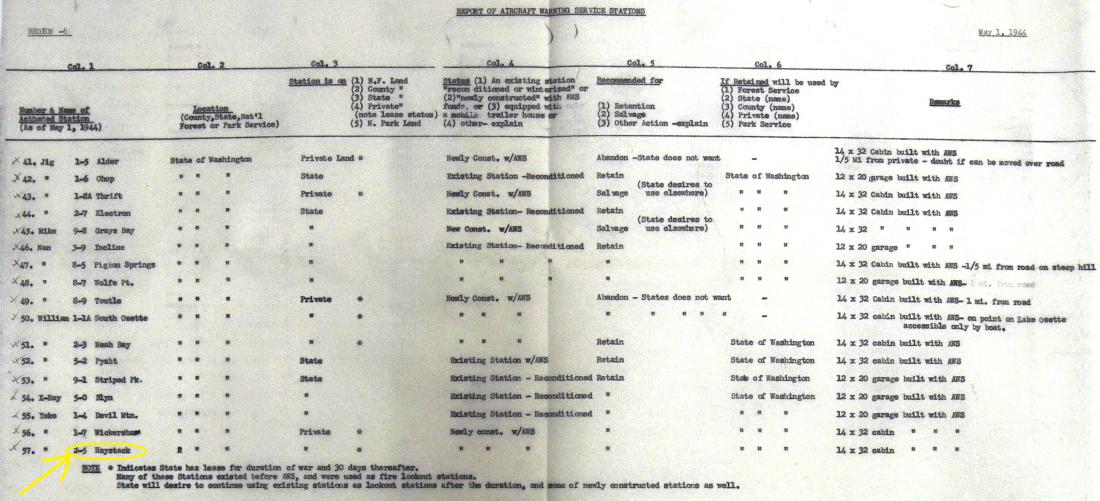 Haystack on the AWS map with date 11-4-42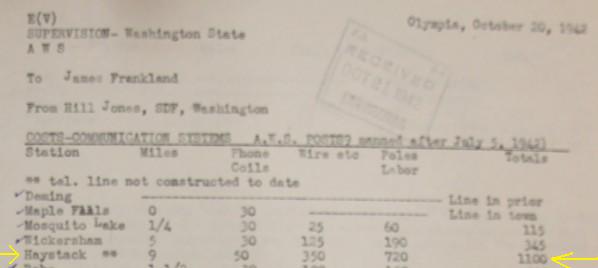 Was first called Carry Creek, changed to Haystack once location was established. See topo below, Carry Creek was several miles south, likely they were looking at a location in that area before deciding on Little Haystack Mountain.
Activation date: 11-4-42 NE1/2, NE1/4 Section 8, Township 34 North, Range 6 East
Expected costs of communications to reach the site. 9 miles, 50 phone coils, line not in yet....
Haystack on private land, newly constructed with AWS funds, retain after war for State of Washington, 14x32 foot cabin built with AWS
September 29, 1942 memo
1956 map shows a lookout at Little Haystack Mountain
Memo on salary rates includes Haystack as a remote location deserving higher pay
1979 edition of same 1950s map showing Little Haystack Mountain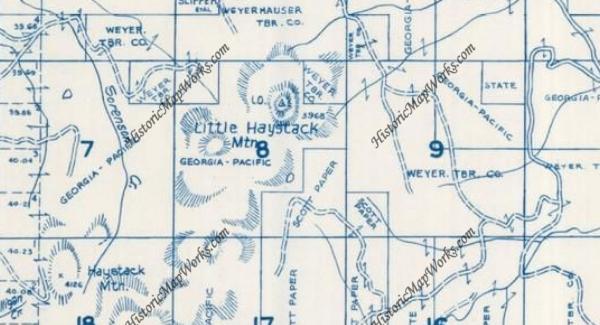 1972 Metsker Map with lookout showing - Georga Pacific timber company land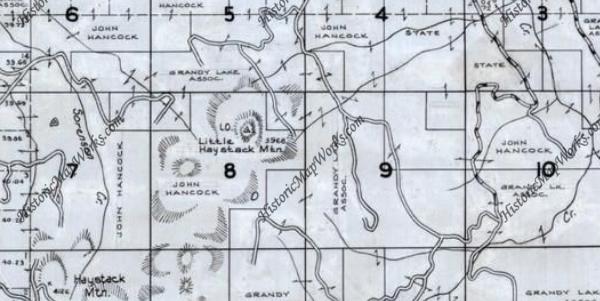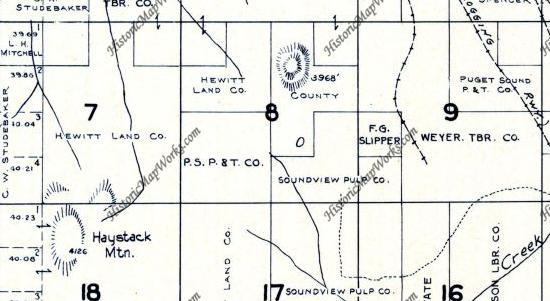 1996 Metsker Map with lookout still showing - Hancock Timber company land
1941 Metsker Map before AWS lookout - County Land