Bangor - AWS Observation Post
AWS in Washington
There is still a lot to learn about this station. Was this the location of the lookout that was used for fire? No, according to the Lookout Inventory and photo by Irene Potter. It was said to be about 2 miles away in Section 20 of Range 1E. The Bangor FIRE tower was built in 1953, a 90 foot wooden tower and house, removed in 1971. Given those dates, this AWS location was around 10 years earlier and was built as an Aircraft Warning Station. The station was marked in a document as not a lookout prior to AWS. The Tahuya Lookout firefinder map marked this location in 1943 on the Osborne Firefinder Map. This would give the appearance that fires just might have been reported from this location afterall. Documents have narrowed this station down to a 10 acre area (assuming the docs are correct). Visiting this area today would require access onto the Naval Base. You can freely drive within a half-mile of the site, to the town of Banger but you will not be at the actual location behind the fence. Much of the 10 acres is paved as a parking lot.
Location: NE NW NE S25 T26N R1W
Structure: 14 X 32 Cabin
Owner of Land at Time: Private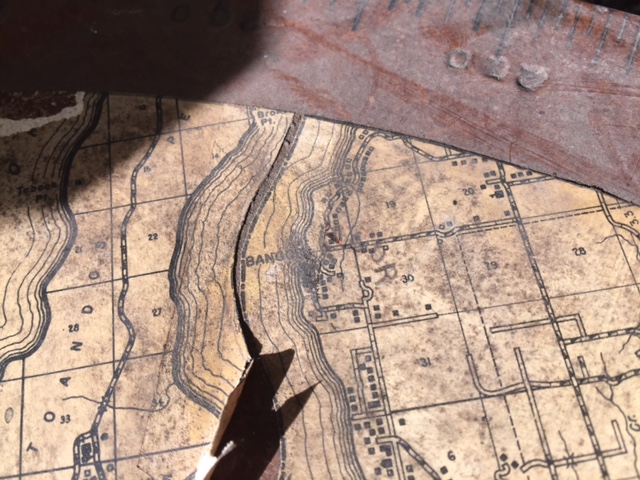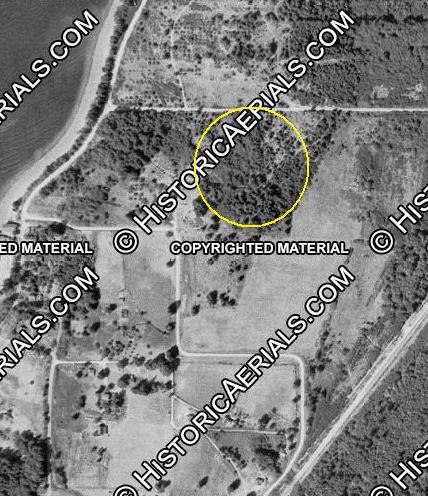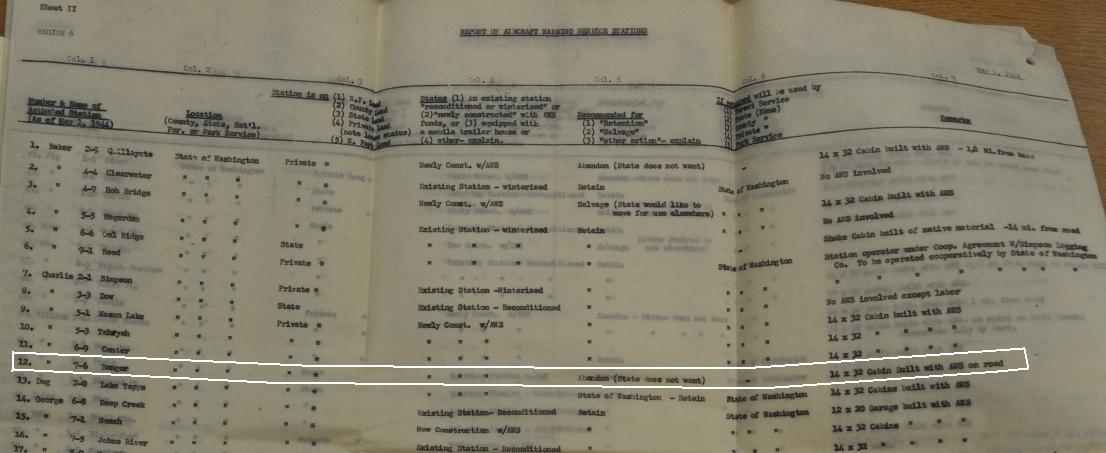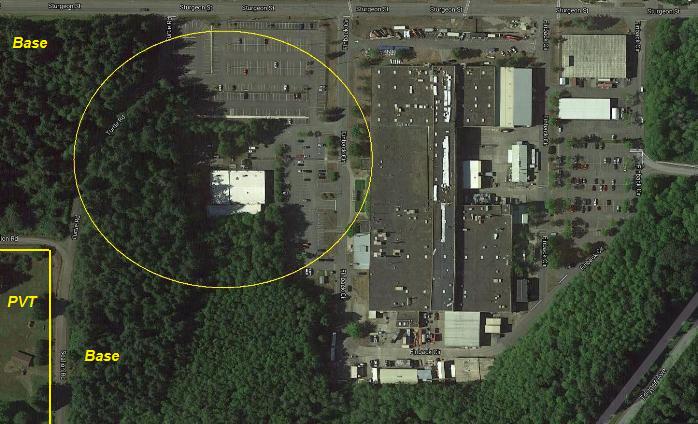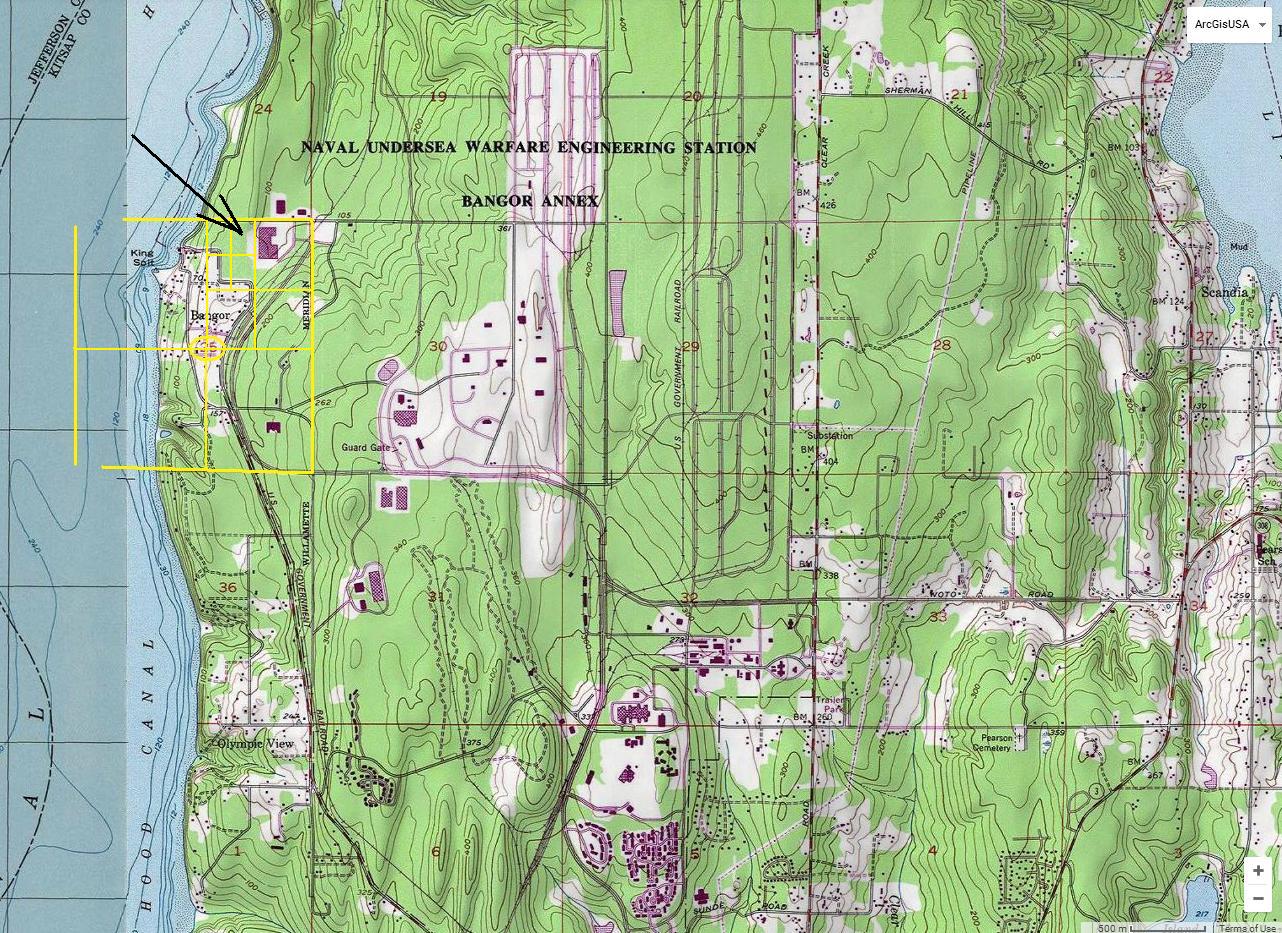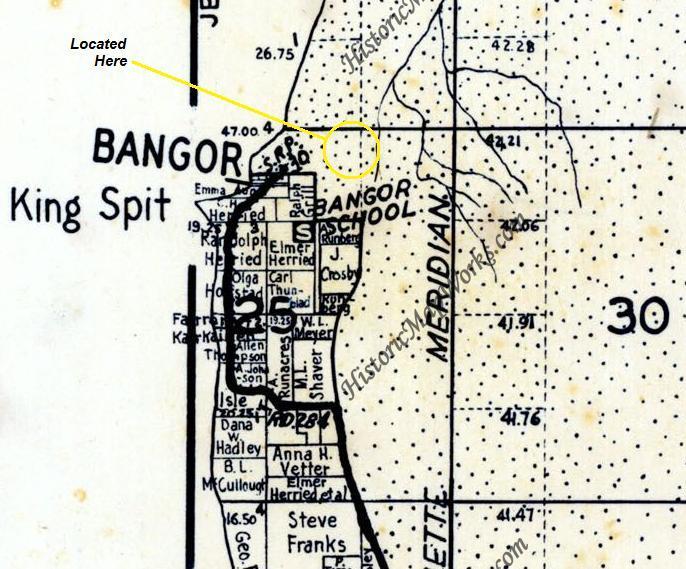 1951 aerial image
Below: Three documents showing information about Bangor A.W.S.
Tahuya Firefinder Map showing Bangor (last three letters visible)
Bangor location today
1940 Metsker map showing ownership in the area just before the war
Bangor A.W.S. Location on topo map