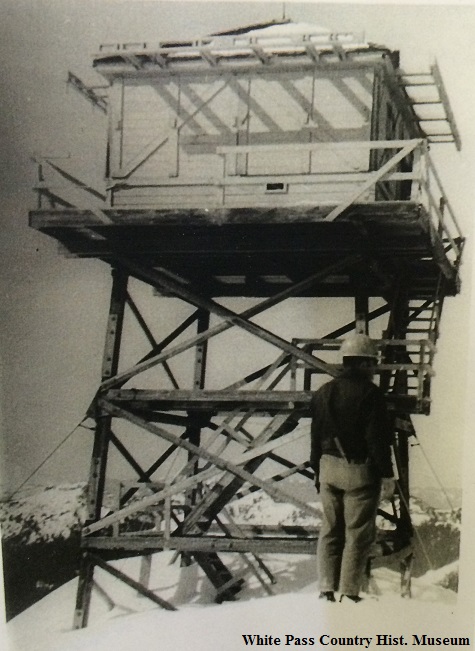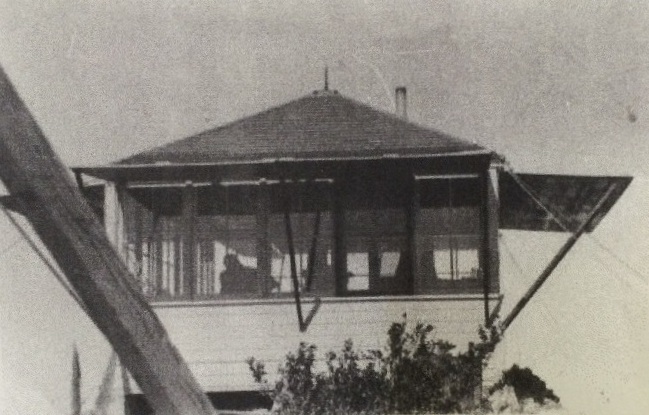 South Point Lookout
South Point Lookout could be considered a perfect hiking trail for many. The trail climbs at a nice grade from valley bottom to the summit. Much of the route follows an old jeep trail that was probably used to get lookout materials closer to the summit. The forest suffered a massive fire at some point but has recovered well. The trail during warm summer days makes for a nice shady forested walk, especially in mornings when the sun will be hiding on the other side of the mountain. The lookout area on top is still utilized by a small communication tower, serviced by helicopter. The old lookout must have been important to warrant such a nice jeep trail. The lookout started in the 1930's and lasted to 1972. With 1,960 feet of prominence, South Point Lookout just misses the Top Washington Prominence List. This is one of the best hiking summits I've been that I've seen little written about in books or online.
WillhiteWeb.com
Access:
At 4 miles southwest of Packwood off Highway 12 is the signed Forest Road 20. Follow FR 20 for 4.8 miles to the somewhat hidden but signed trailhead on the left. A few places to park are along the road opposite of the trailhead.

Route:
Just hike the trail to the summit, there are no other trails or anything to lead you astray. At the start, the Forest Service has thinned the forest trying to fast track old-growth conditions. When the old jeep trail ends, a small section of trail may be brushy and sloping downhill unless maintenance is done. Soon the trail enters an upper Silver-fir forest and is quite enjoyable. The final 300 feet is on the north side and can hold snow into July. If so, scramble through the small trees for safety and reach the very large summit area. Be sure to check out the toilet area, just feet from the highest point and highest benchmarker.
Distance: 3.5 miles
Elevation Gain: 2,900 feet
Summit Elevation: 5,980 feet
Access: Good Gravel
South Point Lookout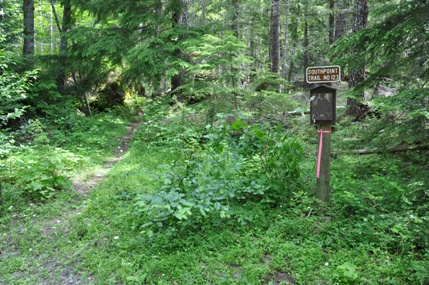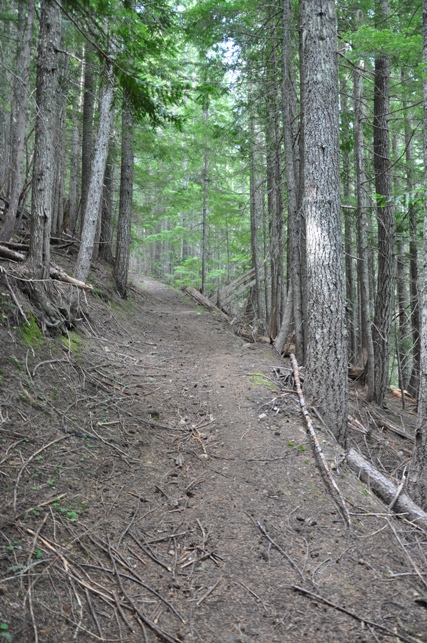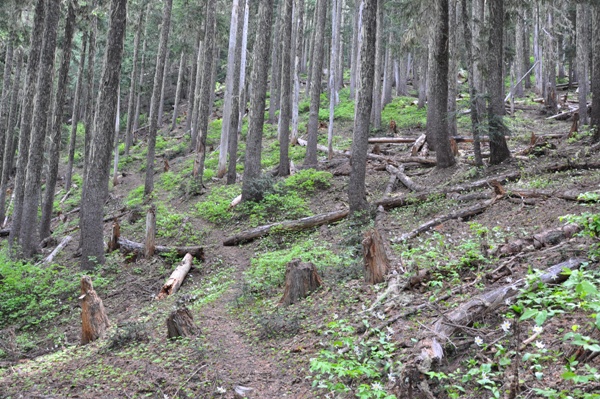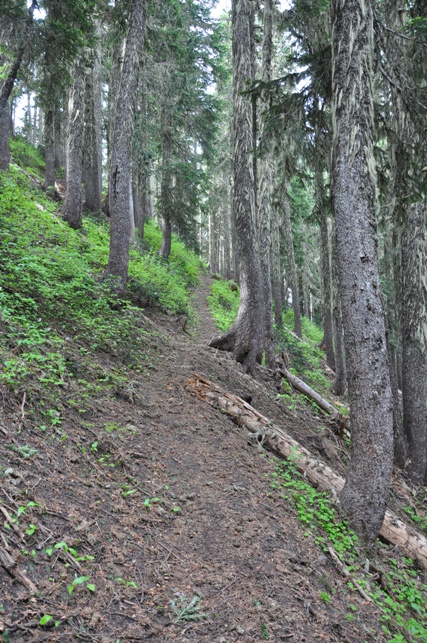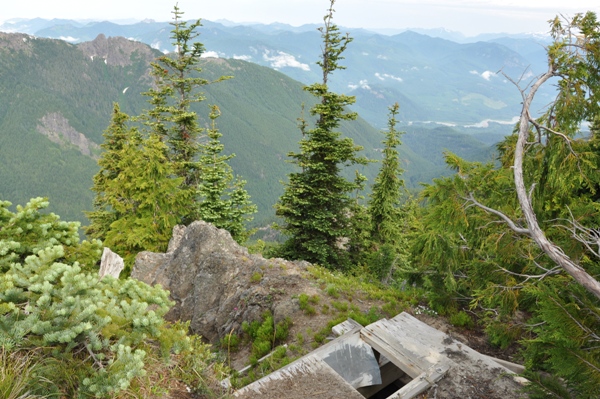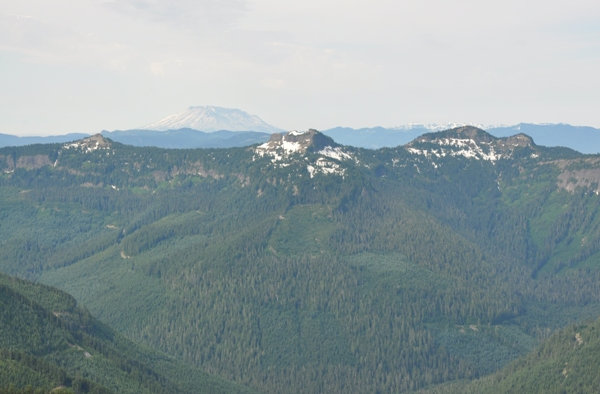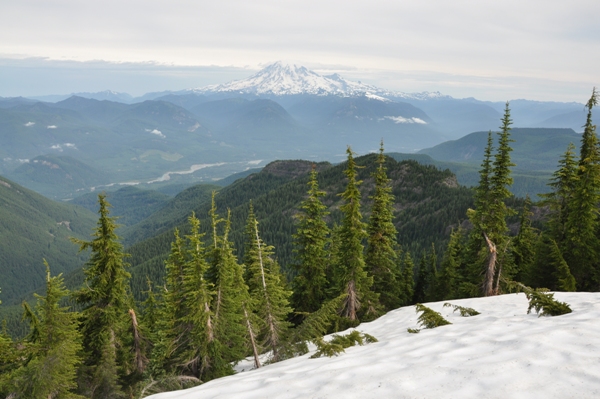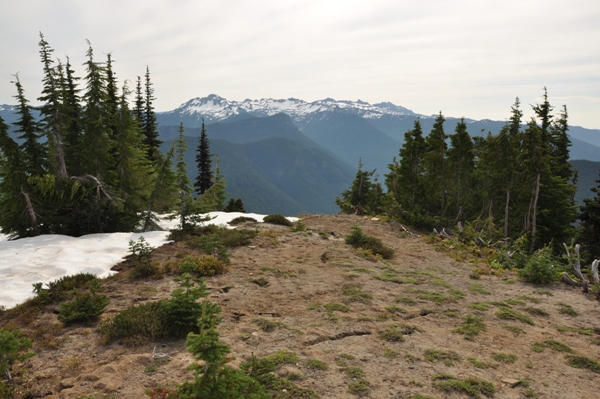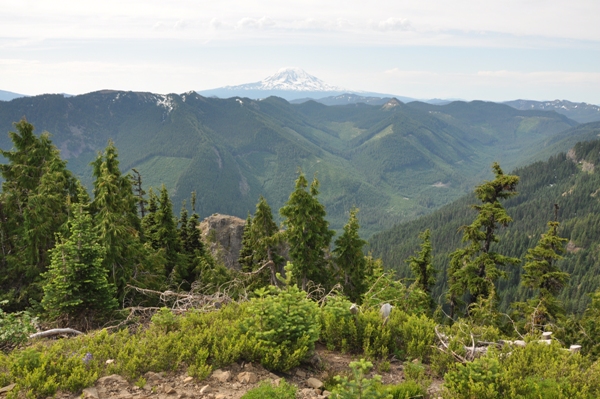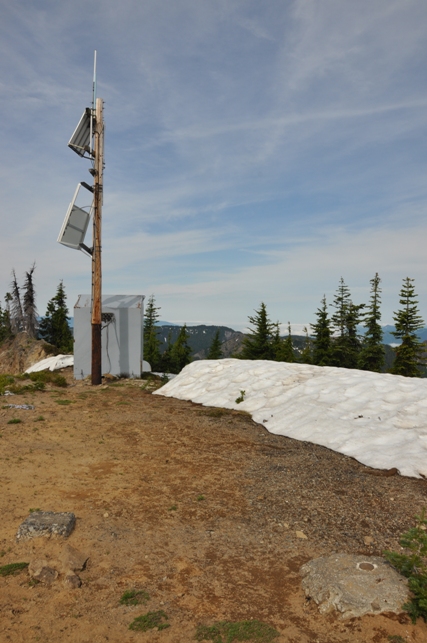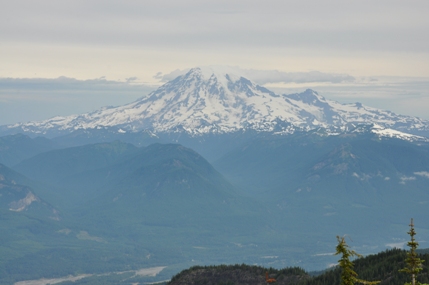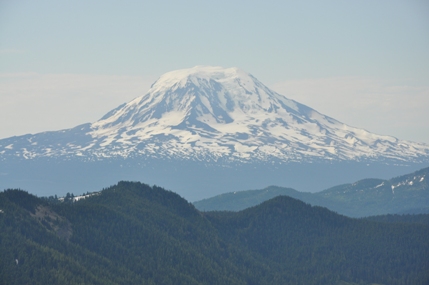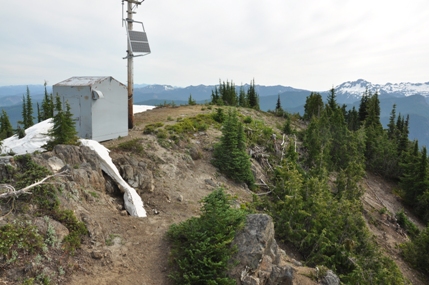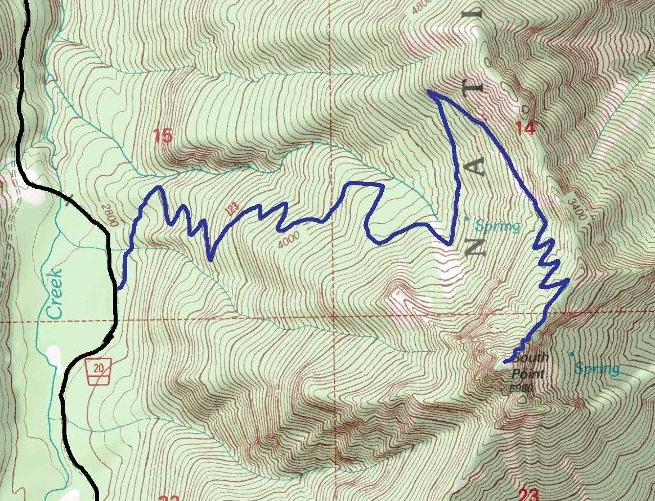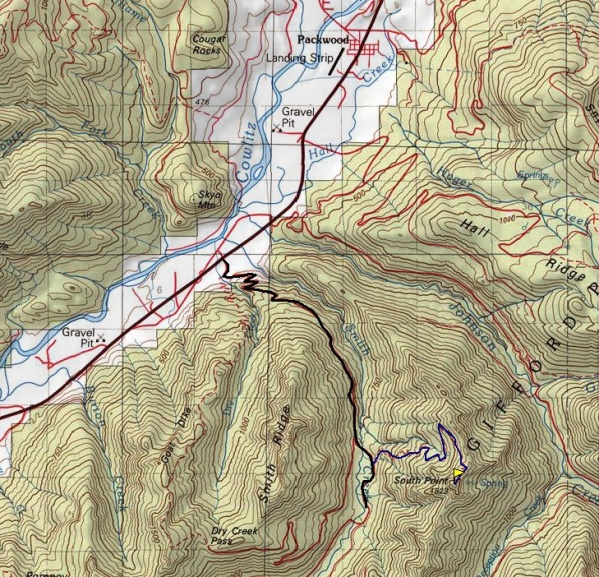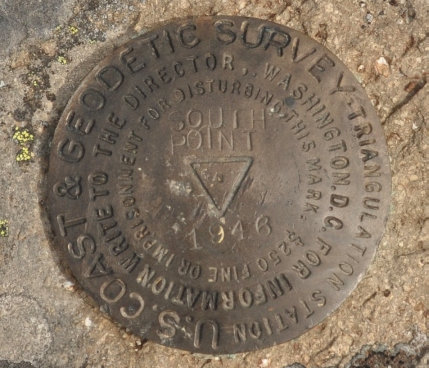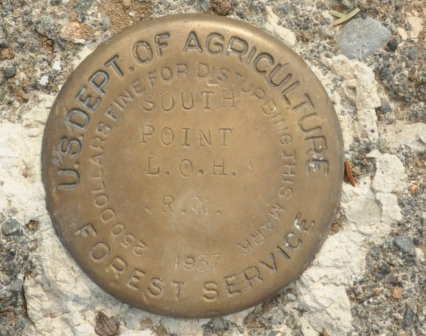 Southpoint Trailhead #123
Old jeep road
Upper trail section
On the trail nearing the ridge
Goat Rocks
Mount Rainier
Small tower on the summit
Mount Adams
Standing on the highest point and benchmark with the toilet just below.....but what a view
Mount Rainier
Mount Adams
with Mount St. Helens in the far distance
Looking at the summit area from the highest point
Above: 1937 Benchmark Below: 1946 Benchark
Lookout History:
This was a camp in 1930. In 1933, a 5 foot wooden L-4 tower was built. A USGS party in 1947 described it as a low, one story building. In 1952, a 41 foot treated timber L-4 tower was built. It was destroyed in 1972.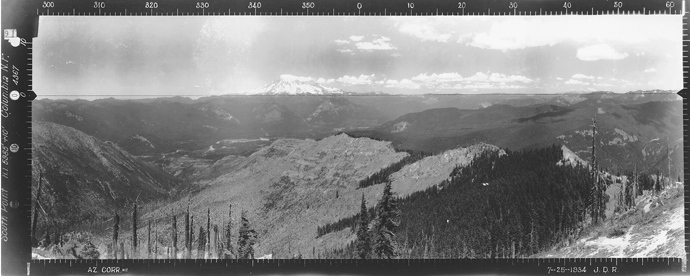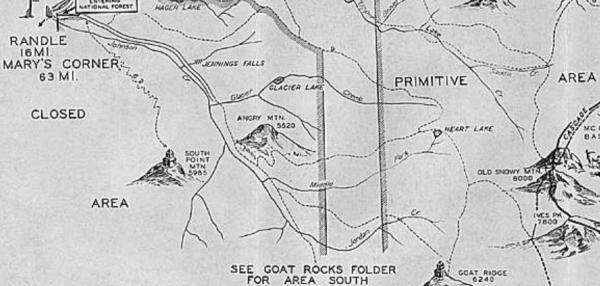 1936 Recreation Map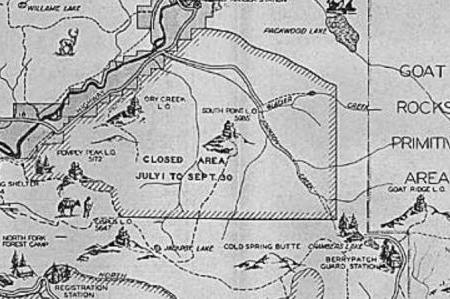 1937 Recreation Map showing different trail than the 1936 rec. map
Southpoint Lookout - Image from White Pass County History Museum
Looking North 7-25-1934
Looking Southwest 7-25-1934
Looking Southeast 7-25-1934