From Stevens Pass on Highway 2, go east around 9 miles keeping an eye out for some big power lines that cross over the road. Turn left on a signed road for the Rock Mountain Trail. Shortly up the road is the trailhead.
Rock Mountain
Distance: 4.5 miles
Elevation Gain: 4,250 feet
Summit Elevation: 6,854 feet
Access: Paved
WillhiteWeb.com
Route:
A great hike with easy access, Rock Mountain will not disappoint hikers in the summer or snowshoers in the winter. With it's location far enough over the Cascade crest, the weather just might be a bit improved as well. Two different trails go to the summit so there is nothing to hold anyone back from attempting this one.
Although there is another route with less gain (Snowy Creek Trailhead), the access right off Hwy 2 made this a desirable winter destination for us. In summer, the trail starts as an old road before becoming a trail near some power lines. Then the trail does nearly 100 switchbacks on fairly open south facing slopes. Could be awful in the summer heat but comfortable in winter. The trail does reach the ridge above Rock Lake offering a scenic camping spot as shown in the pictures. Word has it the flowers on this south facing trail are excellent. The trail up from the lake is straight forward.
Access: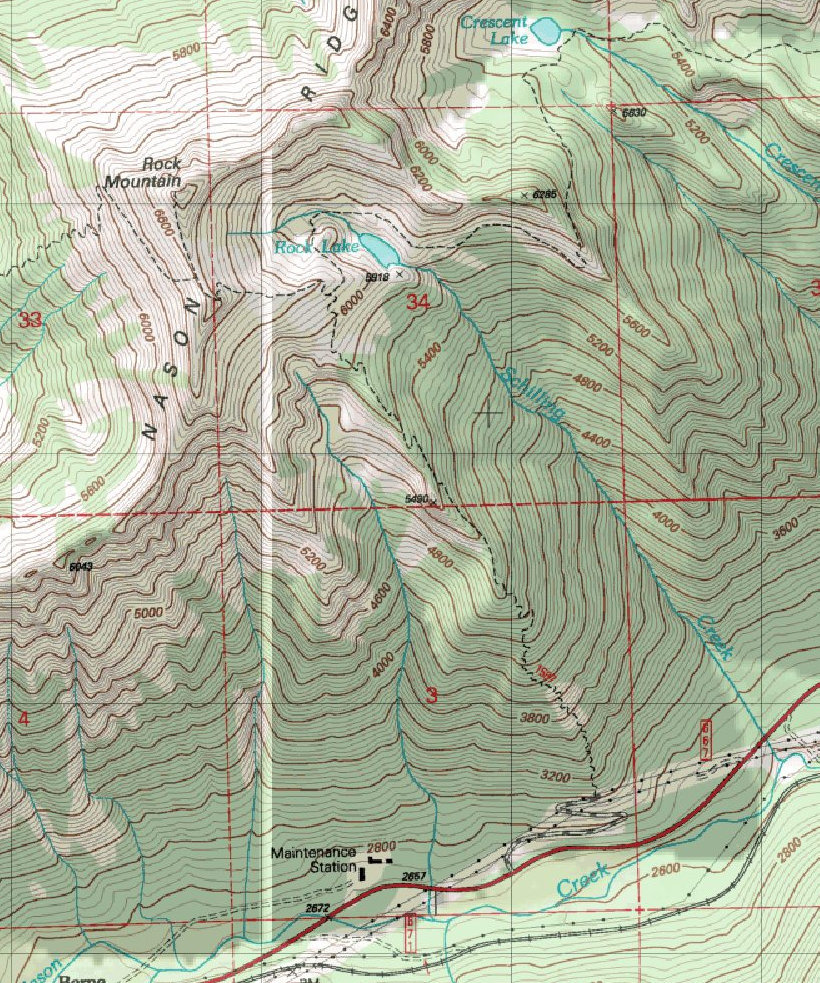 The way to Wenatchee
The false summit of Rock Mountain from the trail
Camp, looking south to the Chiwaukum Mountains
Camp above Rock Lake
Gaining the ridgeline
On the summit ridge
On the summit ridge
Looking east to Mount Howard and Mastiff
Chiwaukum Mountains
Sunrise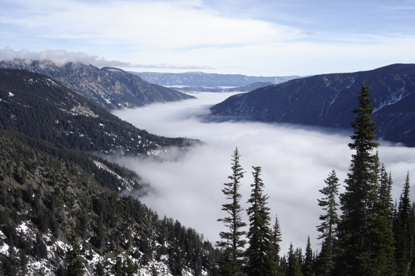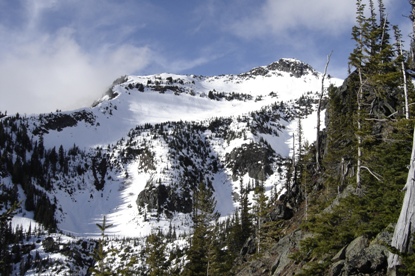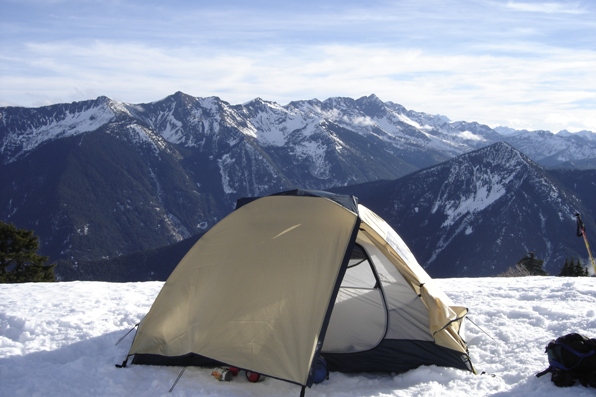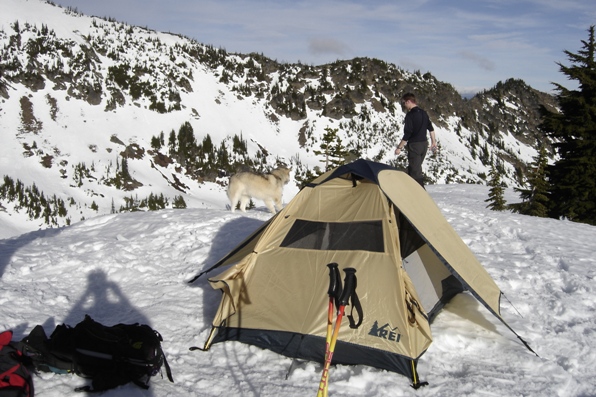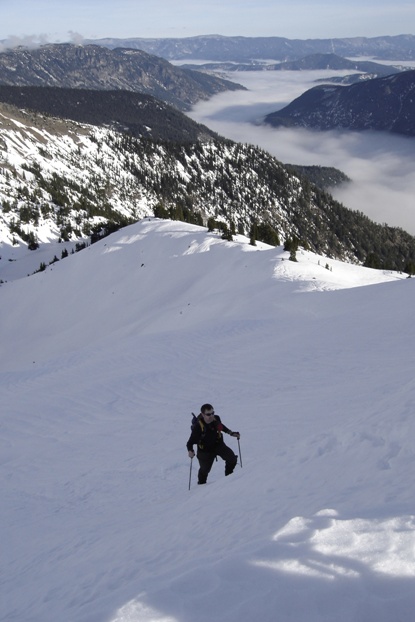 Gaining the ridgeline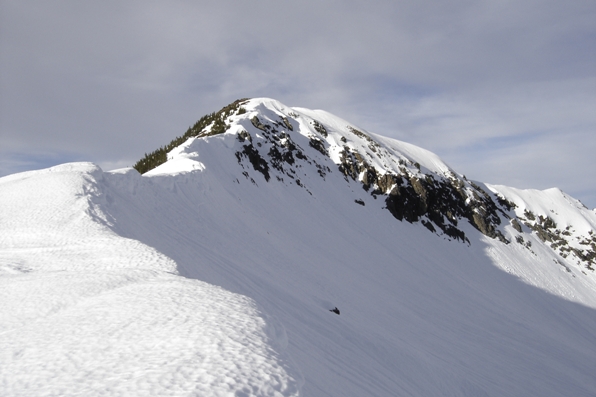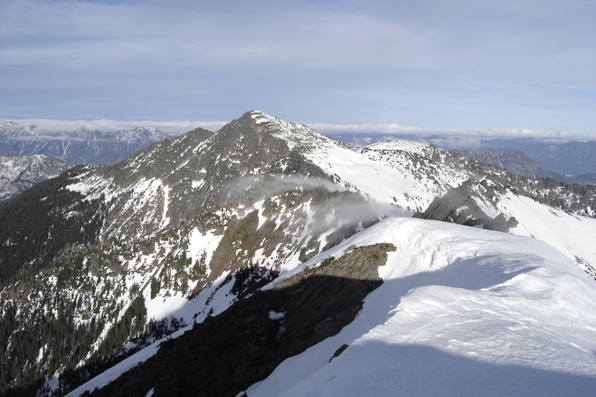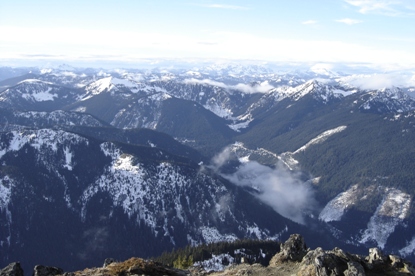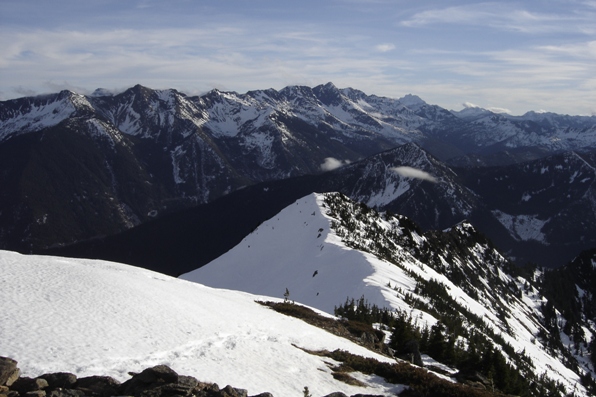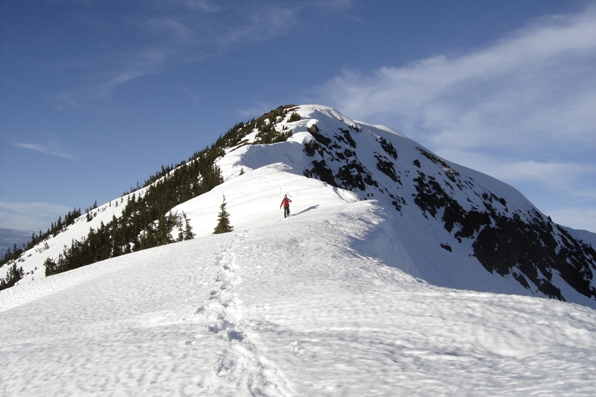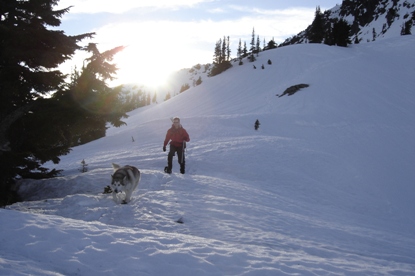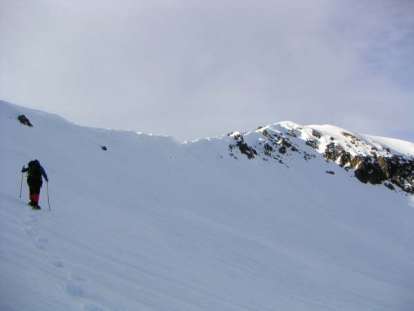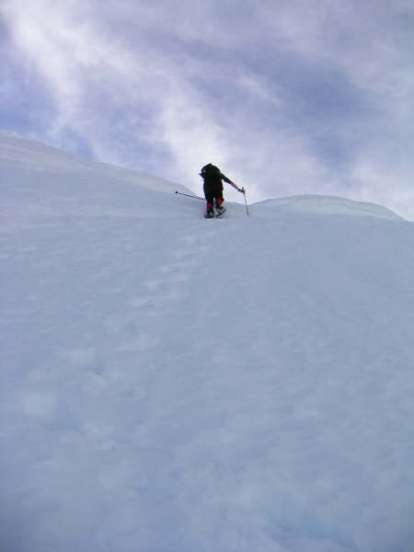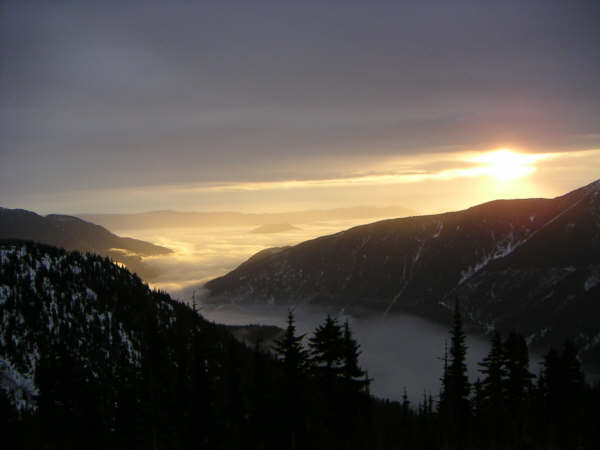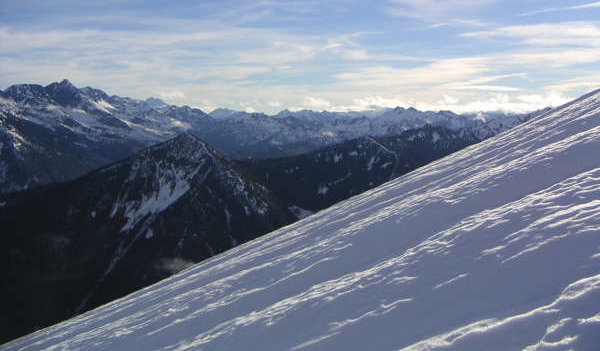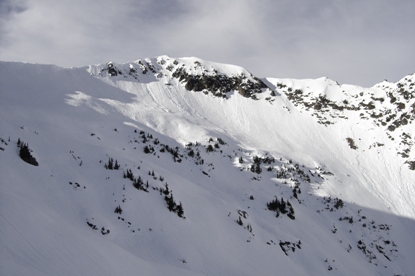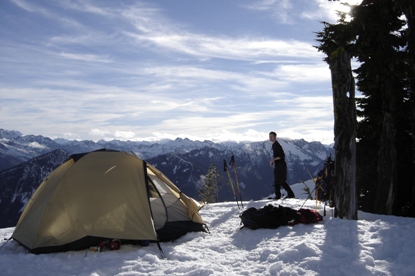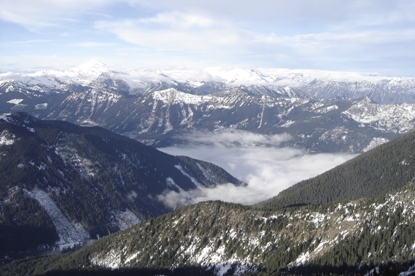 Lookout History:
There was an L-4 cab, built in 1933, destroyed in 1973.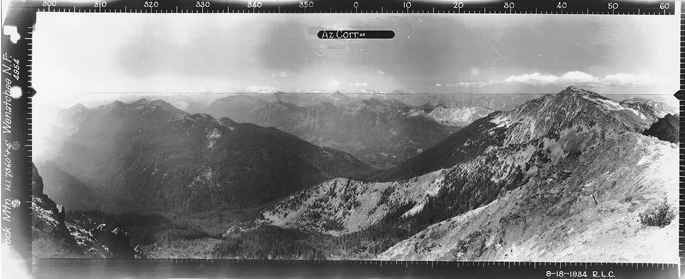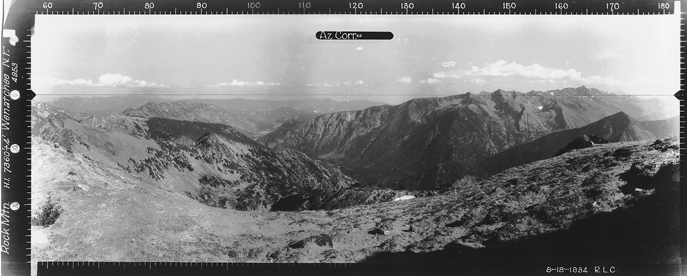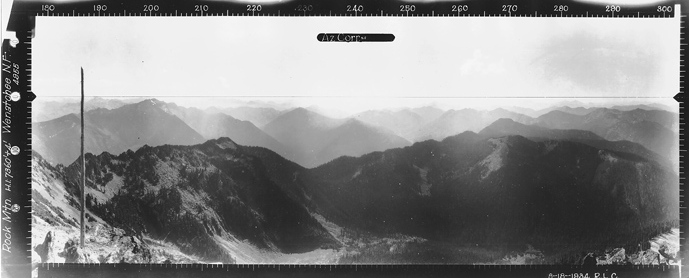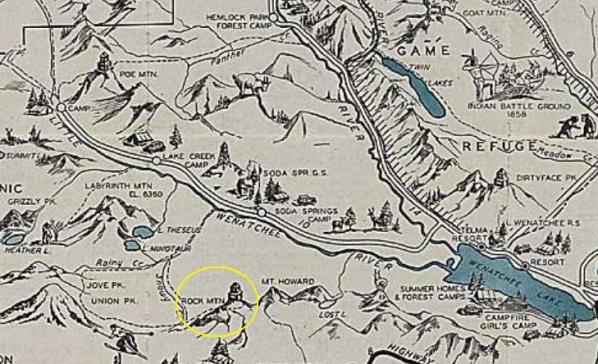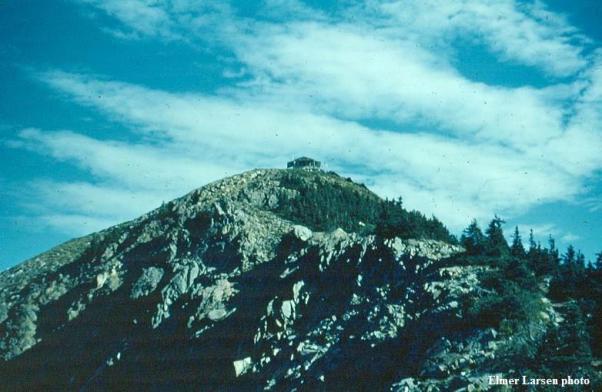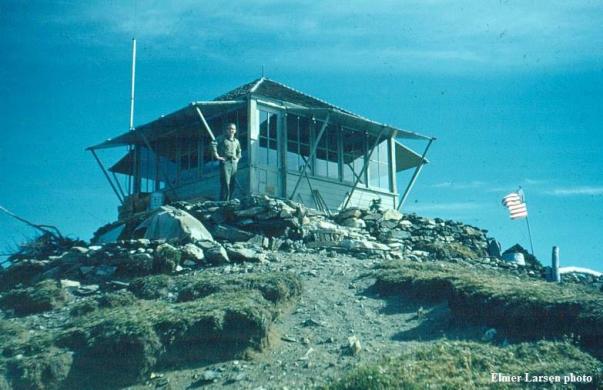 Rock Mountain Lookout 1961
Rock Mountain Lookout 1961
Rock Mountain North View 8-18-1934
Rock Mountain Southeast View 8-18-1934
Rock Mountain Southwest View 8-18-1934
LEFT:
1936 Recreation Map

LOOKOUTS SHOWN:
Rock Mountain
Soda Springs
Poe Mountain
Dirtyface Peak