Purcell Mountain - Trails End
Deep in logging country near Randle is a former lookout site on a summit with over 2,200 feet of prominence. Although a trail goes to the summit, it is not maintained and doesn't offer much for views. Another approach in summer is possible that has better views and is much shorter. The lookout is reported to be built in 1937, abandoned in 1950 and destroyed in the 1960's. Parts of the original access trail is still hikeable, which starts at highway 12 near the start of the Davis Creek Road turn-off. The lookout was at "Trails End" and had that name.
WillhiteWeb.com
Access:
From Randle, follow Highway 12 east to the Davis Creek Road. Take it left and follow pavement to the gravel portion of the Davis Creek Road (about one mile). The gravel Davis Creek Road is a good gravel road that climbs deep into the Gifford Pinchot National Forest. The map below shows two options, one is the old trail, the other is a scramble route that has a bit of off trail but is much shorter. To reach the scramble route, follow the Davis Creek Road for 9.6 miles to a sharp left turn. Then continue on a narrow road that is subject to rockslides. At the west ridge of Purcell around 4,480 the road is blocked.
NW Route:
An overgrowing trail follows the old roadway along the west slopes of Purcell Mountain. At a point on the south side where the topo shows an open slope, find a view up the mountain in a drainage. It is brushy for only a minute then it is a class 2 scramble up an interesting washout area. At around 4,900 feet, cut up to the ridge on the right and find the faint old trail. Follow the trail to the summit through meadows and alpine forest.
Distance: 1.5 miles
Elevation Gain: 1,000 feet
Summit Elevation: 5,422 feet
Access: Good Gravel Roads, last mile bumpy
Waterfalls:
The Davis Creek Road holds a few waterfalls just off the road. The first is when the road crosses Davis Creek Canyon on a very high bridge. Get out and look down. The river comes out of a cave like canyon that is very intriguing. Further up the road, at a creek crossing with a huge boulder on the side of the road is a waterfall in a bowl. Finally, at the trailhead for the old trail, a creek slides down the rocks, but scrambling up the slide area will reveal a waterfall further up.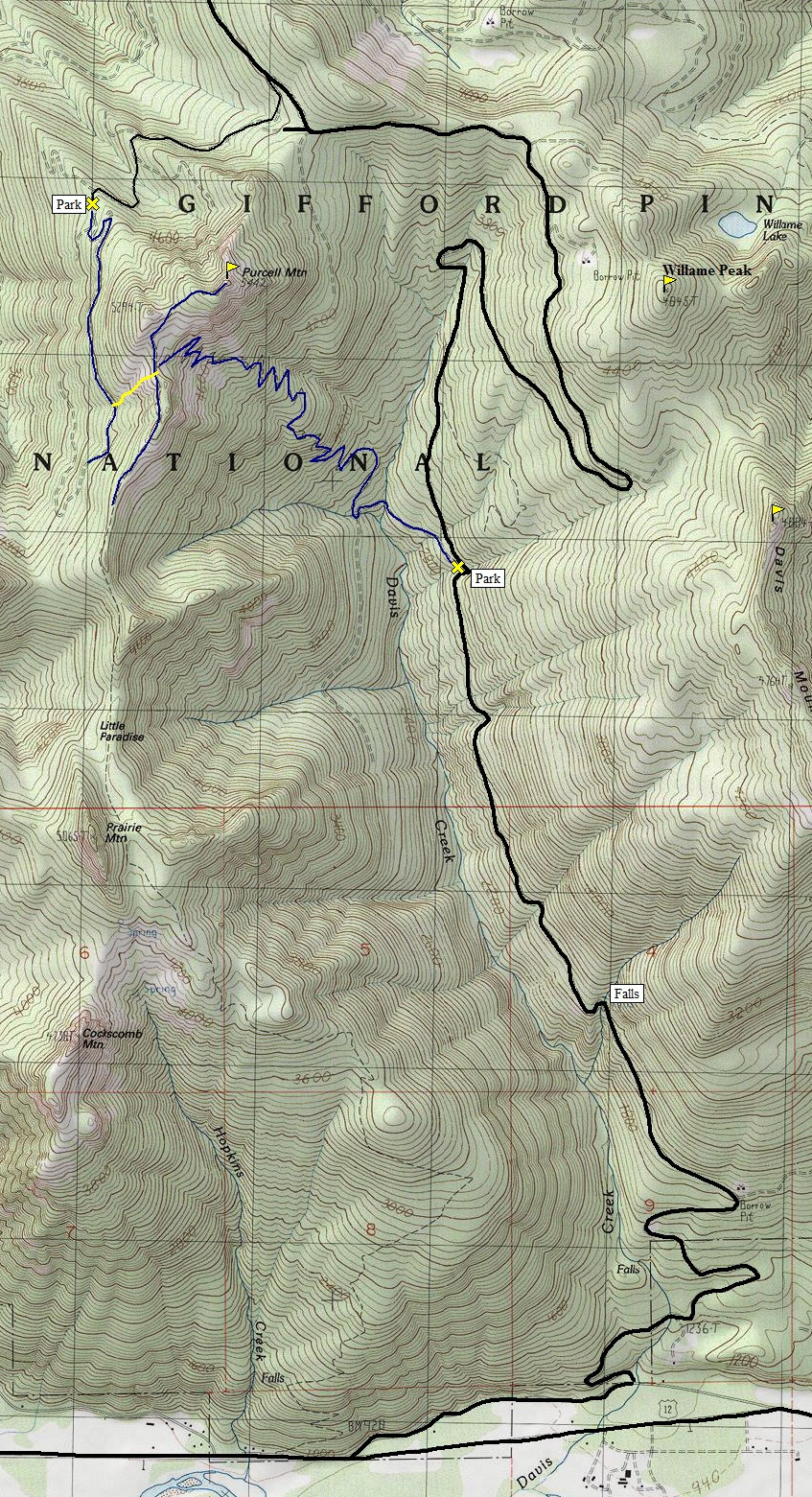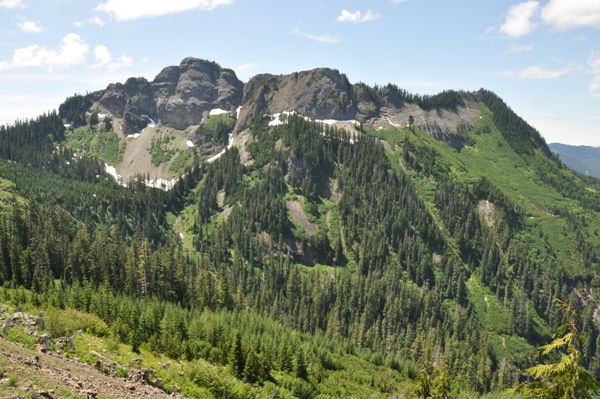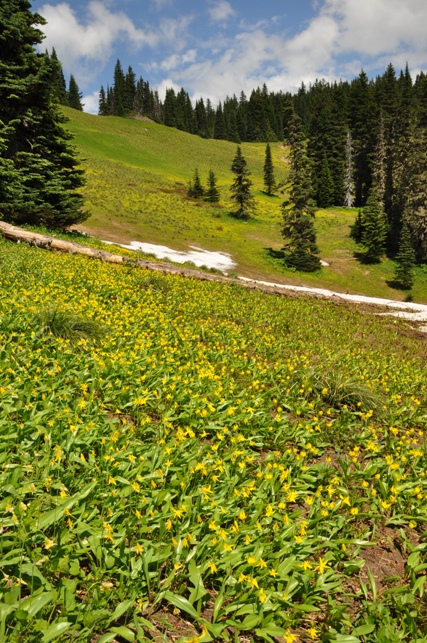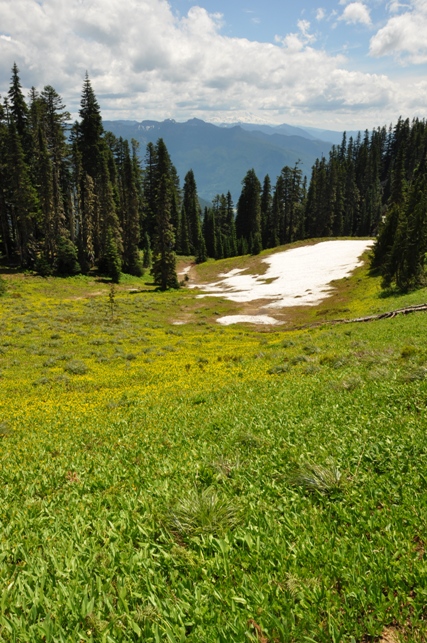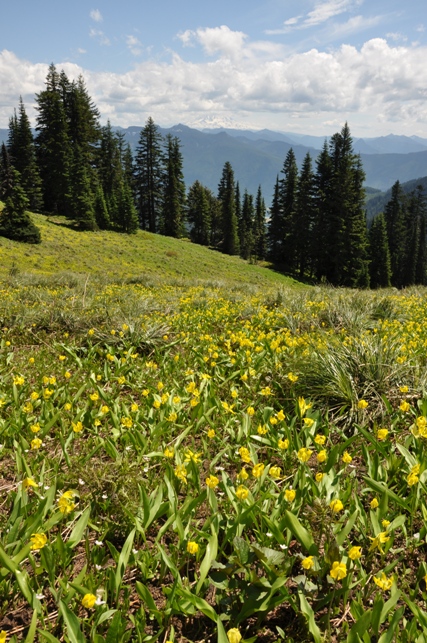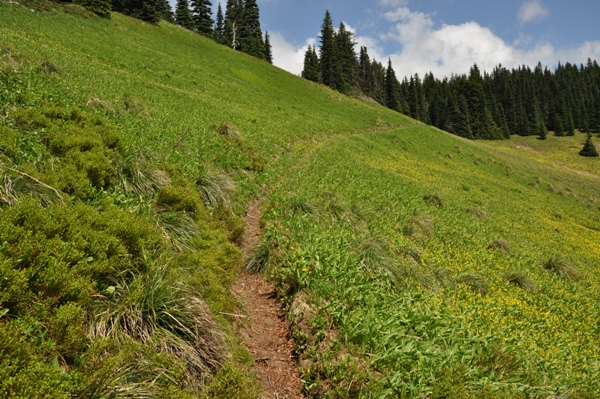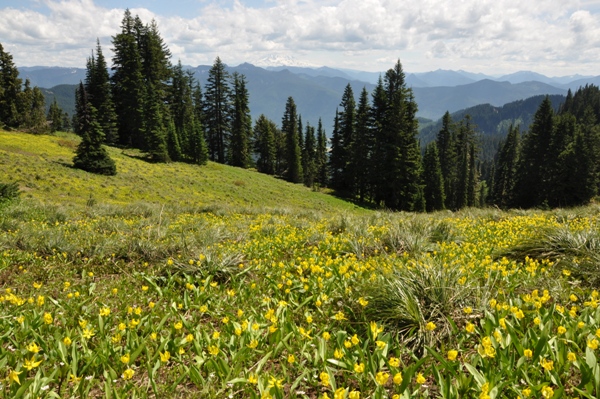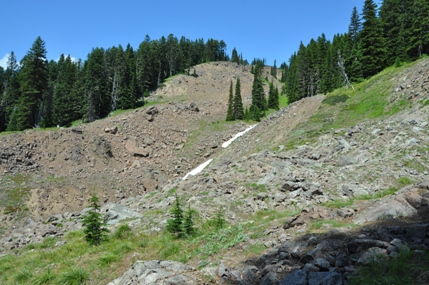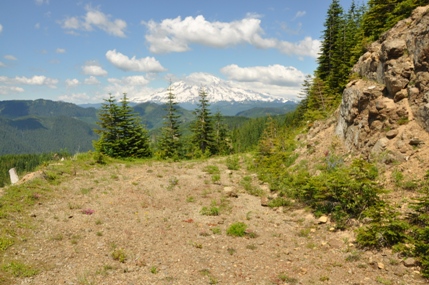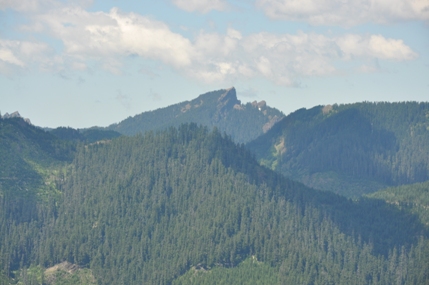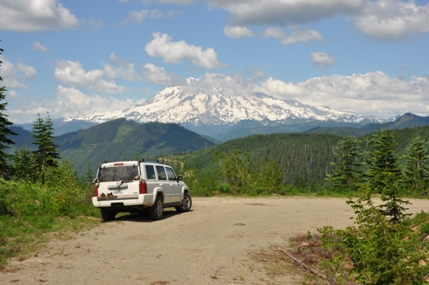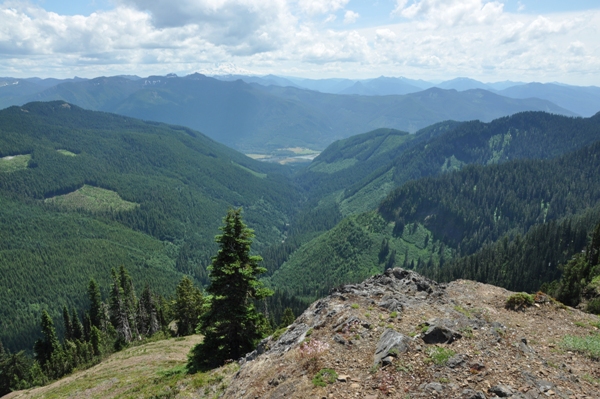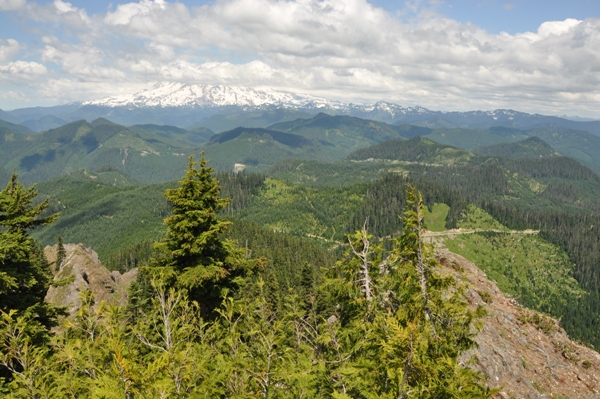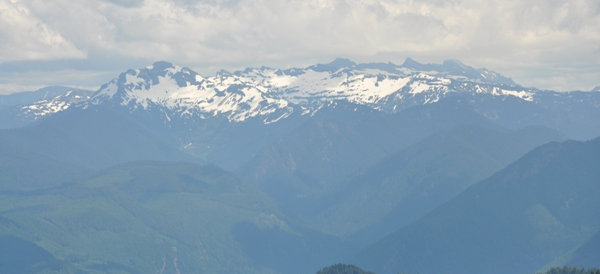 Purcell Mountain from the Davis Creek Road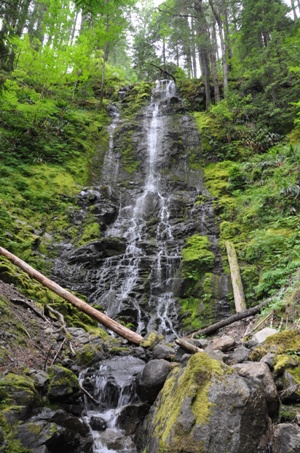 Davis Falls
Goat Rocks
Mount Rainier
Cowlitz Valley
Looking southeast
Route to the summit
Whalehead Ridge
Highrock Lookout
Scramble route uses the right side of this draw
Parking area for the west side route
Views from the old road you walk
Lookout History:
The lookout was built in 1933. It was a ground cab that was abandoned in the 1950s and removed in the 1960s. In 1946 the USGS placed a benchmark stamped Purcell Mtn. 1946 in the bedrock 8 feet southeast of the southeast corner of the lookout house. Directly under the lookout house was a benchmark stamped Purcell Mtn. L.O. 1937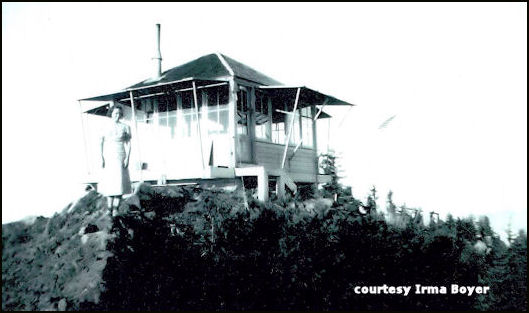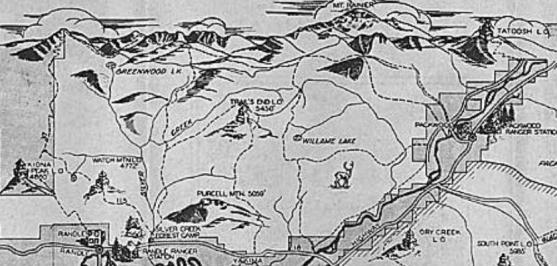 Purcell in 1938
1937 Rec. map
Southwest 1934
North 1934
Southeast 1934