Mount St. Helens
Distance: 4.5 miles
Elevation Gain: 4,600 feet
Summit Elevation: 8,365 feet
Access rating: Level 1
The most well known mountain in Washington to people around the world is Mount St. Helens. It is a fine climbing objective, even without the extra 1,300 feet missing from the summit. The climb now offers something even more exciting than just a highpoint, the amazing view down into an active crater. There is a mountain inside building higher and higher! There is no glacier climbing here, the south side is a big dirty rocky hillside. All it takes to reach the summit is some real determination to slog up. Going in winter or spring will dramatically change the conditions from a sandy trail to a nice snow climb. The south route is the only option for Mount St. Helens, other areas including the crater are restricted.
On I-5 at Woodland, take the exit for State Highway 503. Drive past Lake Merwin and Yale Lake. Then, just after the Swift Reservoir viewpoint, turn left on forest road 83. Follow looking for a right turn onto forest road 830. Follow the signs to Climber's Bivouac. Road access often changes, see the link below in the permit section.
The first 2 miles of the trail are a hike through forests. Then the trail follows the rocky ridge and is marked by large wooden posts almost to the summit. After the last post, just follow the ridge to the summit. In the summer, it's a dusty climb where you often take two steps and slide back a bit on each one.

In the winter, the route starts from the Marble Mountain Snow Park (shown on map below) and requires a bit more elevation gain and distance. Often snowmobile tracks lead all the way to the summit area and can be walked to save energy. In any case, you'll want crampons and an ice axe for guaranteed success giving the possible conditions you may encounter above tree line.
Route:
Access:
www.WillhiteWeb.com: Hiking, Climbing and Travel
You will need a climbing permit to climb Mount St. Helens. Starting May 15 a climbing quota is in effect with 100 climbers per day. November 1 thru March 31 permits are self issue and free of charge. You can pick them up outside the Lone Fir Resort. Permits are available 24 hours a day. April 1 thru October 31- Permits are sold online, in-advance, on a first-come, first-served basis through the Mount St. Helens Institute. Climbing Permits are required above 4800 foot elevation on the volcano year round. In winter, you will need a Sno-Park permit to park in the Marble Mountain Sno-Park. Restrictions are often changing including volcanic activity, check the forest service webpage.
Permits: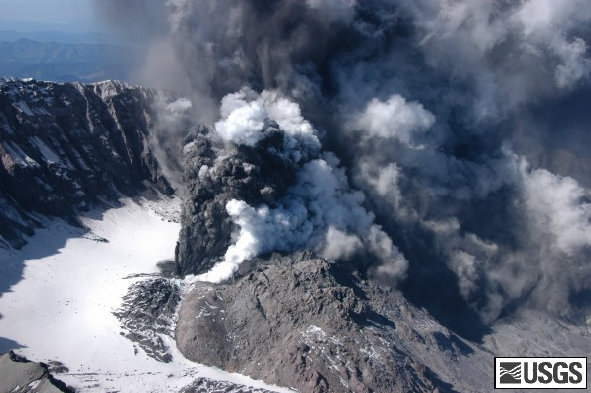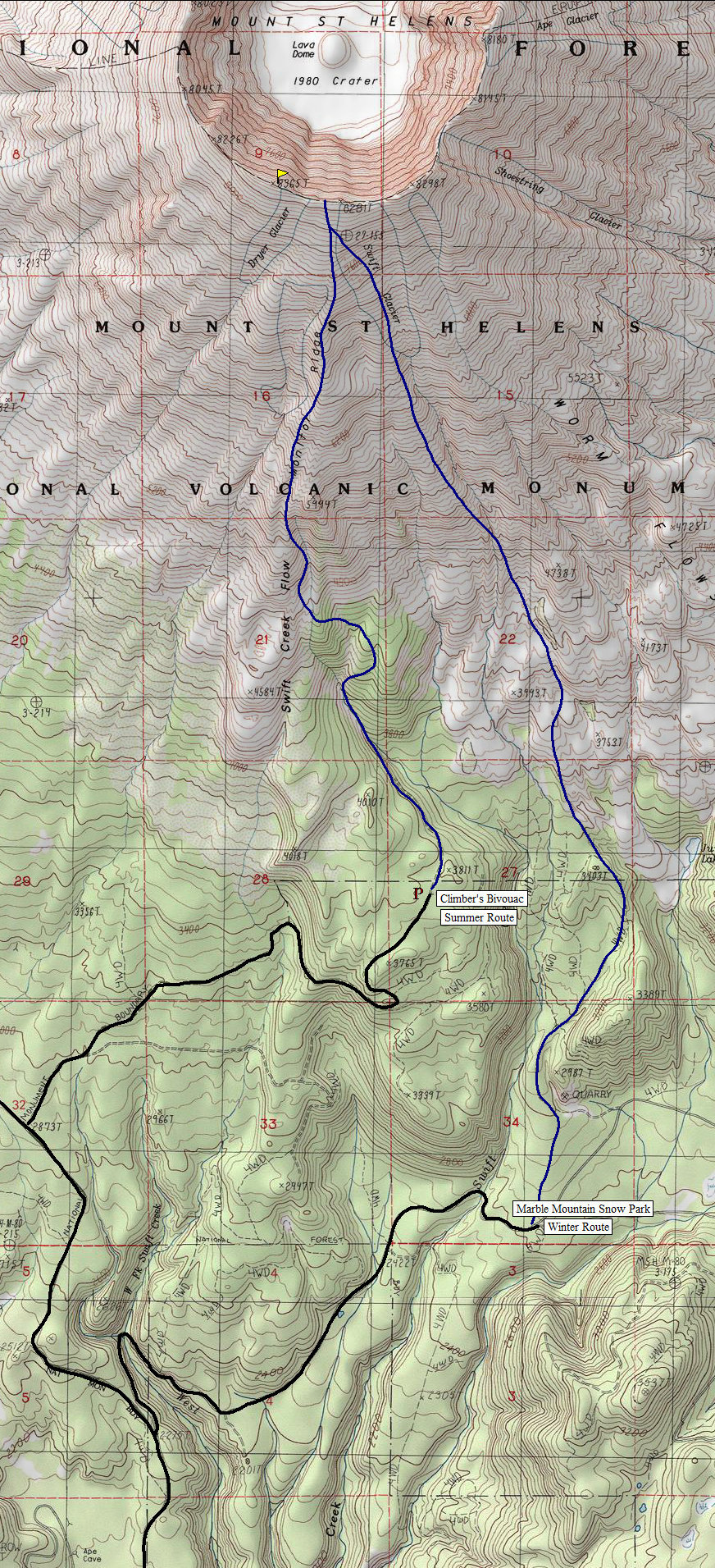 I think that is Goat Mountain to the west, a county highpoint
A USGS photo showing how the mountain is still quite active
Looking north to Spirit Lake and Mt. Rainier
Standing on the summit in the late 80's
Looking south to Mt. Hood
On the summit with my scout troop
Crater rim with Mt. Adams in the distance
The crater rim
Camping in the winter just above treeline
View of St. Helens from Johnson Ridge Visitors Center
St. Helens from Windy Ridge viewpoint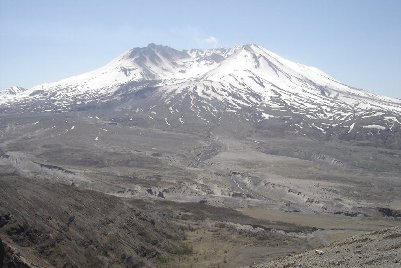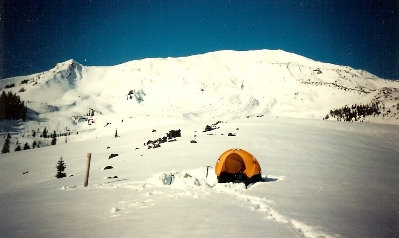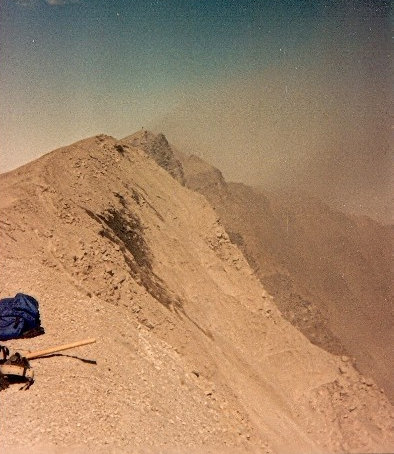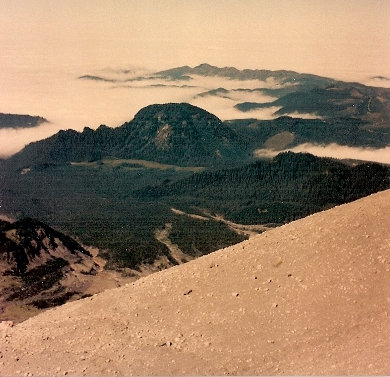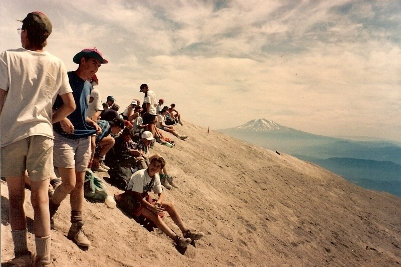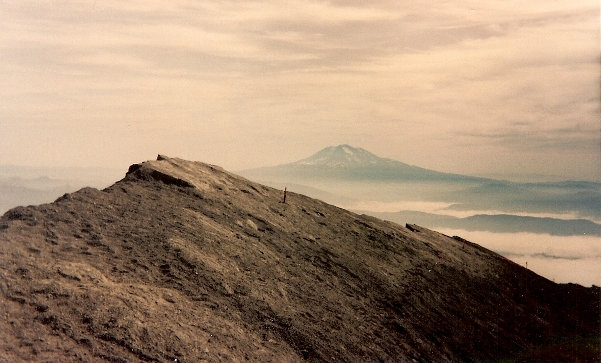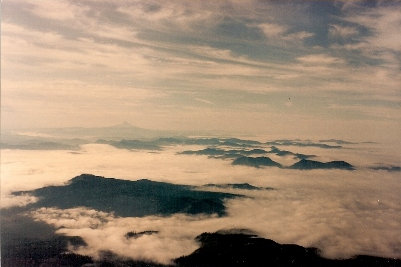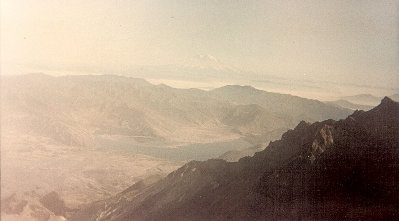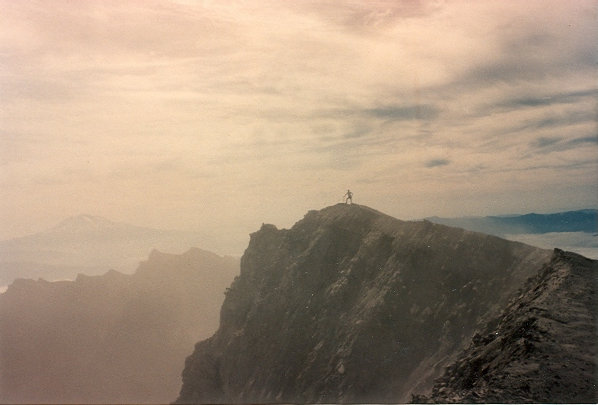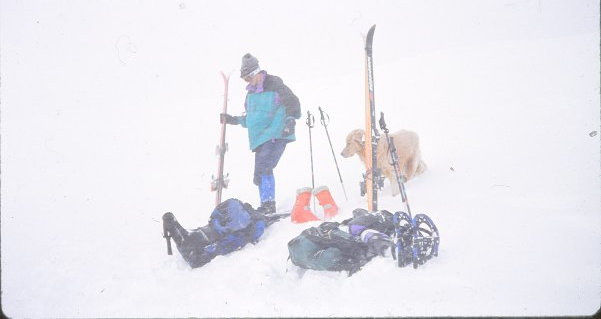 On the summit in winter with nothing to see
In winter or spring, St. Helens makes for a good ski trip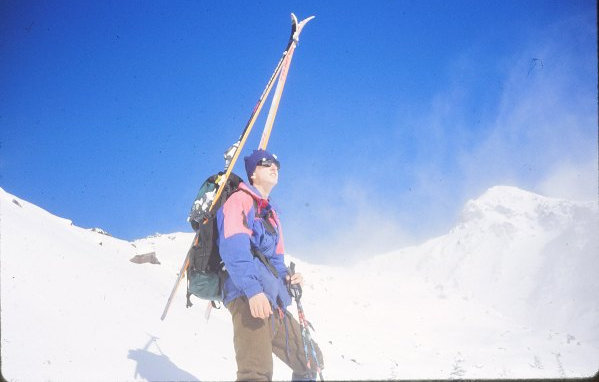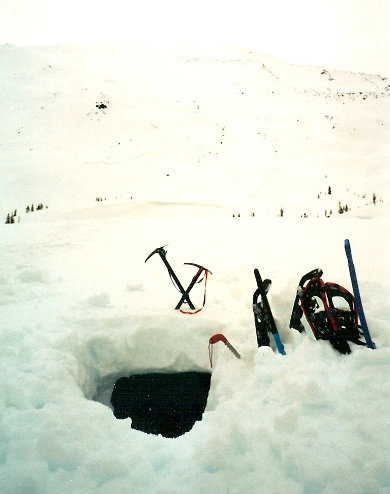 Snowcave camping above treeline on Helens