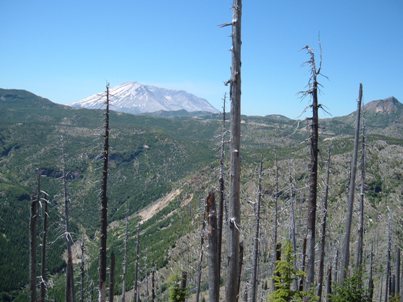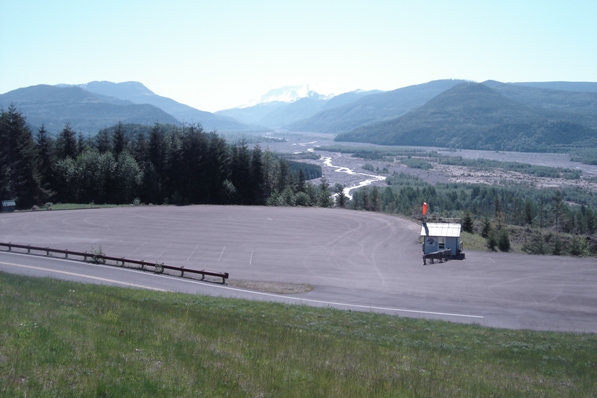 Only go here if you are local or have already been to Johnston Ridge and Windy Ridge and want to experience the rest of the mountain. There are a few interesting trails, including Ape Cave, a 1.5 mile old lava tube you can hike through. All the climbing routes leave from this side as well. A limited permit system is in place, research how to get one before heading up.
I still remember waking up to ash on the car, I even saw one of the early eruptions in progress. The mountain instantly became one of the most well known mountains in the world. After the eruption, it was a dead zone, you didn't go there, you couldn't go there. Now, it's a major tourist attraction. People come from around the world to see the mountains power which released energy equivalent to 350 megatons of TNT.. or 27,000 Atomic bombings. Because the mountain is a natural science project, much of the area is still restricted and no roads easily circle the mountain. This makes it difficult to see all sides of the mountain in one day. Pick an area that looks like your interest. Here are your choices.
This is the most touristy of the access points. It is also the most accessible, as it branches right off of I-5. This is also the newest of the access points, the road goes right into the heart of the devastation zone, so you can look right into the open crater. There is a wide-screen theater presentation and interpretive displays, as well as hiking trails around the area.
Mount St. Helens National Volcanic Monument
Washington Sights

Johnston Ridge Observatory
The east side of Mount St. Helens is usually open by the first weekend in July. More effort is required to reach this side but it offers the best glimpse at how beautiful the forests and mountains were before the blast. Forest Road 99 goes up to Windy Ridge and Spirit Lake viewpoints, both are fantastic. Other viewpoints, exhibits and visitor information exists in the area.
South Side hiking routes and Ape Caves.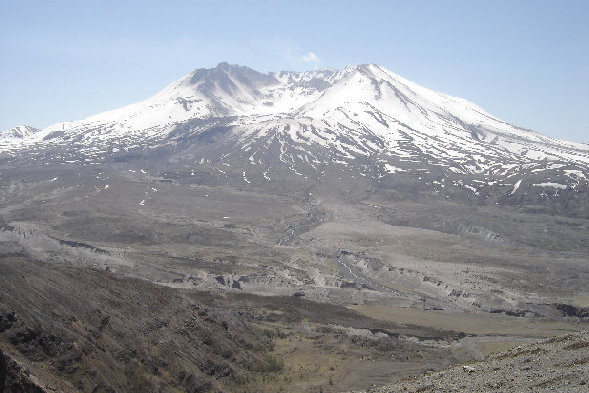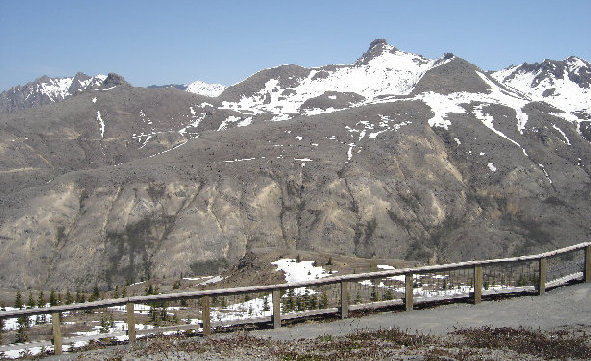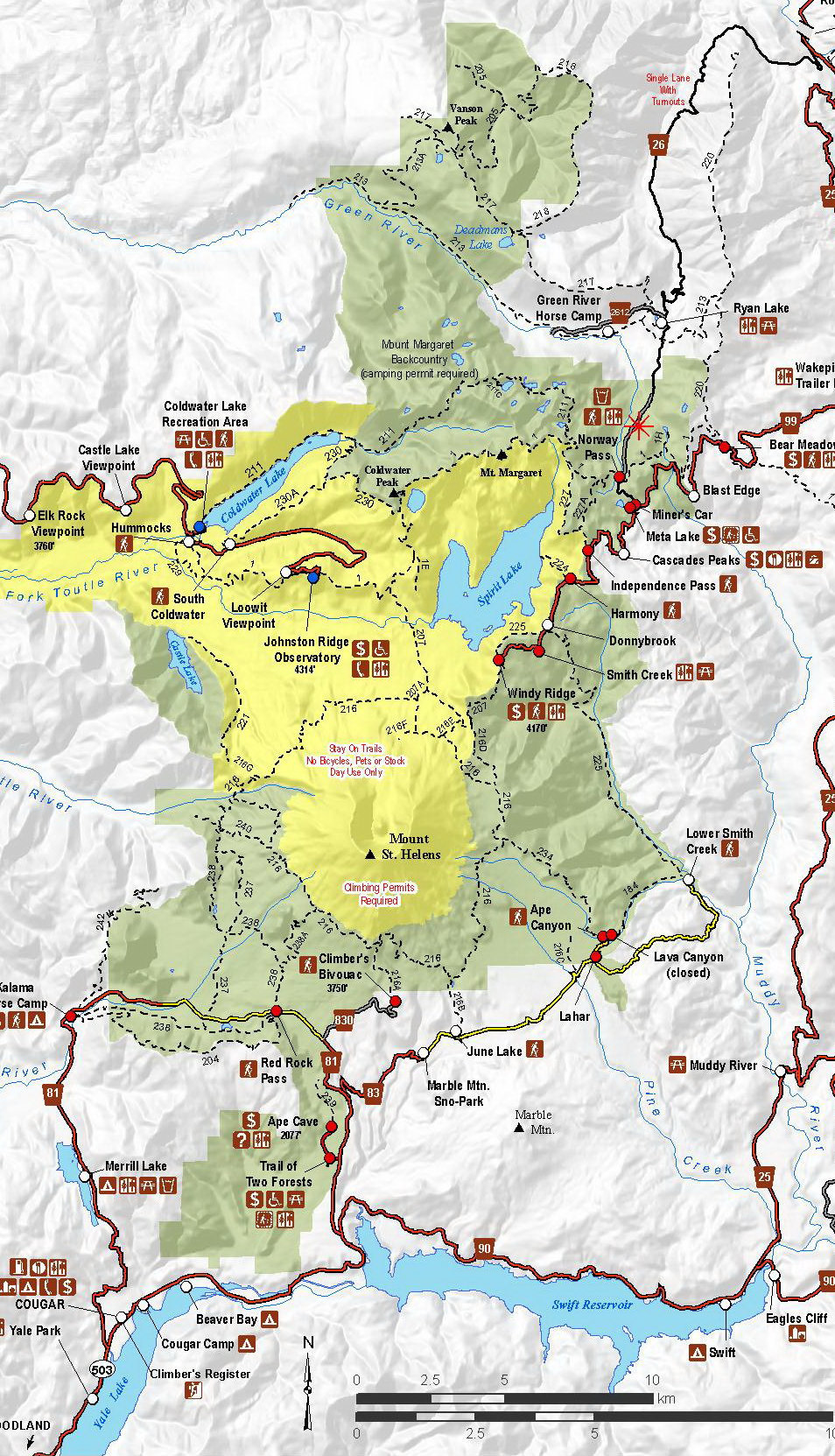 Coldwater Peak area from Johnston Ridge
Views near Ryan Lake, edge of tree planting
Devistation area near Norway Pass
First view area on way to Johnston Ridge
Views from the Johnston Ridge visitors center
Views near Ryan Lake
Mount St. Helens from Windy Ridge
Driving the road to Windy Ridge
Spirit Lake
From Johnston Ridge area
Ryan Lake at the edge of the devistation zone
Mount Adams & the road from Windy Pass area
Me on the summit as a boy scout in the late 80's
Mount St. Helens is best visited as an excursion out of Portland Oregon. You can see the park as well out of Seattle but plan all day long as it is a long drive.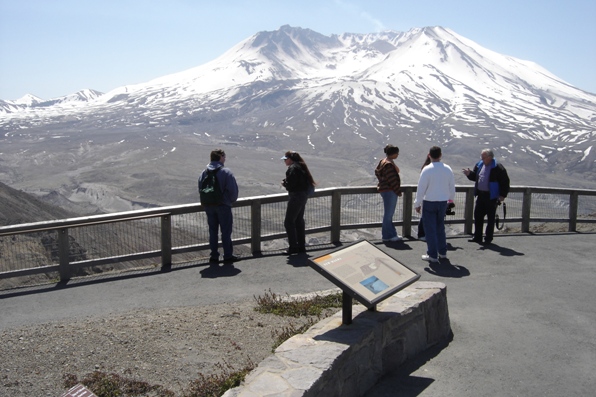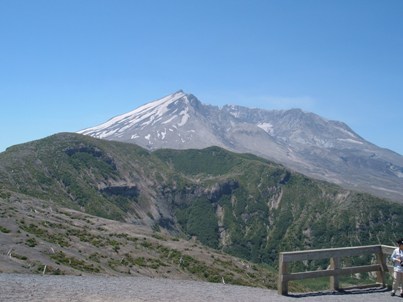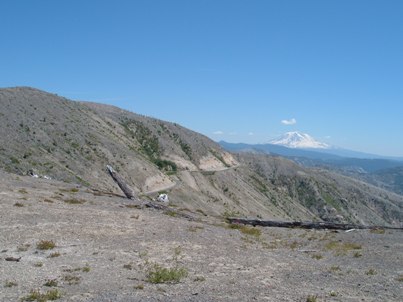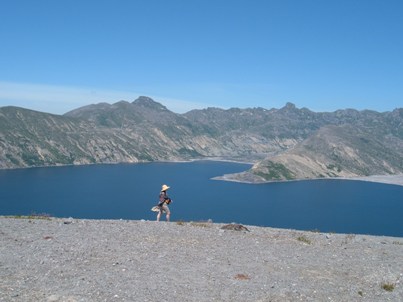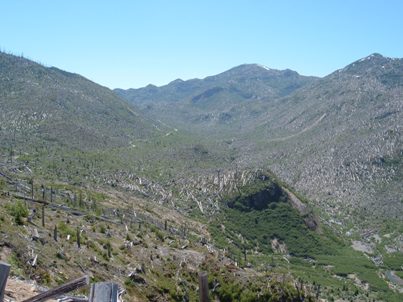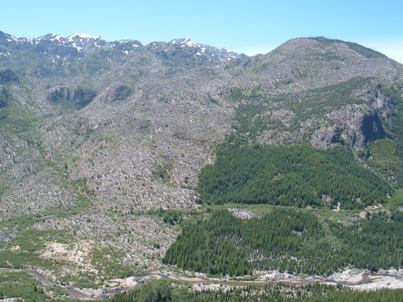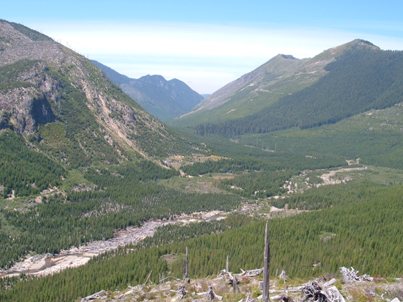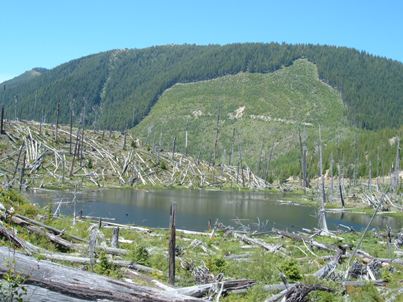 Camping on the mountain in spring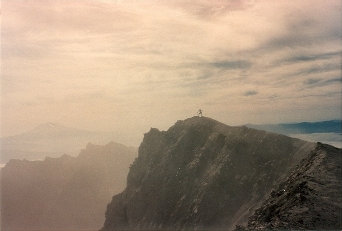 West from Windy Ridge