The most popular route up is in winter from Smithbrook Road. Because the road isn't plowed, you'll have to travel 2 miles up the snow covered road. Because this road is popular with all types of snow travelers, the road is usually packed where you can just walk in boots. Take Highway 2 east from Everett to Stevens Pass. Going down the east side of the pass, the highway will split. Once it does, look for the cut back road to get going westbound again. Go west to a large pull out area on the right just before the Smithbrook sign, 1/4 mile before the road.
Lichtenberg Mountain
Distance: 4 miles
Elevation Gain: 2,100 feet
Summit Elevation: 5,844 feet
Access: Paved
WillhiteWeb.com
Route:
It's not Germany but Lichtenberg Mountain may feel close if you spend some time in Leavenworth before hand. No trails will take you up but it's close proximity to highway 2 as well as Lake Valhalla, make this a perfect scramble. It's probably best as a winter trip, saving those few summer weeks for something even more grand. The winter route is mostly safe and skiers claim the north slopes are a great ski.
Ski or snowshoe up the road to the first major hairpin turn. Leave the road going in a southwest direction. Once you get higher on the hillside, look for a drainage to the west but stay to the east of it. This hillside is wooded and steep in a few places but always snowshoeable. At 4,600 feet, the outlet of Lichtenwasser Lake should become obvious. Start traversing toward the lake on much easier terrain. Cross the lake if frozen or to the side if you are not sure. On the far side, climb easy slopes to the ridge crest. If there is a high avalanche danger, this is not a good place. Once on the ridge, take the easy summit ridge to the top.
Access:
Crossing Lichtenwasser Lake
Lichtenberg from Lichtenwasser Lake
Lichtenwasser Lake with Union and Jove Peaks in distance
Lichtenberg Mountain final slope
Traversing up to the summit ridge
Almost to the summit ridge
Climbing up to the summit ridge
Dozer on the summit ridge
Looking south with Mt. Daniel in the distance
Looking northeast with Labyrinth Peak in distance
Lichtenwasser Lake with Union and Jove Peaks in distance
On top
View northwest
Looking east to Rock, Howard and Mastiff
Lichtenberg from Lake Valhalla (in summer/different trip)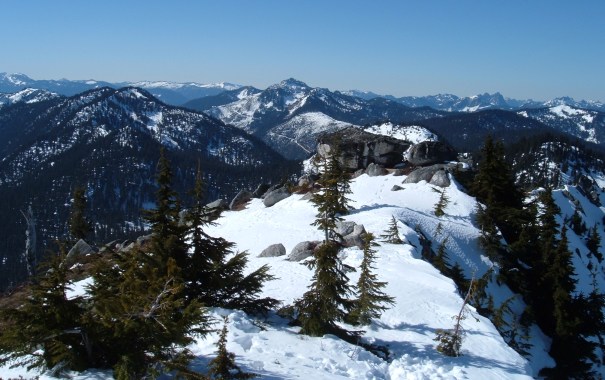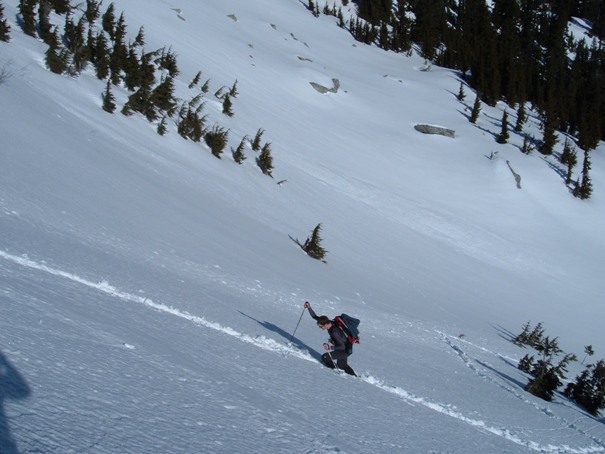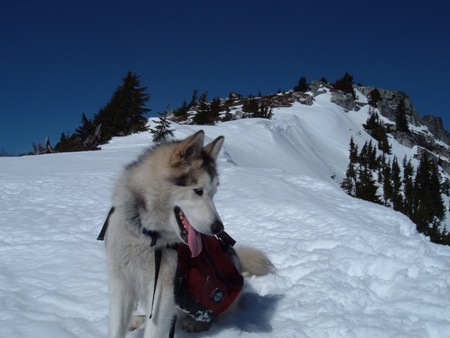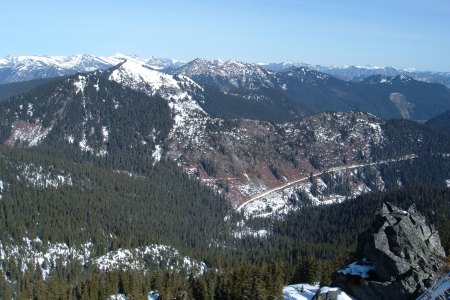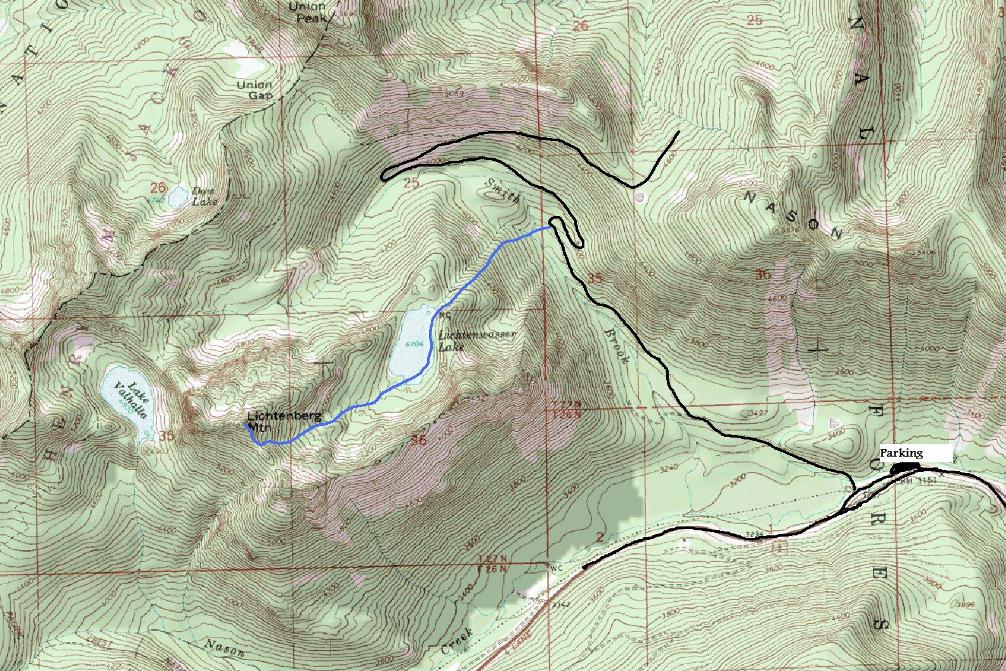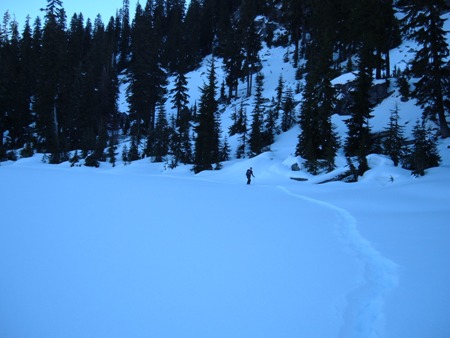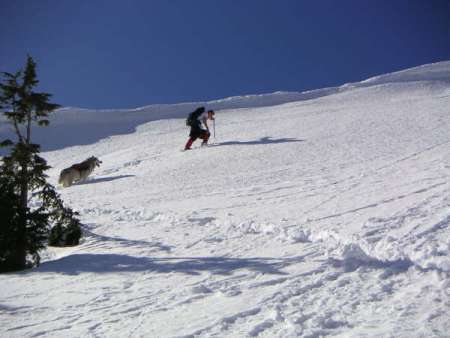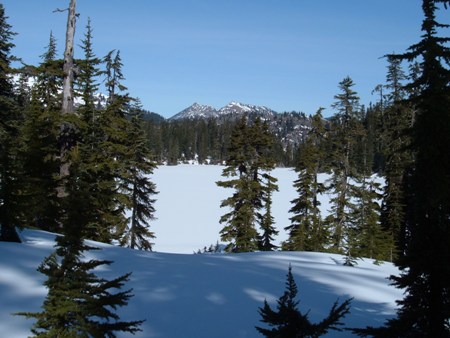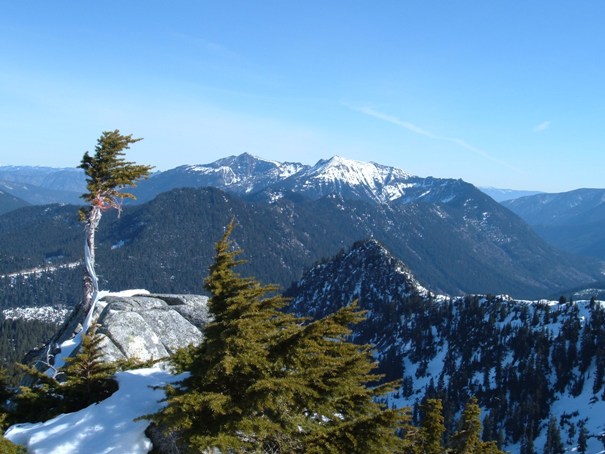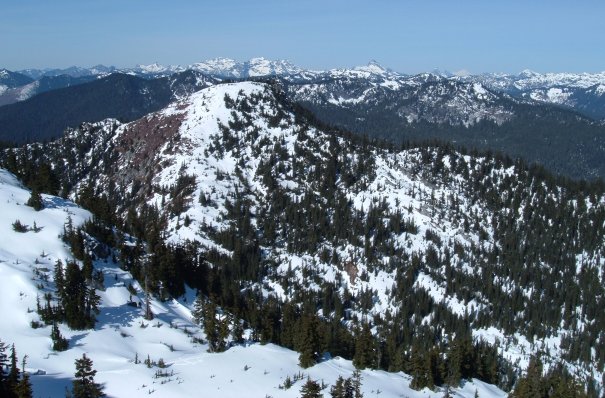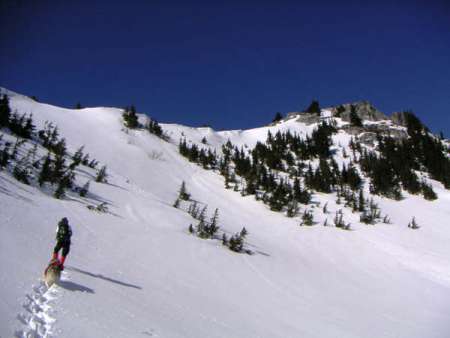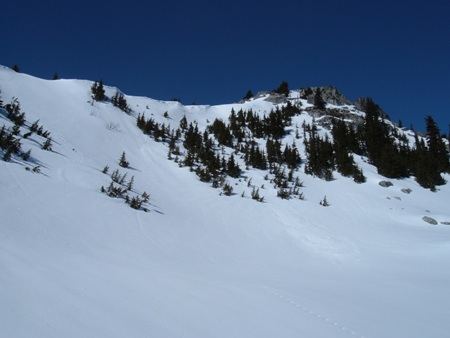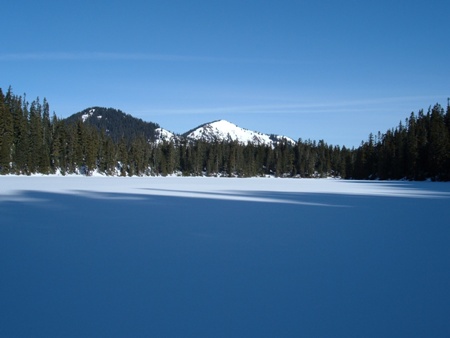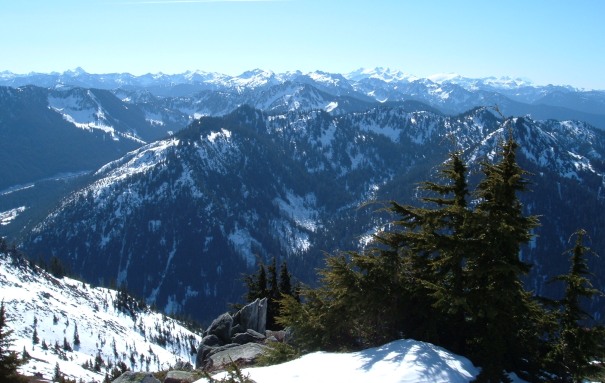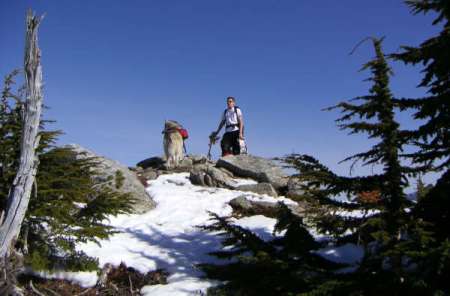 Pulling my dog over the snow cornice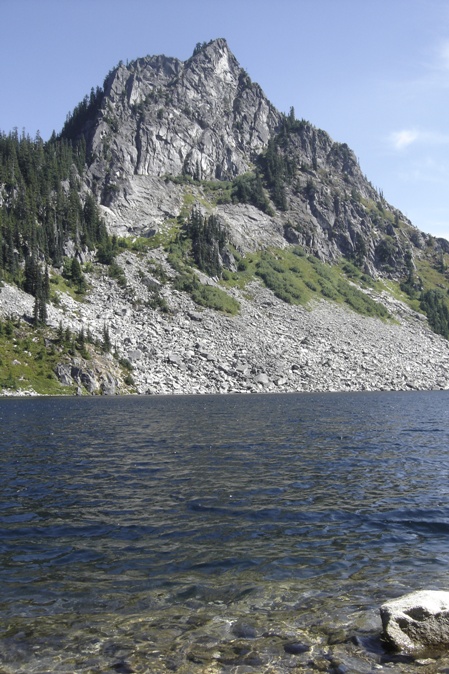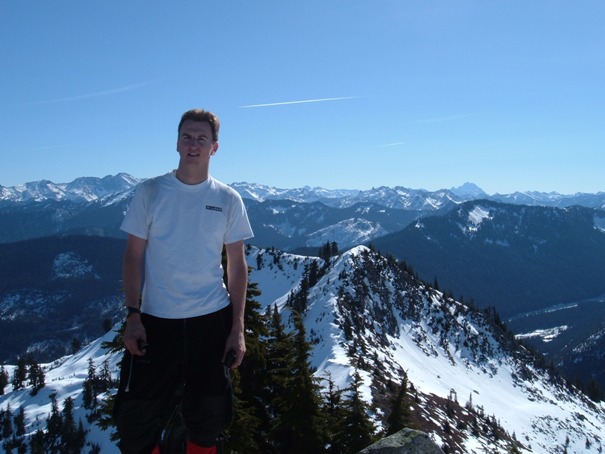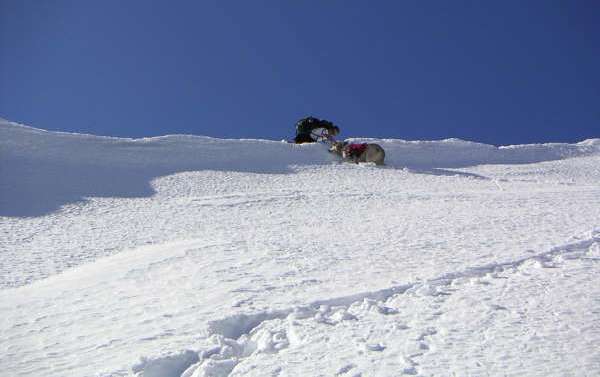 On summit with ridge below, Mt. Stuart in far distance
Lookout History:
In October 1946, the Everett Mountaineers met at the home of Casey and Lolita Jones with Harold Sievers as Chairman. A new pin award was decided upon and named the "Valley Pounders" (now called the "Lookout Peak" award). It was to be awarded to climbers who climbed any 12 of 15 peaks which were to be determined by a committee. Lichtenberg Mountain today has no information about having a lookout of any kind. I find it very hard to believe this was a mistake by the Mountaineers members. It is likely Lichtenberg had a lookout camp well known in the climbing community in the 1940's. Out of hundreds of sites, they chose Lichtenberg. See more info at the following page: