Distance: 1 to 1.5 miles one-way
Summit Elevation: 5,772 feet
Elevation Gain: 300 to 850 feet
Access: Good gravel and passable for most cars
Hamilton Buttes
Located deep in the Gifford Pinchot National Forest, Hamilton Buttes is a former lookout site with incredible views of the region. Visited more by motorcycles these days than hikers, Hamilton Buttes awaits the unsuspecting hiker with views of 4 volcanoes, Adams, Rainier, St. Helens and Hood. The hike is short but the access roads are long, you'll be driving longer than hiking. There are huge basalt cliffs on one side of the summit area so watch your kids on top. Hamilton Buttes has nearly 1,500 feet of prominence, there isn't anything nearby blocking views.
WillhiteWeb.com - Washington Hiking & Climbing
From Randle, go south on the 23 for just over 11 miles. Turn left on Road #22. Follow it 5.7 miles to a right turn on Road No. 78. Follow it for 7.2 miles to a pass. Then take a left and drive 1.8 miles to a Y. This road is deteriorating quickly but most cars should be able to make it. At the Y, go right for one bend and find the trailhead for Mud Lake. For regular passenger vehicles, park here and walk the road beyond. You can go another half mile but the road has some serious ruts. Those with the right vehicles and experience can make it all the way to a parking area a half mile further. FYI, bring a map anytime south of Randle. Signs often disappear and road numbers have changed 3 times in my lifetime.
Access:
The old roadbed ends at the ridge-top. Once there, you'll find the Hamilton Butte Trail going in both directions. Head east following the trail as it stays just on the south side of the ridge. Before you know it, you are hiking up the final switchbacks in alpine flower gardens to the summit.
Route: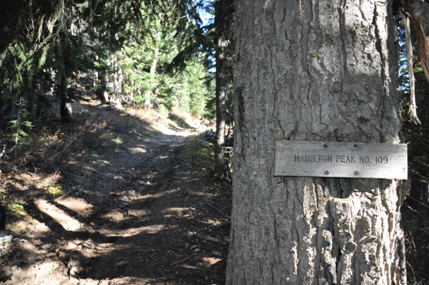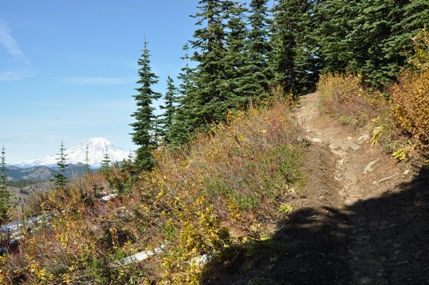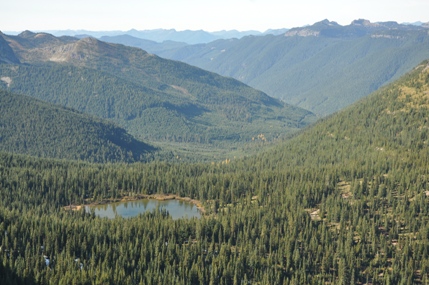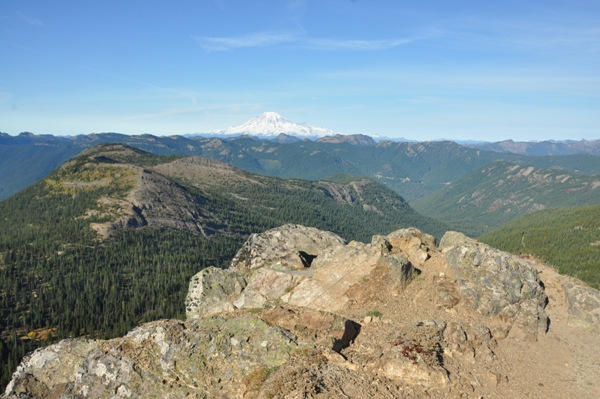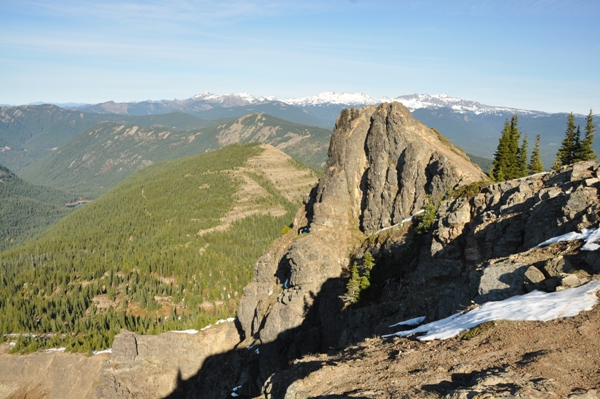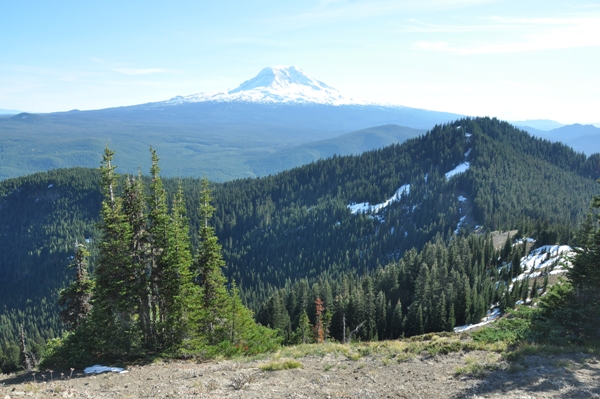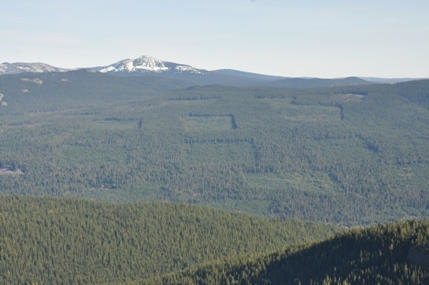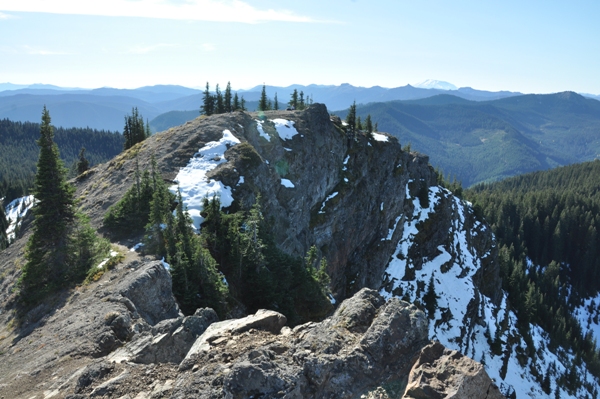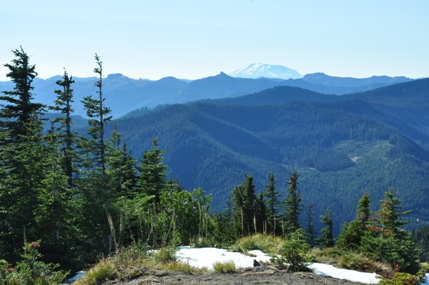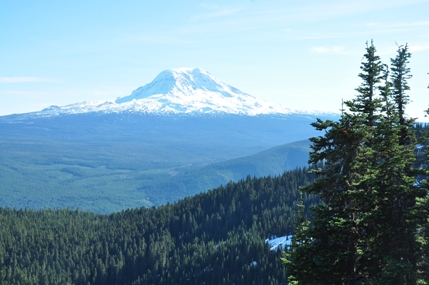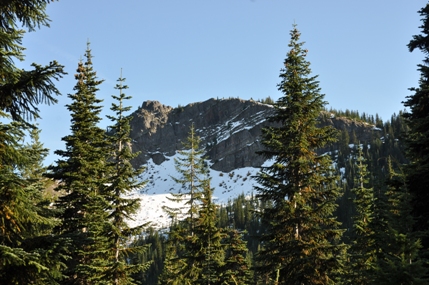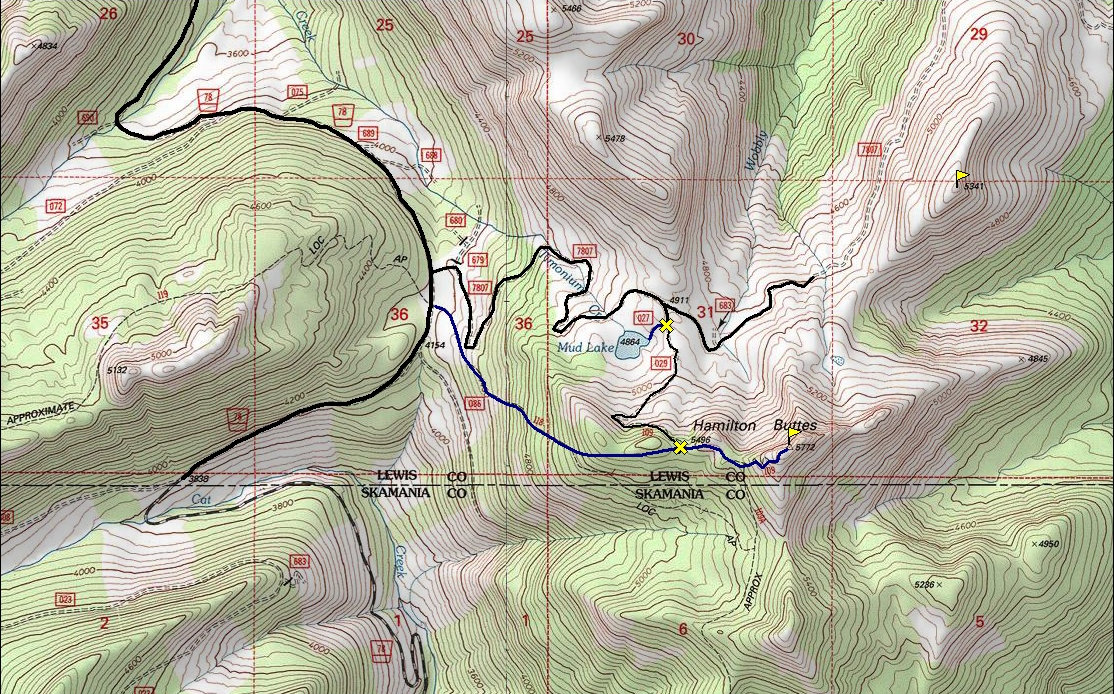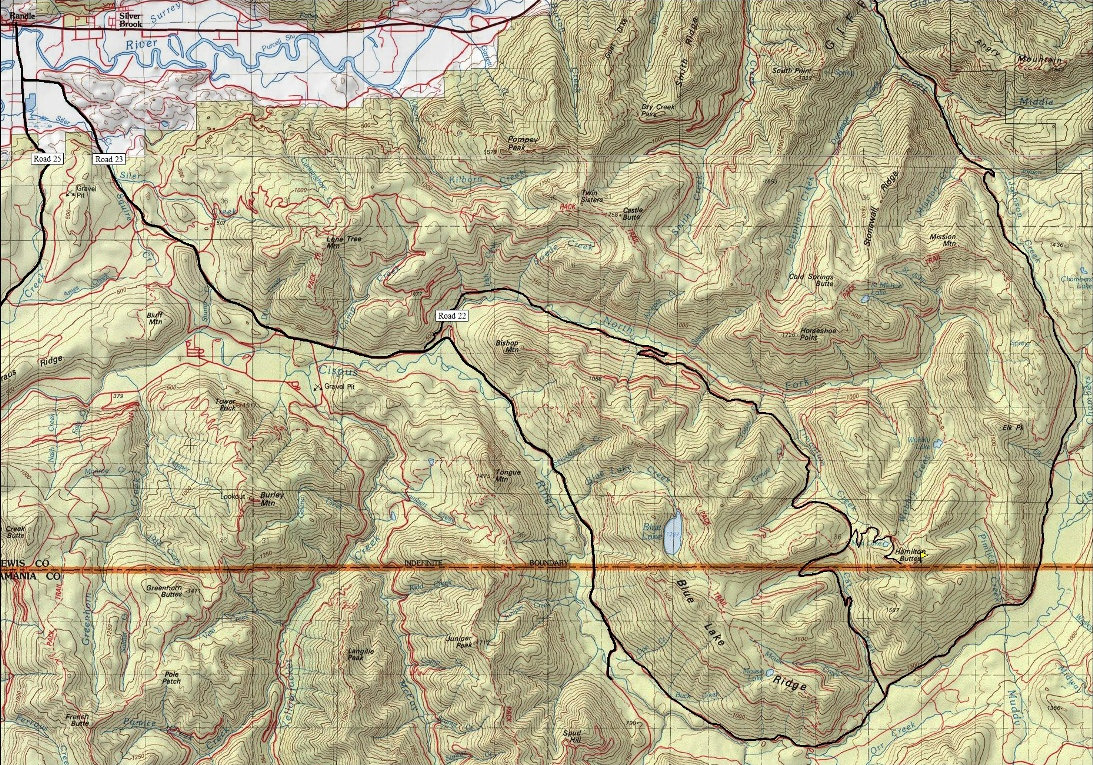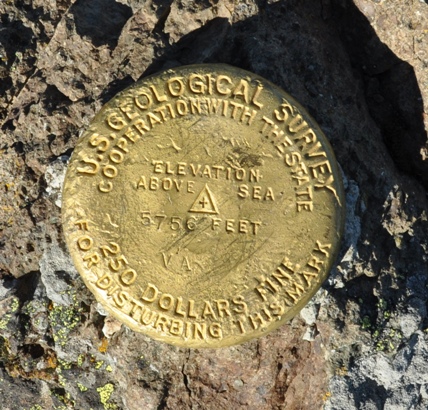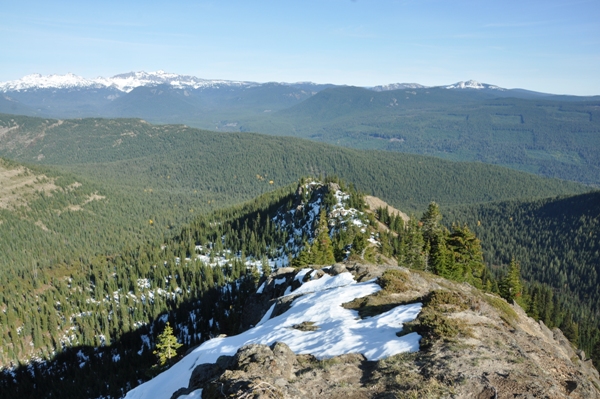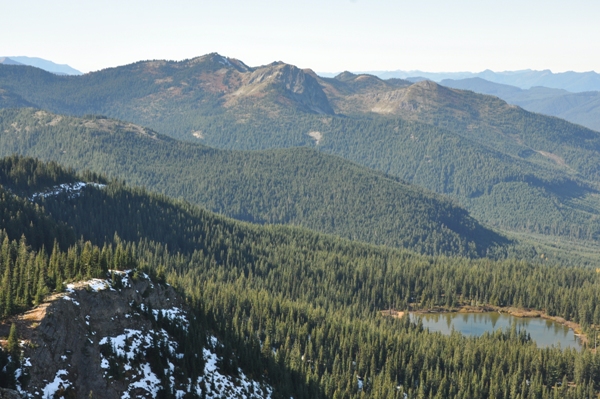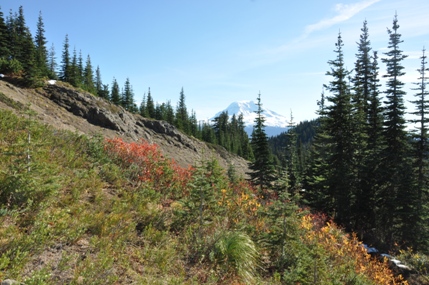 Hamilton Buttes from near Mud Lake
Sign once you hit the ridgeline
Views to Rainier along the trail
Highest point of Hamilton Buttes from the lookout area, looking NE
Mount Adams from the trail
Mount Rainier
Looking down to Mud Lake
Looking south to Mount Adams (compare with 1929 picture on the right)
Looking east from Hamilton Buttes
Lookout area from the highest point
Mount St. Helens
Benchmark on the highest point 5772 says USGS, 5756 says benchmark
Looking east from the highest point
Yazoo Peak (just east of Blue Lake)
Lookout cab built in the summer of 1929 and abandoned in the 1960s. Nearby Point 5,341 could hold clues of a patrol point (will visit in future). Sheep grazing allotments were established on ridges burned by the fire of 1902, which included Hamilton Buttes.
Historic Lookout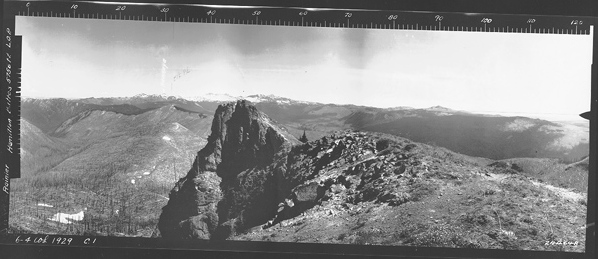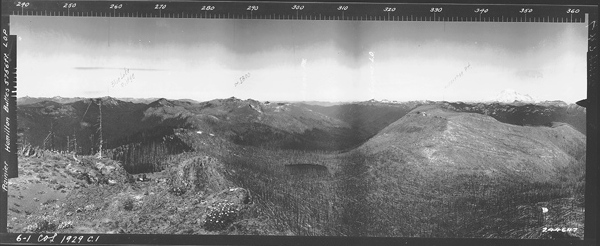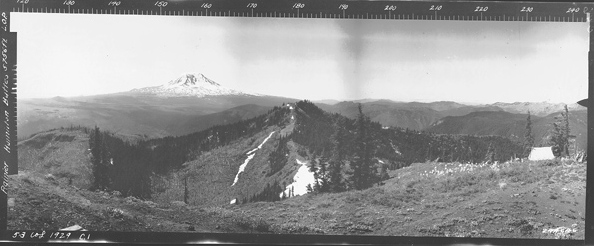 Looking NE in 1929 (compare with picture above)
Looking south in 1929 (compare with picture on the left)
Looking NW 1929 (compare with the two images below)