WillhiteWeb.com
Crawford Mountain doesn't excite many people other than loggers and peakbaggers. With 1,120 feet of prominence, Crawford is a bit more attractive than other dumpster divers. There was also a fire lookout on the summit. A logging road will take you all the way to the top where there are now some communication towers. Hopefully some clear-cuts on the route will offer a few views along the way. Using a bike will make this road walk go much faster and have a bit more excitement.
Crawford Mountain
Distance: 3.5ish miles
Elevation Gain: 1,200 feet
Summit Elevation: 1,490 feet
Access: Paved
From Yelm, take Hwy 507 south to Rainier, continue south toward Tenino. The signed Johnson Creek Road turns off on the south side of the highway. Follow the paved Johnson Creek Road until a gate in the NE corner of Sec. 12 off the right side of Johnson Creek Road. If biking, the ride/push from there is no problem.
Access:
According to recent reports, this is the route to take. If biking, the ride/push from the gate is no problem according to reports. I did this mountain from a north access that is no longer allowed. A few of my images will not match current route.
Route: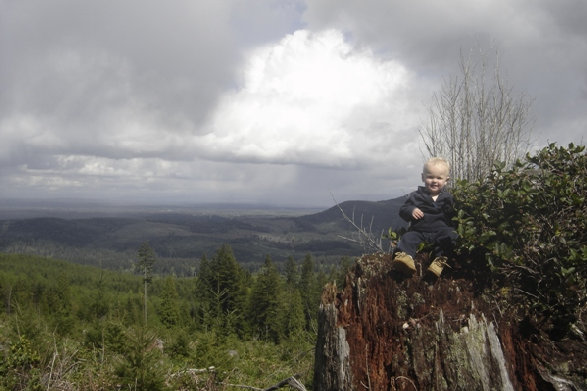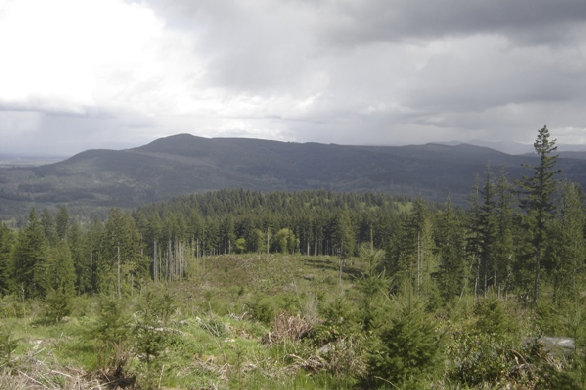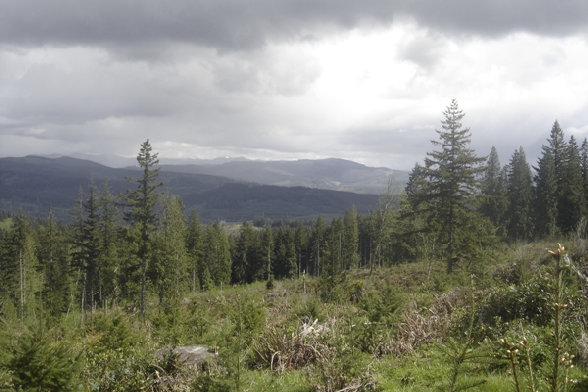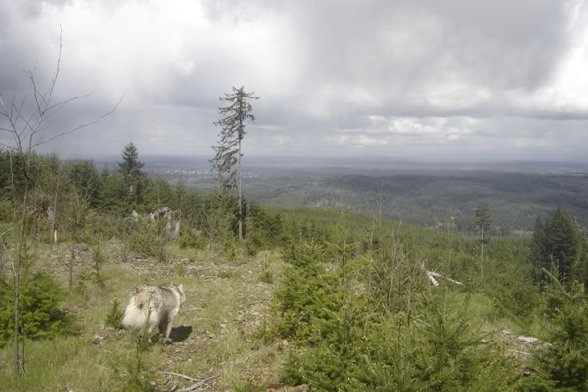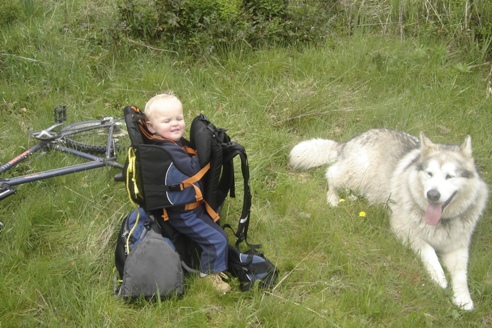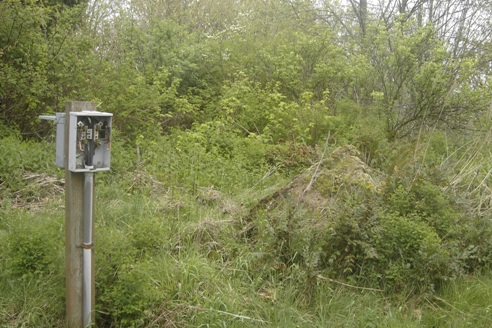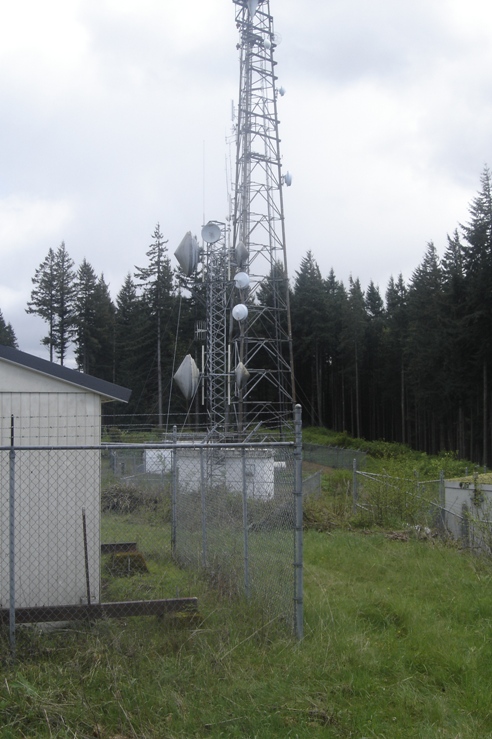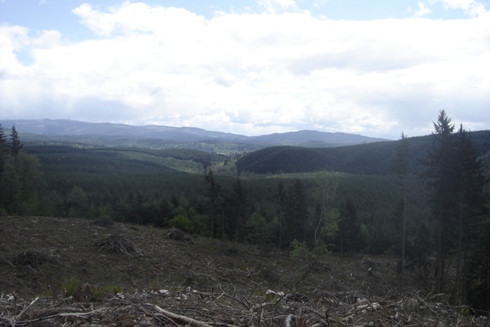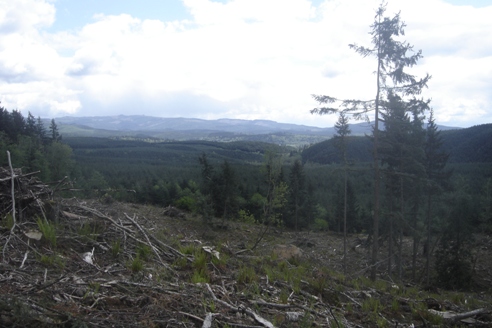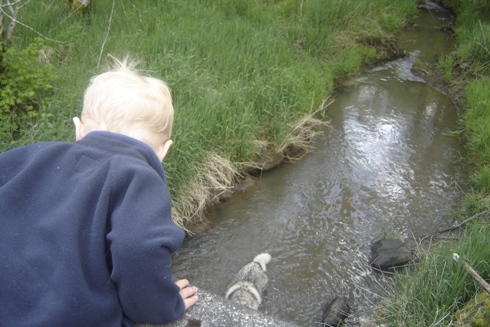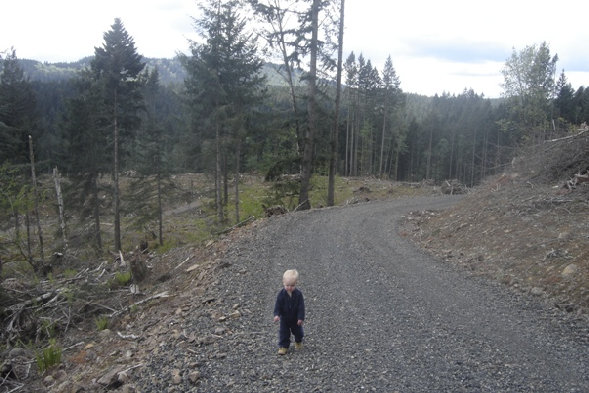 Views in route
Towers on the summit, with the building using old lookout footings
The highest point is somewhere in this brush
Biking up with my son on my back
Views in route
Doing a bit of hiking
Views in route
Views in route
Looking over the bridge at the Salmon Creek crossing (old route)
Views in route
Views in route
In 1942, there was a 10 by 10 foot 2-story smokehouse cabin being used for fire detection (image below). This 15 foot high building by 1955 was being obscured by second growth forest (according to newspaper) so the State Division of Forestry built a 40 foot tower. The cab was 14 by 14 feet, built of plywood and glass with an aluminum roof which overhangs the building to act as a sun shade. The view was said to extend on clear days as far north as the Narrows bridge and as far south as Lucas Creek. The observation tower was reached by road that starts from Johnson Creek, and snakes its way up the eastern slope of the mountain. The lookout in 1955 was Larry Hayes. The lookout building was torn down about 1968. In 1969, the state started leasing the summit for a microwave facility and the lookout had been removed by then.
Lookout History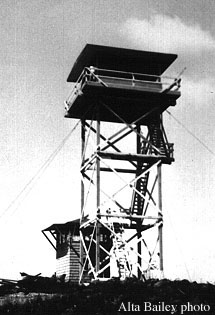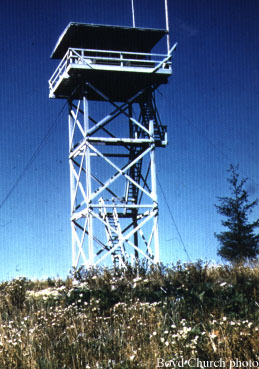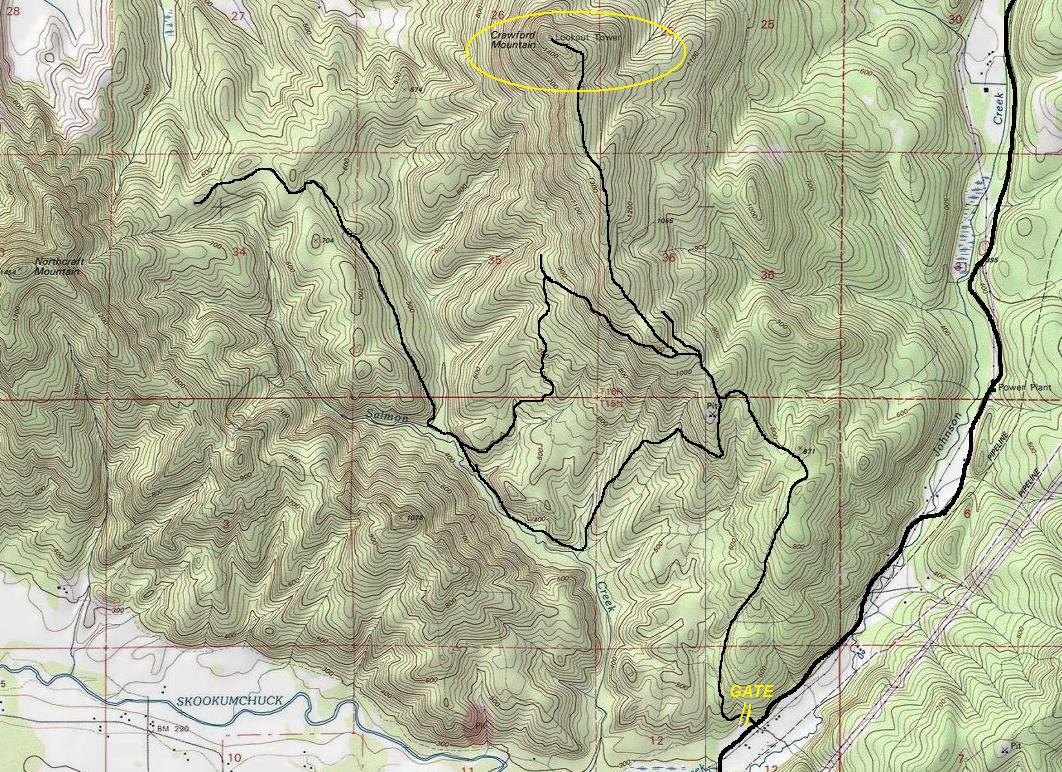 1955 with both lookouts standing.
1966