WillhiteWeb.com
This Lookout Mountain is located east of Cle Elum. Sandwiched between I-90 and Highway 970, it should be easily recognized by you in the future. The mountain is not a very good destination. The views from where you park and just beyond are the best part. It is mostly a peakbaggers mountain, something to do on the way back from something much better in the Teanaway Valley.
Lookout Mountain (Cle Elum)
Distance: 2.5 miles
Elevation Gain: 700 feet
Summit Elevation: 3,465 feet
Access: Paved (Possible landowner issues)
Take the Highway 970 exit off I-90. Follow to intersection with highway 10 and go straight. Shortly after, there is a road on the right called Lambert Road. Follow it to a right turn on Taylor Road then shortly, a left turn on Hart Road. (All this is on the map below). Follow Hart Road up to some communication towers. Most park here as the road beyond is no longer a county road. (update: trespass signs may now exist, not friendly area)
Access:
There are a few houses to walk past on a more private road. Once past, the road will turn north where there may be a gate. Much of this land is for sale so conditions will be changing often. Follow the old logging road up to the summit area. The top is tree covered but views can be found on some western escarpments.
Route: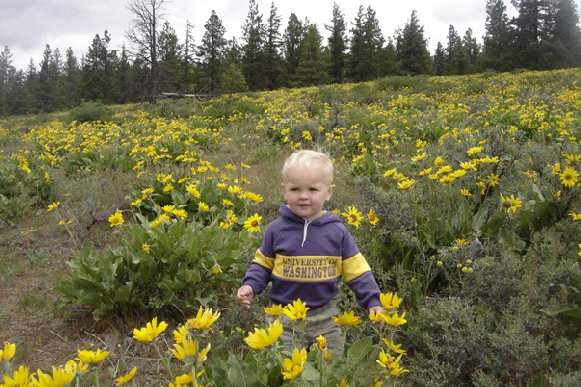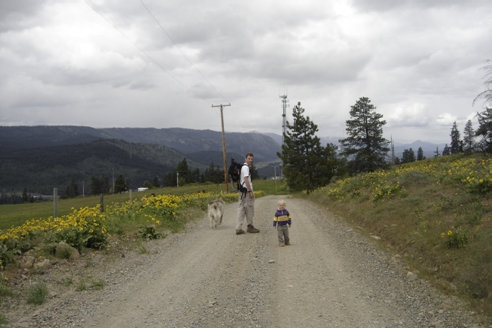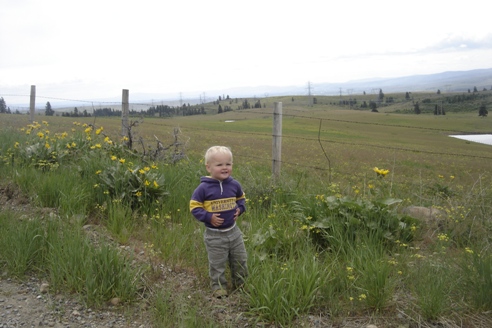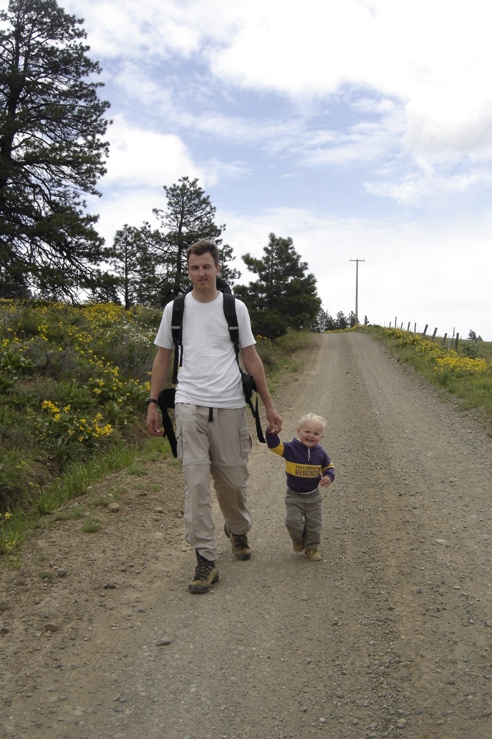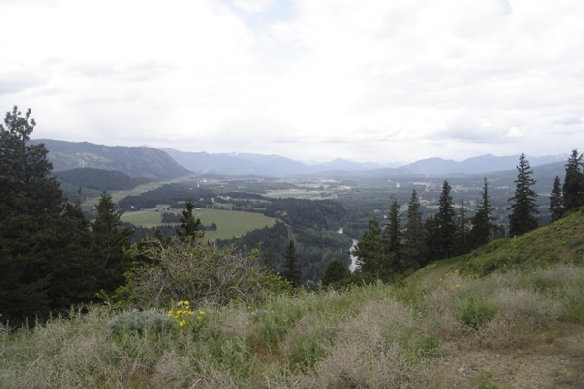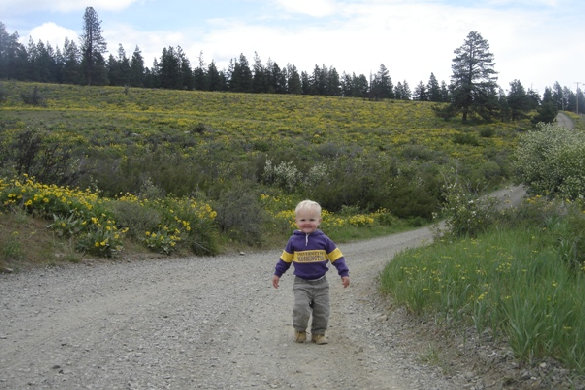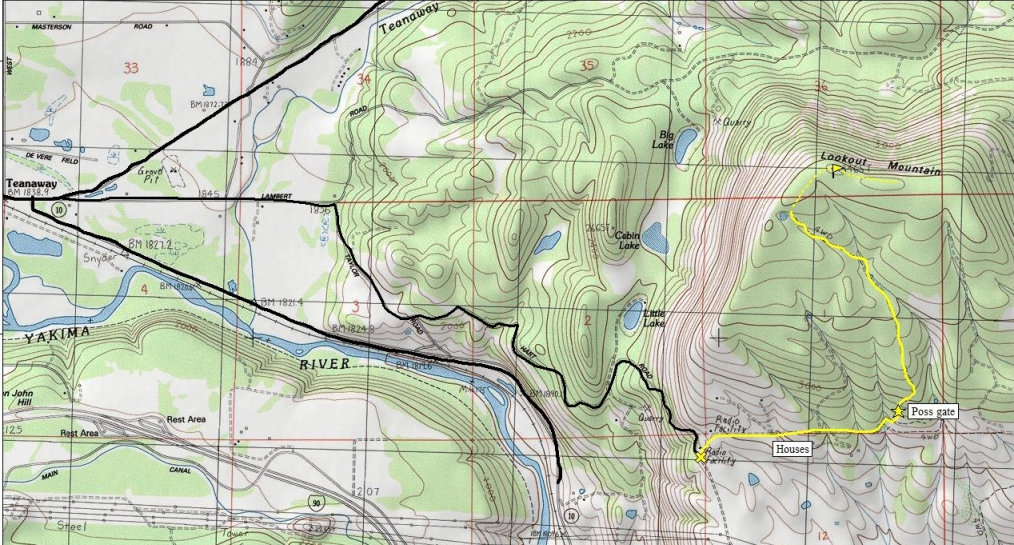 Walking the road
Walking the road
Walking the road
View west toward Cle Elum
Spring Flowers
A pole tower lookout was reported to be here in the 1930s. I have not determined the exact location.
Lookout History: