Salt Creek Recreation Area
Salt Creek Recreation Area is a Clallam County Park but is as good as any State Park in Washington. It is located on the Strait of Juan de Fuca, with rocky bluffs, tide pools, a sand beach, hidden coves, and forested trails to explore. Views extend over the Strait to Vancouver Island in British Columbia. With 90 campsites, other than summer weekends, you're likely to find a place. Salt Creek is also open year round. Other than the natural features, the park has kids play equipment, a basketball court, horseshoe courts, a softball field, and a volleyball court. At low tide, you can explore Tongue Point Marine Sanctuary, where rocky tidepools extend way out into the Strait. Salt Creek Recreation Area is built on the remnants of WWII-era Camp Hayden. This defense military base had two concrete bunkers which housed 16" cannons and several other smaller bunkers. The land was surplussed at the end of World War II. Adjacent to the park is State Lands, specifically the Striped Peak Recreation Area. A trailhead is located in the park that offers some nice hiking and even a large loop hike (see link below).
WillhiteWeb.com - Washington Sights
Camping Information:
Of the 90 campsites, 72 have a view of the water. The campground is divided into two distinct areas. One is in a relatively open area tailored a bit toward RV campers. The other area is located in a forested setting more geared toward tent camping. Reservations may be made for one-half of the campsites. Camping fees range around 20-25 dollars depending on if you live in the county.
Access to Salt Creek Recreation Area:
The Park is located on the Strait of Juan de Fuca 15 miles west of Port Angeles. Go West on Highway 101 about 4.6 miles to the signed Highway 112. Follow this road for approximately 7.2 miles, then turn right onto Camp Hayden Road (near milepost 54). Travel approximately 3.4 miles, and the Park entrance will be on your right.
Historic Camp Hayden
Named for General John L. Hayden, former commanding officer of Puget Sound harbor defenses, the 518-acre Camp Hayden military reservation at Tongue Point was part of the modernization of those harbor defenses begun in 1940 with anti-motor torpedo boats, seacoast armament and anti-aircraft installations. The Camp Hayden military reservation concealed two heavily camouflaged, bomb-proofed two-gun batteries: one six-inch installation up Striped Peak and a 16-inch battery on Tongue Point. The guns were test-fired only once. Housed in steel-shielded, canopied concrete bunkers designed to take a direct hit, the monster guns were 45 feet long, five feet thick at the breech, tapering to 16 inches in diameter at the point overlooking the Strait of Juan de Fuca. Top-grade laminated steel barrels fired one-ton projectiles nearly 50,000 yards (approximately 28 miles). Three Worthington diesels supplied power that allowed soldiers operating the guns to revolve the turntables with a flick of the wrist. The diesels also fed the Camp Hayden power plant, which was buried under an embankment between the two guns. The plant included air conditioning and heating systems, which kept projectiles at consistent temperature and humidity. While on duty, the gun crews slept on cots in the tunnel linking the two emplacements. Mess hall and kitchen were also underground.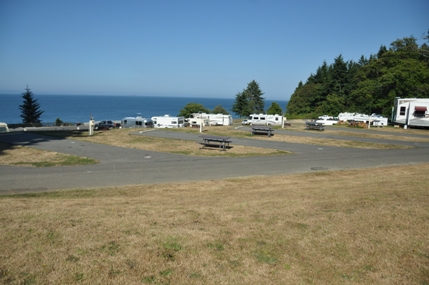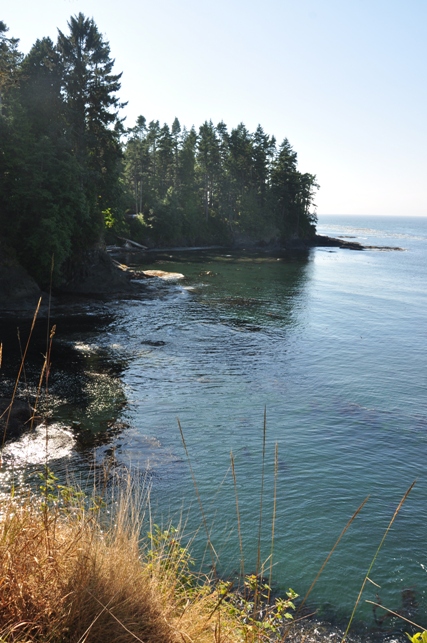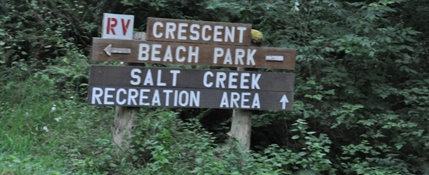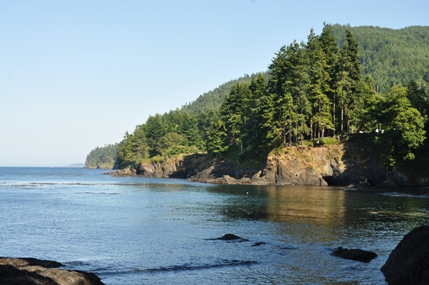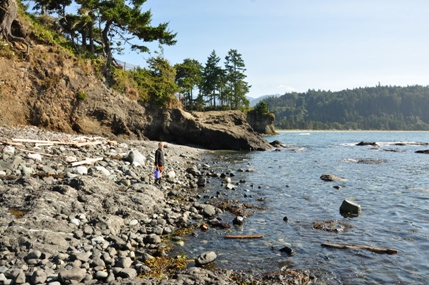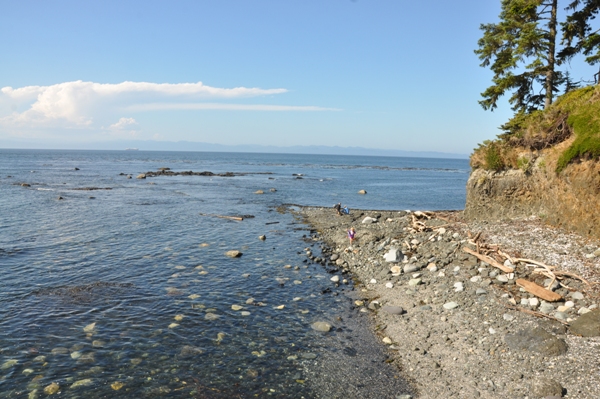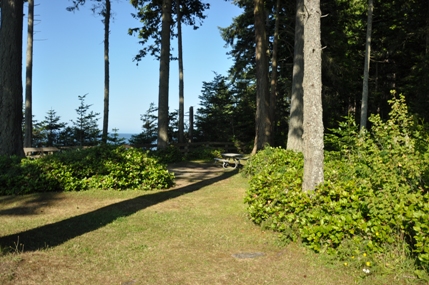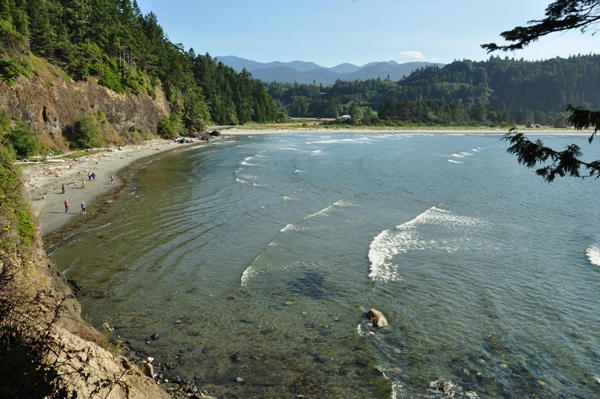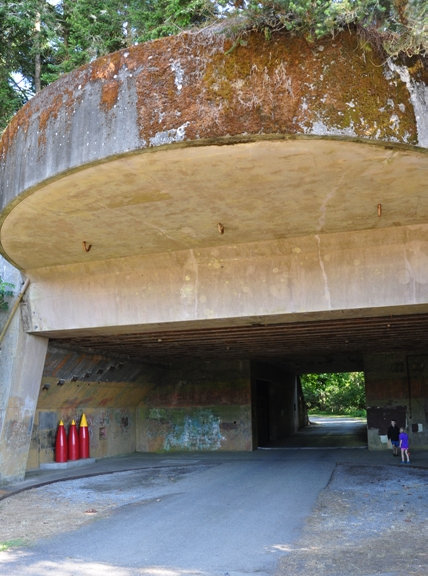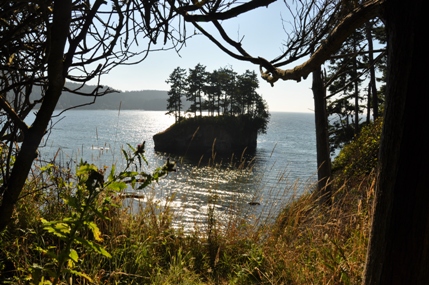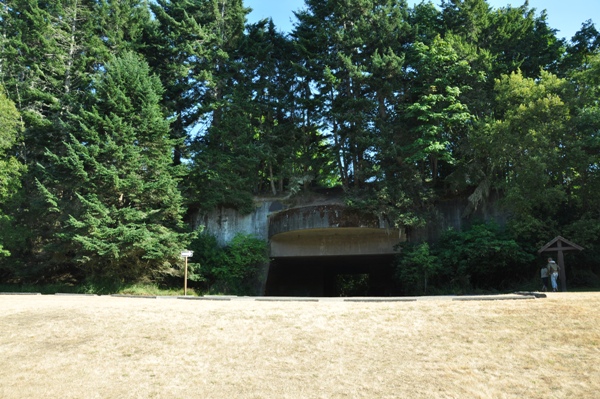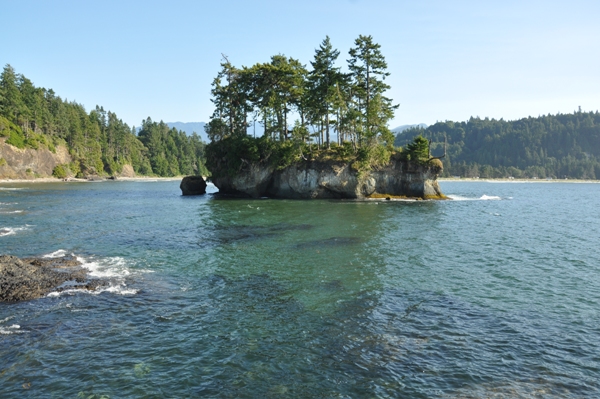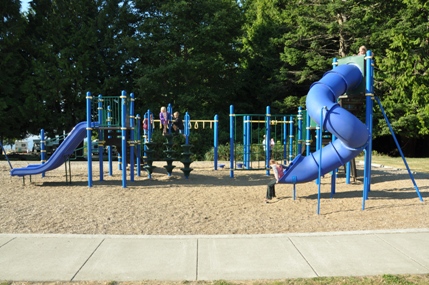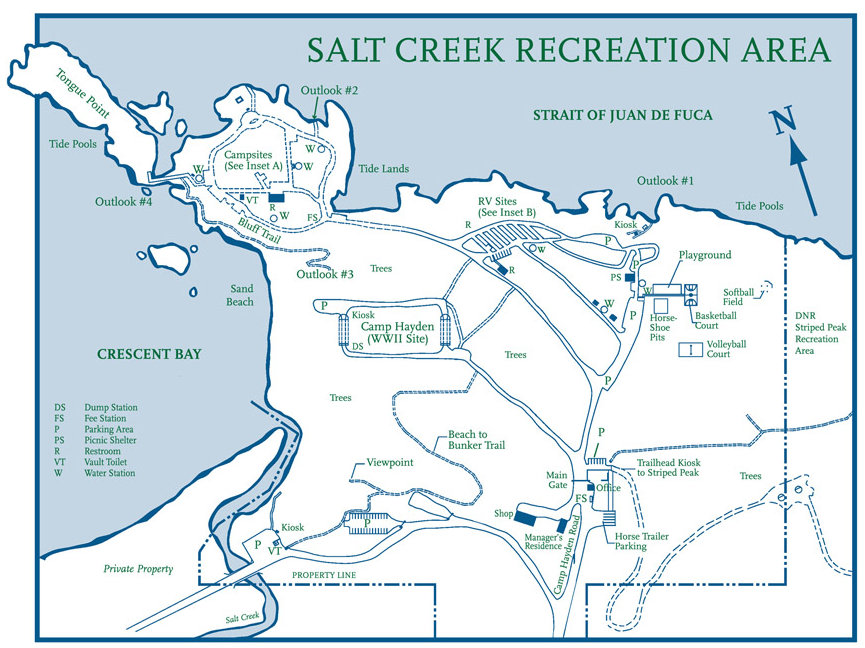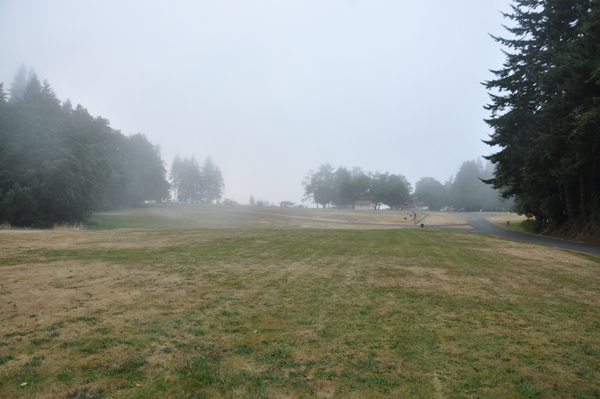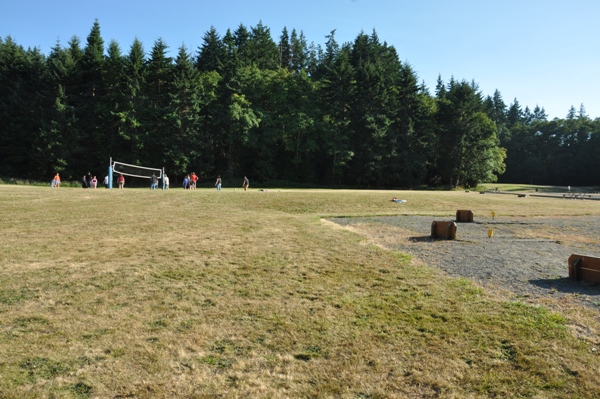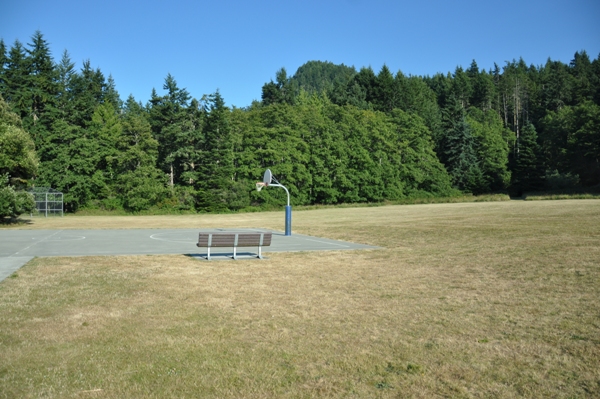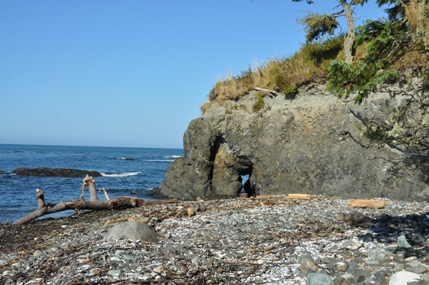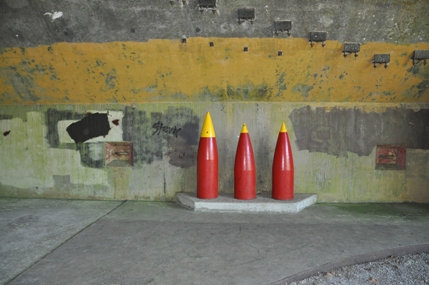 Tongue Point
Sand Beach
Camp Hayden Bunker
Basketball area with Striped Peak above
Volleyball and open fields
Salt Creek views are not good when the fog rolls in
Open campground section geared toward RV camping
Views from the campground area
Picnic areas in the trees
Camp Hayden Bunker
Kids playground