You can visit Ross Lake in the spring or even the winter during low snow years. The big downside is that the lake water level is very low. But in spring, the snow should be melted and the camps are superb, furnished with tent platforms, bear boxes, fire pits and bathrooms. They are free too, but you do need to stop at the Marblemount Ranger Station and fill out a self-issue permit on the front porch. This page has information using access by boat. Foot access is also possible by hiking down the Ross Dam Trail where highway 20 is usually gated in winter. Then, walk across the dam and hike the Big Beaver Trail to Green Point Camp, Cougar Island Camp, Pumpkin Mountain Camp or Big Beaver Camp.
Elevations: 1,208 to 1,603 (Spillway elevations)
Elevation Gain: 500 feet up and a 300 foot loss down to Ross Lake
Distance: 1.2 miles on good (but steep) road for wheeled carts
Washington Kayaking
Diablo Lake To Ross Lake In Spring
For boat access, as in summer, park at the parking area at Colonial Creek Campground on Diablo Lake. Then paddle up Thunder Arm to the main lake, then up the Diablo Lake Gorge to the base of the Ross Dam. The Diablo Lake water level is usually kept full to provide motor access to the Ross dam from Diablo Lake Resort.
Low water levels make spotting camps a bit tougher. Know your maps well and where the camps are located, but usually you can see the sign or a dock. There are times you could easily have the entire like to yourself.
Diablo Lake Access
The road is well graded but can be steep in places. Kayaks or canoes on wheels will still need some effort to push/pull up and over. The service that transports boats is likely not available, contact Ross Lake Resort for information. The portage really doesn't take to long if you are in reasonable shape. Near the roads highest point, the road splits, one road drops to the dam while the other requires a bit more up before the big drop down into Ross Lake.
The Portage
Ross Lake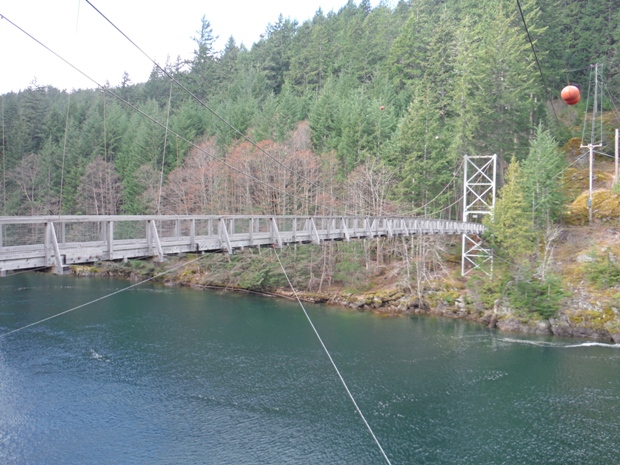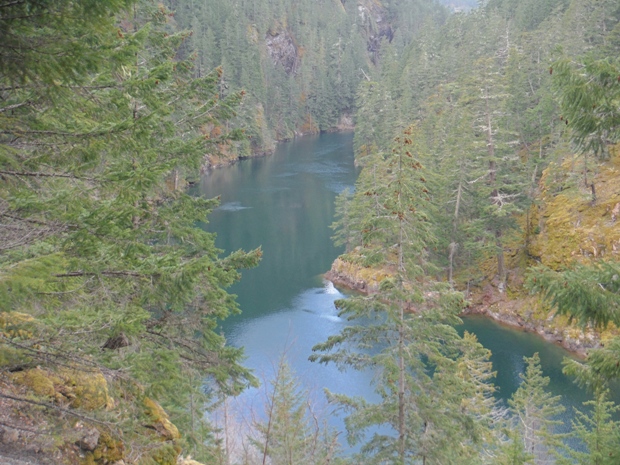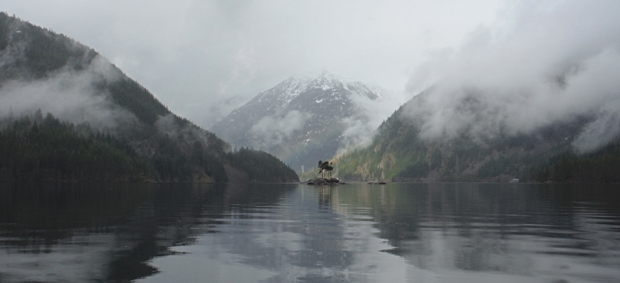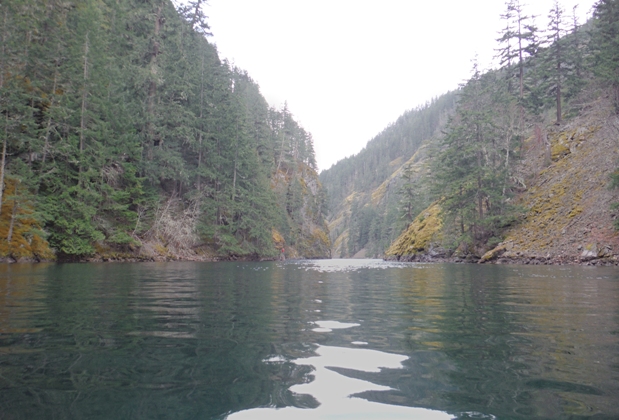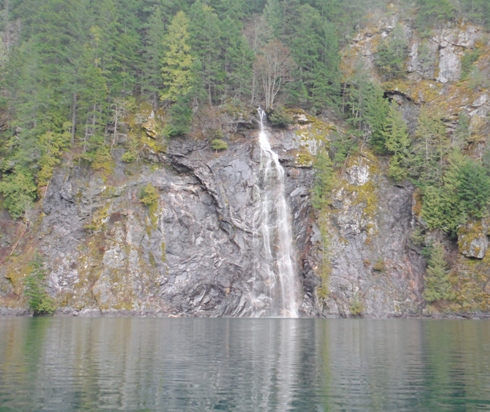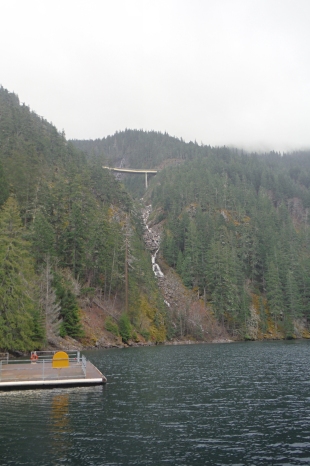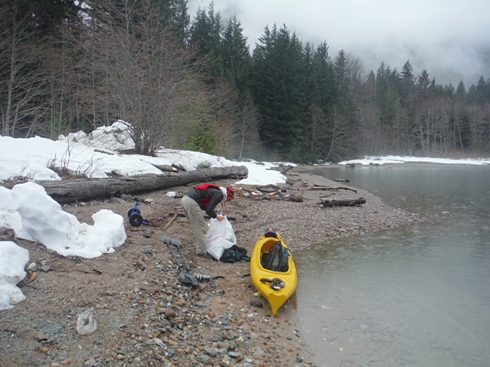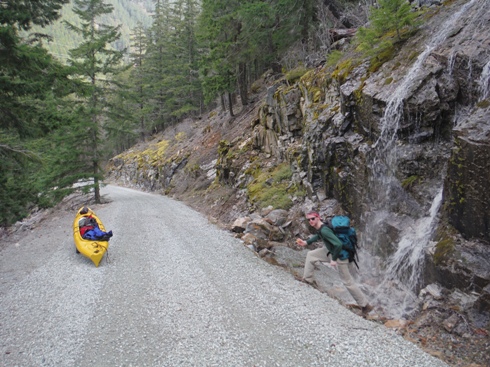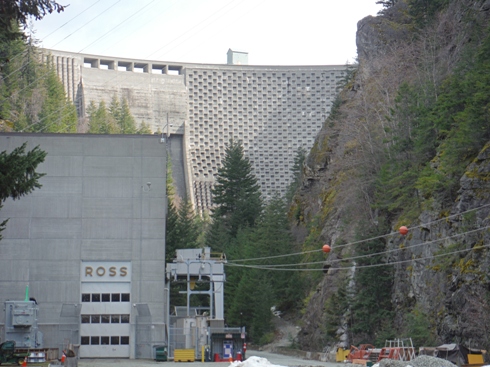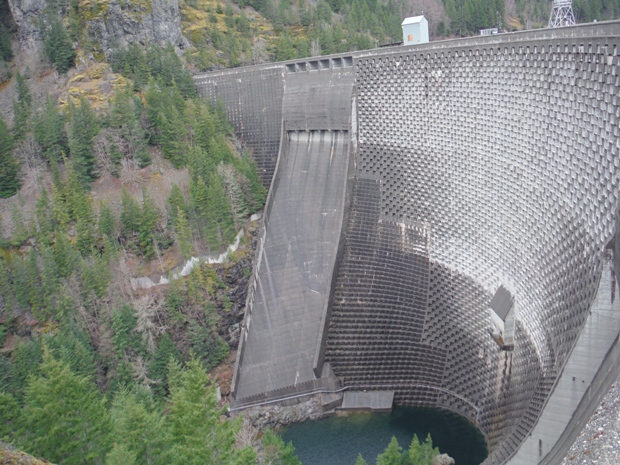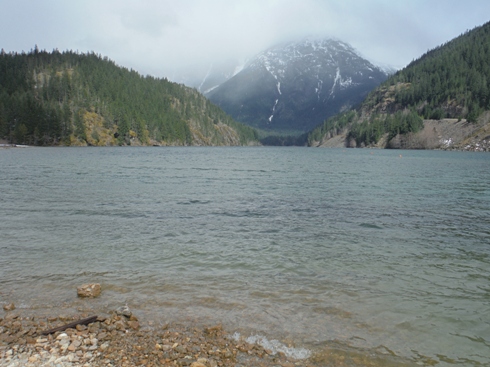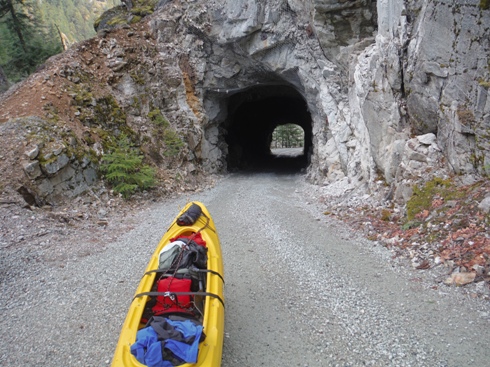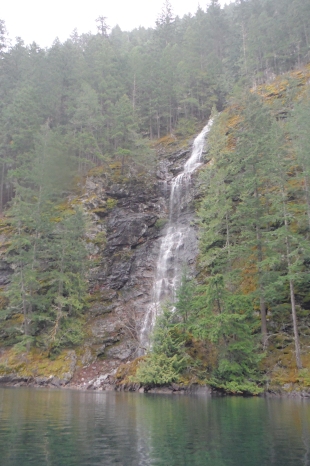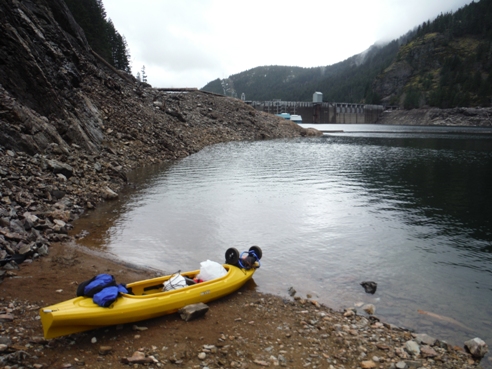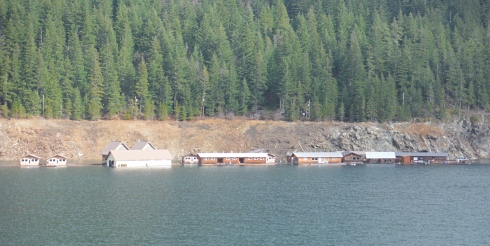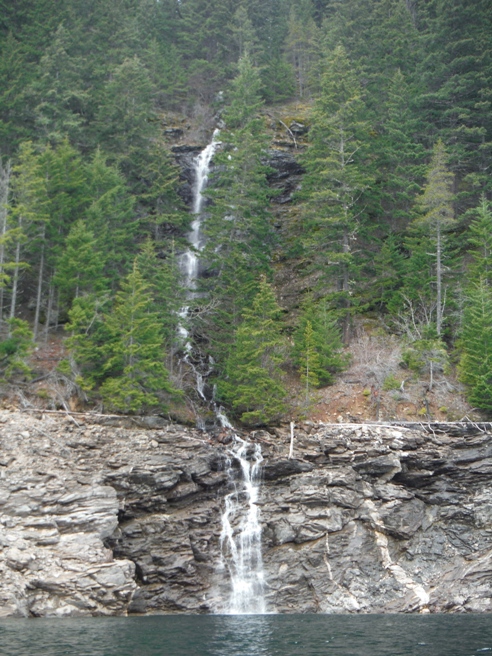 Images from April 1st and 2nd, 2017
This was a heavy snow year.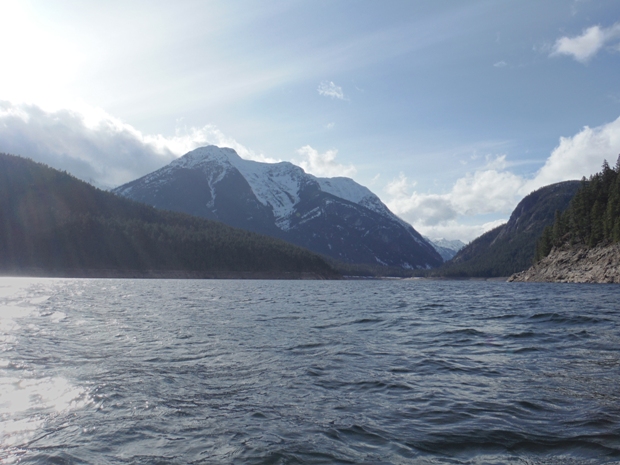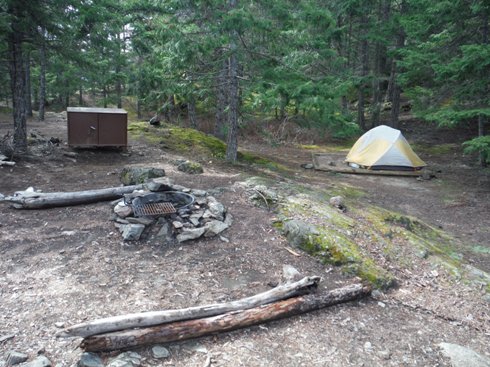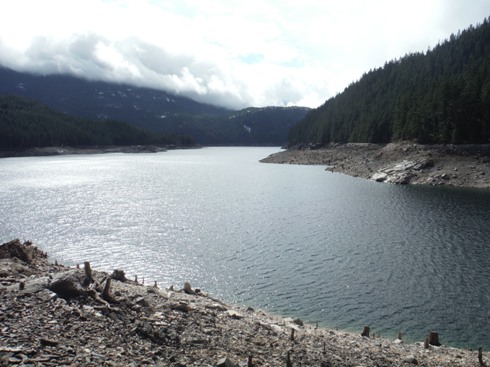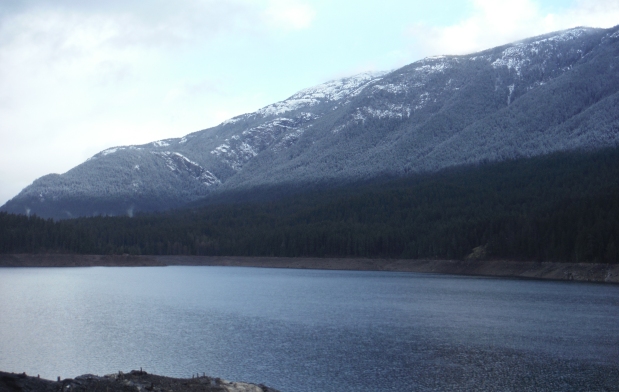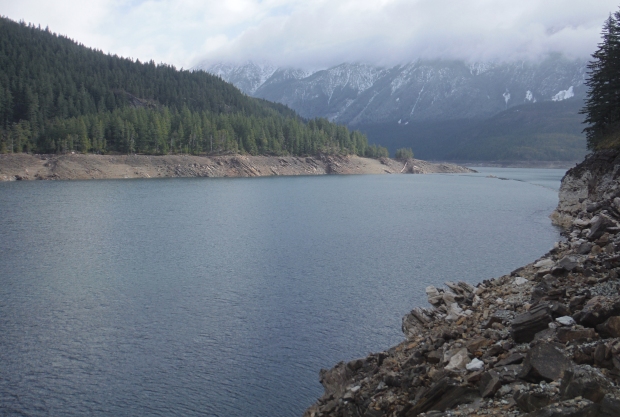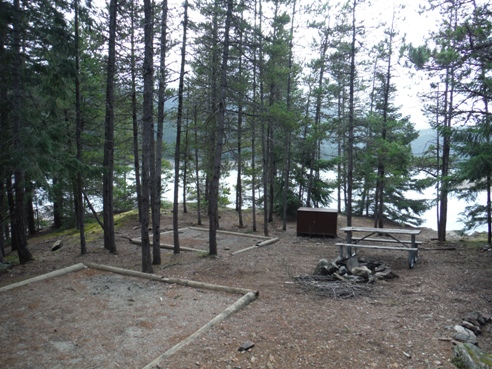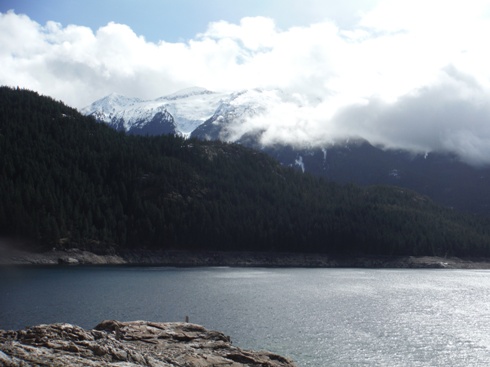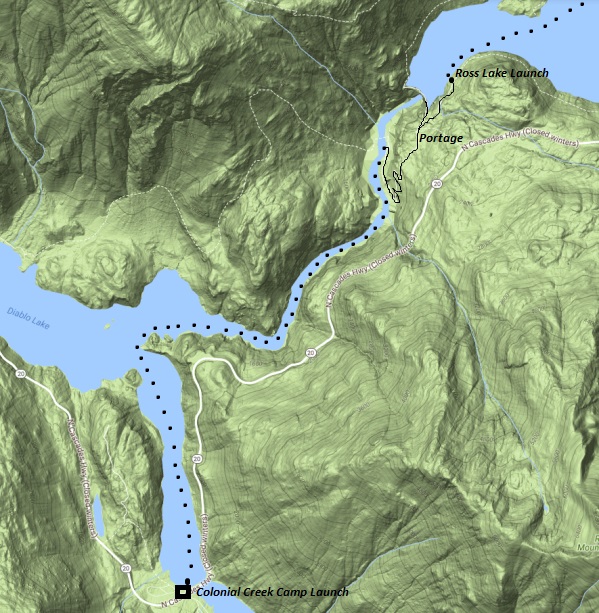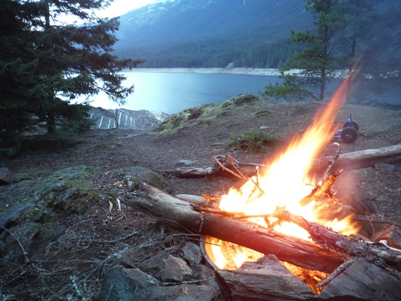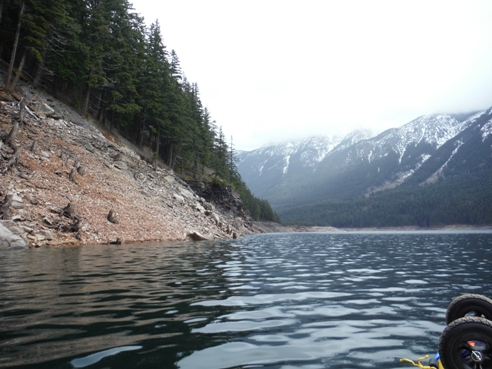 Starting at Colonial Creek on Thunder Arm
Looking up Thunder Arm on Diablo Lake
Diablo Lake looking toward the dam
Diablo Lake Gorge
Diablo Lake Gorge
Diablo Lake Gorge from the portage
Ross Lake Resort when the lake is low
Tunnel on the portage
First dock in the gorge, highway 20 above
Diablo Lake Gorge
Ross Lake Dam from below
On the portage
Shoreline paddle when lake is low
Ross Lake launch with the dam in distance
Diablo Lake Trail bridge
Ross Lake Dam
Ross Lake from entry point
Big Beaver Valley
Low snowline
Below: Panoramic looking north and east from Cougar Island Camp
Camps
South from Cougar Island
Cougar Island north camp