Probably the best trail in the undeveloped Forks of the Sky State Park is the Index Town Wall. Used by rock climbers for years, this trail is becoming more and more popular with the hiking community. Variety is key with this short hike. You start by dodging freight trains crossing the Cascades, then passing under one of Washington's best rock climbing areas, followed by a steep forest climb, topping out on a high rocky perch where only pine trees seem to be able to gain a footing. So, next time you are passing this area, take just a couple of hours and give the Index Town Wall a visit.
Highest Elevation: 1,820 feet
Hiking distance: 1.3 miles
Elevation Gain: 1,300 feet
Access: Paved
Access
Washington State Parks
From US 2, turn off the highway onto the North Fork Road (also called the Index-Galena Road), signed for Index. In 1 miles, turn left onto 5th street crossing over the bridge. Go into Index, turning left at the second stop sign on to Index Ave. Follow for .3 miles (road will bend) and hit another stop sign. Turn right onto Ave A and follow 0.6 miles to a gravel parking area on the left.
Index Town Wall - Forks of the Sky SP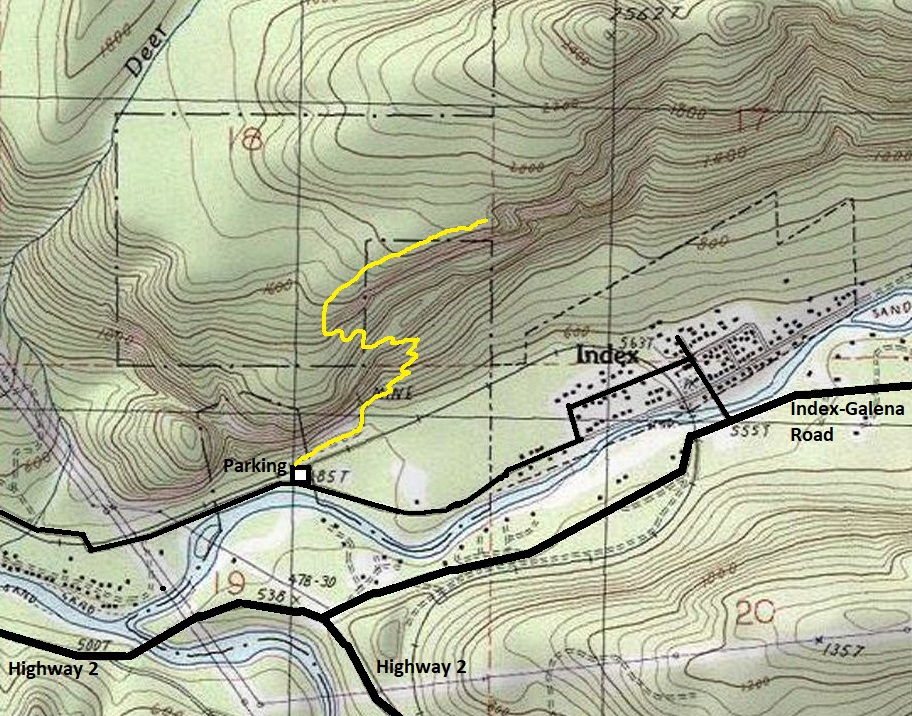 Route
From the parking area, find a wide dirt trail getting up to the railroad tracks. Cross the tracks and immediately turn right. Follow the tracks east a few minutes until the path goes left to the base of the rock wall and find a picnic table next to a sealed tunnel door. Behind the door is a 200-foot bore created to test a machine used for tunneling under the English Channel. Find the trail to the right at the forest edge. As the trail climbs, there will be several trail splits. Follow signs for the Upper Wall. The trail is steep but never gets near any of the cliffs. Just before the top of the wall, you will reach a cable fence blocking an old access road that is more like a stream bed. Follow this stream bed road a short distance up to the first viewpoint. Exercise extreme caution as the edge is not protected. The trail continues along the rim of the Upper Wall to several more dramatic viewing spots.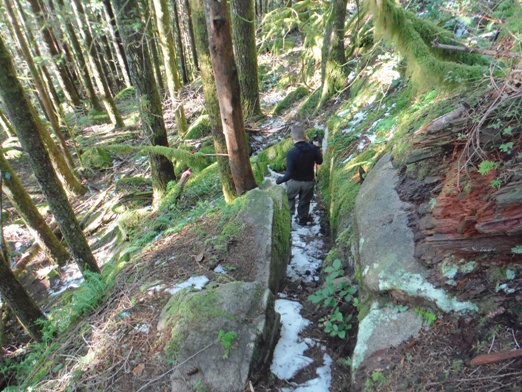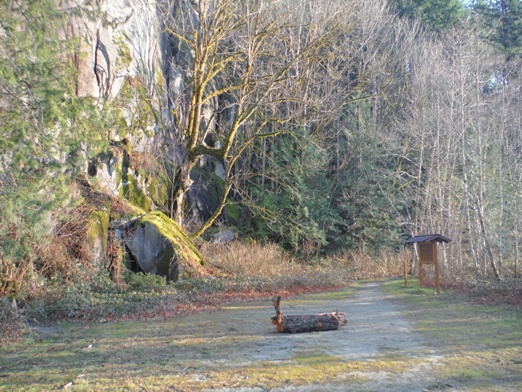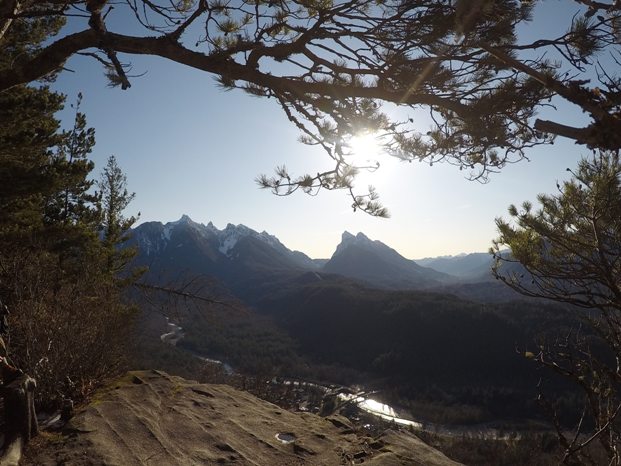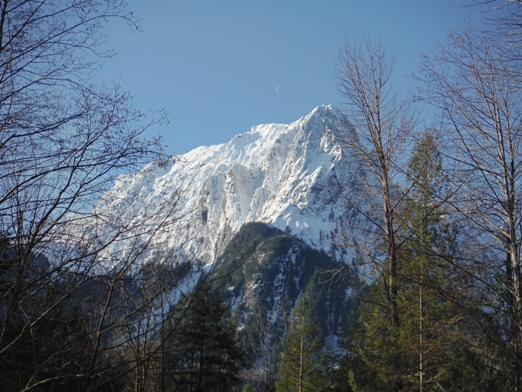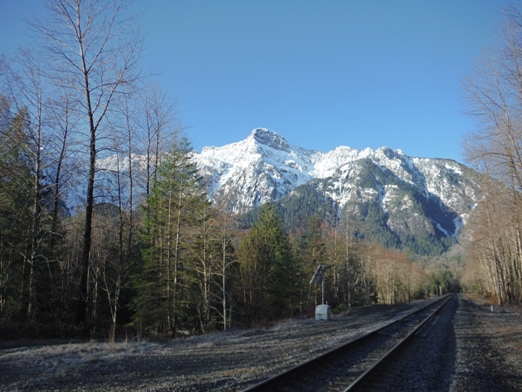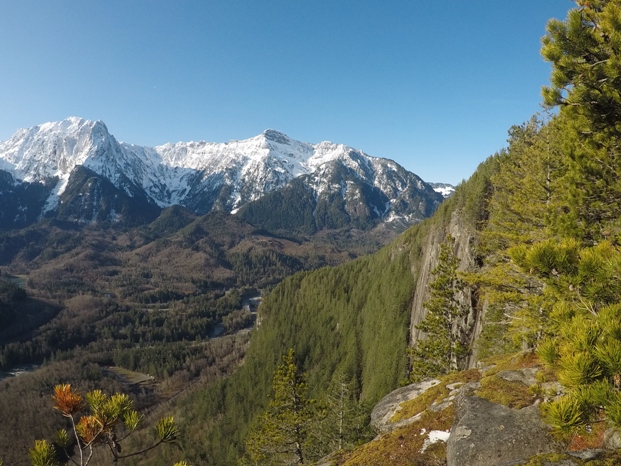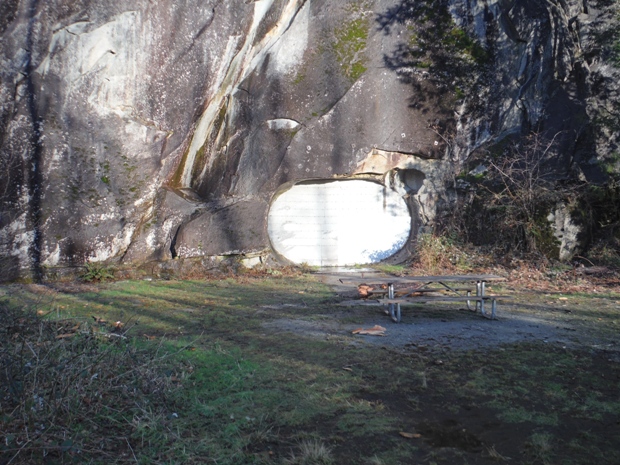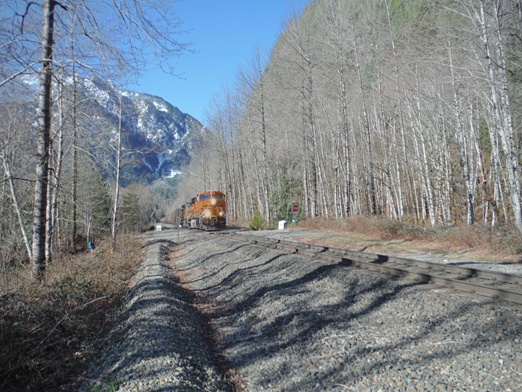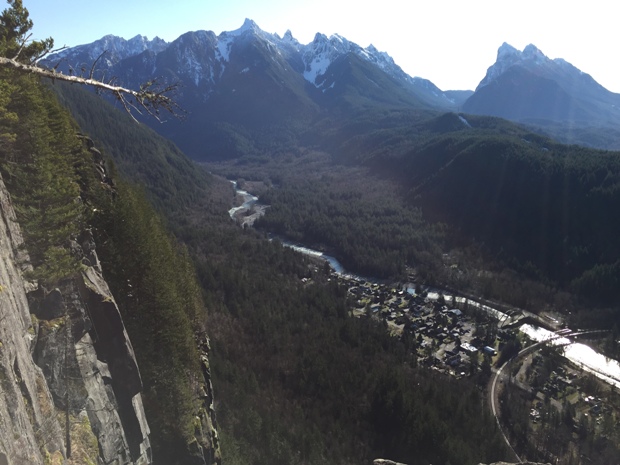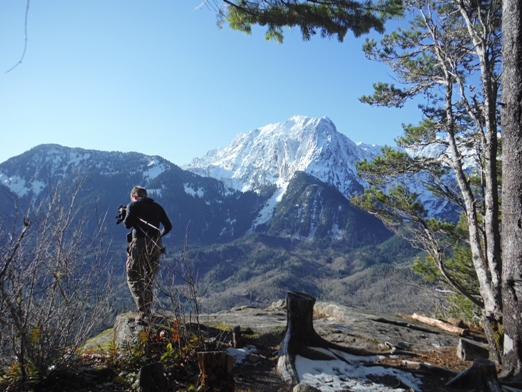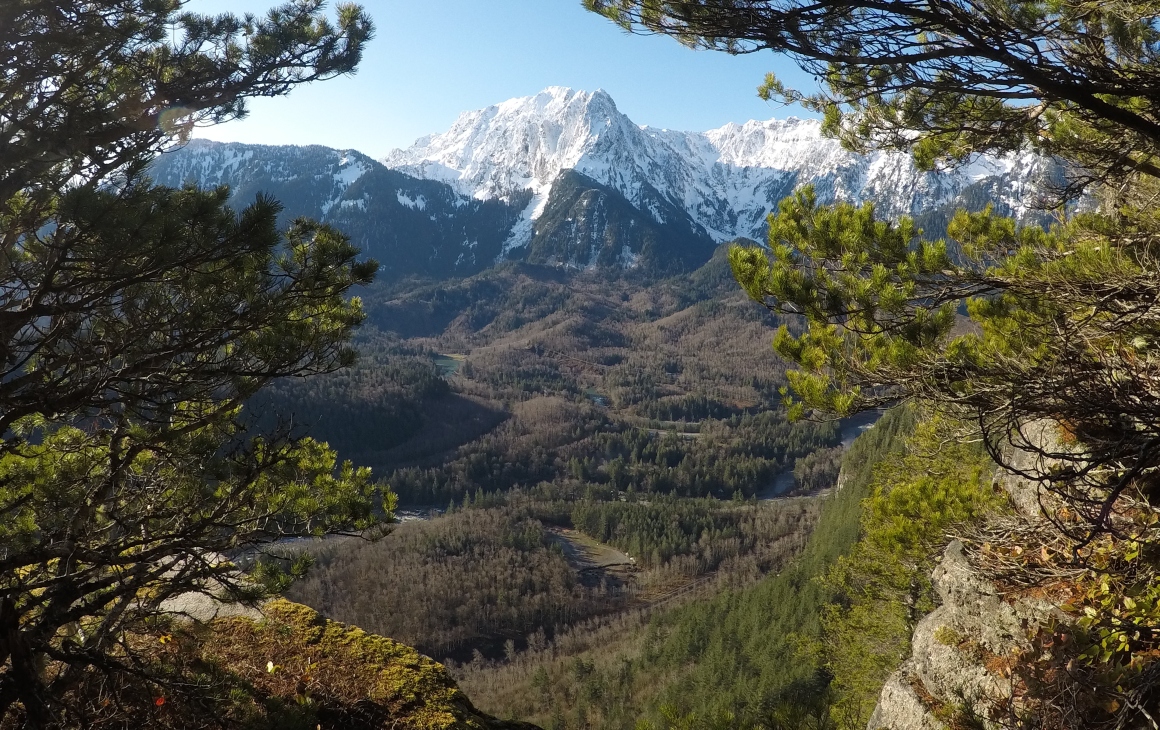 Train coming up the valley
Mount Persis from the tracks
Mount Index from the tracks
Start of the real trail up to the Upper Index Town Wall
Trail going between two rocks
At the first viewpoint looking down
Viewpoint looking to Wild Sky Wilderness, Haybrook Ridge and the town of Index
Upper Index Town Wall with Mt. Index and Persis in distance
Pines
200 foot deep bore behind the door
Mt. Index and the Skykomish River Valley