White Chuck Bench Lookout Site
Washington Lookouts
Located on the White Chuck Bench, this low elevation lookout was used primarily for training purposes. The lookout had a line of sight to the area of the Darrington Ranger Station lookout school, which also had a training tower. Rangers in training could take the azimuth, vertical angle and STR location between the two. White Chuck Bench was built in 1935, on a 20 foot pole tower with an L-4 cab on top. The July 22, 1935 Photo Survey panoramic photos taken at the lookout site appear to show the lookout under construction confirming the date of construction. As the images show, the entire flat bench is completely harvested of trees offering 360 degree views of the surrounding landscape. Today, most of White Chuck Bench has re-grown into a mature 2nd growth forest, with some 3rd growth in places on the edges. The lookout was sold and removed in 1955 by a private party for a vacation cabin. As for the exact spot where the former lookout stood, I have not been able to determine but hope a knowledgeable person will come forward. Some have said it was just east of the White Chuck Bench Trailhead. The GPS coordinates on many lookout and geocache websites place the former location right in the parking area, which could be the case, or a best guess.
Elevation: 1,120ish
Distance: Near Road
Elevation Gain: Very little
Road Access: Mostly Paved, then good gravel 1 mile
Looking Southwest - 1935
Looking Southeast - 1935
Looking North - 1935
This is the image said to be the White Chuck Bench Lookout in 1937. The Photo Survey shots two years before show it in a flat area with no trees. This image appears to be on the edge of a hill, with tall trees in several directions and with mountain in the background that do not match the location.



To get get to White Chuck Trailhead #731: From the Darrington Ranger Station drive south on the mountain Loop Highway for 10 miles, and turn left over the White Chuck Bridge onto FS Rd. #22. Just across the bridge is a pullout for a toilet. Drive 0.75 miles to the trailhead. There is a small parking area on the left.
Access:
Other conflicting information is the 1930 map (shown below) which calls the site Black Oak, which was reported in the Historical Registry as a tent camp at the spot location 2,948 northeast of the White Chuck Bench. And, the 1937 image spread across the internet of the former lookout on White Chuck Bench is clearly surrounded by very old trees, something the photo survey photos taken two years prior disprove.
Other Issues: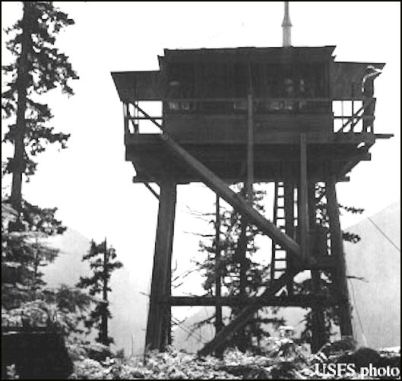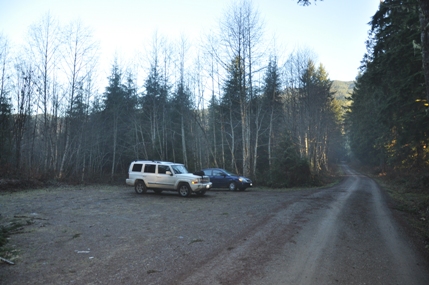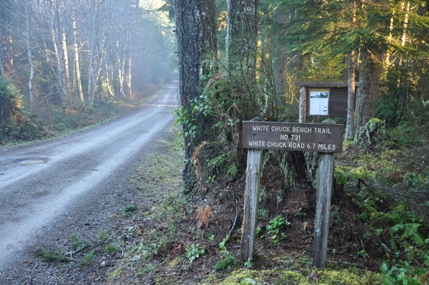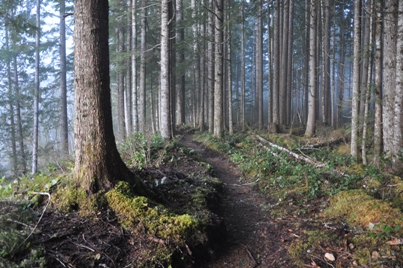 White Chuck Bench Trailhead
White Chuck Bench Parking
White Chuck Bench Trail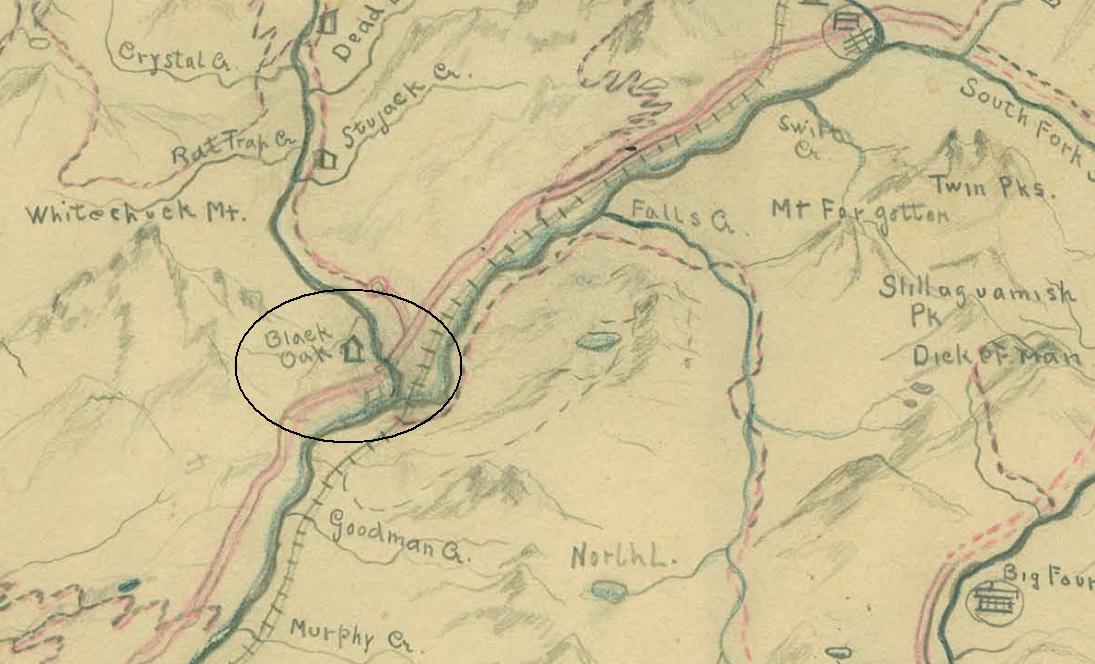 1930's era map calling the lookout Black Oak instead of White Chuck Bench