Red Mountain Lookout Site
Washington Lookouts
This short hike takes visitors up 700 feet on a rib of Red Mountain to a former lookout site, one that might get you to scratch you head...why? Built in a time when logging roads hadn't reached the higher elevations yet, the forests in these valleys needed protection. The L-4 lookout cab is reported to have been built in 1936 and removed in 1967. Just the drive will take you deep in the Cascades, to the edge of the Glacier Peak Wilderness. The North Fork Sauk Trail is the access point.
Elevation: 2,800
Distance: 1 Mile
Elevation Gain: 700
Road Access: Good Gravel with potholes
Take the Mountain Loop Highway 16 miles south of Darrington or 26.2 miles east of Verlot to Forest Road 49. Turn east and proceed 6.4 miles to a sign for North Fork Sauk parking lot.
Access:
Walk down the trail and within a minute is a sign on left for "Red Mountain, 1 mile". This has confused many hikers thinking they were going to reach the summit of Red Mountain...in one mile! The trail climbs 700 feet and reaches the narrow ledge where the lookout was perched. Nearby are some remnants of lookout material. The trail does continue on beyond the lookout location. If you do continue, you will reach a cliffy section that stops most hikers. A short scramble gets above it and back onto a climbers trail that will take you toward the summit of Red Mountain, also known as Painted Mountain.
Route:
1930's era sketch map showing the lookout on the side of the hill



Looking Southwest - 1935
Looking Southeast - 1935
Looking North - 1935
An image of the Red Mountain Lookout, background matches the 1935 SW view panoramic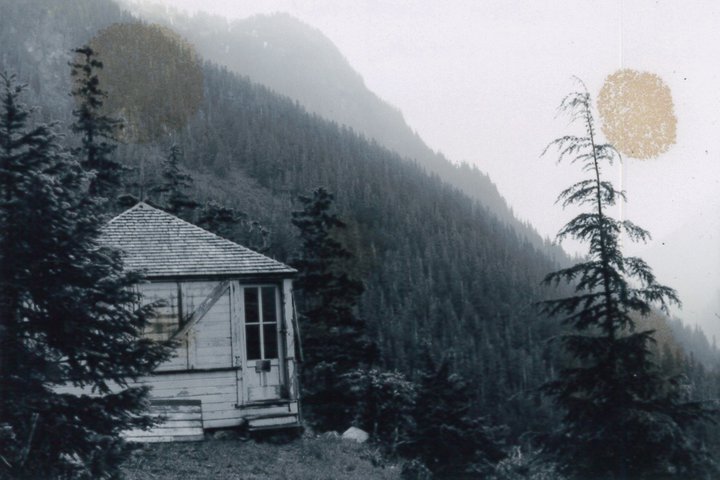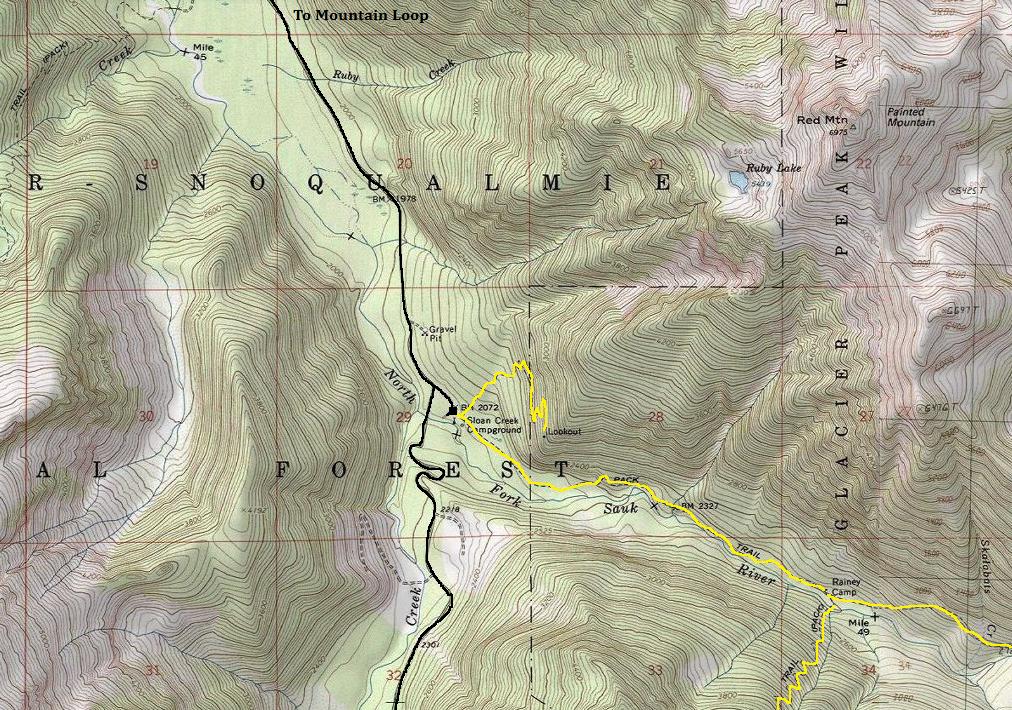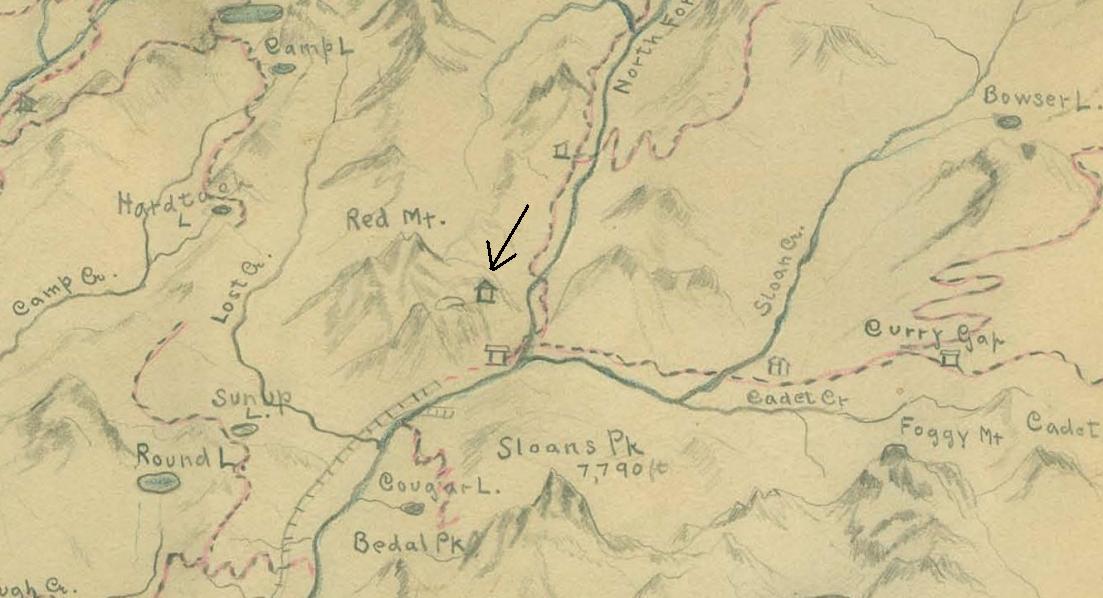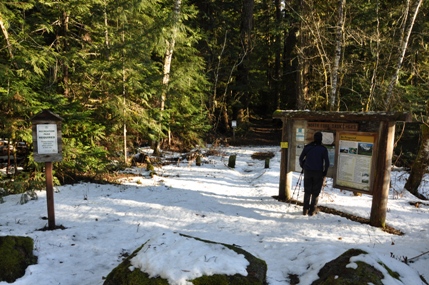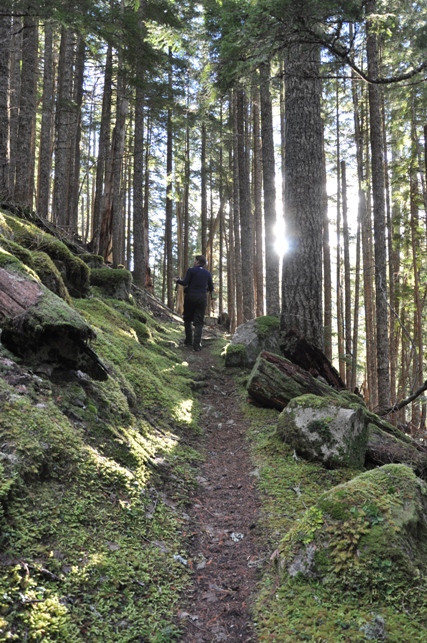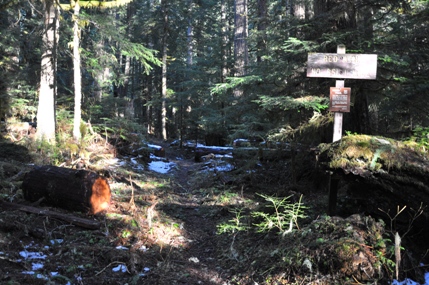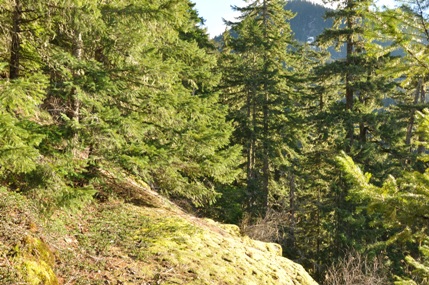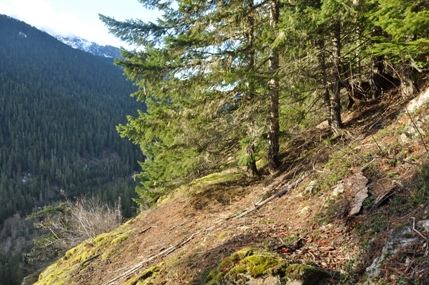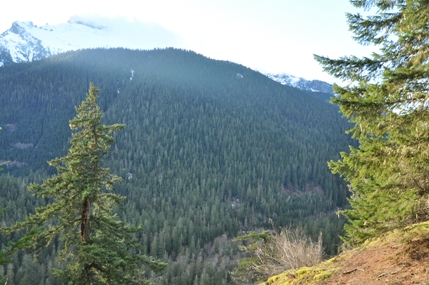 2015
2015
2015
Trail to lookout
North Fork Sauk River Trailhead
Turn for the Red Mountain Trail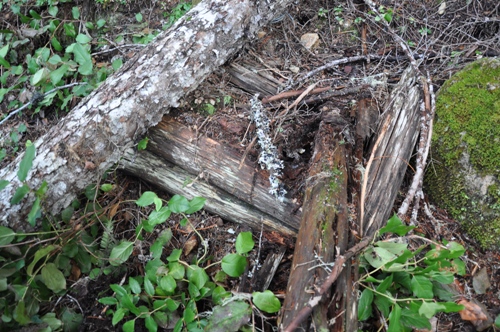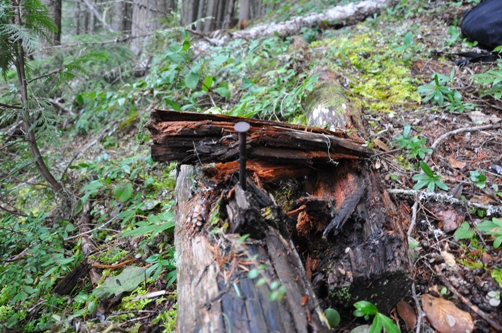 Just a bit of evidence is all that is left in the woods behind the lookout site