Pleasant Valley Lookout
Washington Lookouts
You would never know standing today at the Pleasant Valley Lookout location that there was once a tower and storage building. All that really remains is a large flat opening in the forest, similar to a logging landing. Surrounding the spot is a nice stand of second growth timber. The lookout was on the edge of a 70 foot cliff, now hidden from the valley by 100 foot trees. The only information I have about the site is from photos taken in 1934. High above up the ridge, Stahl Mountain had a L-4 cab built in 1933. A bit of the lookout was found during my 2014 visit but most of it had been removed. On a hunch, I checked the base of the cliff below the lookout but found little evidence of pieces being chucked over the cliff by 80 years of possible vandalism. To reach the site by legal access, an enjoyable hike on state & federal land is required.
From Elbe, drive south a few miles to a right turn on the Pleasant Valley Road. Follow it to the end where a minor forest road veers left. In a short distance is two locked gates. To the right is Tacoma Water property with a bunch of signs saying No Trespassing. To the left is a gate where Forest Service Road 74 once accessed the Little Nisqually area. It has washed out in places and hasn't been open in several years. Park allowing access to gates. If signs indicate no parking near the gates, go back and park on the Pleasant Valley Road.
Access
Elevation: 1,675 feet
Distance: 1.5 miles
Elevation Gain: 400 feet
Road Access: Paved
Just past the gate the road crosses a creek and traverses along Alder Lake. Within 10 minutes is a road branching left. Take this road, climbing over occasional fallen trees. After climbing a few hundred vertical feet, the road forks. Take the left one. A decent hiker/hunter trail exists, noticeable when crossing water berms and washout areas. After a while, the trail opens up on the left where you hit a fence line and parallels private property. Next the old road enters a nice second growth stand for the remainder of the trip. Hike until you cross the next major stream crossing (avoiding one uphill split and one downhill split). Directionally challenged will have trouble here. Once across the creek, the trail is dropping, you come to a steep hillside and might even pass right below the cliff where the lookout is high above. An old road does switchback up the creek to reach the lookout, or you can climb straight up on either side of the cliffy area.
Route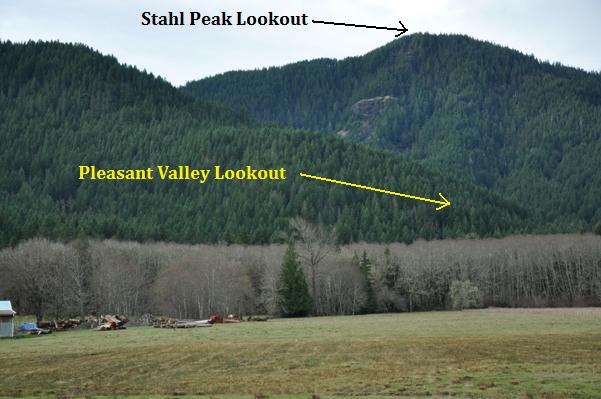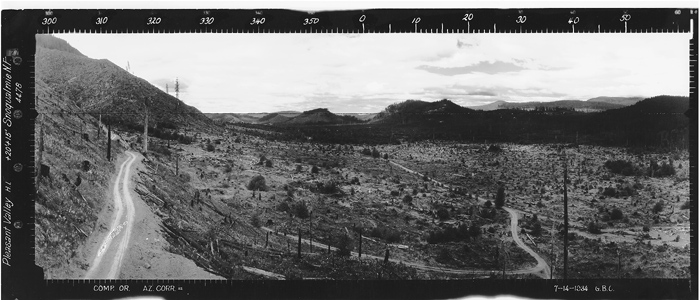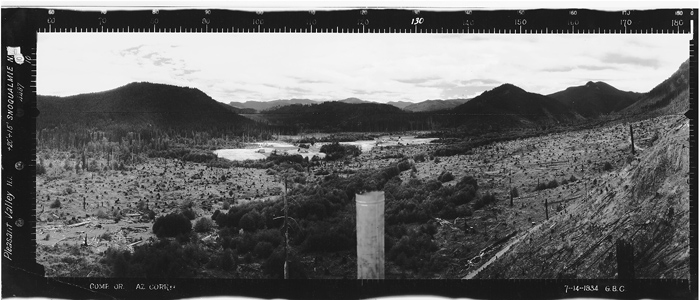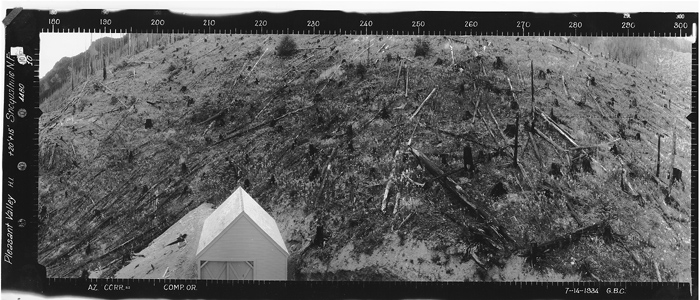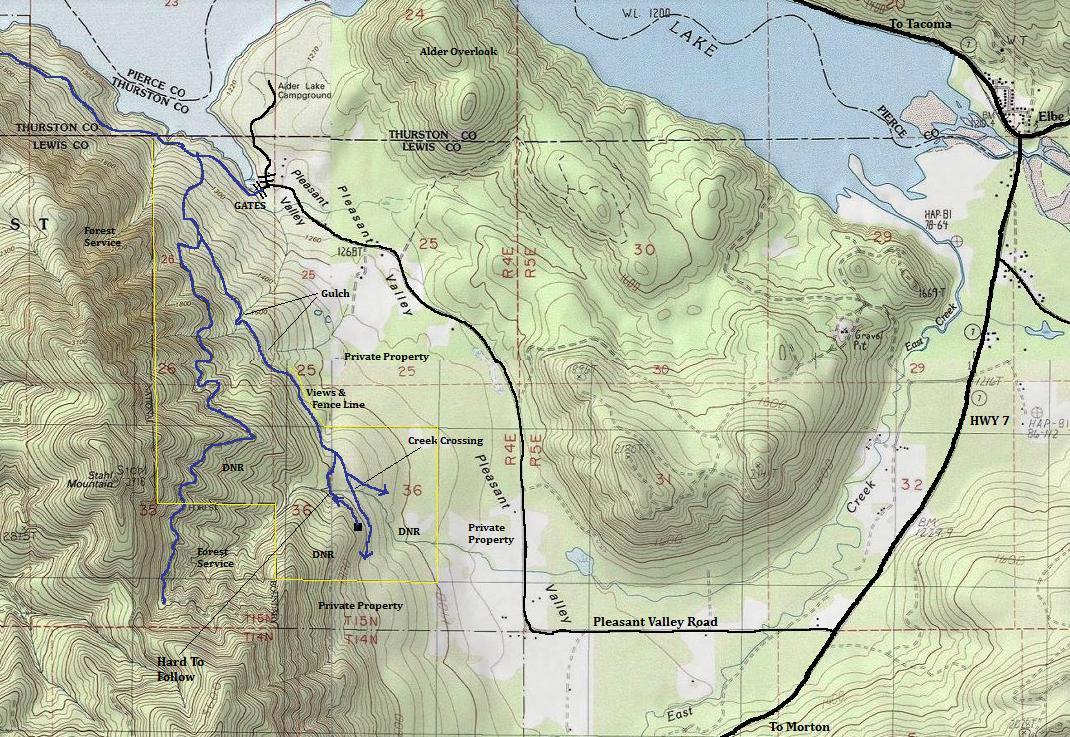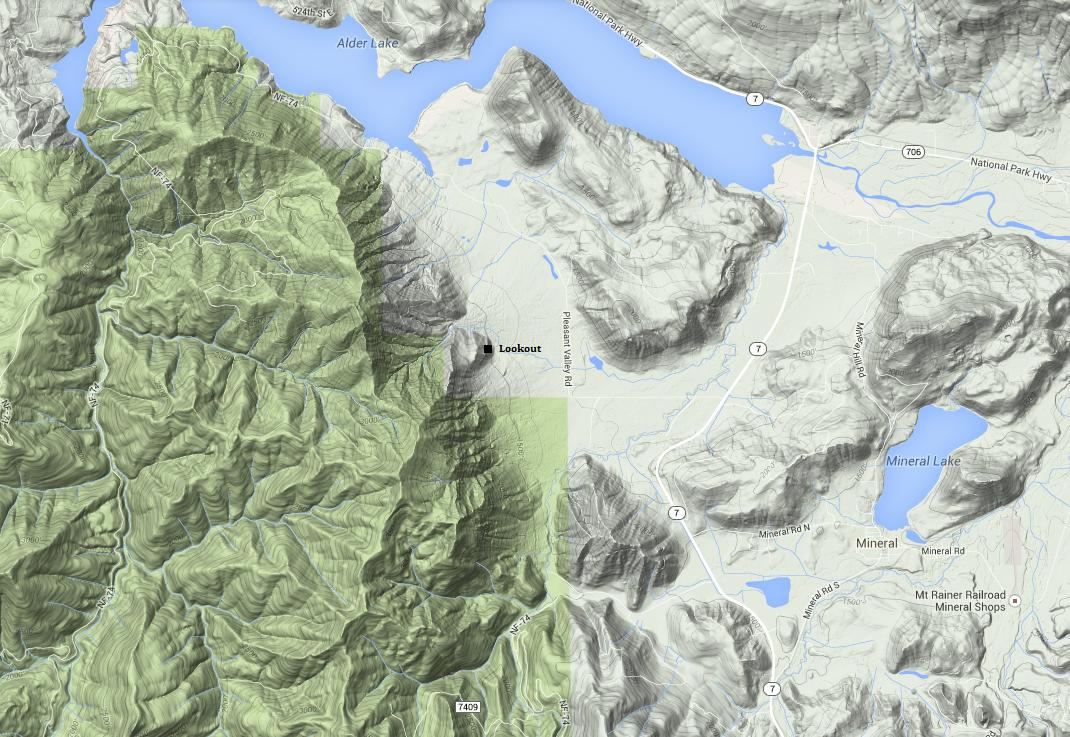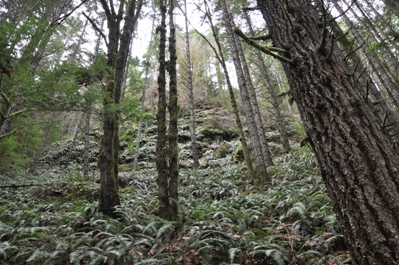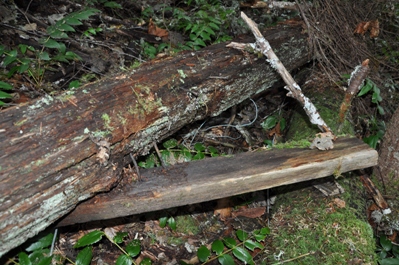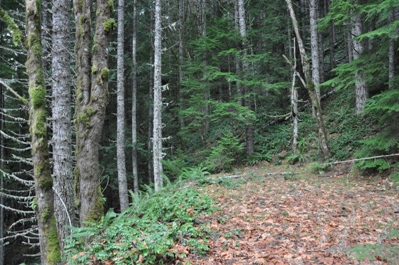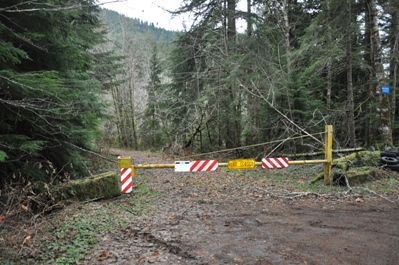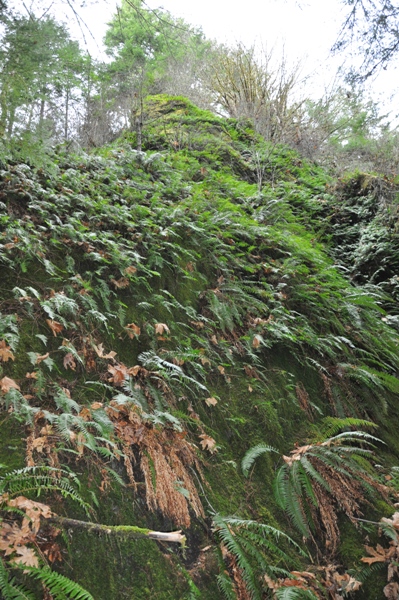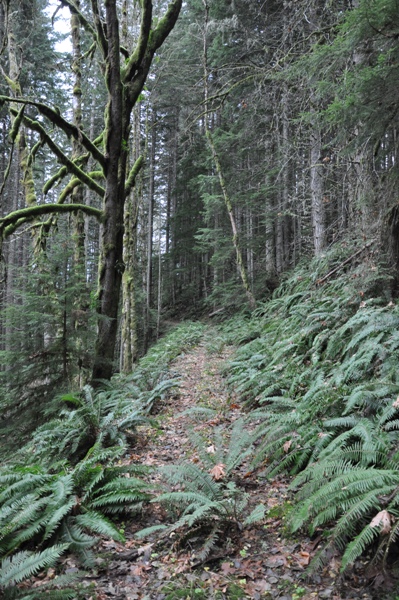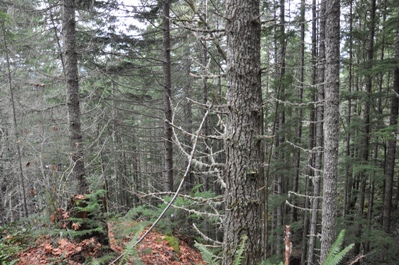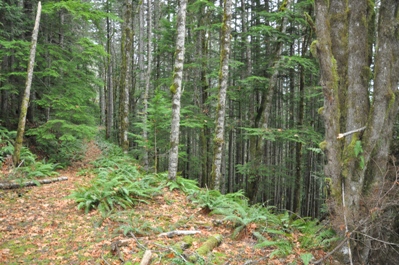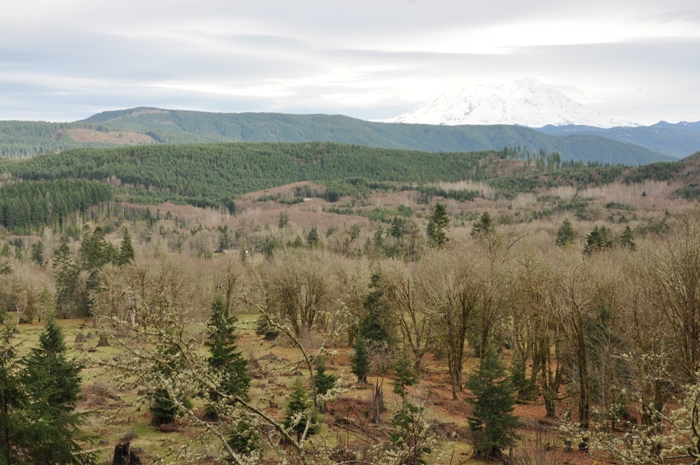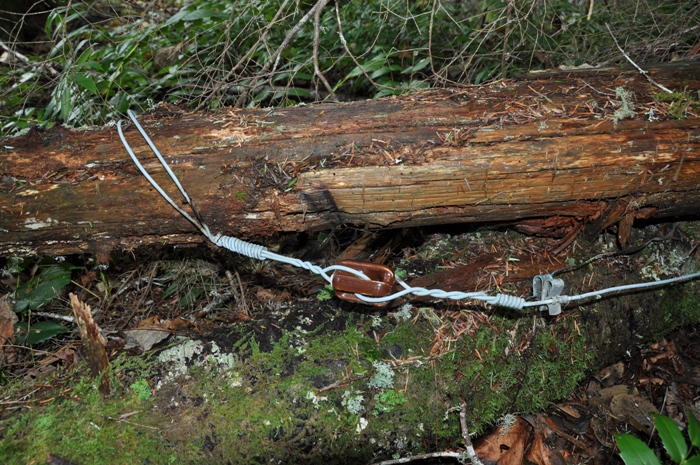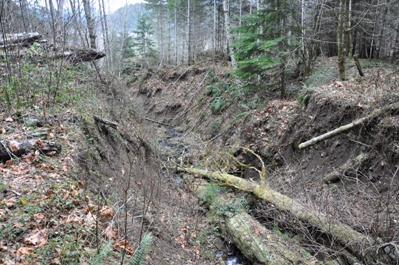 Same view North - 2014
Looking North - 1934
Looking Southeast - 1934
Looking Southwest - 1934
Same view Southeast - 2014
Same Southwest - 2014
Mount Rainier & Mt. Wow
Below the lookout looking up the cliff
From the fence line looking out over Pleasant Valley to Mt. Rainier
This is directly below the lookout, on the old road looking up to the cliff
The best evidence found of the former lookout
Nails and a board
Area from the Pleasant Valley Road
The old lookout road just before it reaches the lookout site
Trailhead at the old Forest Service Road 74 gate
Ok trails get around these washouts