Elk Rock Lookout Site
Washington Lookout Sites
One of the first sites on the Spirit Lake Memorial Highway is Elk Rock, although few take time to visit this historic spot. In 1940, "At the conclusion of the fire season, a tractor trail was partially built to the summit of Elk Rock in Cowlitz County. Bad weather forced the close of this project with about one-half mile of construction to be completed. A Lookout tower will be erected on this point during the spring of 1941." (33rd Annual Report of the Washington Forest Fire Association)

In 1941, "The Civilian Conservation Corps undertook to erect an 80 foot lookout tower and cabin on Elk Rock, providing the Association would complete a road capable of allowing a 'cat' to haul up the materials. A road was located in the fall of 1940, and a goodly portion of it constructed. Early this spring, the road was pushed to the top and the CCC fulfilled its share of the load, constructing a tower which fully justified our observations as to the merits of the site as a lookout point. This tower overlooks an area subject to severe lightning storms, and no less than 11 separate fires from this cause were located and extinguished in this, the first year. (34th Annual Report of the Washington Forest Fire Association)

The plan was to build a passenger road shortly after but it wasn't until 1954 that the old trail with thirteen switchbacks was converted into a jeep road. The lookout was abandoned in 1963 after being damaged by the Columbus Day storm of 1962. A new lookout was built just a mile over called the Ted Gilbert Lookout. Elk Rock was hit by the blast of Mt. St. Helens but the foundation ruins still remain.
Forest roads reach close to the summit but are usually gated and officially require a permit. The quickest access is to park in the Elk Rock Viewpoint on the Spirit Lake Memorial Highway. Walk east on the highway until beyond the road cut. Now, just work up the forest to the summit. Trees are not too tight with very little brush. Several old roads will also be crossed along the way.
Access & Route
Elevation: 4,391 feet
Distance: 3\4 mile
Elevation Gain: 700 feet
Road Access: Paved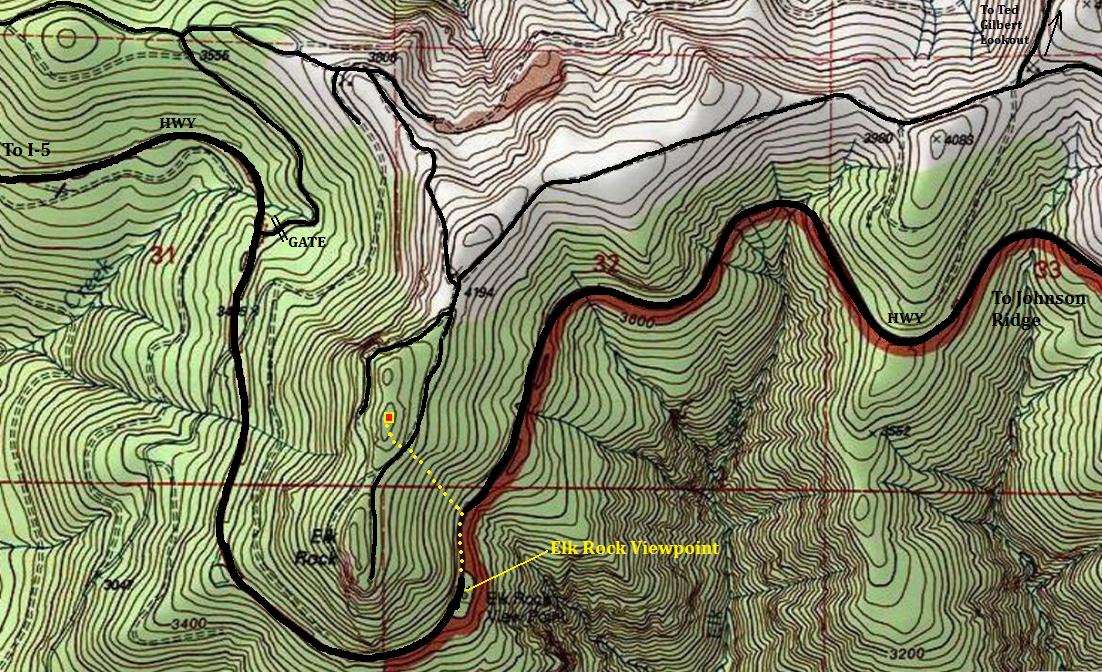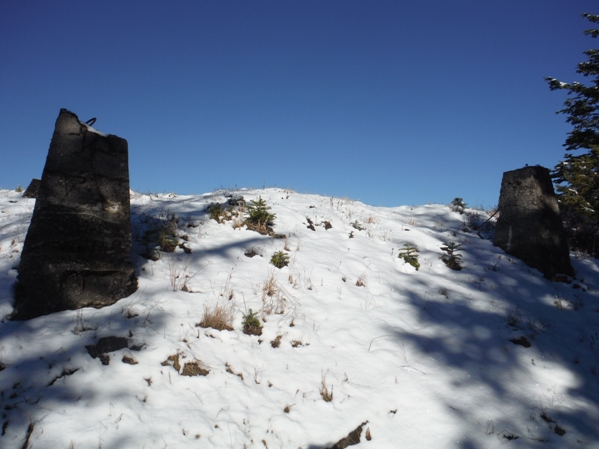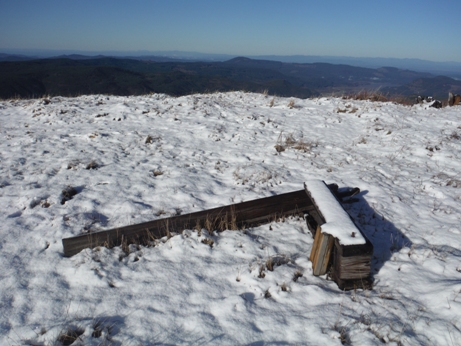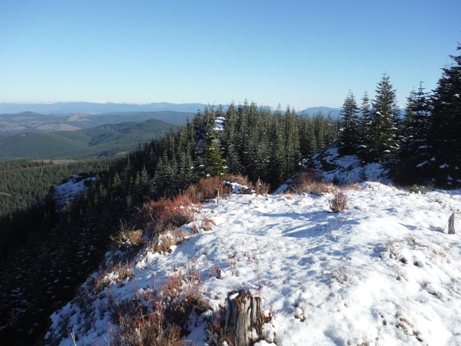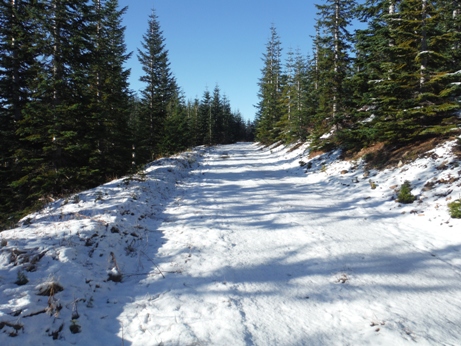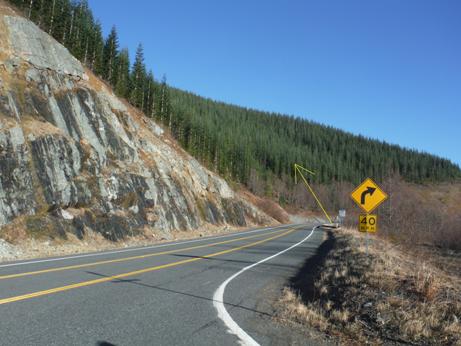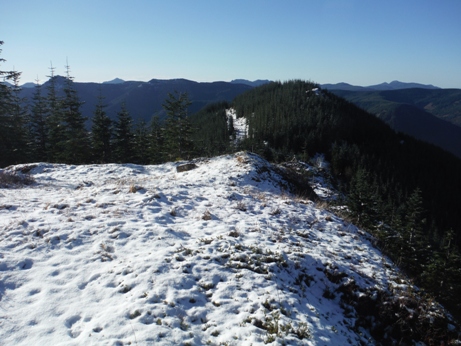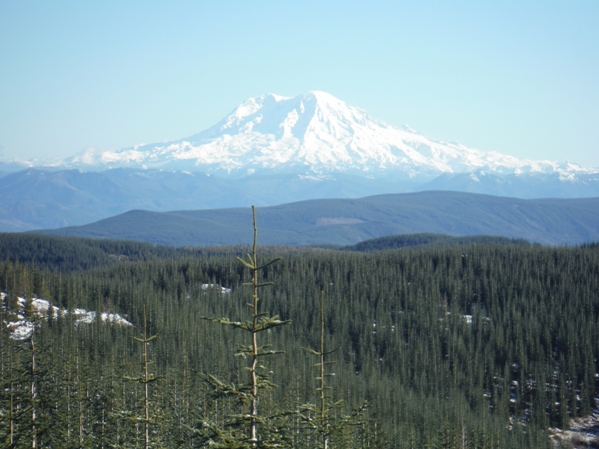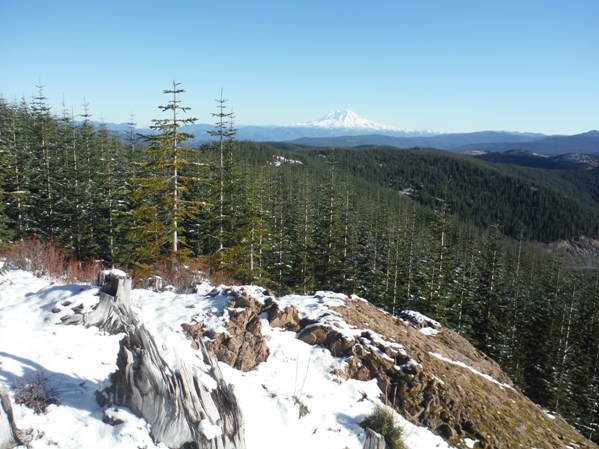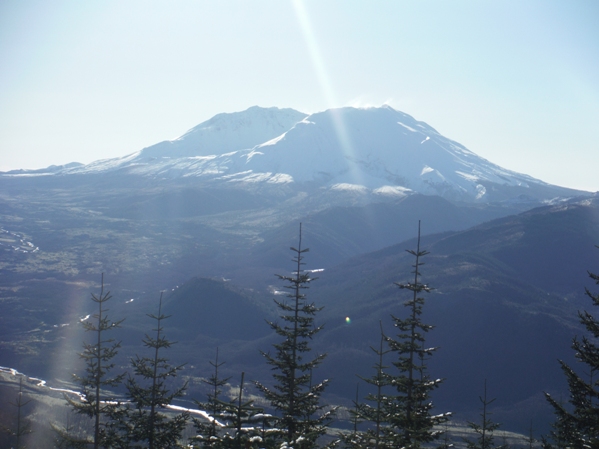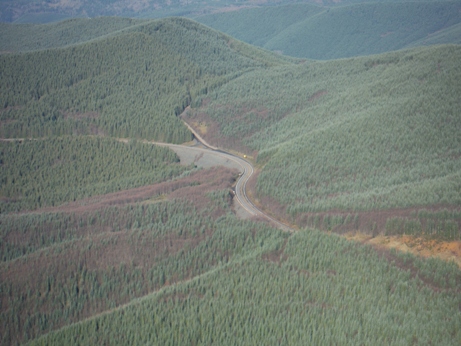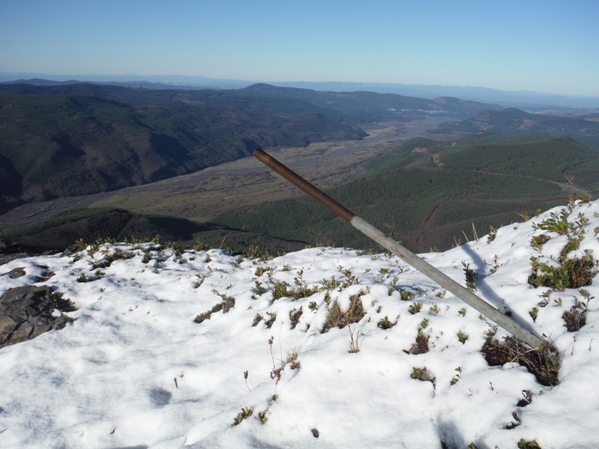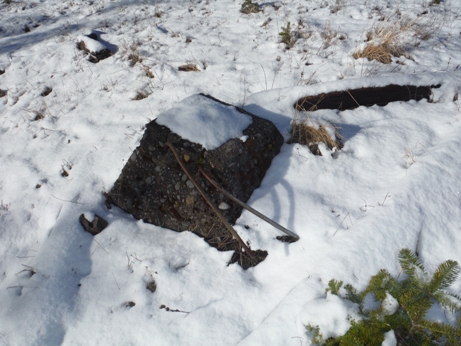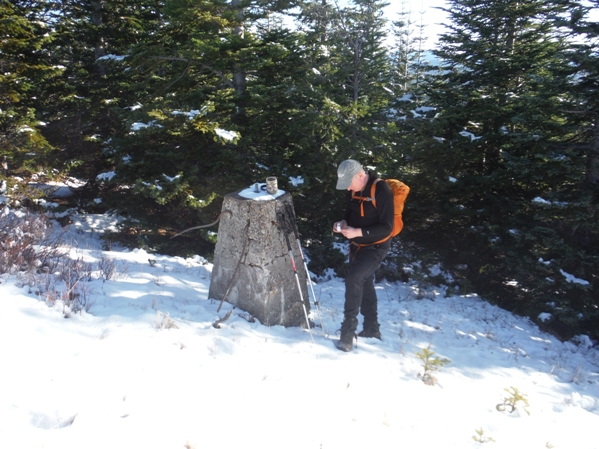 From the pull-out, walk down highway to where I show the arrow
Lookout remnants and the Toutle River Valley
Forest leading up to the lookout
Two lower foundations
Crossing the road near the top of Elk Rock
Paul finding his Geocache!
Looking to the south summit of Elk Rock
Looking north from the lookout site
Bench made from lookout remnants
Mount St. Helens from just below the summit
Highway 504
Mount Adams from just below the summit
Foundation
Mount Rainier from just below the summit