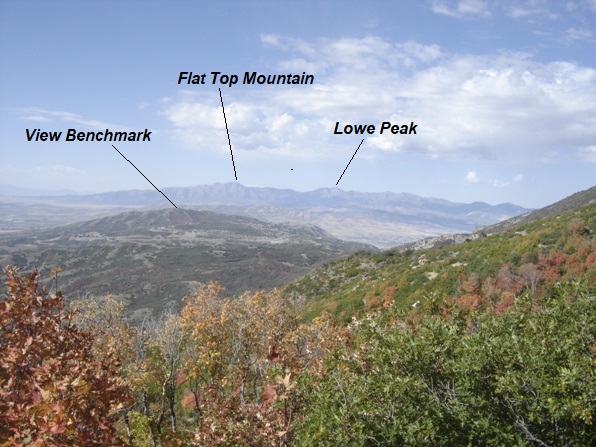 Big rocks at the summit of South Thunder
Upper Bells peak as we passed below it
Looking north to the south summit of Thunder, then Broads Fork Twin Peaks/Sunrise/Dromedary in the distance
The east face of Lone Peak
Utah Lake and Upper Bells Peak
Looking Northwest into Salt Lake County
Hiking between South Thunder and Upper Bells
Looking to his next summit for the day, Lone Peak
Looking South into Utah County
View Benchmark
Flat Top Mountain
Lowe Peak
View to the West from the trail between the first and second Hamongog
South Thunder Mountain and Upper Bells Peak
Distance: 12+ miles round-trip
Elevation Gain: 6,300+ feet
Summit Elevation: 11,154 feet
Access: Paved
Utah Hiking & Climbing
Access:
Route:
Sandwiched between Lone Peak and The Pfeifferhorn, is the often forgotten Thunder Mountain. This peak has two summits but only the south peak has enough prominence to be officially on the list. Accessing South Thunder is made easy by the popular Schoolhouse Springs Trail. Additional peaks are in the area if you have time, we combined this with Upper Bells Peak as well. My climbing partner then went on to do Lone Peak. I picked him up in Draper later that day.
South Thunder Mountain starts out with a long 1.5 mile road walk. It's pretty boring so getting an early start in the dark can't hurt. At a switchback in the road around 6,300 feet, a shortcut route can be used going straight up an old dozer trail. This eventually merges back with the road around 6,900 feet. Continue on the road a bit further until it ends near the First Hamongog. Now on a trail, continue up to the Second Hamongog where lots of camping is available. Continue following the nice trail all the way above tree line and as close to Lake Hardy as you like. We climbed up the open rocky ridge area on west of the lake. Soon we were at the base, and then the top of the south peak. The views are good but the taller Lone Peak is better positioned for the striking vistas. To climb Upper Bells as well, just traverse between the peaks on the ridgeline. There are a few ups and downs, one little cliffy area I had to drop below to make better time. The final 100 feet is exposed class three. To get down, a faint easy trail exists along the whole south ridge back down to the Lake Hardy Trail. Upper Bells would be a good whimp-out peak if South Thunder is too far or you think the weather will deteriorate before you reach it.
Drive north into Alpine from SR-92 on 5300 West. Go 7.4 miles to 200 North. Turn right, go one block to a four-way intersection. Turn left onto Grove Drive. In about 2 miles, the road ends at a T intersection, turn left onto Oakridge Drive. Continue on Oakridge Drive to a left turn on Aspen Drive. Look for Aspen Grove, the trailhead is in these roads somewhere…you'll find it. Park near the gate; there are no signs and the parking is limited.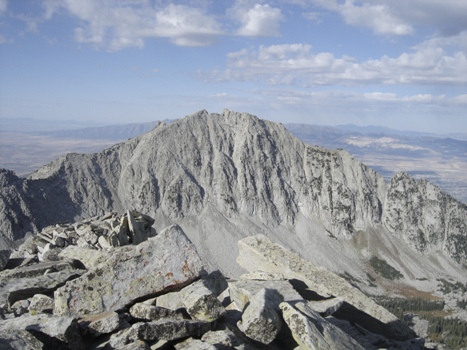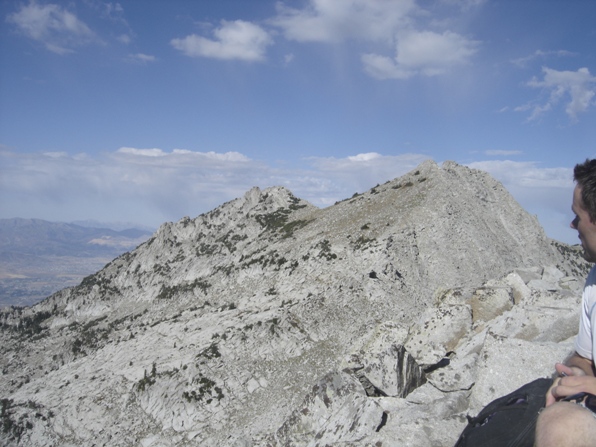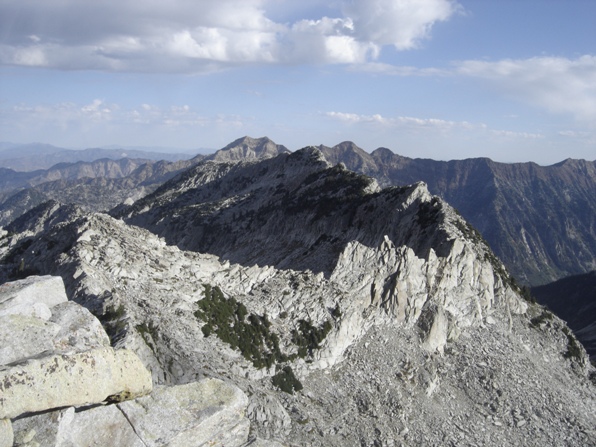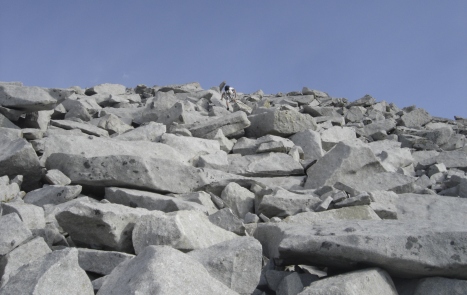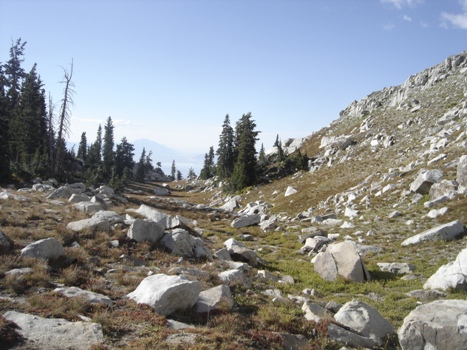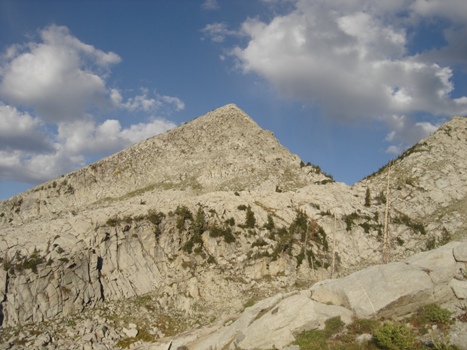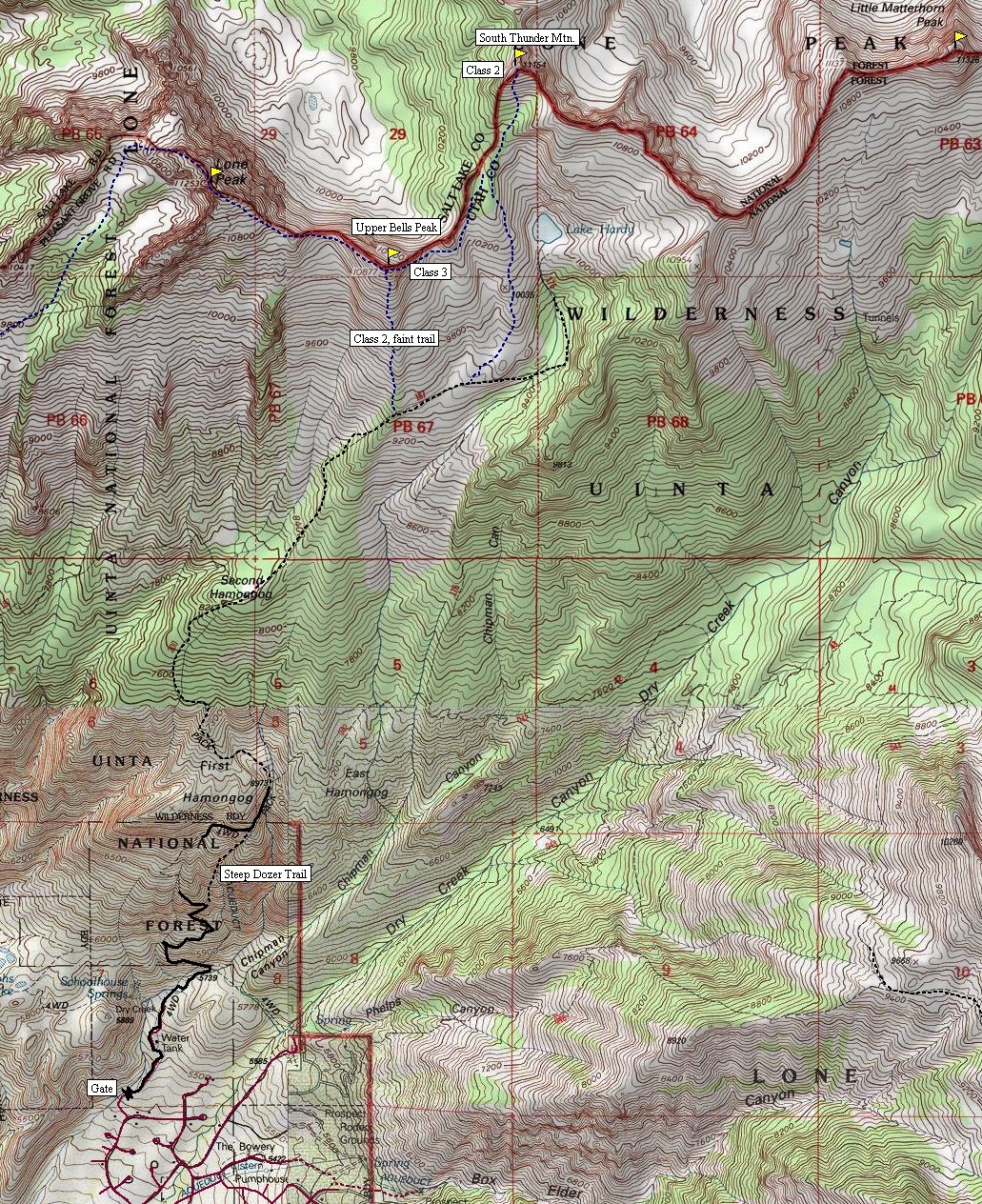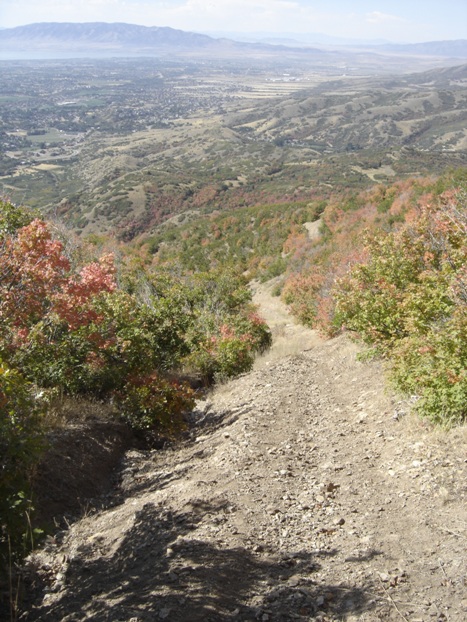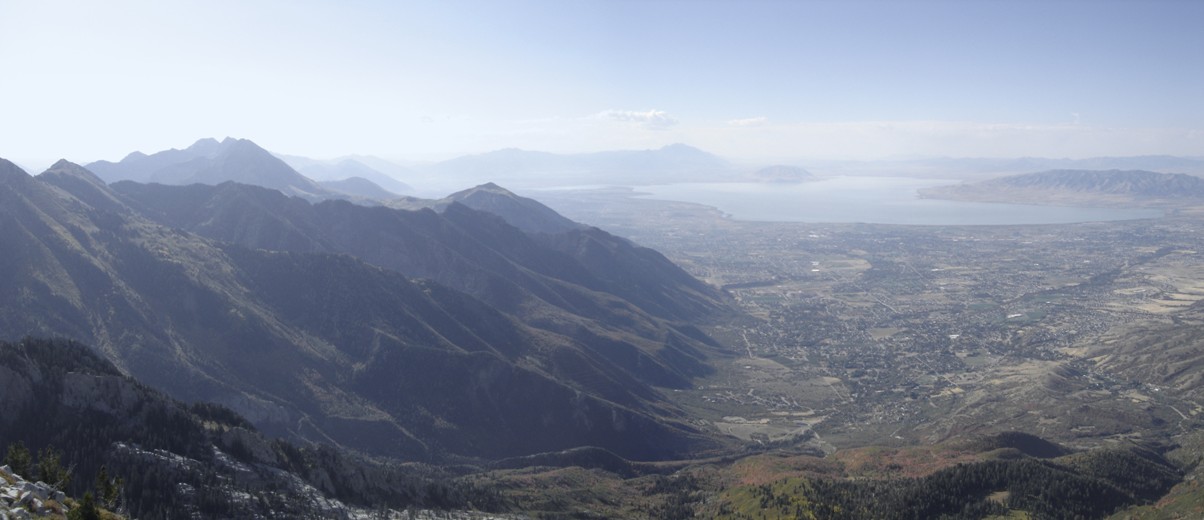 Very steep Upper Bells Trail
Trailhead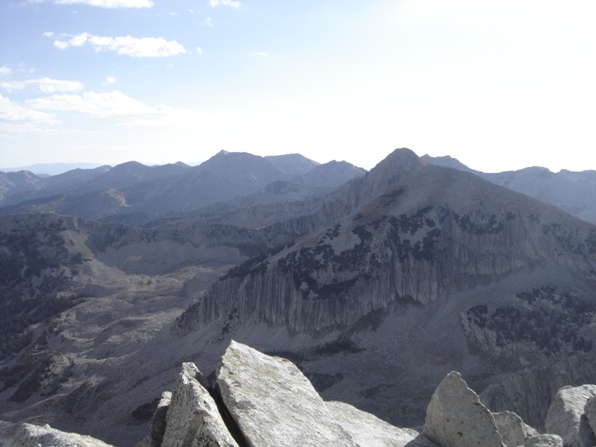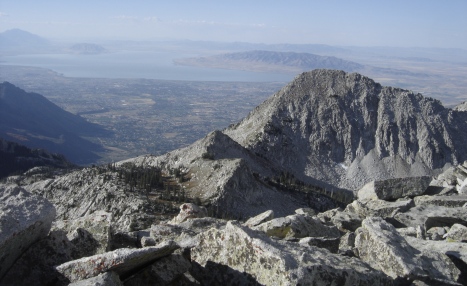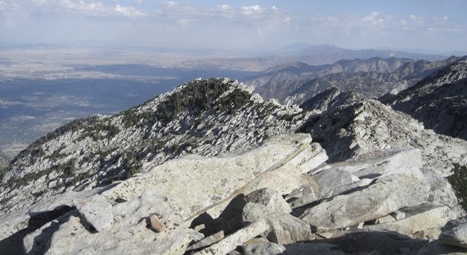 View North
View East