Utah Century Club
Utah Hiking & Climbing
Michael R. Kelsey 300+ peaks
This is a list of those people I am aware of that have climbed over 100 different mountains in Utah with 300+ prominence. If you or someone you know should be on this list, please contact me. My hope as always is to drive more people into the pursuit of peakbagging.
John Vitz 231 peaks
Scott Patterson 352 peaks
Eric Willhite 376 peaks
JHardink 719 peaks
Dean Molen 272 peaks
Kadee 166 peaks
gjagiels 100+ peaks
byates 119 peaks
Now living in Craig, Colorado, Scott lived in Utah for years bagging peaks. Once in a while, he still gets a few just inside Utah from Colorado. Now he bags Colorado peaks like crazy, many with his kids.
JHardink likes to remain anonymous but he moved to Utah and was bagging peaks at an alarming rate. Slowing down now, he is.
Originally from Grand Isle, Vermont, I hear many stories about the various ascents of this peakbagger. He's probably in the 200 range but won't add them up...or tell anyone.
Living along the Wasatch Front most of his life he's been climbing Wasatch Peaks a long time. His favorites are long ridge runs such as The Beatout, Cottonwood Ridge and the Timp ridge. He back country skis during winter season, doing a few peaks but mainly yoyo stuff. He's served time as the Wasatch Mountain Club Board of directors President, Hiking Director and Conservation Director and Trustee.
Living in Lehi Utah since 2007, he spent most of his life in Kennewick Washington traveling from there to distant peaks. This 70+ year old machine has done most of his peaks in the past six years although he had climbed many mountains years before.
Living in Manhattan Beach California, he road trips bagging peaks big and small. John has been the leader in climbing 2,000+ prominence mountains around the United States. He has climbed well over 2,200 peaks around the West.
Living back in Seattle, Eric lived in Utah from 2007 to 2011 climbing most of the peaks during that time. But he still visits and grabs a few each year.
Michael grew up in Eastern Utah near Roosevelt, then in Provo. After graduating from college in 1970, he went on to travel and climb in 223 countries, republics, islands, or island groups.. He has written and published many books including the Utah Mountaineering Guide.
View of the Wasatch from South Mountain above Herriman
Obstacles on the way to Tintic Mountain
The chair on peak 6194 "Chair Hill"
Wasatchvoyage 117 peaks
I'm afraid he recently became a peakbagging addict and will forever be tormented by the need to get out and summit something.
Mountaingazelle 100+ peaks
She climbs all over the West but the Wasatch Mountains are closest so she bags many peaks here. Favorite places include the Tetons and the desert and canyons of Southern Utah.
ZeeJay 765 peaks
I don't know where this "mom" came from but she is racking up peaks fast!
Many Uinta peaks as well as many repeat ascents in the Wasatch.
Joseph Bullough 100+ peaks
If he wouldn't spend so much time climbing Mt. Olympus (over 100 times), he'd probably be near the top of this list!
Mike Garratt 355 peaks
A legendary Colorado climber who has hiked over 3000 summits in CO
Gordon MacLeod & Barbara Lilley 145 peaks
From California, they have hiked around 5 thousand summits around the west. In Utah they have placed many of the registers.
cp0915 168 peaks
Courtney Purcell, who literally wrote the book on Zion summits.
Segrant 255 peaks
Erik Packard 237 peaks
Bob Packard 201 peaks
Mark Schmilz 185 peaks
Kent Beverly 162 peaks
dh gold 153 peaks
Greg Bronder 151 peaks
SarahT 147 peaks
Jerry Roach 137 peaks
Jennifer Roach 130 peaks
Andy Martin 128 peaks
Chris H. 126 peaks
Rick Baugher 126 peaks
Kirk Mallory 123 peaks
Tracy Foutz 113 peaks
Actively peakbagging with plans to move up this list.
Mark Nichols 108 peaks
Steven Thompson 108 peaks
Victor Zhou 108 peaks
Dominic 105 peaks
Teresa Gergen 102 peaks

Grandview Peak view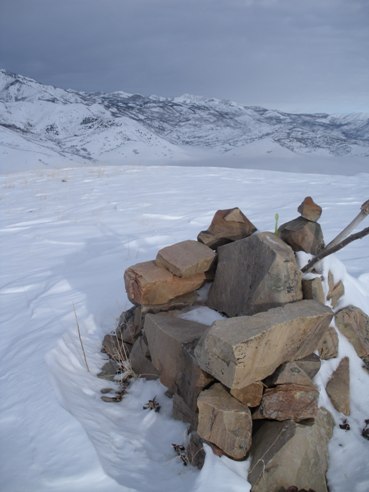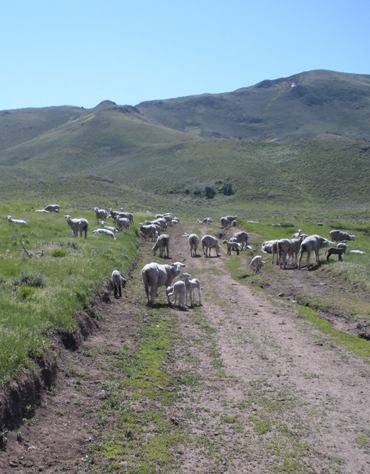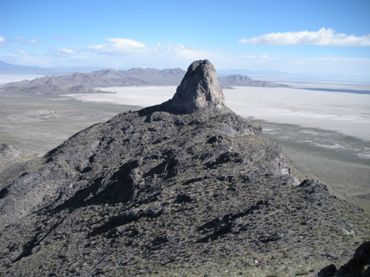 The thumb on Cobb Peak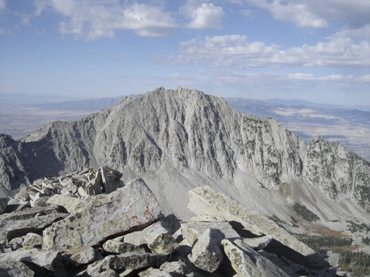 Lone Peak