North Wah Wah Mountains Highpoint
Distance: 1.5 miles
Elevation Gain: 2,000 feet
Summit Elevation: 8,980 feet
Access rating: Level 2 or 3
www.WillhiteWeb.com: Your online resource for hiking, climbing and travel
Access:
Route:
Just north of the Wah Wah Mountains is the Loneliest Road in America, Highway 6. The paved highway 21 to the south that accesses this peak is even more lonely! Although North Wah Wah Peak is an easily accessed mountain on the north side of Wah Wah Summit, in the last 7 years it has seen only 5 climbing parties. The problem: it's just a long way from anywhere. Wah Wah ranks as #53 on the Utah prominence list.
From the end of the road, go northeast crossing a small draw toward a ridge that looks like it may not connect with the main mountain. It does and provides a brush free route to the summit ridge. Around 7,800 feet the route gets a bit steeper, avoid cliffs on the route by going left on game trails. An obvious spire is visible, head just to the left of the spire to access a notch. Once through, climb 200 more feet to the east/west summit ridge where the going becomes much easier. Just when you think you are there, you'll see land just a bit higher to the west. Keep walking and you'll be there soon enough. Look for the cairn and register. If climbing in winter, although the steep south face of the mountain melts out, bring snowshoes for the summit ridge walk. It is almost at 9,000 feet, shaded and will have lots of snow.
Find your way to Milford Utah. Take highway 21 west out of town passing through the San Francisco Mountains and reaching the Wah Wah Mountains in about 30 miles. At the pass, a dirt road north toward the peak. Follow it taking a left at a Y near a old rusty car shell. Follow the road from the pavement about 1 mile and 500 feet of elevation to the end of the road. Park there.
From the Wah Wah Valley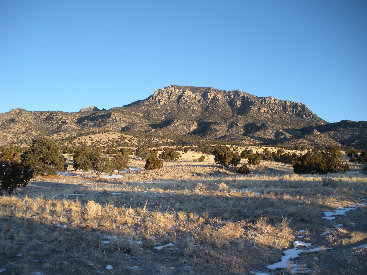 North Wah Wah from Wah Wah Summit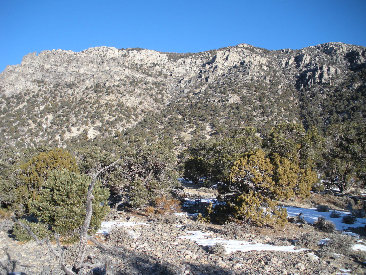 Around 7,500 feet on route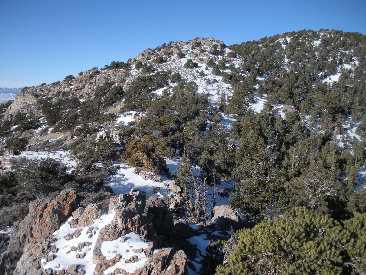 At 8,600 feet looking west to a false summit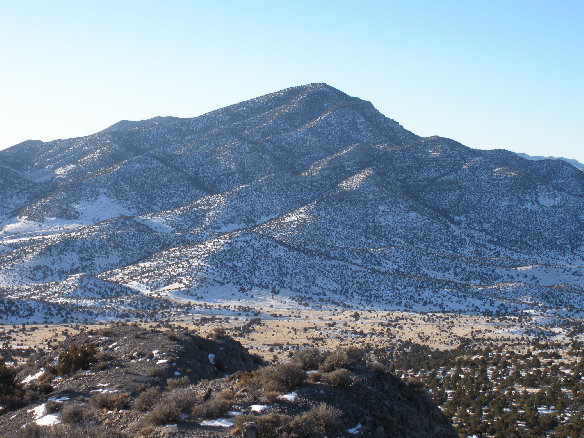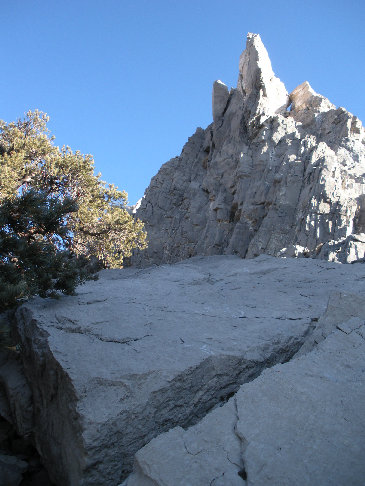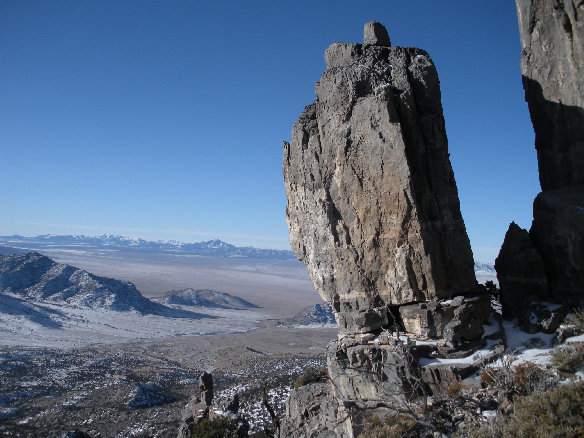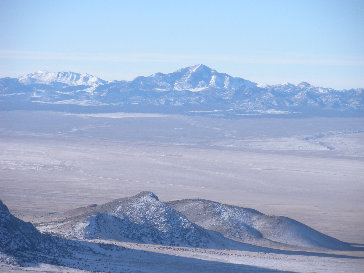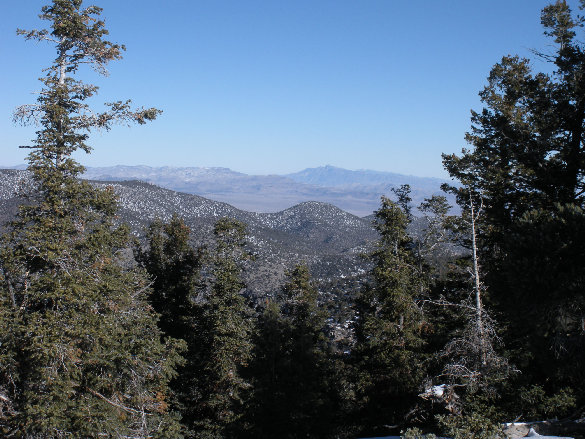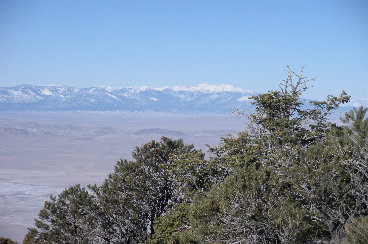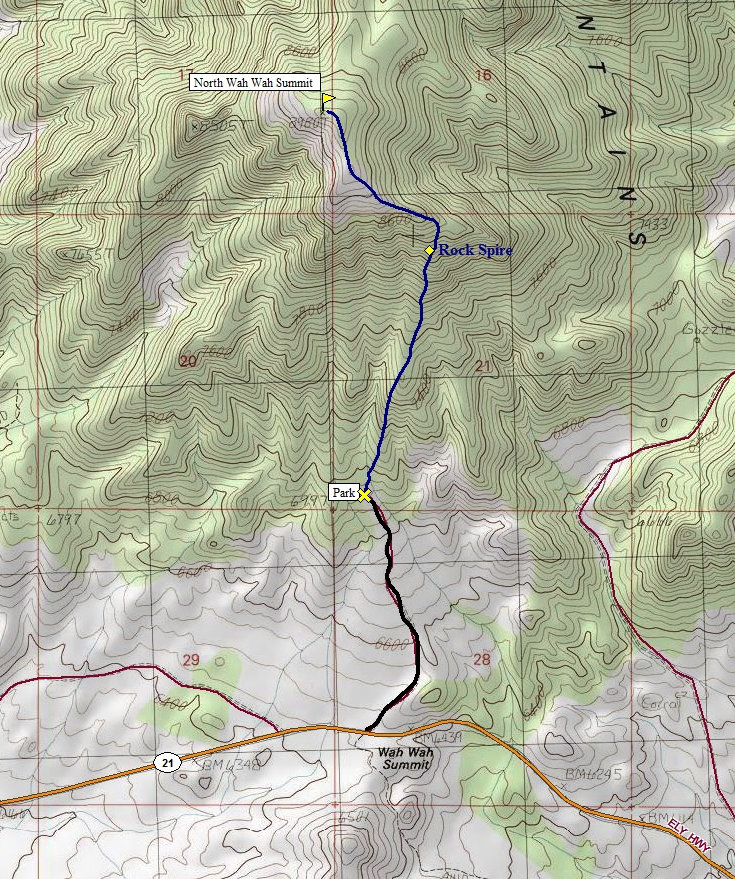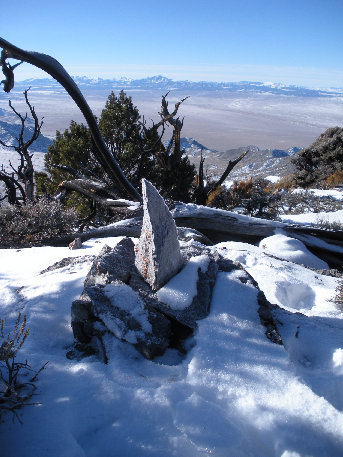 Panoramic shot to the south Wah Wah Mountains, Indian Peak and the Pine Valley
Looking west toward Wheeler Peak in Nevada
Looking north toward King Top and Notch Peak
Zoom to Indian Peak
Rock formations
The spire
Peak on south side of Wah Wah Summit
Summit Cairn