"Lounger Top" & "Powerline View Peak"
Distance: Both under one mile
Elevation Gain: 500 & 200 feet
Summit Elevation: 9,716 & 9,620 feet
Access rating: Level 2
www.WillhiteWeb.com: Your online resource for hiking, climbing and travel
Access:
Route:
These two peaks are the backdrop for Strawberry Reservoir as you are heading east on Highway 40. They are darkly forested on their north slopes, a contrast to the treeless reservoir area. The highest is "Lounger Top", a short hike and a peak with over 1,100 feet of prominence. If you wanted to do a sightseeing drive around Strawberry Reservoir, you will pass right by the trailhead. On the summit is a nice lounger chair made of rocks.
Drive or walk up the road making left turns at one or two splits. The trailhead is marked with a sign saying "no motor vehicles". Walk the old road as it climbs the ridge toward a lone tree. As the road passes east of that tree, a large clump of trees comes into view looking like the summit. Leave the road, climb easy slopes to the right of the clump to the top.
Take FSR 090 off Highway 40 on the east side of Strawberry Reservoir. This paved road follows the east side of the lake with some great viewpoints to stop at. When the pavement ends, a nice gravel road continues uphill. There is a massive No Trespassing sign placed to make you think you must turn around but the main road is legal to drive. Once through the private lands, you will see a sign saying "entering Uinta National forest". Follow the main road until you reach the intersection shown on the map below on the south side of the summit. With 4WD/clearance, you can drive a quarter mile to the trail head. If not, start on the ridge at the intersection.
"Powerline View Peak"
For "Powerline View Peak"...only do if you are a peakbagger, I went up the south side to take advantage of the least brush and elevation gain. Tree covered summit but good views of the power lines to the south.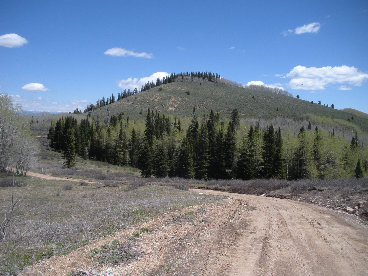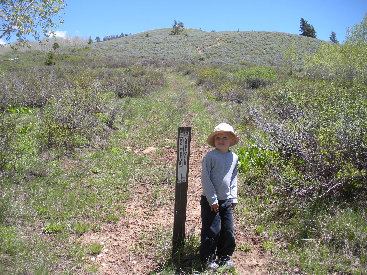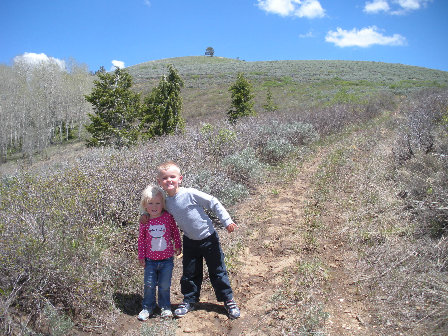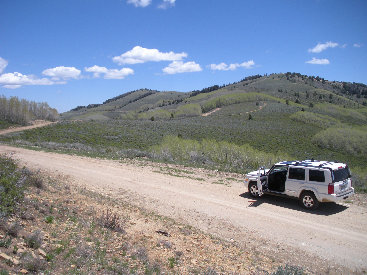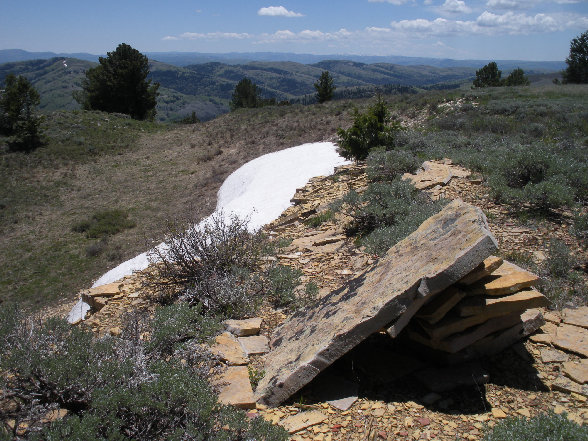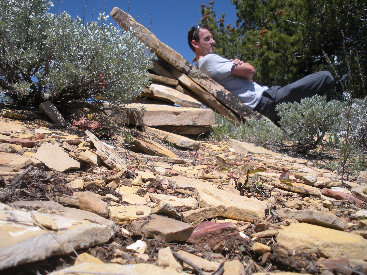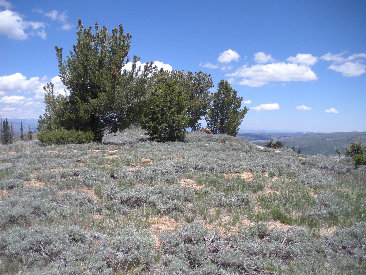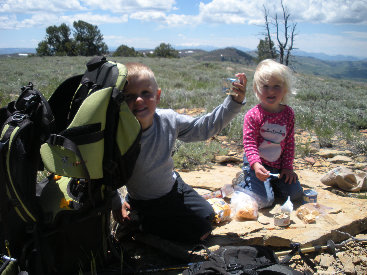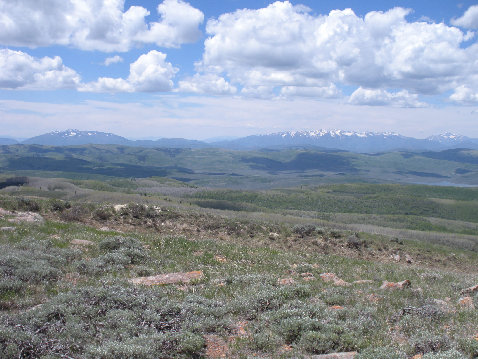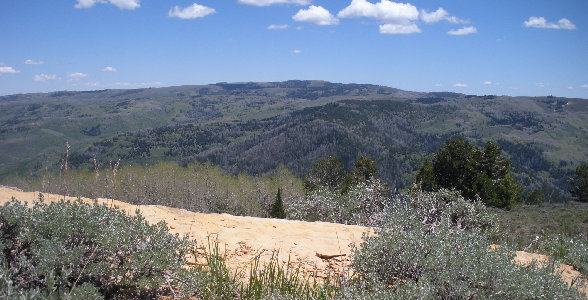 Willow Creek Ridge blocks views of Strawberry Peak
Picnic on the summit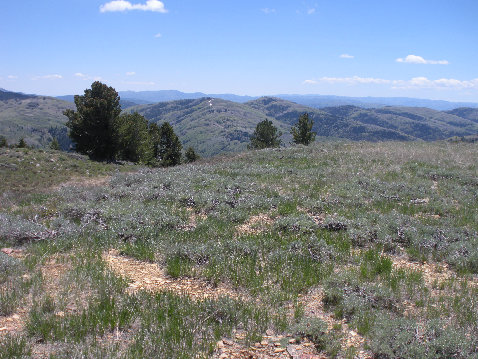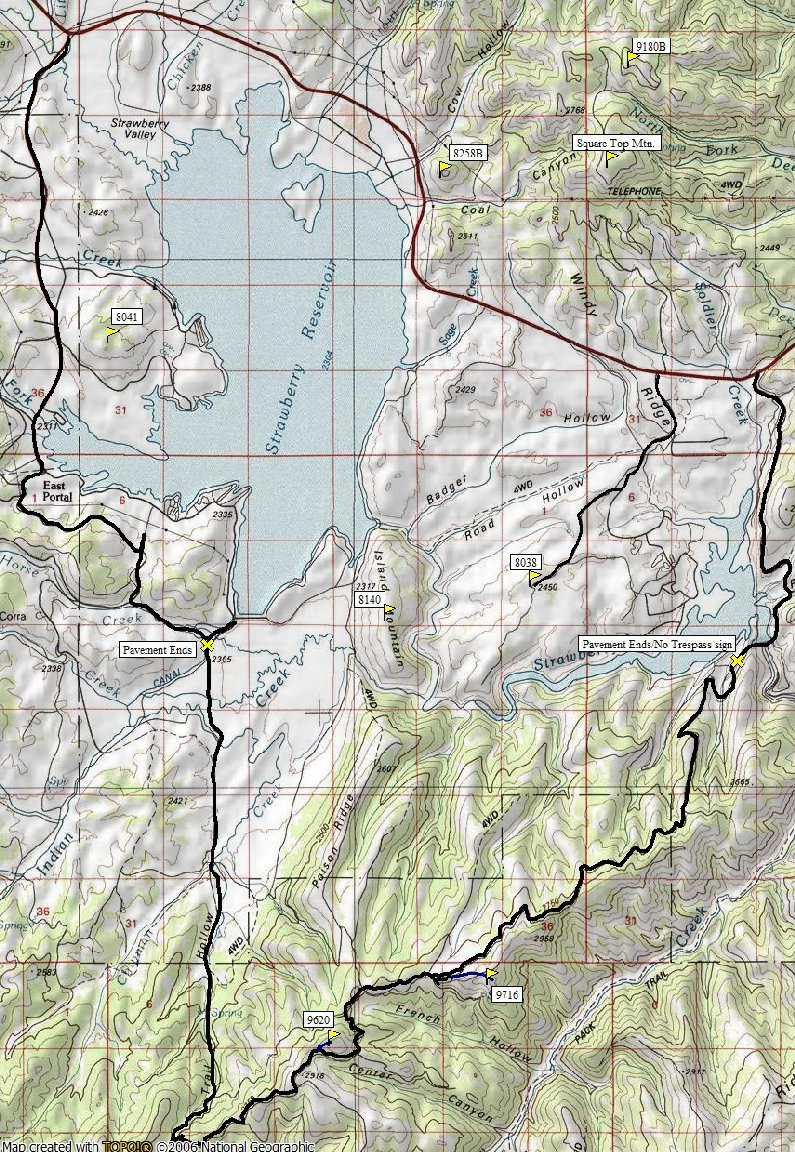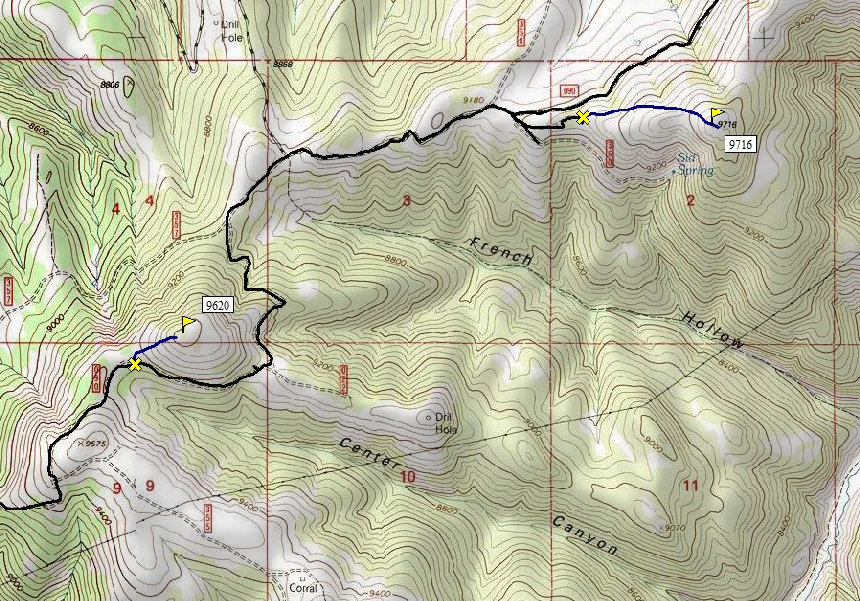 Wasatch Mountains
Looking southeast
Panoramic of Strawberry Reservoir
The Launger chair on the summit
Sitting in the launger....needs a pillow
The summit
Hiking the trail with the lone tree on the ridge above
Trailhead sign
Approaching "Lounger Top" from the south
Powerline View Peak from the south
"Lounger Top" in center, Powerline View Peak on right