Redrock is one of those mountains you wouldn't expect to find hiking trails nor a spectacular summit area. Thanks to the boots of thousands of hunters, trails exist making this a super hike for something different. Nearby East Canyon Reservoir and State Park might explain the popularity of the area as well. The area between the first two gates is an overflow area for camping when the State Park fills up or during hunting season. Redrock Peak is also a prominent peak in Utah, on the list at #91.
Redrock Peak
Distance: 3.5 miles
Elevation Gain: 2,570 feet
Summit Elevation: 8,170 feet
Access rating: Level 1
www.WillhiteWeb.com: Your online resource for hiking, climbing and travel
Access:
Route:
From Salt Lake City, drive up Parley's Canyon on I-80 and take the East Canyon exit 134 onto SR 65. Follow SR 65 along the Mountain Dell Reservoir and as it climbs over Big Mountain Pass into the East Canyon area, resort and reservoir. Turn left onto SR 66, follow it past the state park and dam. Keep an eye out for the turn out marked by a large signs saying East Canyon Wildlife Management Area. The gate here (and hiking as well) off SR 66 is closed from January to mid-April. With the gate open, continue up a good dirt road less than a half mile to another gate and the main trailhead.
The route follows a nice old road for 2 miles. Shown on the map below, you'll first hit some switchbacks with some short-cut trails. Then you'll drop a bit, cross the creek and hit a third gate. Shortly after that gate is a pond. Beyond the pond, the road climbs a distance, then levels off on a curve and starts to drop. This is where you need to look for a small trail going uphill on the right. A small cairn may exist. This is a nice but steep trail at first so you should know you are on the right one. Follow the trail as it climbs a ridge. Around the 7,600 foot level, the trail starts fading in and out. Just keep climbing up to the false summit. From there, the highest point and benchmark is an easy stroll.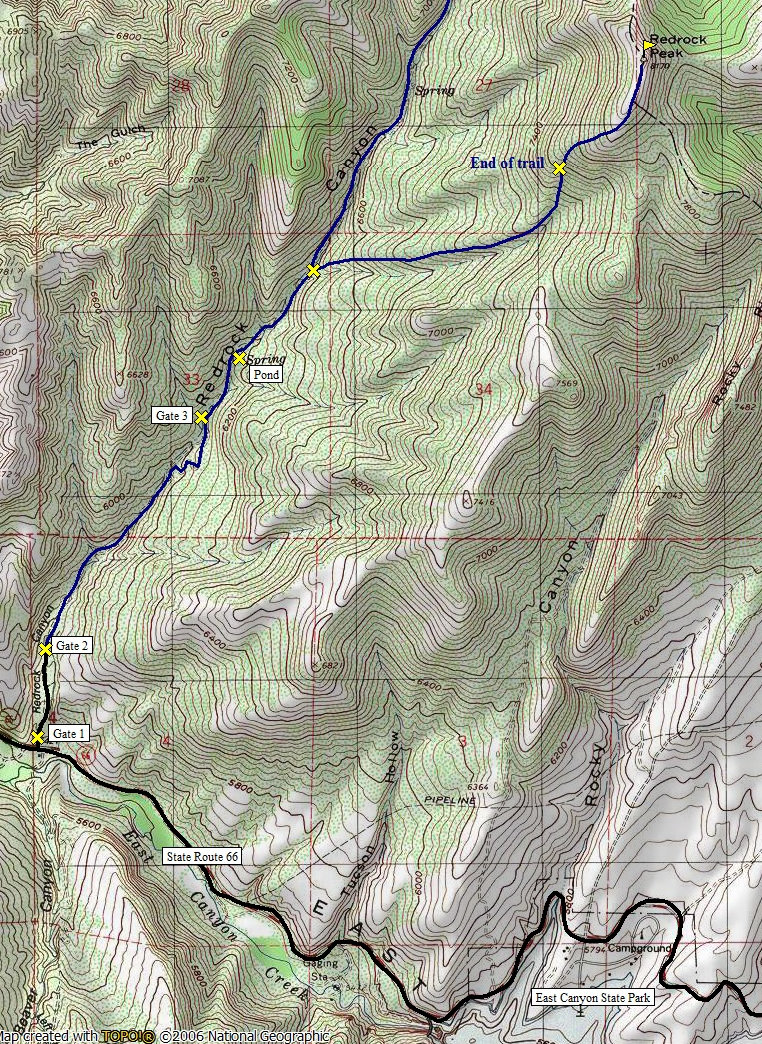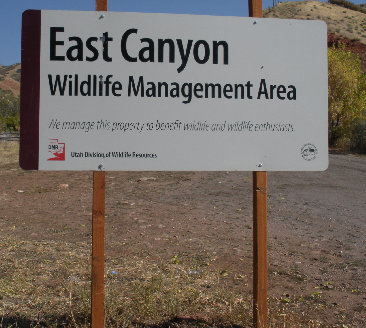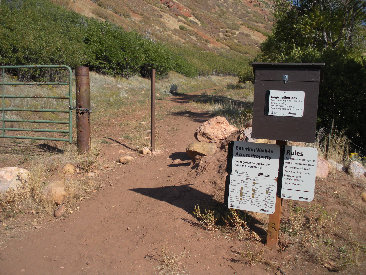 Second Gate and Sign-in Box
East Canyon Wildlife Management sign of SR 66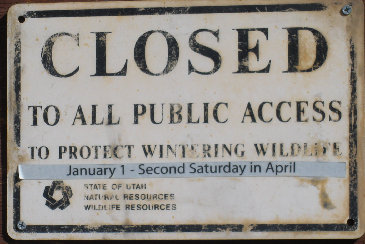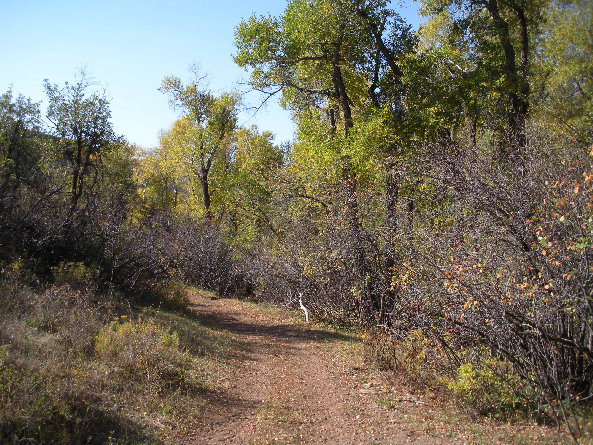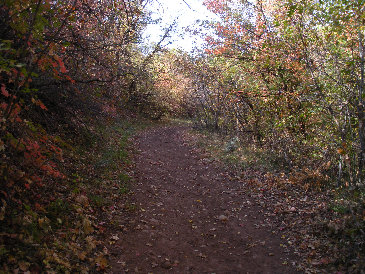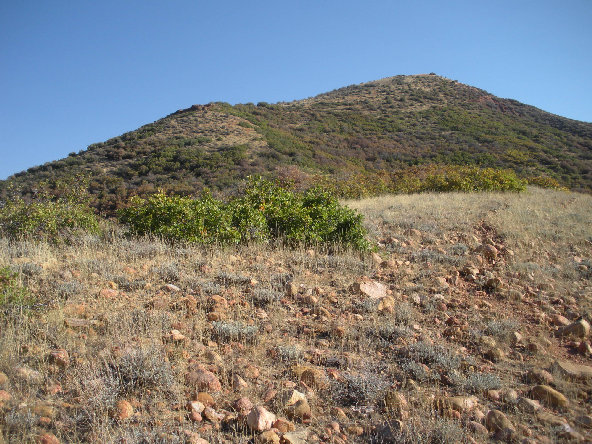 False summit from around 7,200 foot level
Walking the road
Road narrows more into a trail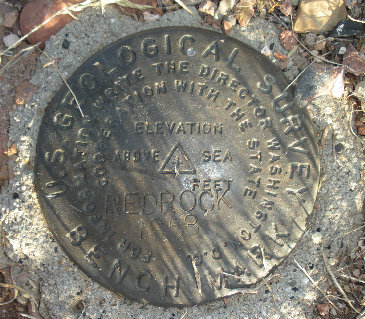 When you see this, you are there


North-Northeast from Redrock peak
West-Northwest from Redrock Peak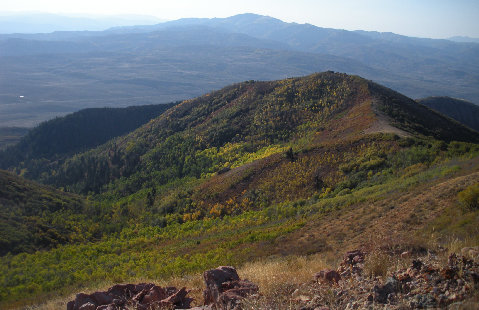 Fall colors
View out to Lewis Peak

Here is a video I shot showing the 360 degree view from the summit of Redrock Peak
View down to the East Canyon Reservoir and the distant Wasatch Peaks of Salt Lake County
The north end of Redrock Peak where it probably got the name