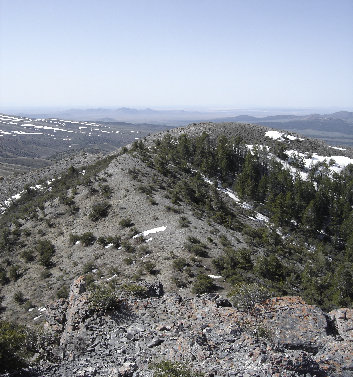 Red Pine is at the north end of the Sheeprock Mountains, near Vernon, south of Lookout Pass. Although I have read little about Red Pine Mountain, I was surprised to find two registers on the summit chalked full of entries. It seems Red Pine has some significance to local families and Boy Scout troops. The route is also surprisingly enjoyable for a basic desert peak.
From wherever you park on the approach road, walk up the road until 6,900 feet or the saddle at 7,057. There seems to be two north ridges to access the upper mountain. As shown on the map, I took the western north ridge. In hindsight, because I saw little evidence of climbers before me, the route most people take is probably the ridge up from the saddle at 7,057. Both ridges looked easy and I wouldn't be surprised if a climbers trail was on the other ridge. The summit ridge must be traversed awhile before you are on the highest point, a surprisingly fun walk.
Red Pine Mountain
www.WillhiteWeb.com: Your online resource for hiking, climbing and travel
Access:
Route:
From Highway 36, take a good gravel road west out of Vernon or the gravel Pony Express Road out of the Faust area. Both merge up before hitting Lookout Pass. Cross over the pass and drop down the hill toward Dugway. Just before the road levels out making a big curve to the south, a sign should point left to "Little Valley". Drive up the Little Valley Road for several miles to the only pass (6,398 feet). From there, a side road cuts left toward Red Pine Mountain. Drive this road as high as you feel comfortable. I chose to stop at 6,800 feet were the road was fairly level and big rocky outcrops in the road ahead looked to damage my truck.
Red Pine Mountain from the Vernon area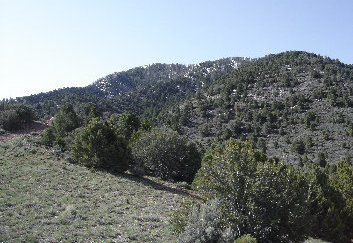 View from the car, I went up to the top of the hump on the right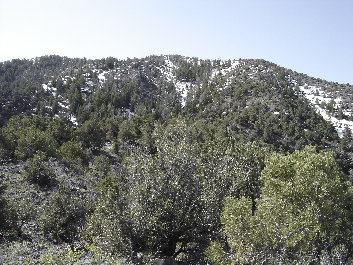 From the top of the hump, continue up ridgeline to summit ridge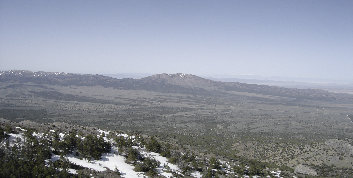 View west to Indian Peak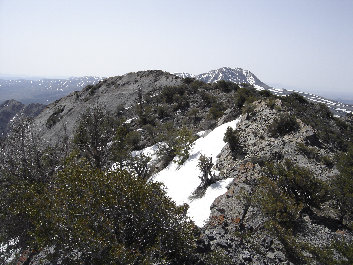 Hiking the summit ridge to the highest point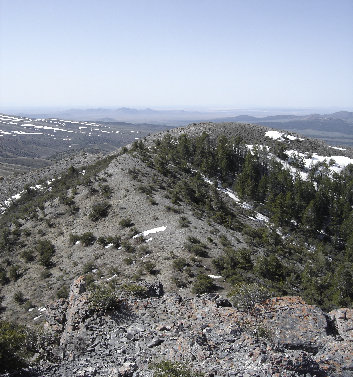 Desert Peak
View Southwest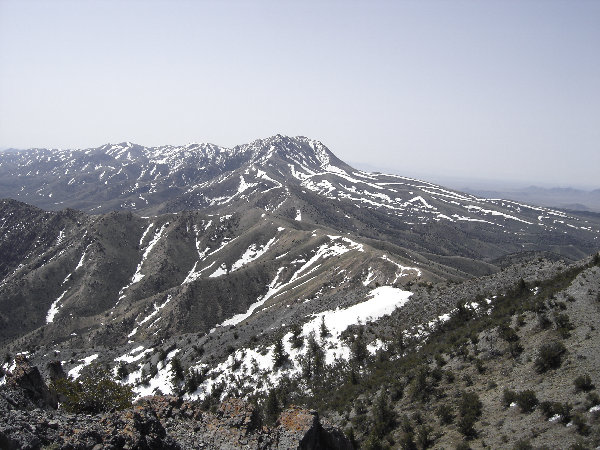 Peak 9020
Black Crook Peak
View South from Red Pine Mountain

View from the start of the route
Davis Mtn & Round Top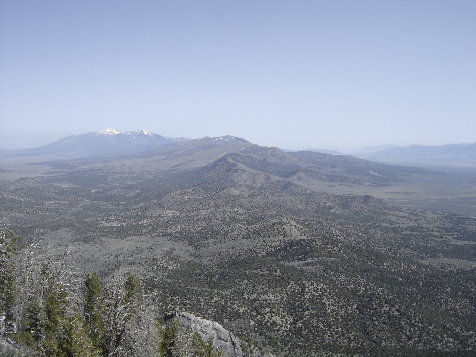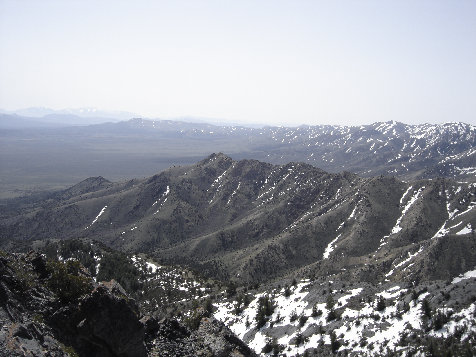 Deseret and the Stansbury Range
Stookey and the Onaqui Mtns.
Oquirrh Mountains
Looking Northeast
Sheeprock Mountains northern foothills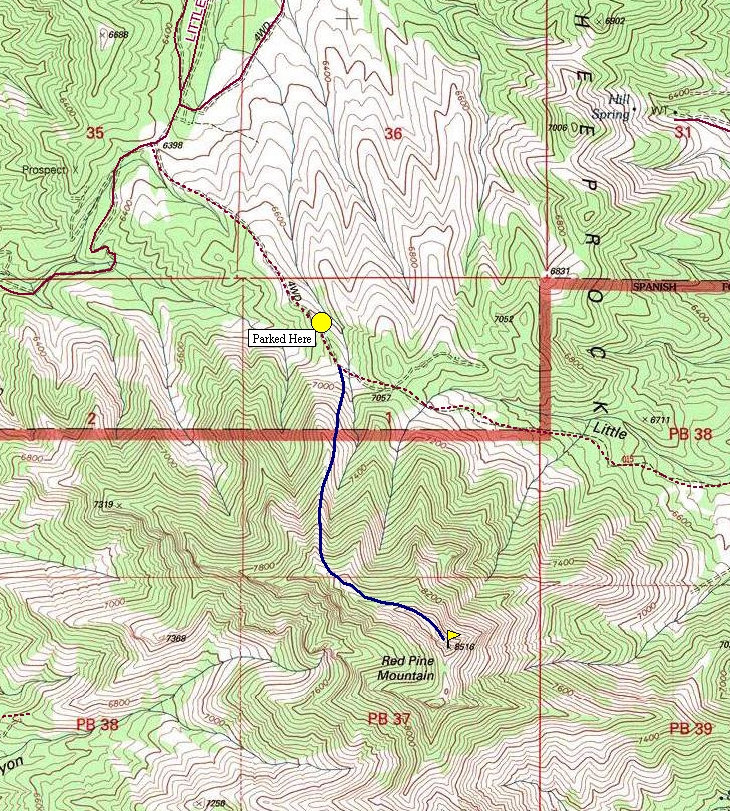 Distance: 2 miles
Elevation Gain: 1,700 feet
Summit Elevation: 8516 feet
Access Rating: Level 2-3

www.WillhiteWeb.com: Your online resource for hiking, climbing and travel
Red Pine Mountain from the Vernon area
View South from Red Pine Mountain