Keg Mountain is one of the many remote Western Utah peaks you can climb and find yourself wondering if anyone has walked in this exact spot. Itís not the most exciting peak but it offers remoteness, winter or spring climbing and another check-mark off the coveted 84 Utah Prominence Peaks List.
There are several options to get up to the summit area. My route turned out to be one of the less desirable ways up. Although the rocky cliffs I encountered were fairly easy, my dog had to do a lot of searching to find a way up. From where I parked on the approach road, I walked the remainder until I was drawn up into the small valley south of the summit. The ease of the route along the creek bed and the cliffs above me on the right kept me pushing up the creek until I finally started up the slope on the right. At 6,500 feet I hit the cliff band but managed my way through. Had I traversed below the cliffs toward the summit, they would have fizzled out (where my dog got up). Once above the cliffs on the easier terrain at 6,600 feet, itís a nice stroll through juniper and pinyon pine to the summit. My route down was south from the 6,700 foot level and was no problem for the dog or myself.
Distance: 1 mile
Elevation Gain: 1,100 feet
Summit Elevation: 7,305 feet
Access rating: High Clearance
Keg Mountain
Utah Hiking & Climbing
Access:
Route:
From Jericho Junction on highway 6, turn west on the Jericho-Callao Road. Pass the Little Sahara turnoff in 4 miles continuing west on dirt for around 35 miles to the signed Keg Pass turnoff. Follow your Gazetteer! Turn north toward Keg Pass. In a mile or so look for a road veering right toward Keg Mountain. Follow this high clearance road as it progressively gets rougher and narrower. My mid-sized truck was given an additional layer of stripes near the end as the road weaved between trees. Park when you canít take it anymore and start from thereÖyour close enough. My return route to Salt Lake City was by going over Keg Pass to the Pony Express Road and turning east from there.
Keg from the east as I approached it
A few rock faces have to be worked around but the climb is pretty quick, about an hour up
Dozer taking a break
After the cliffy area, it's easy walkin to the top
Limited views to the east
Looking west from the summit to West Keg Mountain
The view west from the summit
West Keg Mountain from the north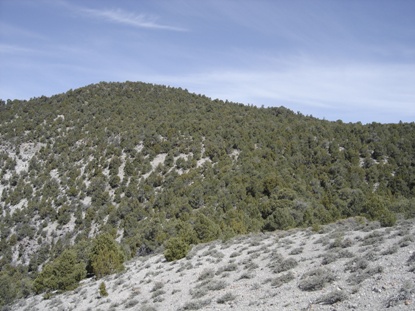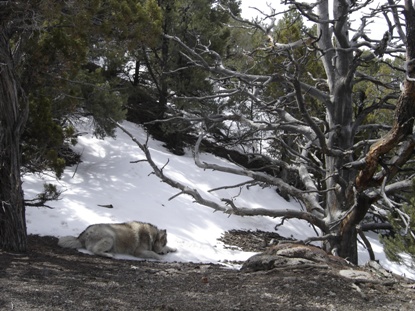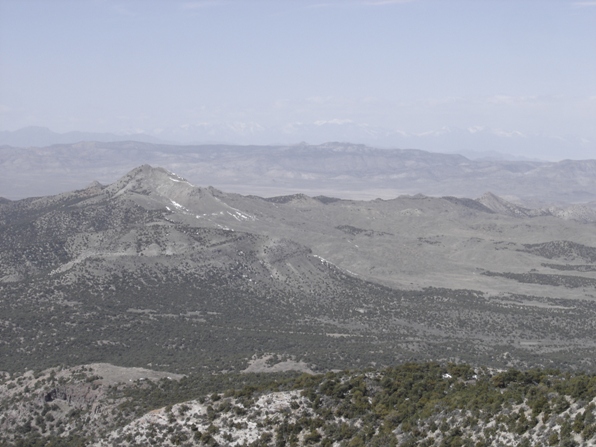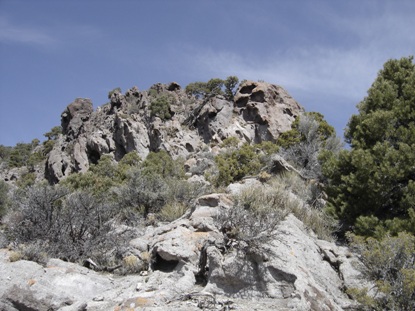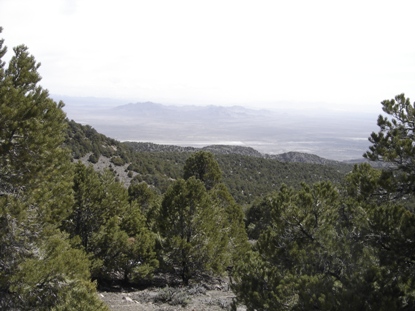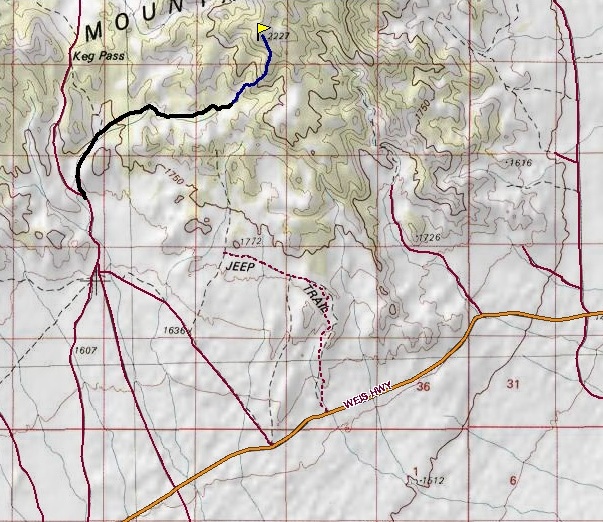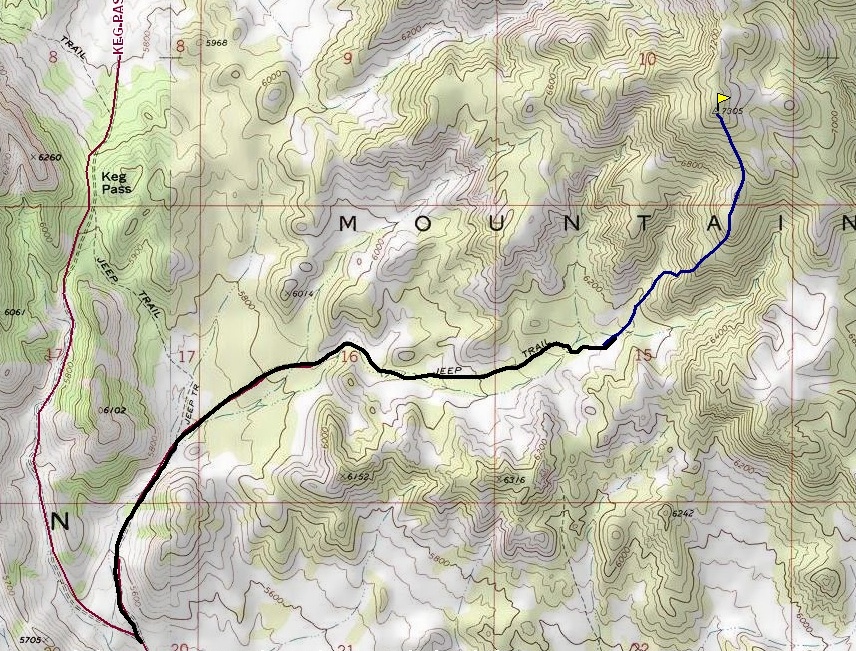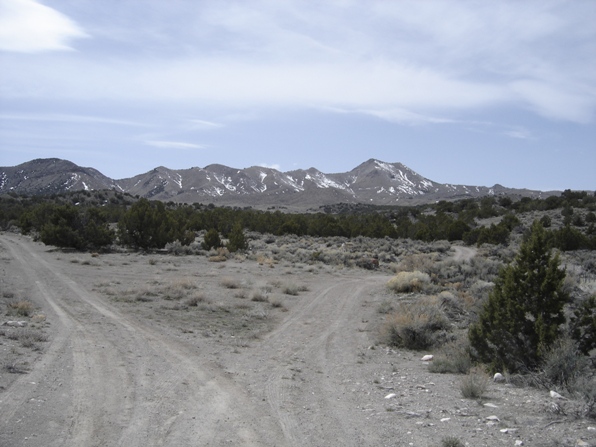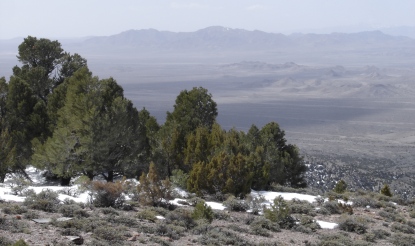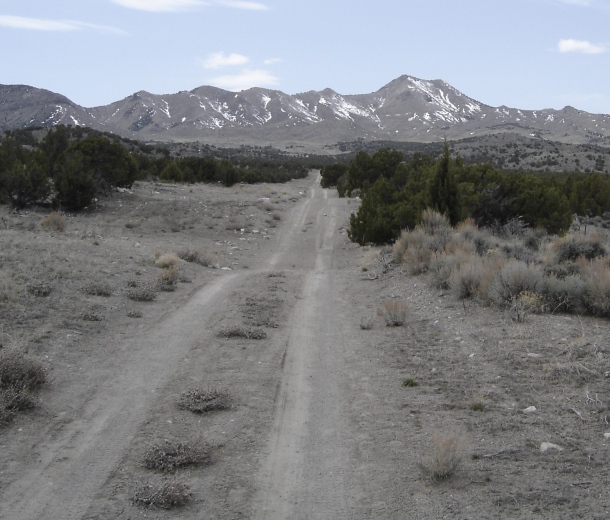 Views in route
South access map
In route toward Keg Pass from South with West Keg in view.