From Kamas, head east on State highway 150 (Mirror Lake Highway) to milepost 14. There you will find large parking lots and signs for the Soapstone turnoff. Go right passing several side roads, cabins and retreats. The road will climb up switchbacks out of the valley. At 3 miles is a sign for Lambert Hollow on the left. There are roads on both sides of the sign that merge together within a short distance (northern one in better shape). Look for the signs saying road 557 and Dead End. You'll need high clearance to drive the 2.3 miles beyond these signs. Follow the main road as it climbs to Lambert Meadows, then up into the forest to the end of the road and trailhead. There is good camping near the end as well as the meadows.
At the south end of the Uinta Mountains is Iron Mine Mountain, a long broad mountain that dominates the southern skyline south of the Mirror Lakes Highway. The north face has a massive cliff band with large talus field, making this summit quite noticeable while driving the highway below. Iron Mine is lacking in aesthetic value, other than the cliff there isn't any real exciting topography. What it offers is a nice hike to a nice viewpoint, accessible in both summer or winter. There is a also a benchmark on top with a newly placed register.
Iron Mine Mountain
Distance: 2 mile
Elevation Gain: 1,143 feet
Summit Elevation: 10,463 feet
Access rating: Level 4
www.WillhiteWeb.com: Your online resource for hiking, climbing and travel
Access:
Route:
ATV's are not allowed on the Lambert access road or on this trail. One sign indicated this was for watershed protection. Of course, much evidence exists that many ATVers still use it, I probably would too. Hiking up the old road is a cinch. Most of it is forested, the main reason I chose this route due to the threat of thunderstorms. The aspen forests would probably make for a great fall hike. Around half way the old road splits, go left uphill. Near the summit, another road comes in from the south. When the road hits the top of the mountain, look for the benchmark about 2 minutes walk to the east of the road end.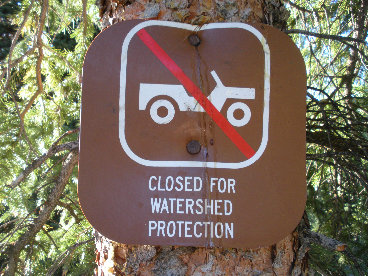 An odd sign facing the wrong way about halfway up the mountain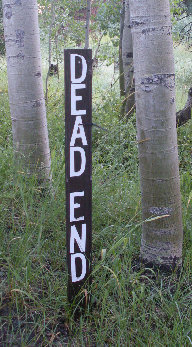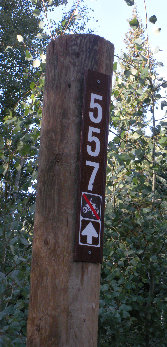 Signs to keep an eye out for around the turnoff for Lambert Hollow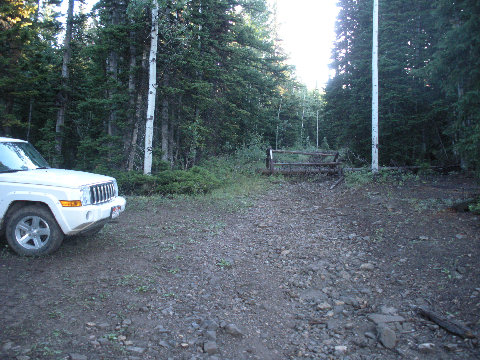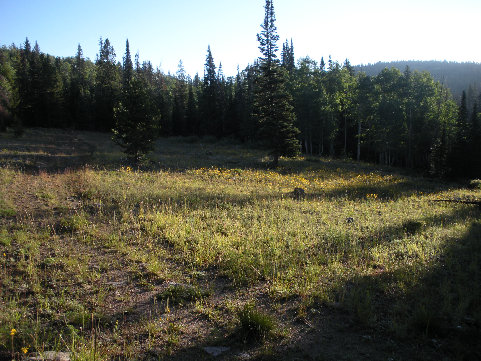 The trailhead
Small meadow along the trail, summit area on right

Views south from near the summit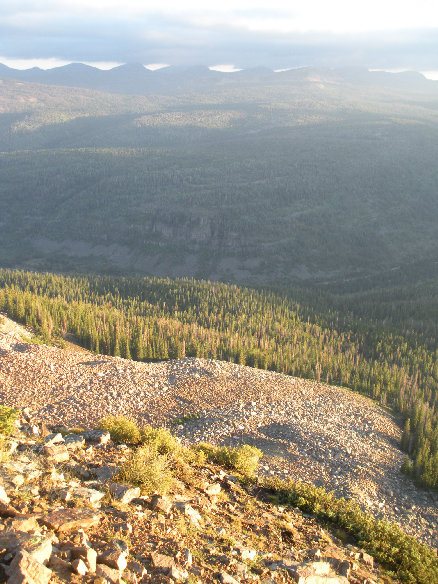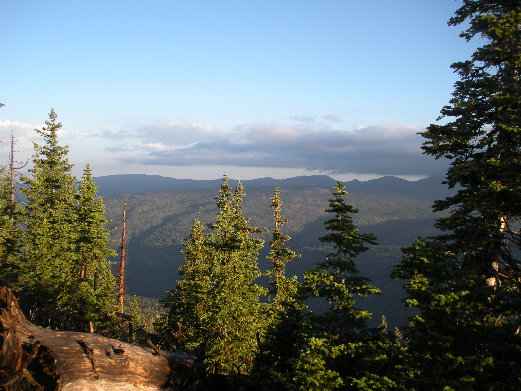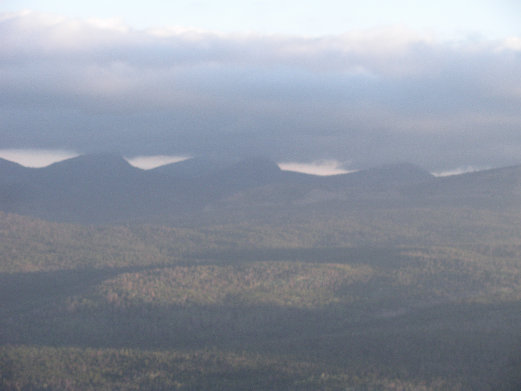 Mount Watson area
Western Uinta Mountains
Looking down from the summit and north to the highway and Watson/Bald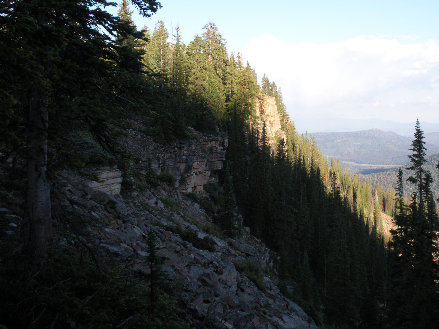 Some cliffs from a viewpoint along the old road where a campsite once was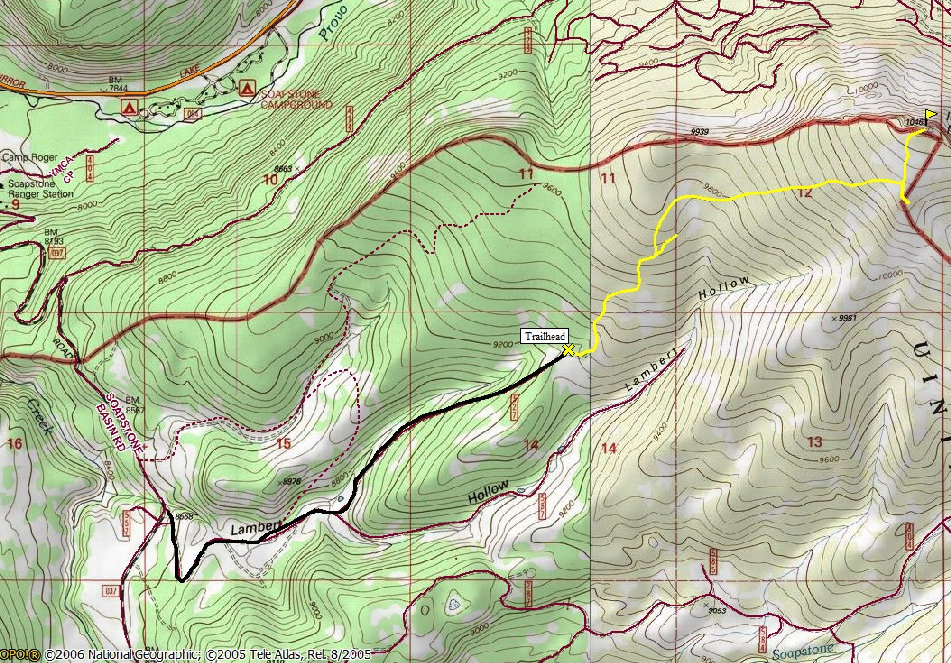 Iron Mine Mountain Benchmark