I was dropped off at the Timberline Lodge with 3 days to solo the mountain. Starting around noon, I started my ascent, hoping to find a nice camping spot near the top of the ski area. I kept to the east of the ski runs, the climbing was easy. At the top of the runs, I continued up the Palmer Glacier to around 9,000 feet where I found some nice flat camping spots. After setting up camp and resting, I realized I could just go to the summit that evening. I knew there was some rock fall potential this late in the day but I went anyway. I even brought a bike helmet for protection! The upper mountain was now completely mine, on a perfect blue sky evening. I climbed up to the "Hogsback", looked up at the "Pearly Gates" and gave it a go. I felt really comfortable on the slope with an ice axe and crampons. Quickly I pushed up; I didn't want to see any rocks fall my way. On top was amazing, reaching the summit, breaking all the rules of the typical Mt. Hood climb. Climbing back down, I got to camp in time to eat and enjoy the sunset over Illumination Rock. I had brought up a small boom box, so with no other climbers on the mountain I was free to turn the volume high.

The next morning, I was awoken by several climbing groups ascending the peak. With nothing but time on my hands, I climbed it again. This time, while everyone was just above the bergschrund, a large rock came rolling down the mountain. Someone yelled rock and everyone moved as fast as possible to dodge the human size rock. The noise it made going by was quite disturbing!

When I got to the lodge that evening, I enjoyed a big hamburger. Then I took a tour of the lodge. A hotel guide was talking to a large group of tourists, explaining August wasn't a good time to climb due to the rock fall danger. Then she asked if anyone has climbed it. I raise my hand and she asks when I climbed it. I said "this morning". She shakes her head smiling as the crowd is laughing.
Mount Hood - Oregon State Highpoint
Distance: 3 miles (South Side/Hogsback Route)
Elevation Gain: 5,300 feet
Summit Elevation: 11,239 feet
Access: Paved
www.WillhiteWeb.com: Hiking, Climbing and Travel
A year later I went back and climbed it mid-winter. This almost seemed easier as it was just a giant snow climb. Some of the pictures on this page are from that trip as well.
Illumination Rock in winter
Climber on summit, smoke from fire
Camping at 9,000' with summit in view
Sunset over Illumination Rock
In winter, looking north to Mt. Adams
Camping with Illumination Rock in distance
Hiking up the Palmer Glacier
Portland at night from 9,000 foot camp
The summit snow in winter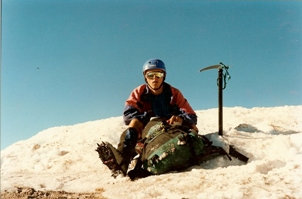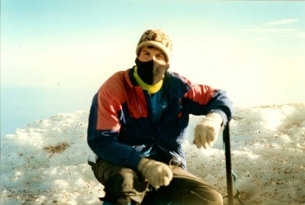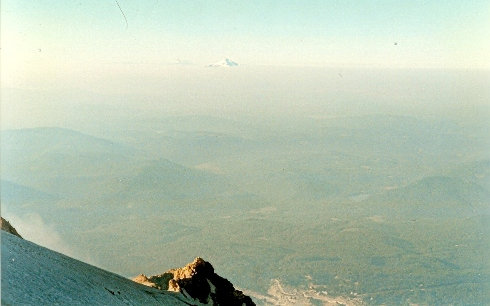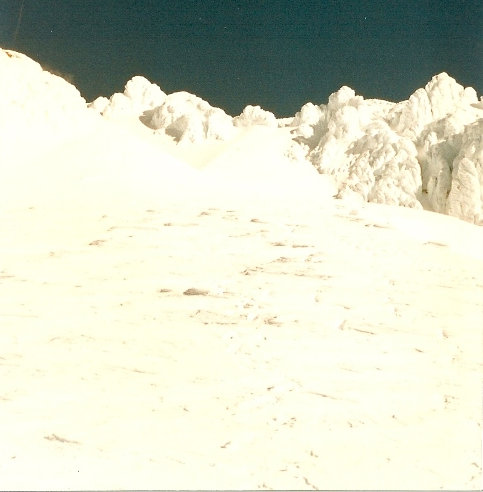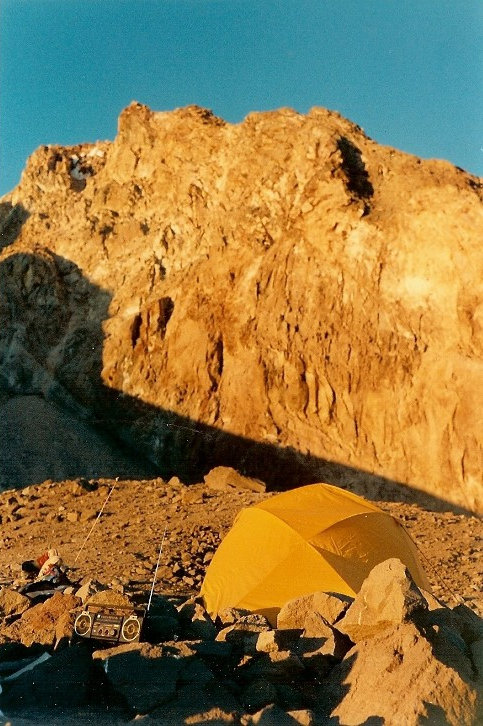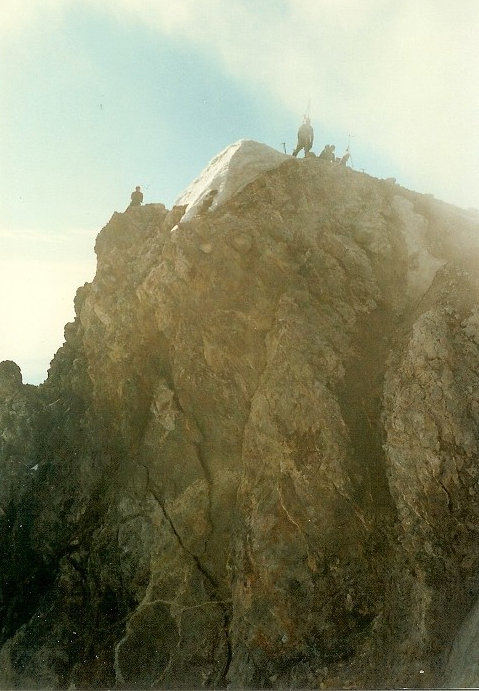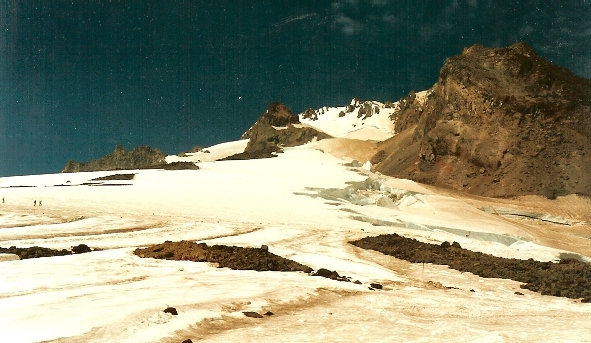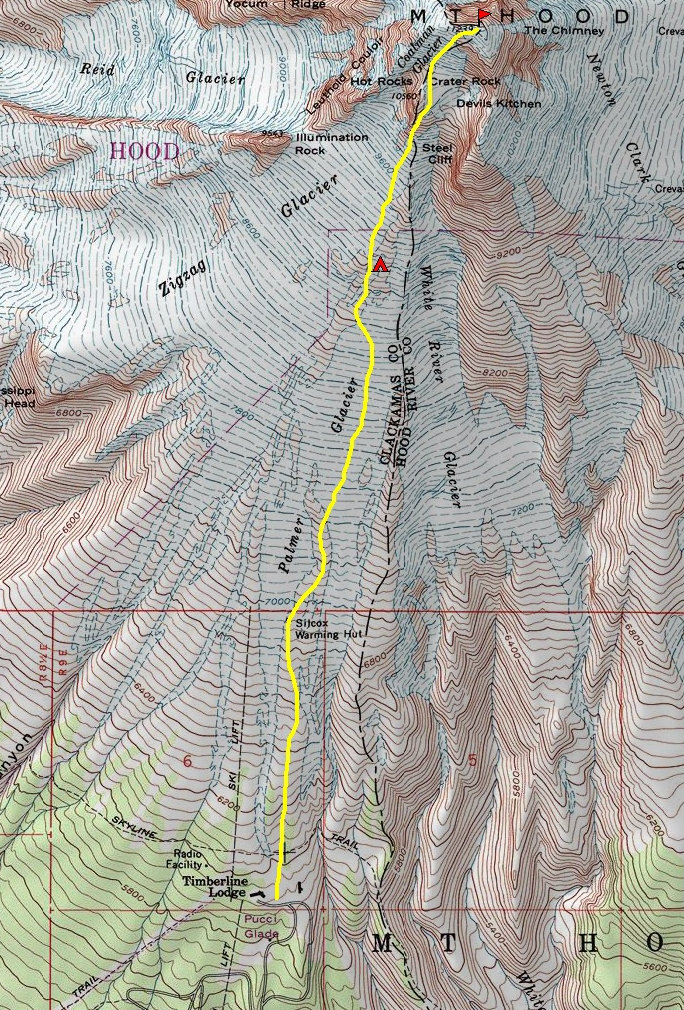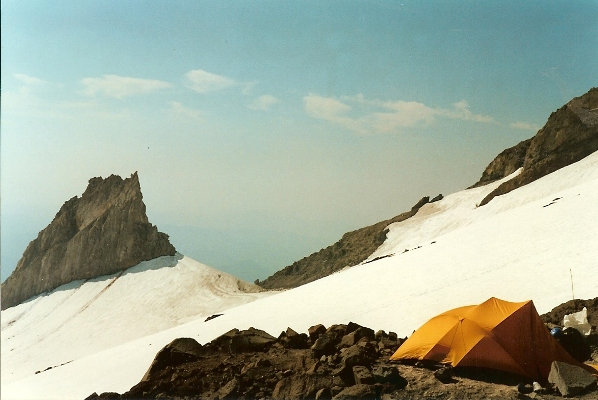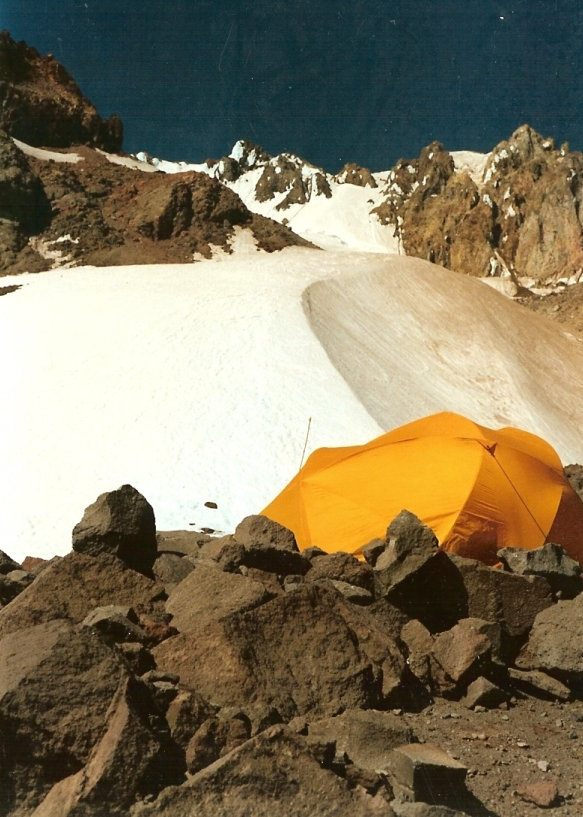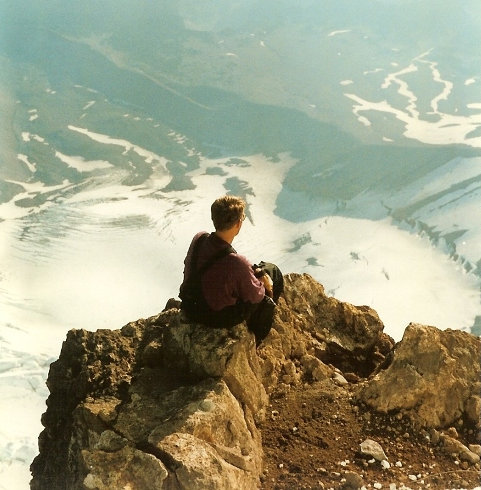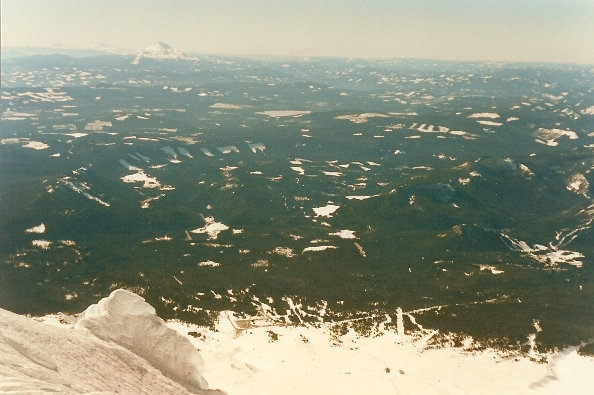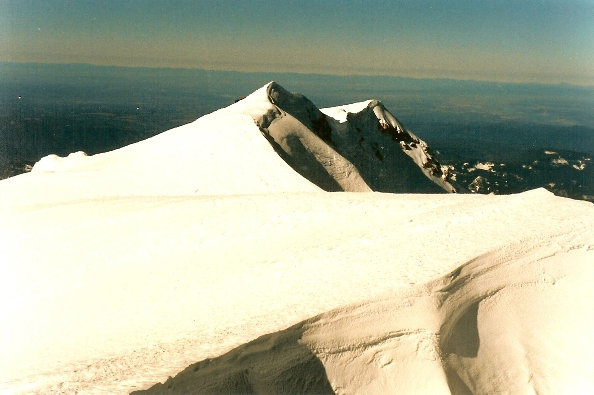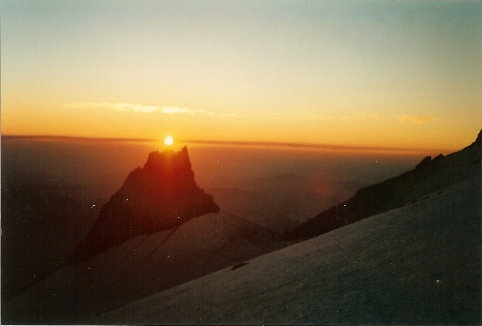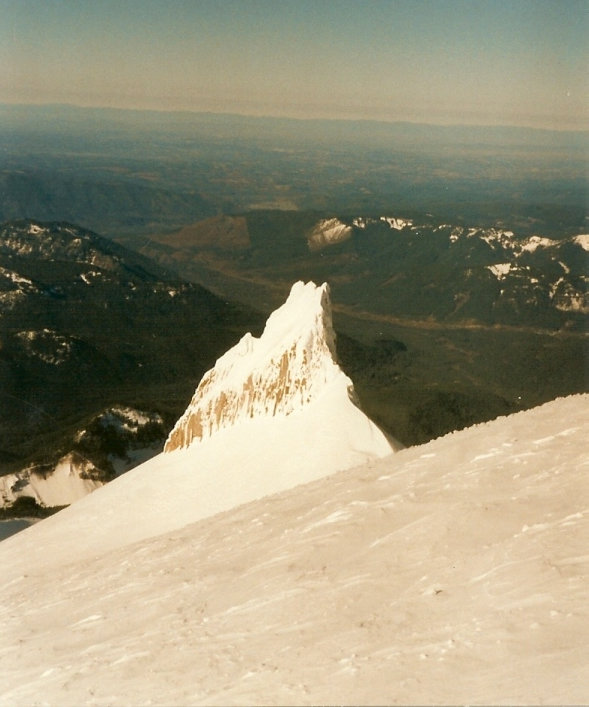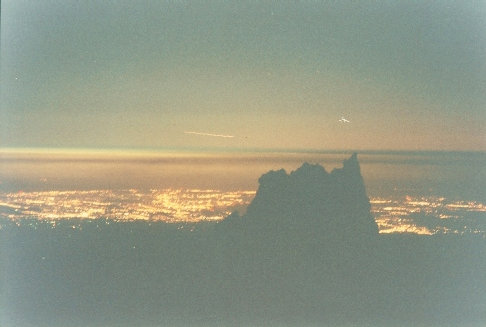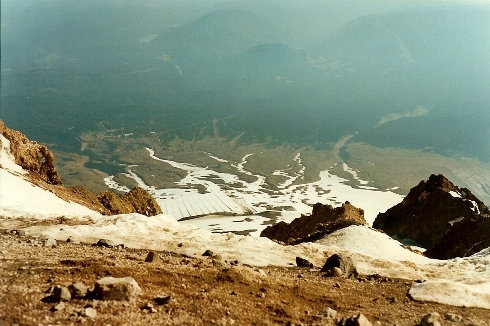 Evening light up on the mountain
Route up Hood in winter with rocks covered in ice
South to Mt. Jefferson with forest fire smoke all around
On the summit
Looking down to Timberline Lodge
On the summit the first night
On the summit the next morning