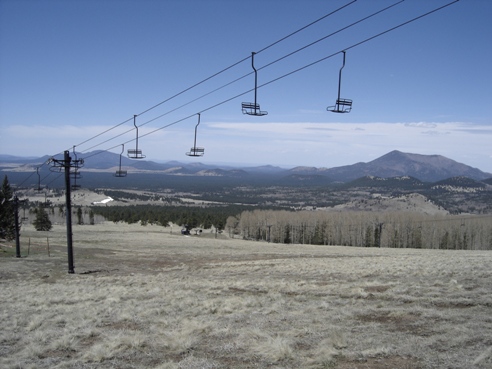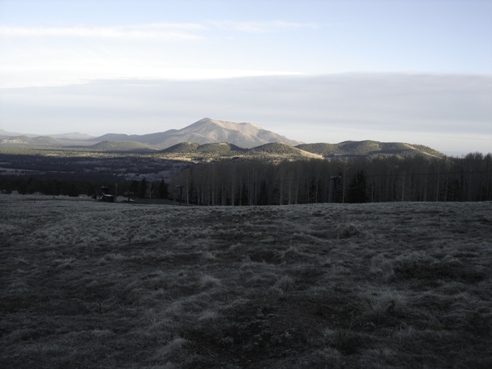 The summit from the trailhead when I started
View from the trailhead
Reaching the ridgeline, view to other peaks in the area
The true summit from false summit
Views from the top
Mt. Humphreys from Agassiz Peak
From the summit of Agassiz, it's a few hundred feet down to the top of a ski resort. Now this was much easier to hike...straight shot down
Humphreys from the top of the ski area
This was really nice, a warm summer wind, eating on the grass slopes. Wish all climbing was like this at the end of the trip
Mount Humphreys and Agassiz Peak
Arizona State Highpoint and 2nd Highest
WillhiteWeb.com: Hiking, Climbing and Travel
Views from the top
Views from the top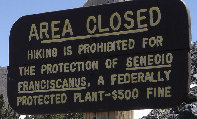 Hard to believe there is 8 feet of snow under those trees up there
Distance: 3 to 4 miles
Elevation Gain: 3,300 feet
Summit Elevation: 12,633 feet
Access: Paved
Long distance views, but of what?
Mt. Agassiz
Busting out of the timber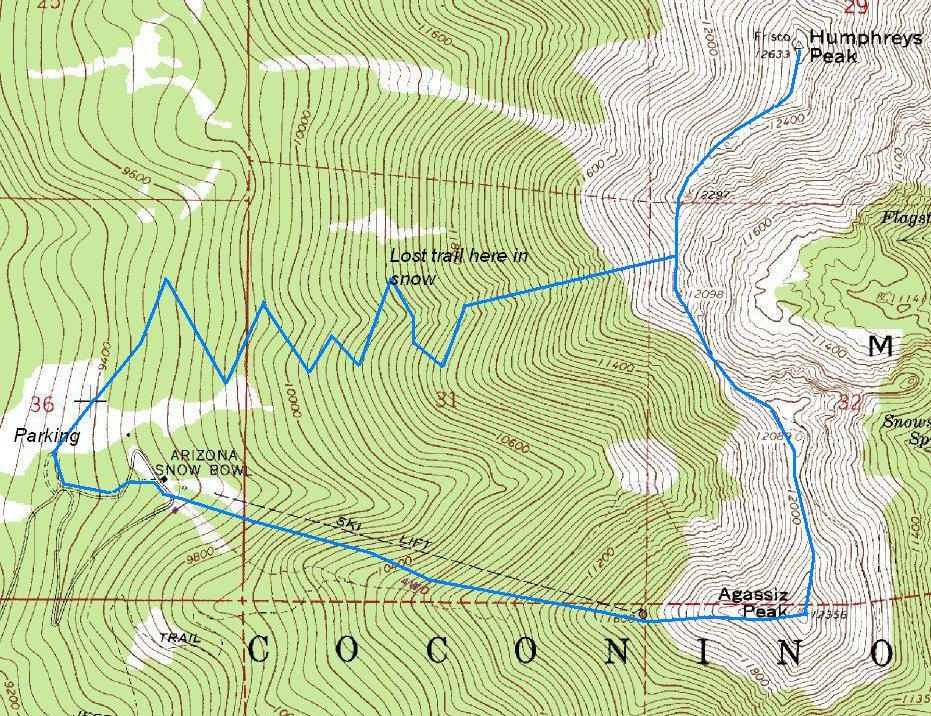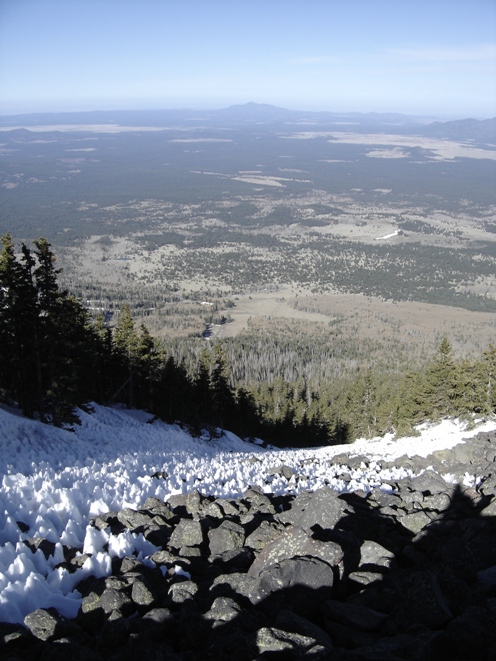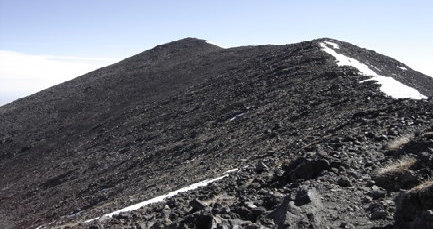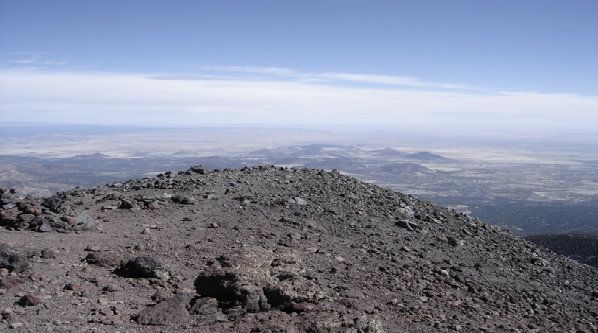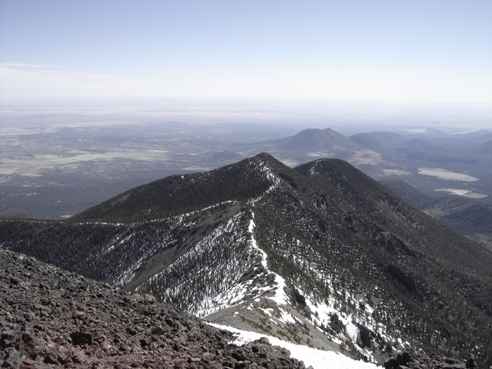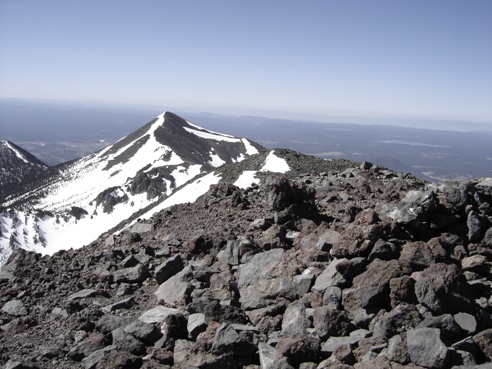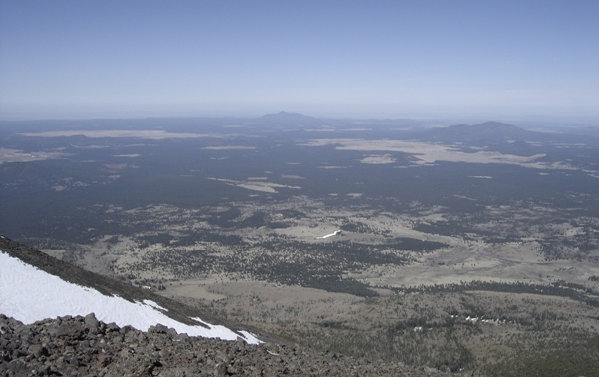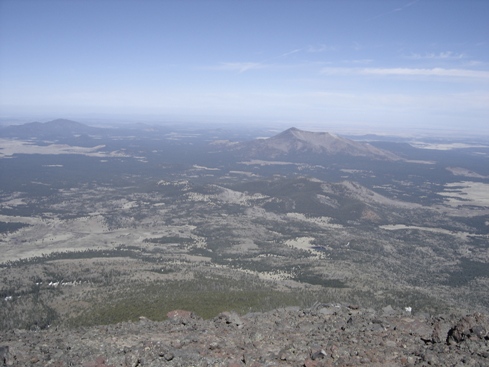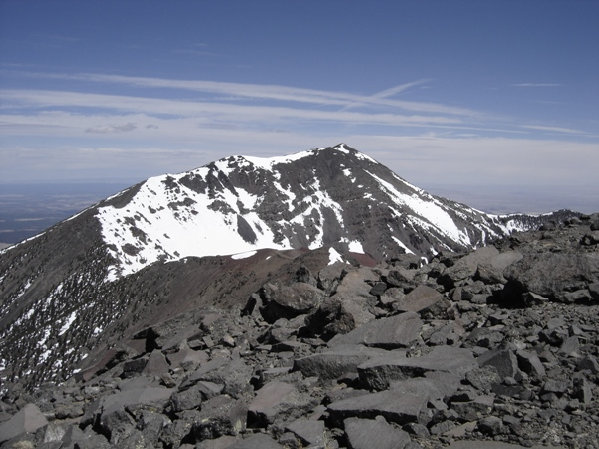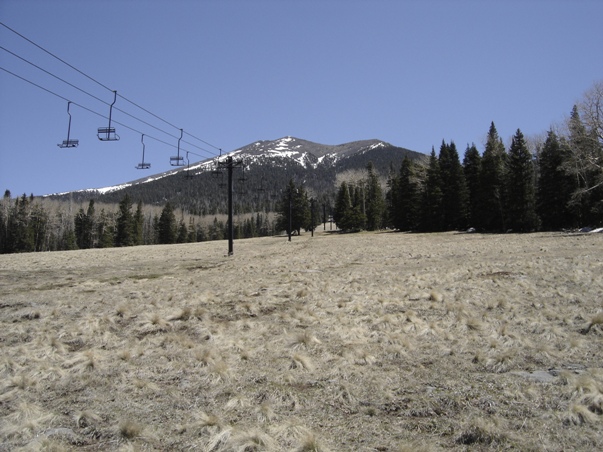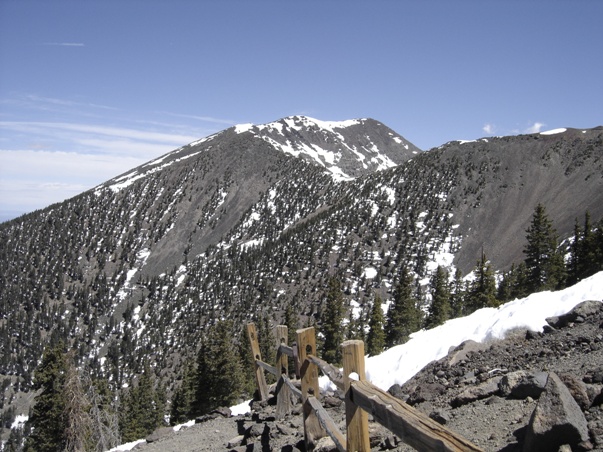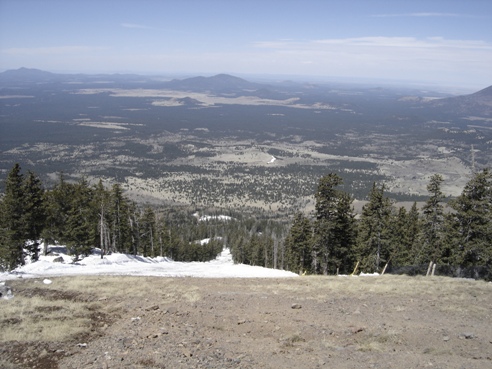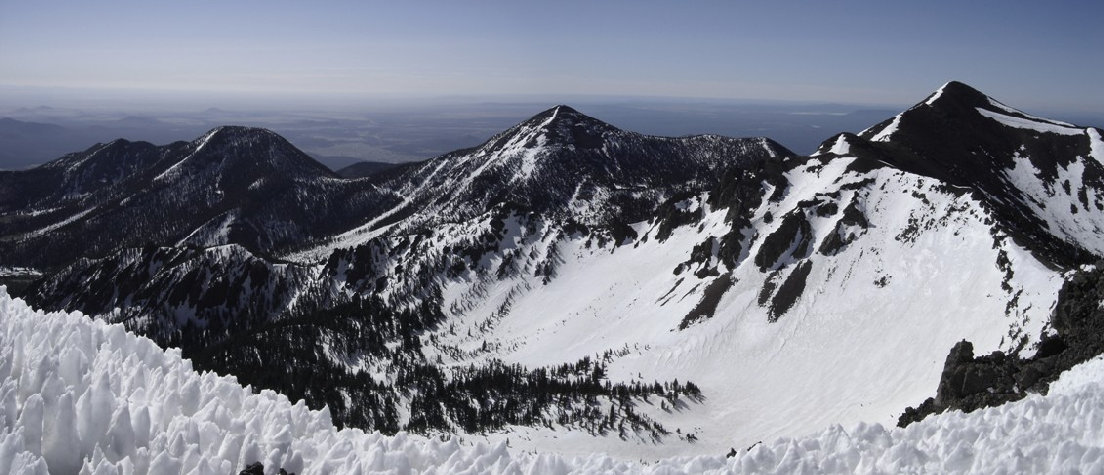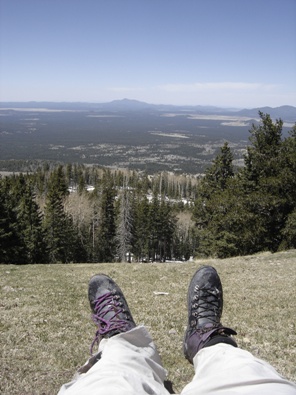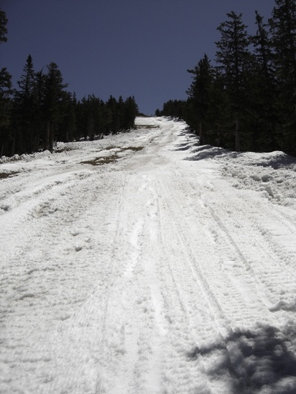 After a 7 hour drive to Flagstaff, I arrived at the trailhead around 2 a.m. At dawn, I crawled out of my truck all stiff, starting up the trail as the sun came over the horizon. Due to the big snow year, there was snow under the trees, a good 8 feet of it higher on the mountain. At some point, I lost the trail in the deep snow and the tracks went in every direction. Looking over the topo map, it was all clear for a straight up climb to the ridgeline. Soon I broke out of the trees, scrambling on volcanic rock to the ridge. Humphreys can have a reputation as a windy peak in May but it was very calm for me. After a couple of false summits along the ridge I was enjoying another great state summit. The views were so high above the surrounding area there wasn't a lot to study. Dropping down to the saddle between Humphreys and Agassiz, I ran into 2 climbers who just left their camp. The 2 little camping spots looked like nice places, right along the ridgeline. Next I climbed up and over Agassiz Peak, the second highest peak in Arizona. This is illegal without snow because of some plant species under Federal Protection. There's a ski lift a few hundred feet below the Agassiz Peak summit. Hiking down the ski runs was way easier than the packed snow under the trees would have been. I also ran into several people way off route looking to climb Humphreys. It was mid-day and they weren't moving too quick. The warm Arizona sun while sitting on the grass was a delight near the bottom, what a reward.