Graham Peak is the highest peak in the Silver Island Mountains. My first views of the Silver Island Mountains were while watching Independence Day and Will Smith shooting an alien aircraft down. At that time, I never would have believed you if you told me I would be climbing these mountains one day. But here I am in Utah now with several prominent and interesting peaks to be found there. Graham Peak can be climbed from several directions, my route description is probably the second easiest way up, I'll describe both. On top, the views are amazing with the Salt Flats directly below, Ibapah to the south and Pilot Peak nearby to the west.
Access:
Graham Peak - Silver Island Mountains
Distance: 2.5+ miles
Elevation Gain: 2,063 feet
Summit Elevation: 7,563 feet
Access: Dirt + 4WD
WillhiteWeb.com: Utah Hiking & Climbing
Route:
Walk up the creek bed as the canyon slowly narrows. Near the headwall, you'll have two options but the right fork looks way too cliffy. Go left which forces you up onto a minor narrow saddle where you are now just to the east of point 6282. This spot and route from here makes a much more scenic route than one ridge to the north…the standard approach. From the saddle, climb the ridgeline SE working around any rock faces (still all class 2). Around 6800 feet I traversed east to join the main ridge (and the main route). The main ridge is southerly and easy until near the end where a bit of easy scrambling will get you up to the summit.
Take Hwy 80 toward Wendover. Just before at the Bonneville Speedway exit (#4), get off and head north toward the racetrack for 1.5 miles. When the road does a big bend back to the east, take the paved road left climbing up into the mountains. Follow this road for 3 miles to Leppy Pass and an intersection with a good dirt road. Follow the dirt road for approximately 13.5 miles to the start of the 4WD road (not signed). At some point up, there is a road split (see map) but I totally missed it and found myself one drainage to the south. Since my route to the right had another road split as well, it was all too confusing. Maybe I should get a GPS after all? I parked when my road fizzled out.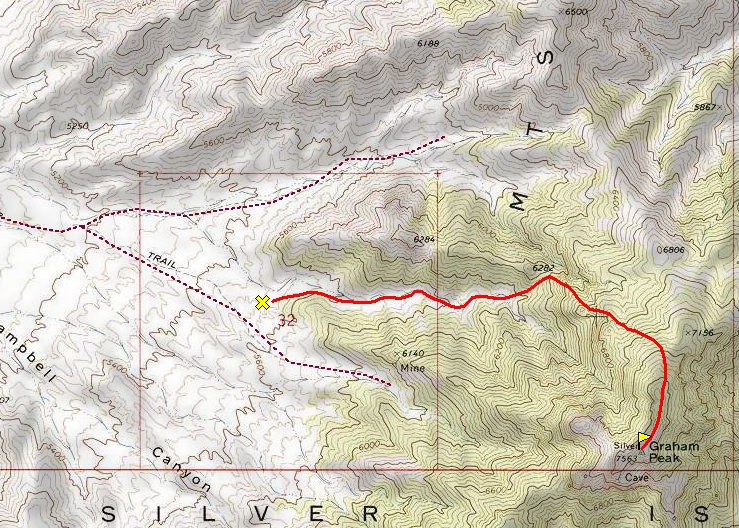 Desert Peak in the Newfoundland Mountains
Cobb Peak
Looking south
West to Pilot Peak
Nearing the top
Looking north to Crater Island
Looking north on the way up the final ridge
Graham Peak from the starting point
Hiking up into the canyon
Hiking further into the canyon, route went left of picture
Looking south over the Bonnevile Salt Flats Race Track
From the west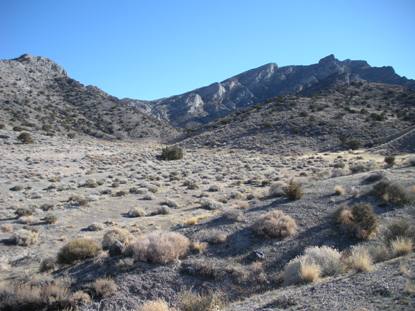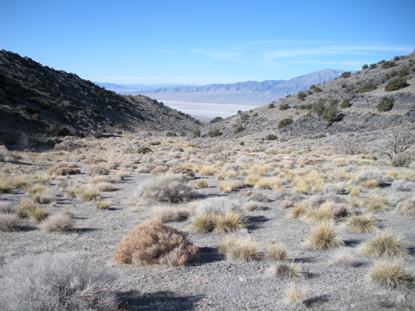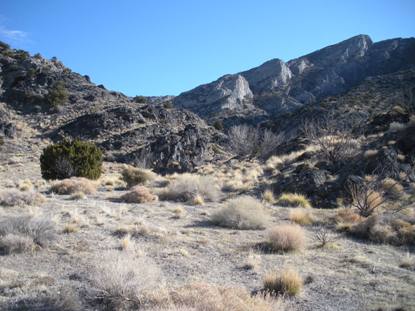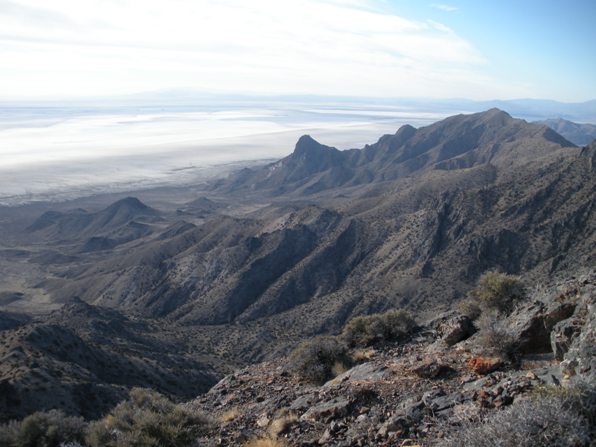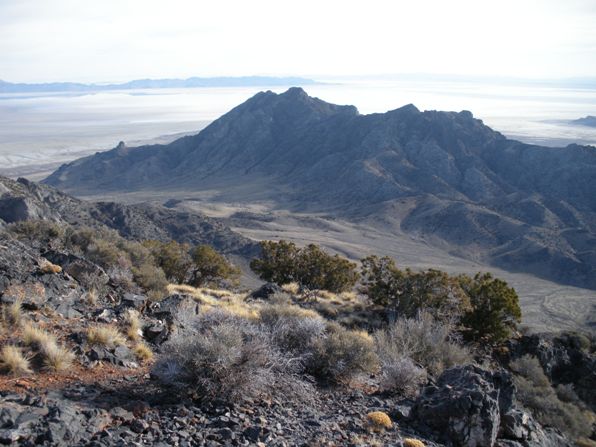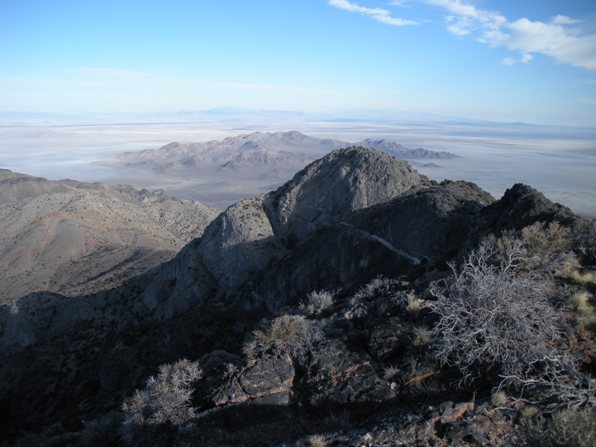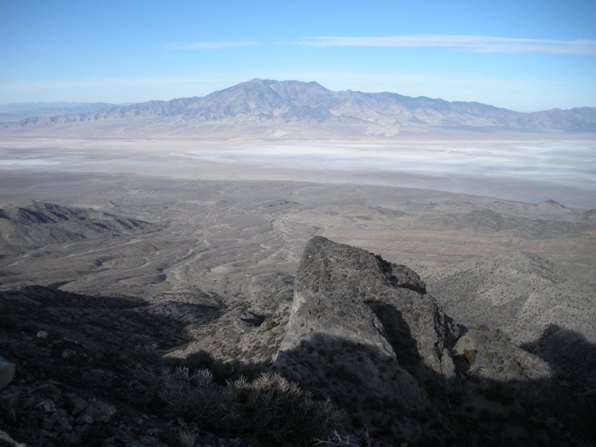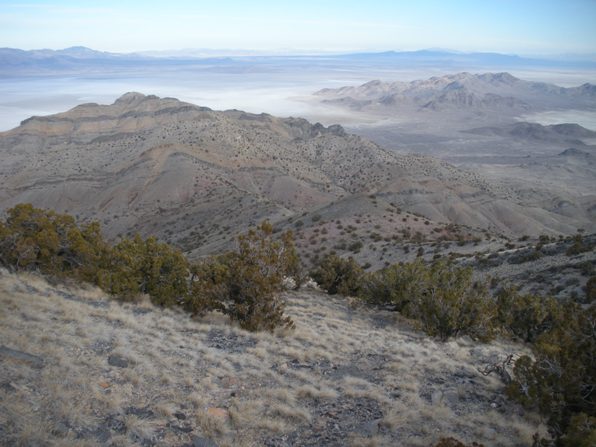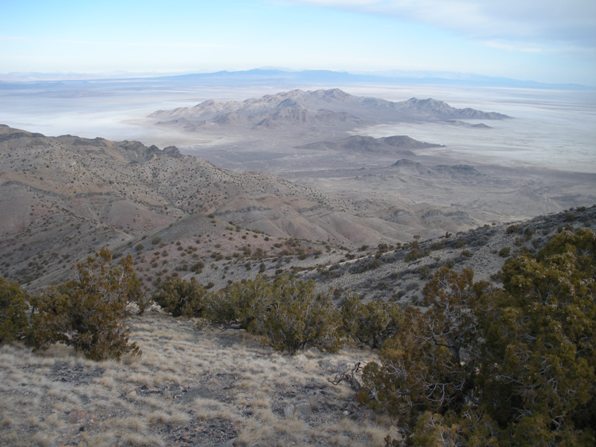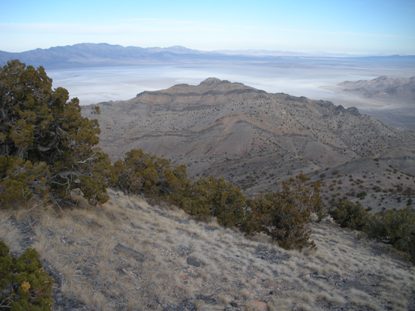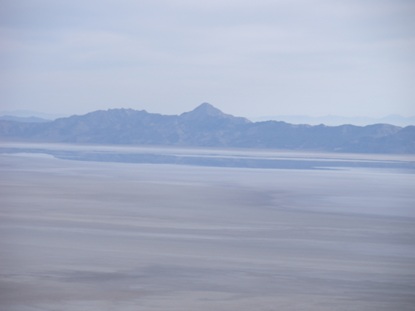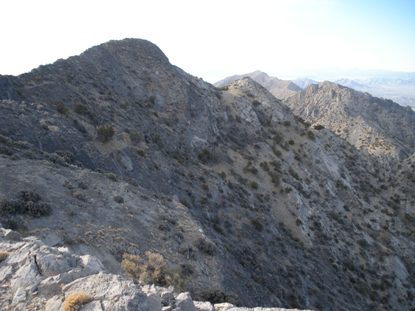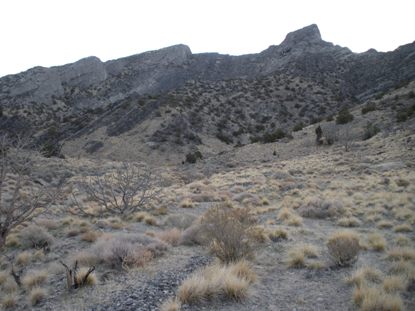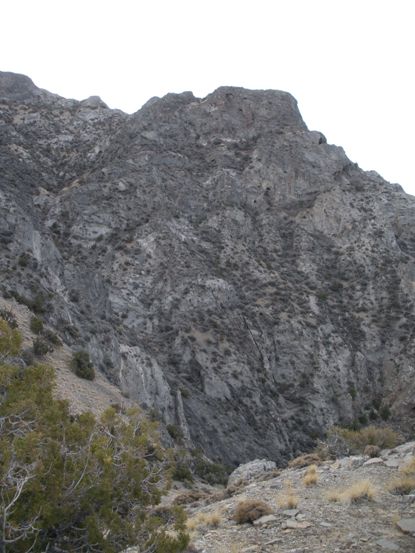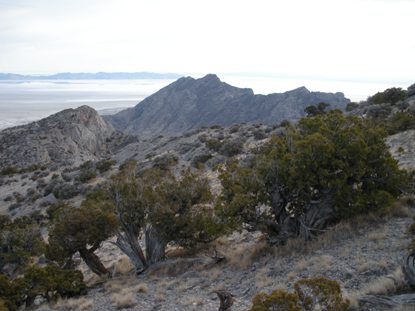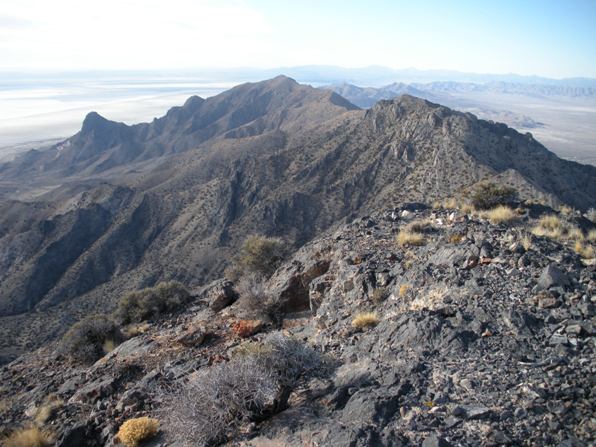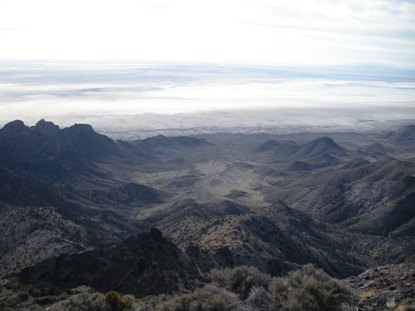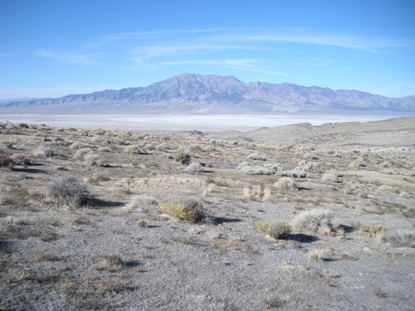 Salt Flats
Cobb Peak
West side cliffs
Looking north
Looking north to Crater Island
Looking back
Pilot Peak from the start