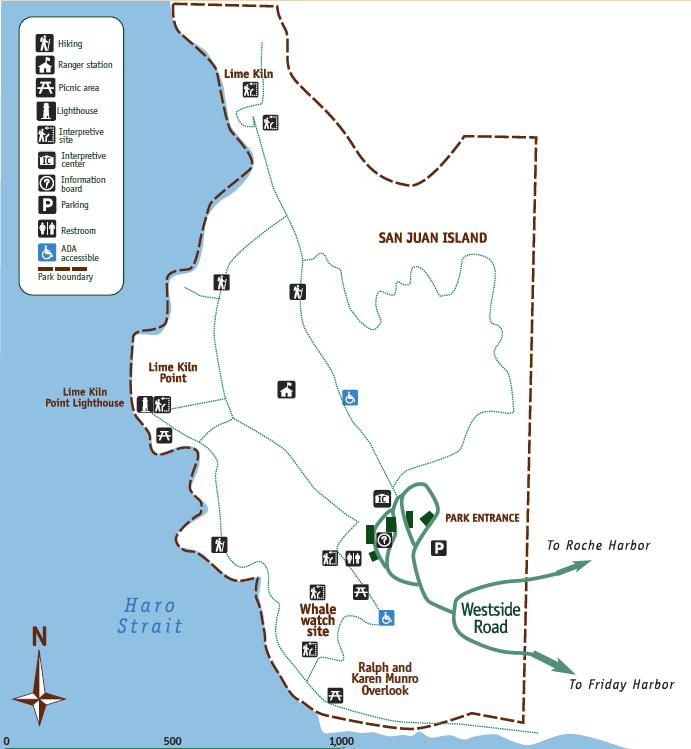 Lime Kiln Point State Park
Lime Kiln State Park located on the west side of San Juan Island is considered one of the best places in the world to view whales from land. Many spend an entire day waiting for a pod of whales to swim by. If you are patent, you will likely see them. Check the reader board at the lighthouse. A few other activities are around. There is the Lime Kiln Lighthouse that is popular for photography. Some short interpretive trails are also available, with some to beach coves. The biggest excursion is the historic lime kilns, located up a one mile trail. The park is surrounded by approximately 200 acres of county land that is open to the public. One trail continues from the lime kilns outside the park. Lime Kiln State Park is commonly known as Whale Watch Park so don't get confused thinking you are in the wrong spot. Sunsets are great here as well, with picnic tables near the waters edge.
WillhiteWeb.com - San Juan Islands
In 1860, a lime producing operation began to operate in what is now part of the park. For 60 years, the area adjacent to the park was quarried for limestone. Kilns were built to fire the limestone to produce lime. Buildings were built, roads were cut and much of the island was logged to feed the fires of the kilns. The U.S. Coast Guard operated the area adjacent to the lime operation as a lighthouse preserve. In 1919, the Lime Kiln lighthouse and two adjacent lighthouse keepers' quarters were built. When electricity was run to the site in 1960, the need to have lighthouse keepers on site diminished. In 1984, the Coast Guard turned the area over to Washington State Parks and the park was created. The Coast Guard still maintains the lighthouse as an active aid to navigation, but the building is used for orca whale research, interpretation and lighthouse tours. One of the lime kilns was acquired by State Parks in 1996 and has been renovated and interpreted for the public.
History
Dead Man's Cove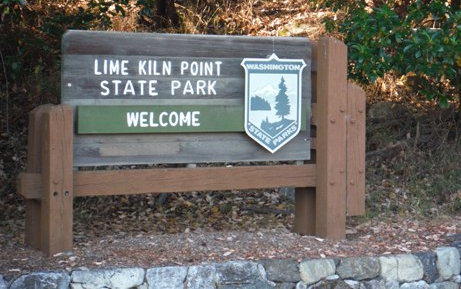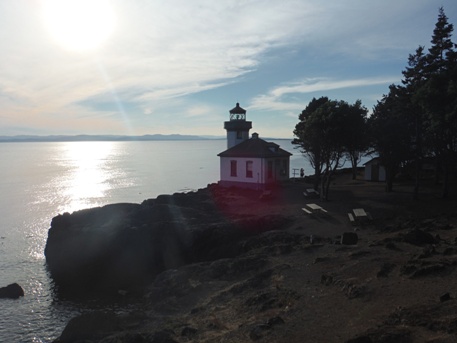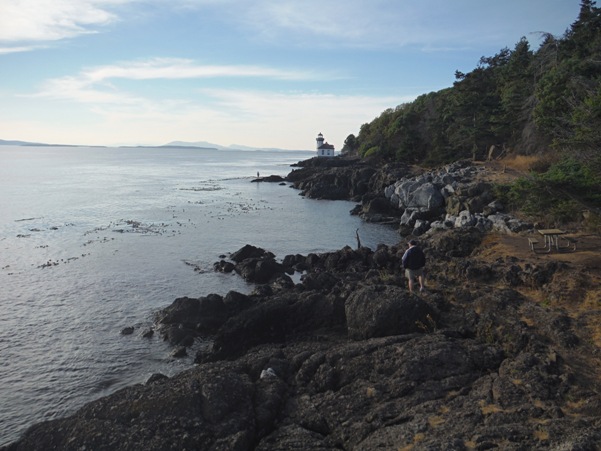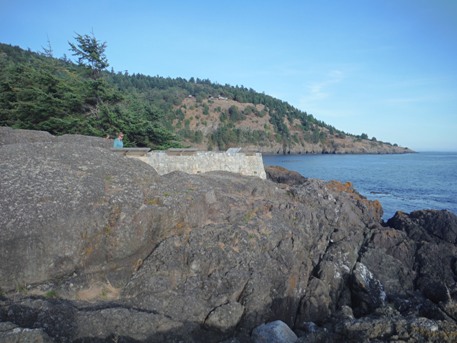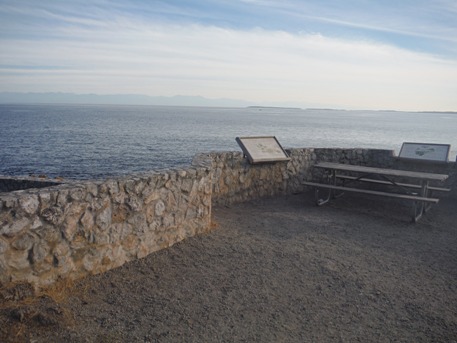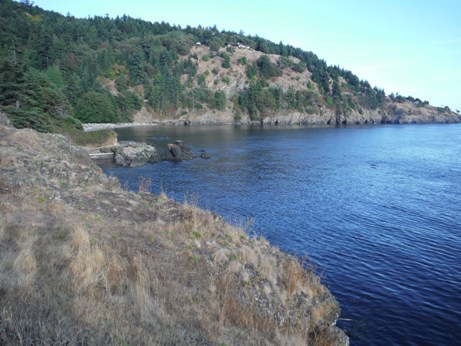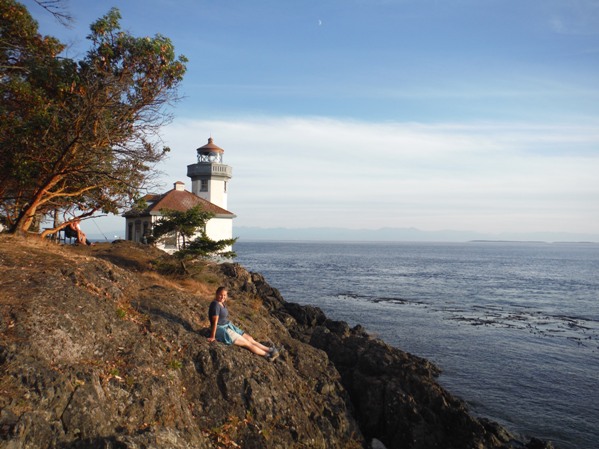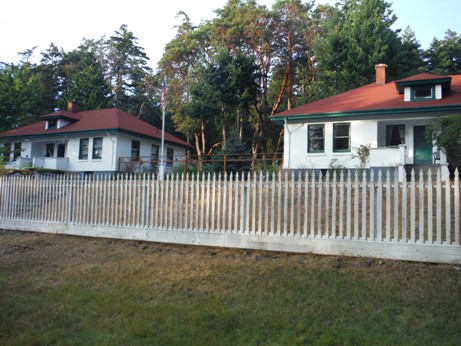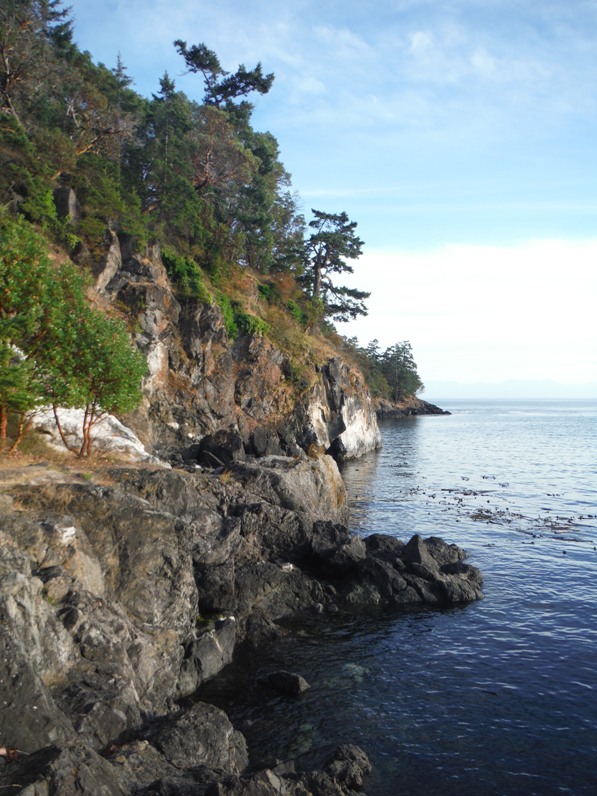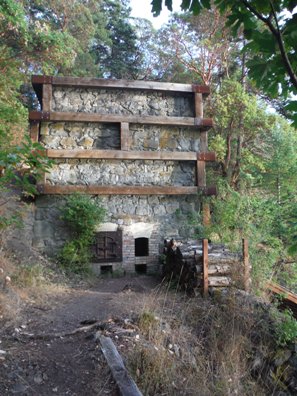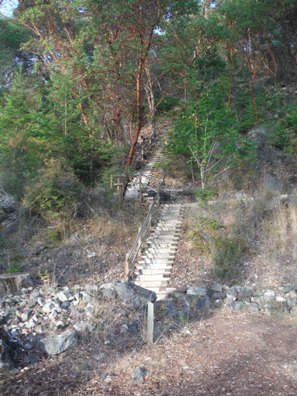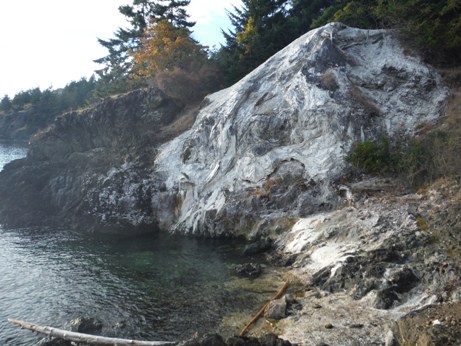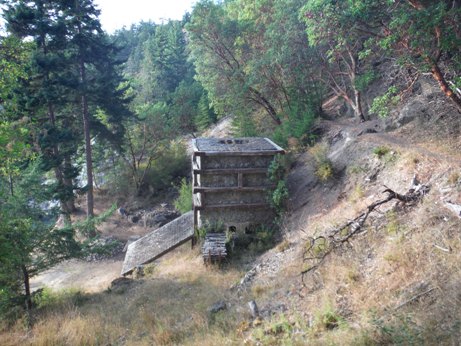 Lime Kiln
Lime Kiln Point Lighthouse
Whale watch site
Lighthouse worker homes
The Lime
Lime Kiln
Stairs down to the Lime Kiln
Cliffs near the Lime Kilns