WillhiteWeb.com - Hiking, Climbing and Travel
The Ohop Benchmark was once the site of a lookout tower. Today, the excellent views are still there and it makes for an incredible destination. The only issue might be the ownership. I think the tree farm was purchased by Hancock Timber and it is now in their Eatonville Forest, where a permit is required. I can't find my pictures for this one but the summit has grand views. I was up there late one evening after classes while attending UW Pack Forest. I'm sure I had a camera on the trip.
Ohop Benchmark
Distance: 5 miles
Elevation Gain: 1,200 feet
Summit Elevation: 2,335 feet
Road Access: Paved/Good Gravel
From Eatonville, go east from the town 4 way stop. At the edge of town is the Weyerhauser Road going north becoming 419th St. E. Follow it to the gate.
Access:
Route shown on the map is via roads and avoids any bushwhacking. The Nicholson Horse Trail System is another option but requires a long but interesting hike up from the Sahara Creek Horse Camp.
Route: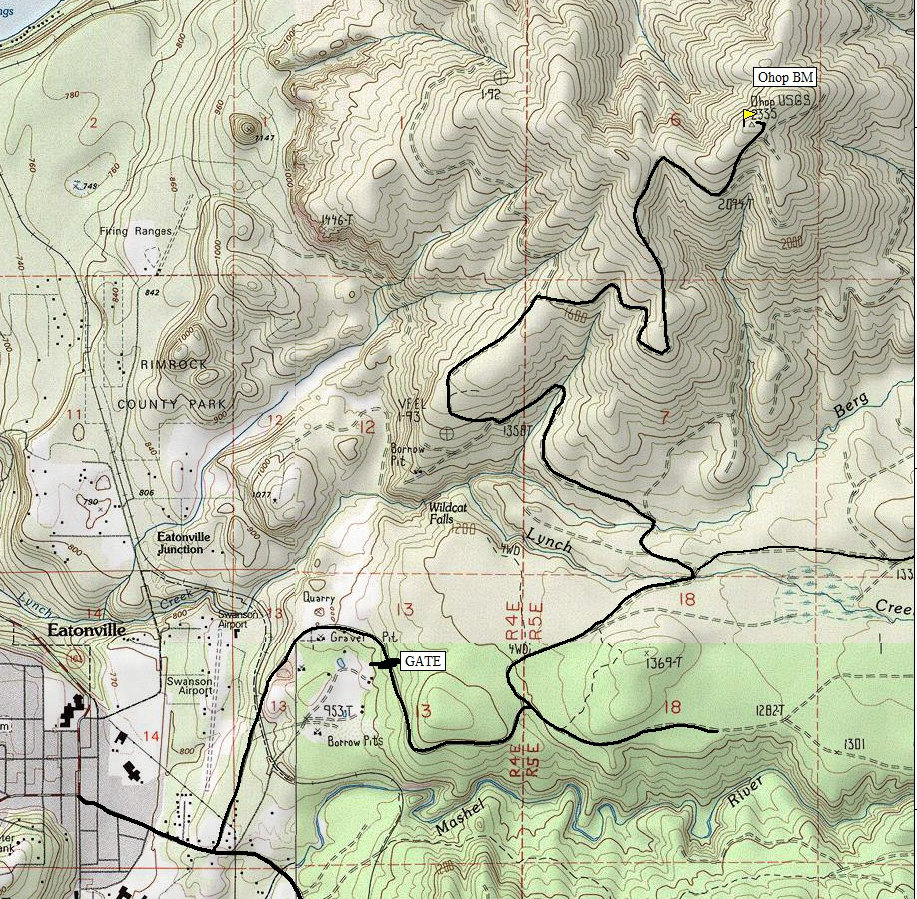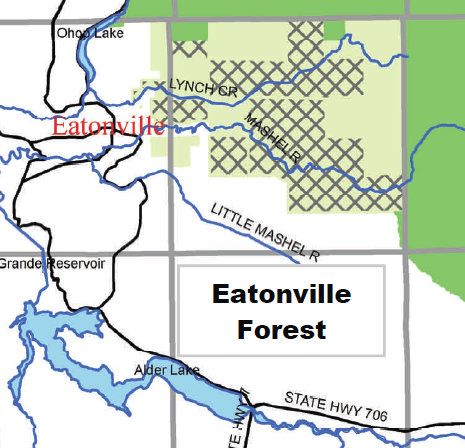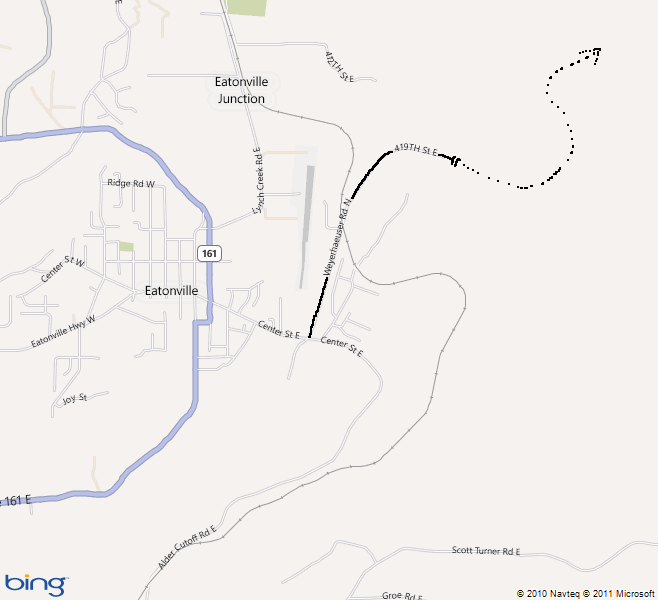 Hancock Timberlands Map showing their Eatonville Forest properties
The lookout was built in 1937, a 70' timber tower with L-6 cab and accompanying ground cabin living quarters. Removed in 1969.
Historical Info: