Freedom Peak, Shingle Mill Peak, Peak 9622
www.WillhiteWeb.com: Your online resource for hiking, climbing and travel
Distance: 10 mile loop
Elevation Gain: 5,150 feet for the loop
Summit Elevation: Freedom is 10,801 feet, Shingle Mill is 10,700
Access rating: Level 2
These three peaks make for a great traverse in the south Wasatch. Freedom and Shingle Mill Peak are often combined together. Peak 9622 is a bonus peak with a trail to the top if you've got the extra energy. Both Freedom and Shingle Mill have recently been officially named. Both are becoming quite popular, with Shingle Mill getting many ascents while Freedom intimidates most with its dicey north ridge.
Drive up Provo Canyon looking for a sign for Squaw Peak Road. Follow this narrow paved road until it splits. A sign points to the right for a city view overlook. Go left, road becomes gravel shortly after. Follow this road to Rock Creek Campground. About a mile beyond, a trail will take off to the left. This should be signed Dry Fork Canyon Trail. There is parking for about 5 cars.
Access:
Route:
Hike the Dry Fork trail almost 3 miles to the base of the north face of Freedom Peak. At the switchback, cut right on a small trail heading toward a massive talus field. Make a climbing traverse toward the West ridge of Freedom Peak. There are many gullies to choose to access the ridge. Many look intimidating but most are just scrambles. Once on the ridge, climb the easier slopes on the south side working around obstacles until you reach the summit. This is all class 2 and a good option if you don't like what you've heard about the standard route, the class 3 north ridge. From the summit, drop down the north ridge, taking extreme care where you step and hold. Be sure you are looking at all your options. Sometimes the best way is not on the ridge and lower down the route transitions back and forth between the east and west sides, never on the actual ridge. At the saddle between Freedom and Shingle Mill is a cairned trail that climbs about half way up Shingle Mill before it skirts below Shingle Mill going north to the saddle between Shingle Mill and Cascade. An easy climb gets you up the rest of the way to the top of Shingle Mill Peak. To continue, drop down it's north ridge heading for the saddle that the Dry Fork Trail ends at. If you want to continue for peak 9622 you'll need to follow your topo map. The trail does go over the ridge dropping several hundred feet to a saddle but it disappears in a few places. I met some hikers coming up this trail from Provo Canyon and we both were bushwhacking wondering where the trail went. From the saddle at 9,300 feet, a trail climbs north up to the summit of this minor peak.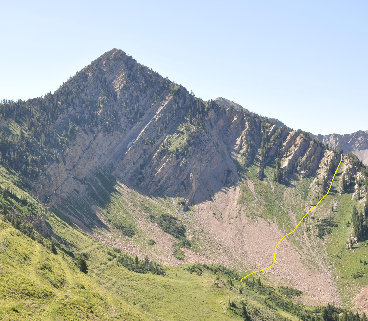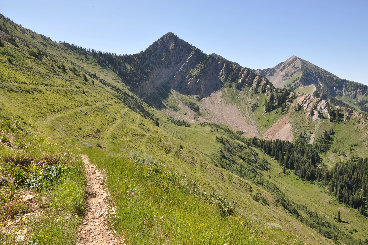 Dry Fork Trail with Freedom and Provo Peaks
Freedom Peak showning route up West ridge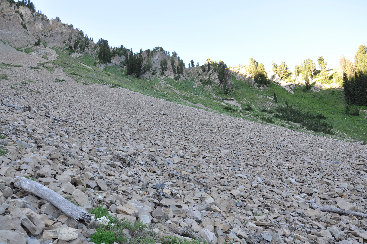 Crossing the talus below Freedom Peak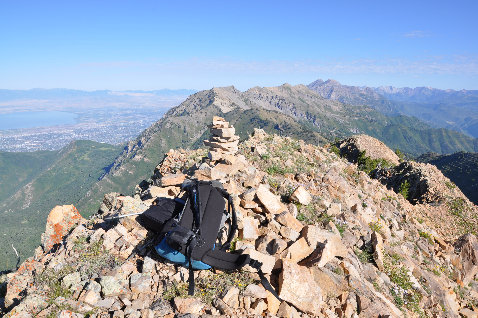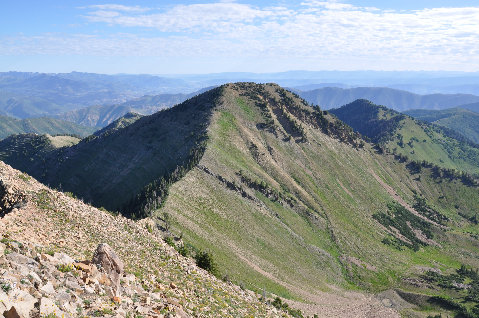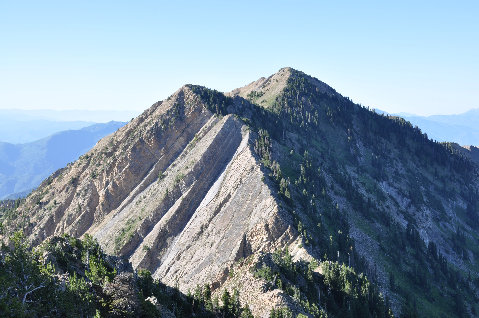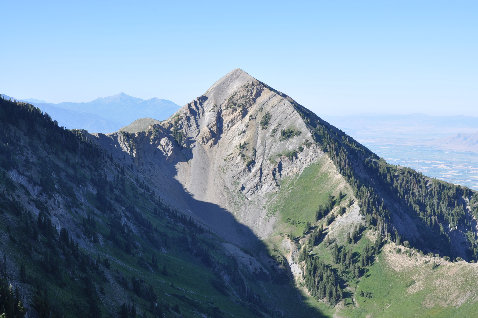 Provo Peak from Freedom Peak
East Provo Peak from Freedom Peak
Summit of Freedom Peak
Shingle Mill Peak from Freedom Peak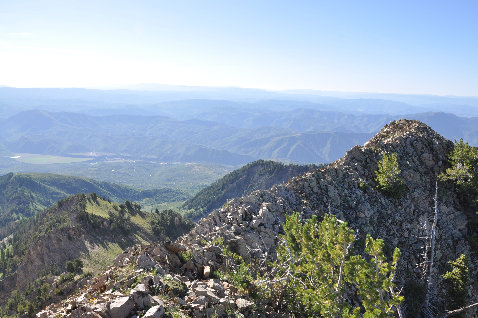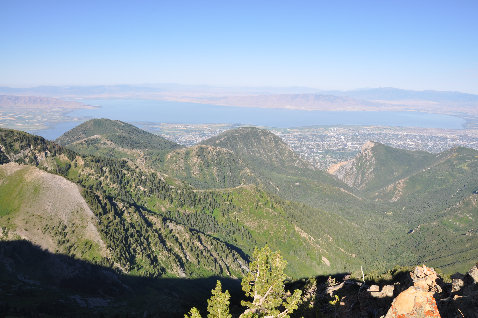 Looking west to Provo and Utah Lake
Looking west from Freedom Peak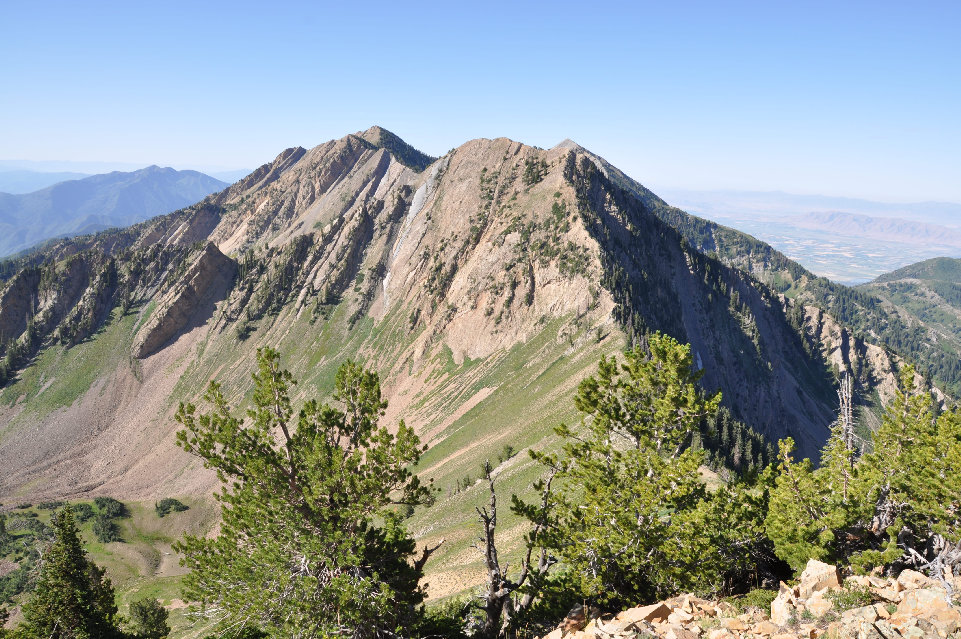 Freedom Peak
Freedom Peak from Shingle Mill Peak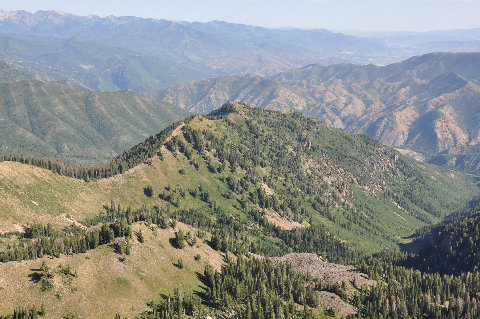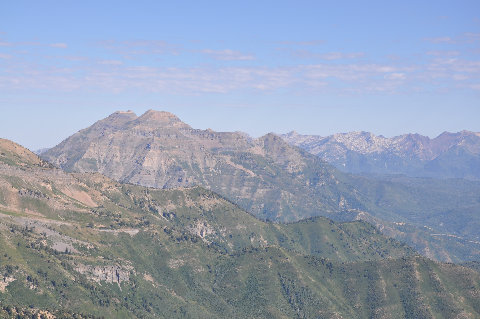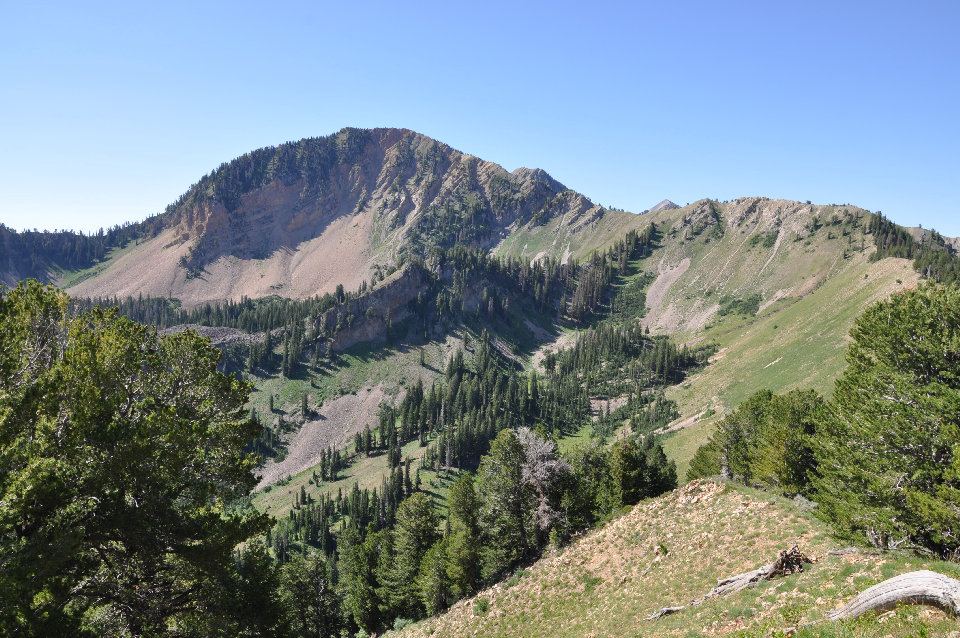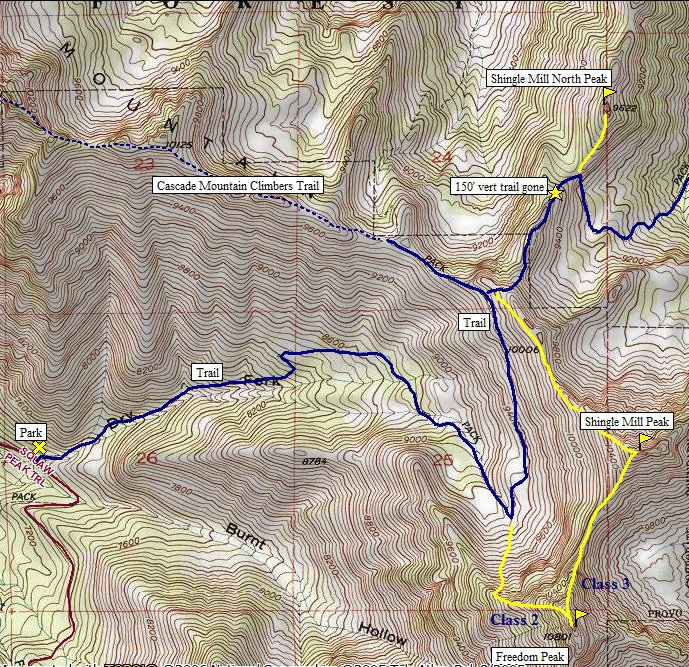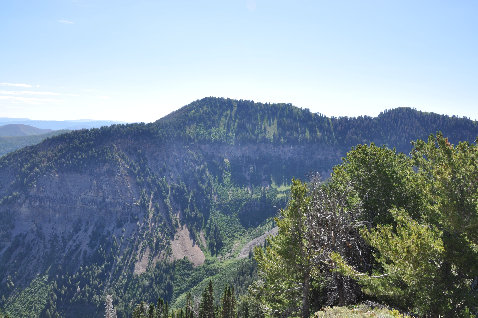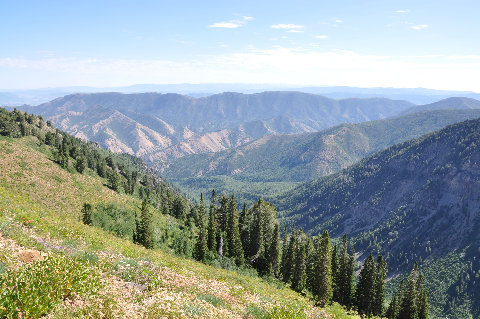 Looking north from "Shingle Mill North"
Lightning Peak to the east of "Shingle Mill North Peak"
Shingle Mill Peak from "Shingle Mill North"
"Shingle Mill North Peak" from the summit of Shingle Mill Peak
Mount Timpanogos from Shingle Mill Peak