Windy Peak is the 92nd highest peak in Washington and easternmost Washington Top 100 Mountain. It was the site of a fire lookout and brings a 1,788 foot prominence. Windy Peak is just 5 miles from the international boundary and close to Horseshoe Basin, a popular hiking destination. The fire lookout was constructed in 1932. It was a gabled-roofed L-4 cab. A survey party said in 1956 that the lookout was soon to be demolished but it was finally destroyed in 1963. The old telephone line still runs down the NW slope to the saddle. Its use as an Aircraft warning Service Station was for the short time of July 20 to September 6, 1942. In recent years, fires have burned all sides of the peak, but some old stunted trees still survive near timberline.
Access
There are multiple trails; the most common would be a trail starting from Long Swamp Campground. Another option (shortest) is Windy Creek (the route I used) although it has a few sections overgrowing from lack of use and maintenance. Another longer route would be a trail that leaves the Horseshoe Basin trail out of Iron Gate, but you potentially could do a large loop to include Horseshoe Basin.
Elevation: 8,333 feet
Hiking Distance: 5.5 miles one way (Windy Creek Trail)
Elevation gain: 3,000 feet
Access: Good gravel roads
Windy Peak
Looking North - September 18, 1934
Looking Southeast - September 18, 1934
Former Lookouts
Route:
For most, the long drive is the hardest part. Take US-97 to Tonasket. Turn left in town, cross the river and head west on Loomis-Oroville Road to Loomis. Just north of Loomis, take the Toats Coulee Road left and drive this well-maintained paved and dirt road to Long Swamp Camp (approximately 22 miles). This is where the 7-mile Windy Peak Trail begins. Or continue west 3 miles to the Cathedral Driveway Trailhead where you can take the Windy Creek Trail.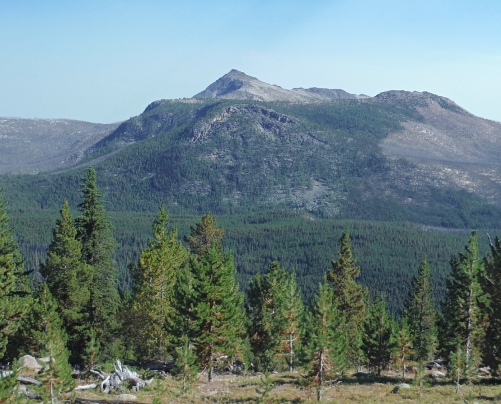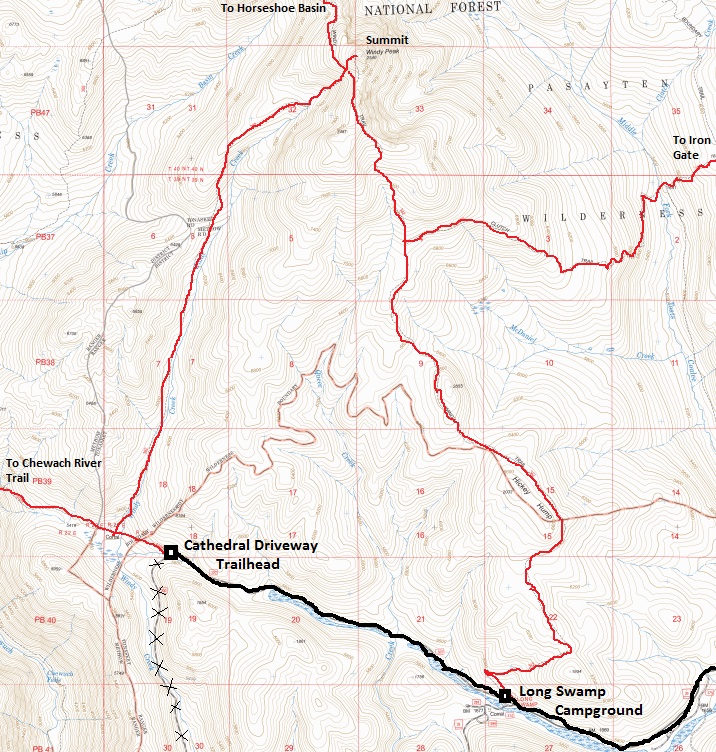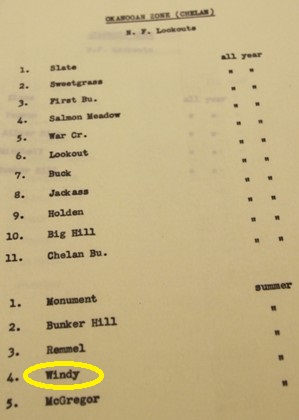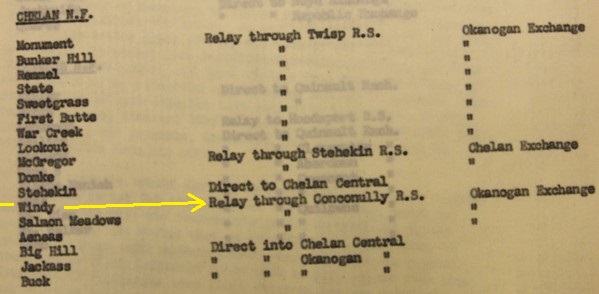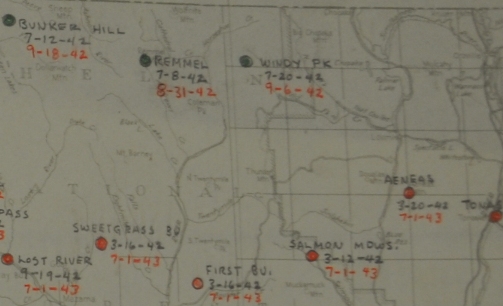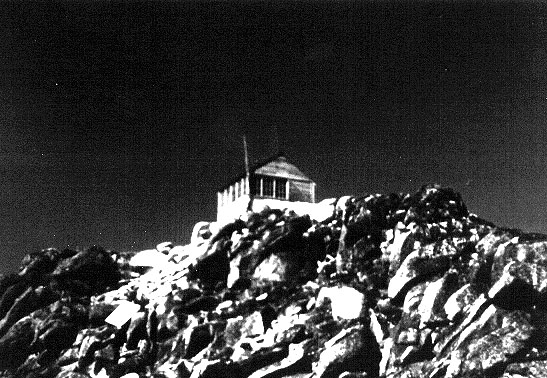 Looking Southwest - September 18, 1934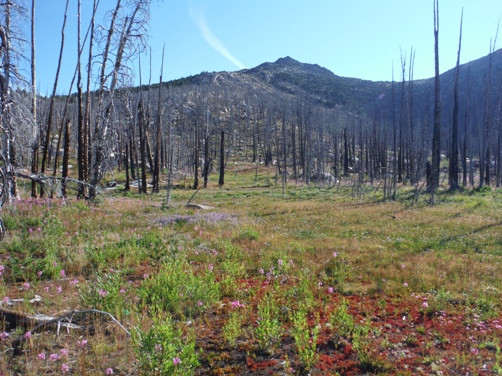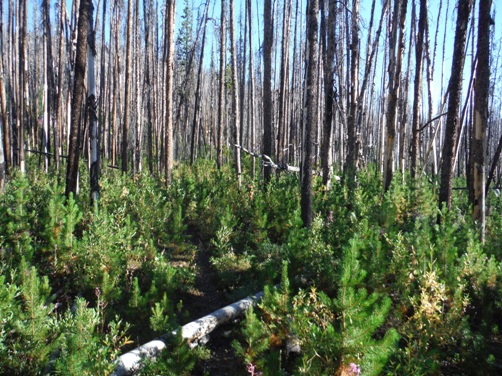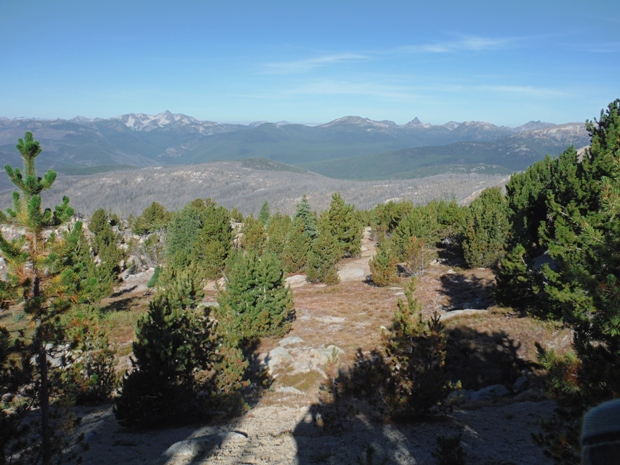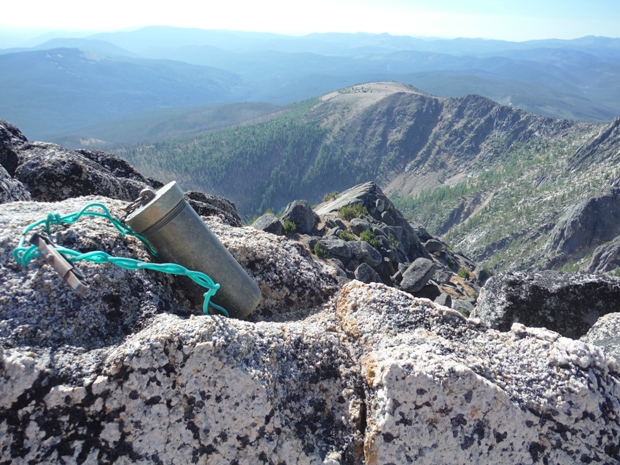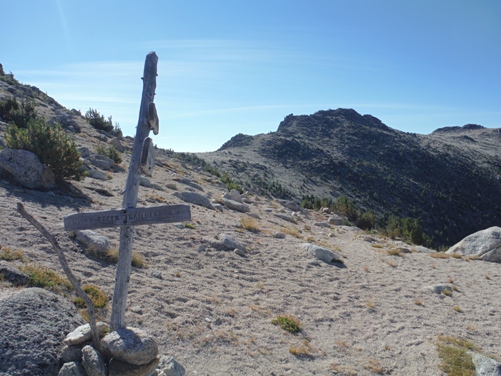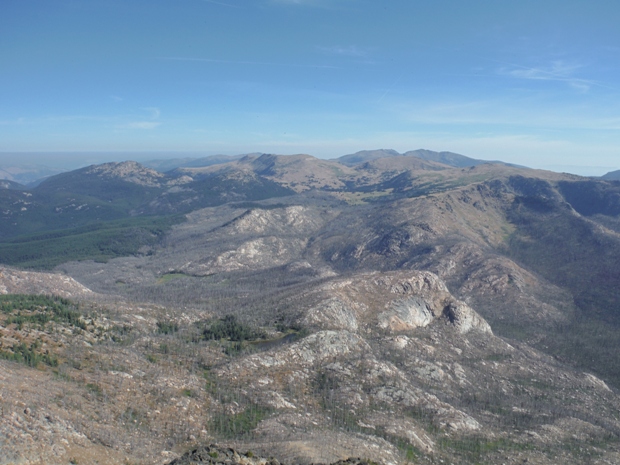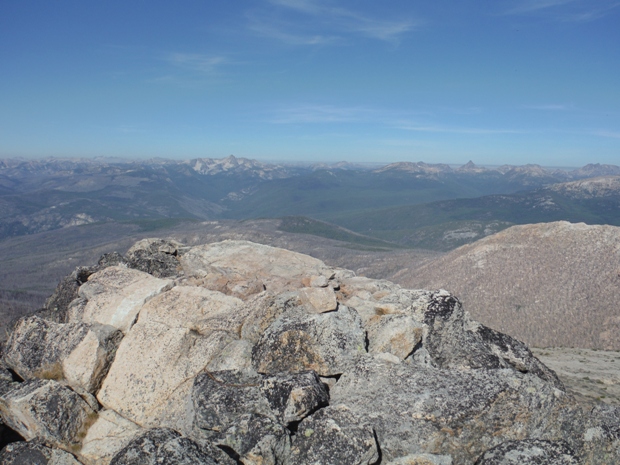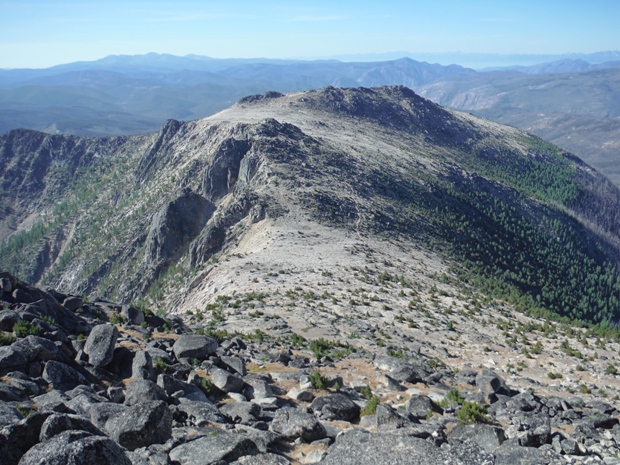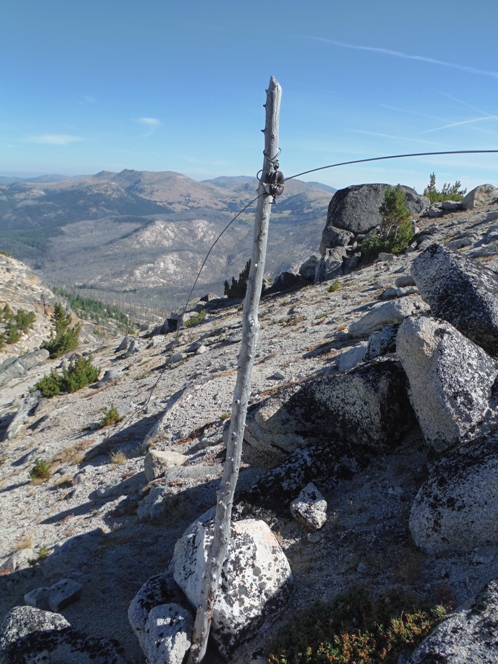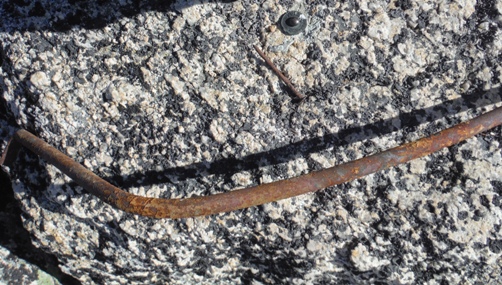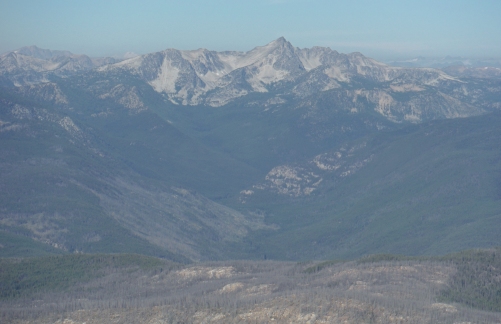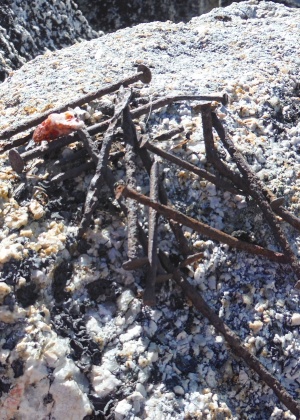 Windy Peak from the north
Windy Peak from the west
Windy Creek Trail with new trees growing
Above the fire damage on the Windy Creek Trail
Basin below Windy Peak
Summit register
Trail junction below the summit
View to Remmel Mountain - also a fire lookout
Looking Northwest with Remmel Mountain (center left) and Cathedral Peak (center right)
Horseshoe Basin area from the summit
Phone line and insulator on original pole
Looking south from the summit
USGS BM nail and an anchor rod
Windy Peak lookout
September 10, 1942
August 20, 1942 - Windy relays through Conconully Ranger Station
Windy (F-8) location
Nails on the summit
Windy Peak on the AWS map