Dollar Watch Mountain & Lookout Site
Sitting in the central Pasayten, Dollar Watch Mountain has a long history that is nearly forgotten based on the overgrowing trails of its upper slopes. One could set up camp on the summit and have just a handful of visitors any given summer.
Elevation: 7,679 feet
Distance: 14 miles from Billy Goat Trailhead
Elevation Gain: 4,500+
Access: Good Gravel
Washington Lookout Sites
Access:
From Highway 20 just west of Winthrop, take the West Chewuch River Road north. Follow for 9 miles to a left on Eightmile creek road and turn left. Follow Eightmile Creek Road for 15 miles to the end at Billy Goat Trailhead. Any car should be fine.
Route:
Trail starts out on an old mining road but is pretty much trail now. Within a half mile is a trail junction, continue right. The trail steadily climbs all the way to Billy Goat Pass. Next drop 1,000 feet down the other side into Drake Creek Valley. 2.2 miles from Billy Goat Pass, keep right and now climb up a mile to Three Fools Pass. Beyond that, its another mile to a major Y intersection. Left is the main trail going to Larch Pass, follow it for 1.5 miles. Now take a left dropping downhill to a crossing of Larch Creek. A final 2.5 miles will take you up to Dollar Watch Pass. Go over the pass and drop down a steep trail to a bench with a campsite. The trail you are looking for is likely not signed. It skirts the forest just above the bench with a campsite. Once found, follow it to a higher pass as the trail improves the closer you get. From the higher pass, follow the faint trail to a trail split or just scramble up Dollar Watch Mountain until you run into the old lookout trail. It can be followed from the pass to the summit but is hard to follow down at the pass.
Lookout History:
Dollar Watch had a tent camp in the 1920's. A lookouts diary on 8/6/1923 said "I reported a bogus fire today at 4:30 p.m. although I thought it was a real fire. I never saw anything that I was surer of until I made sure it wasn't a fire. I got my horses, went down to Lozier sheep camp and got John Le Frile and left at 5 p.m. for Bogus Fire. I left John to bring the pack horse while I went on with the fire tools. This fire looked to be down the Pasayten trail south of the old burn and about seven miles north of my camp at Dollar Watch. I turned back at 8:15, met John up the trail a couple of miles and we came back to camp. We arrived back at Dollar Watch at 11:15 p.m. I made sure that there was no fire and came back so that the ranger wouldn't send any men in here when it wasn't necessary." In 1930 a cupola lookout house was constructed, with the materials being packed in over a distance of 15 miles." This L-4 cab was destroyed in 1954.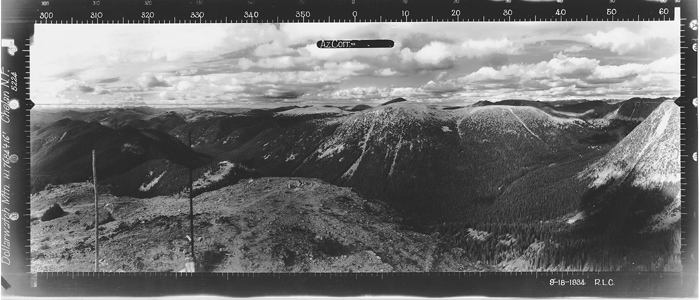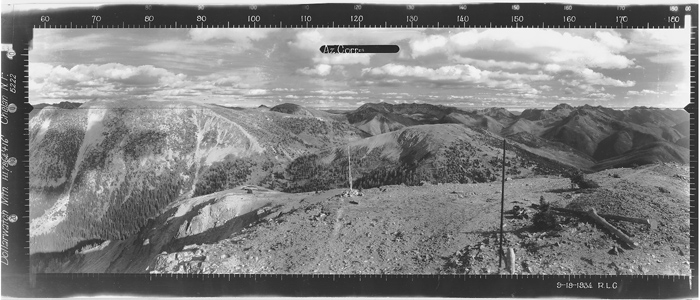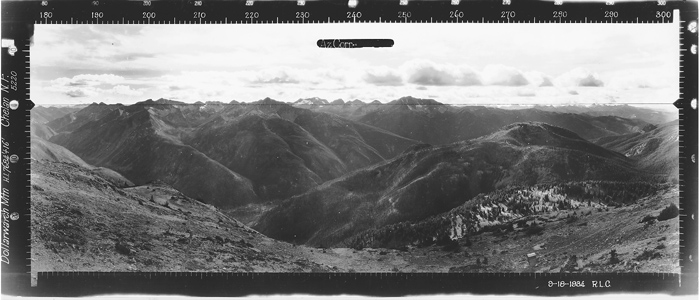 Looking North Sept 1934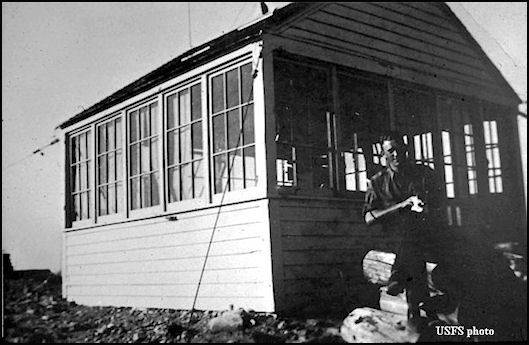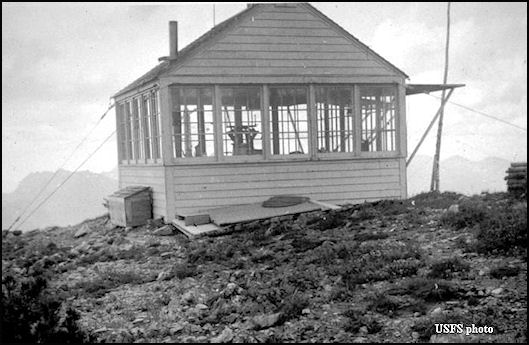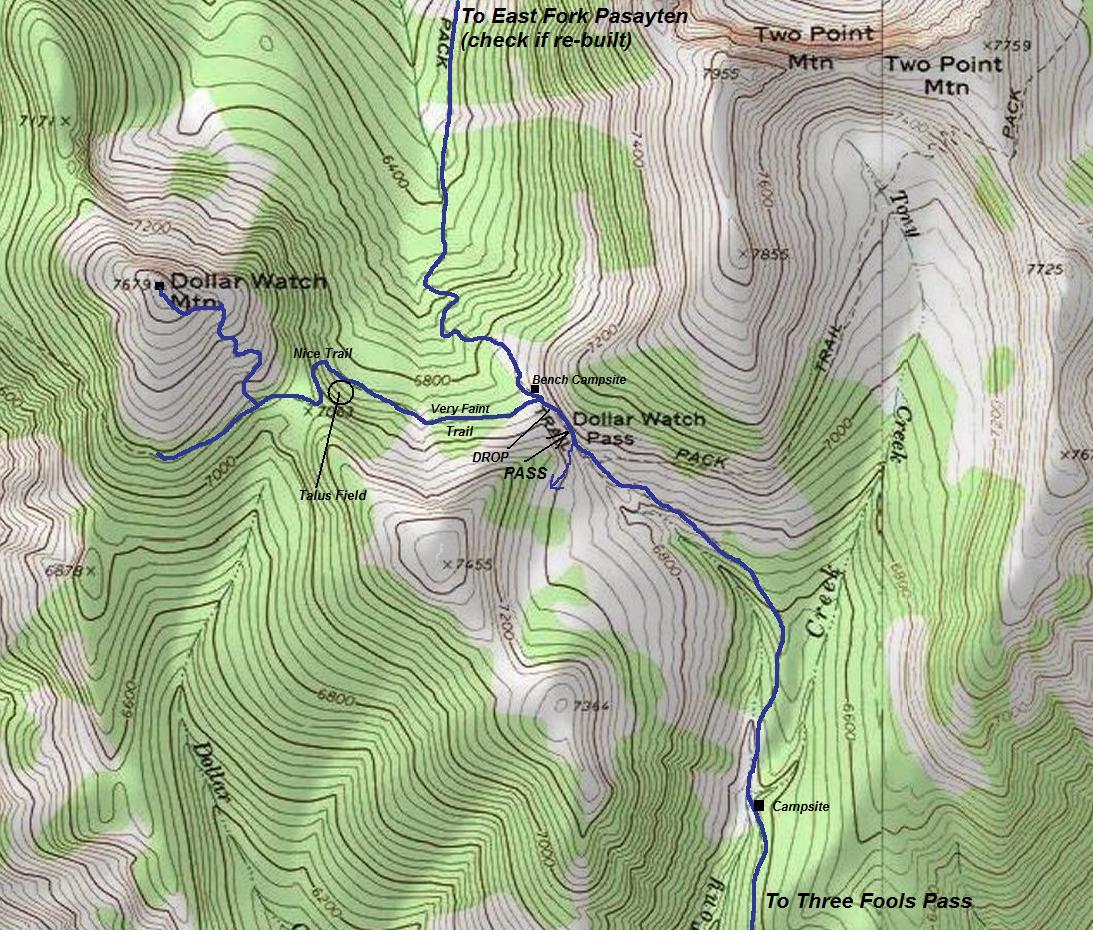 Dollar Watch Mountain Lookout 1945
Looking Southeast Sept 1934
Looking Southwest Sept 1934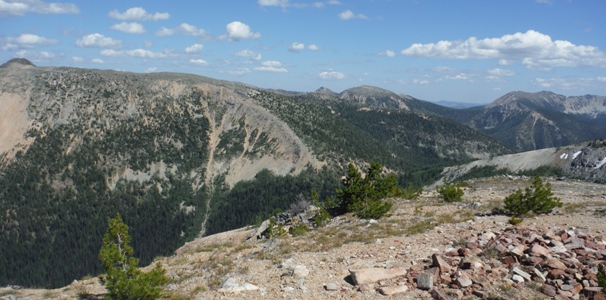 Looking Southeast 2016

Looking North 2016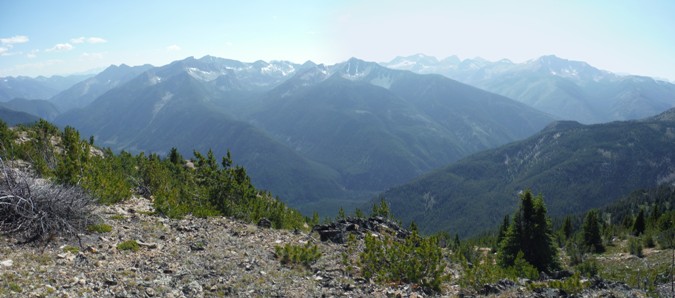 Looking Southwest 2016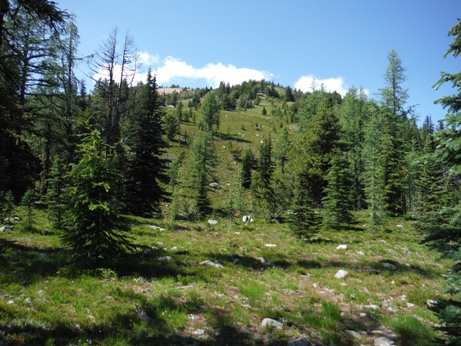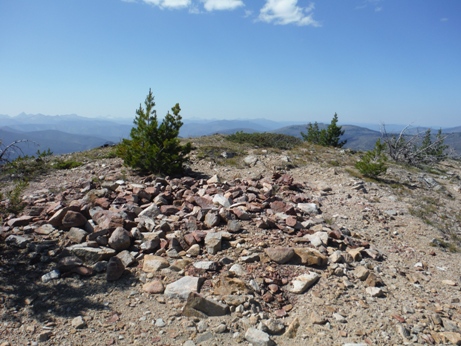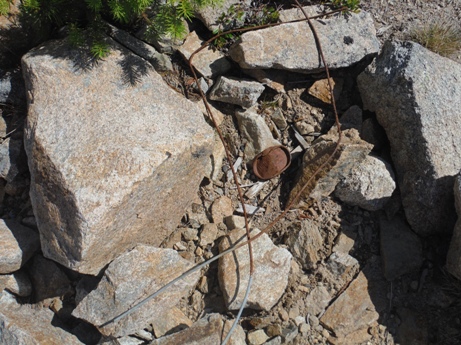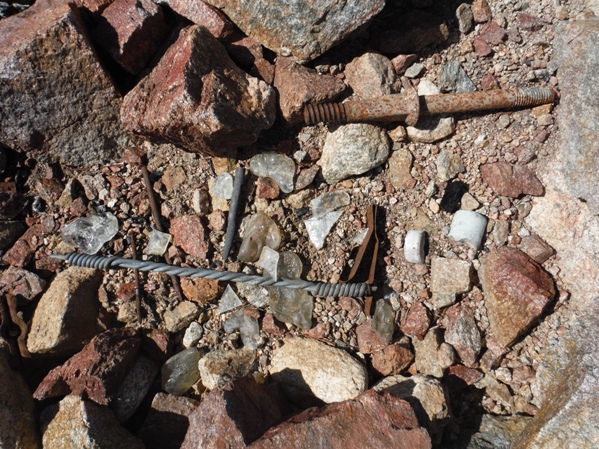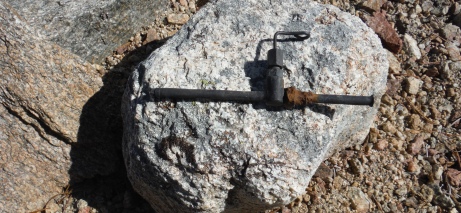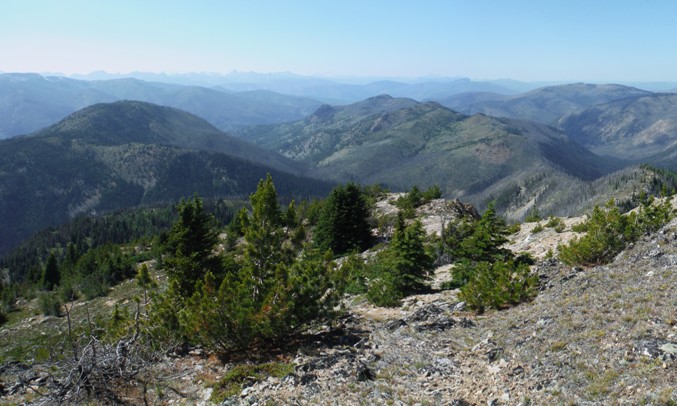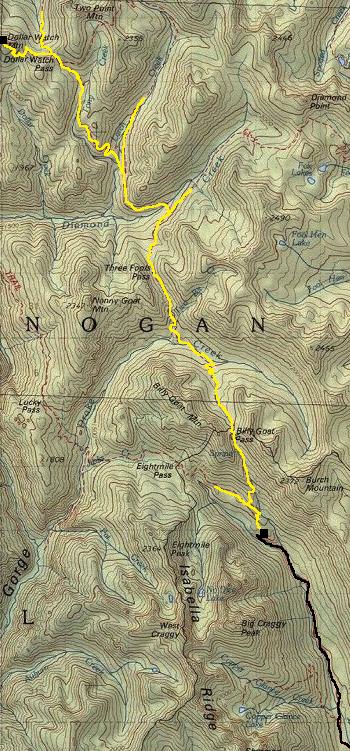 Looking Northwest
McCall Gulch - main trail north goes up and over this pass
Looking up Dollar Watch from the high saddle at 7,050 feet
Summit area of Dollar Watch Mountain
Remnents of the lookout....but nothing large found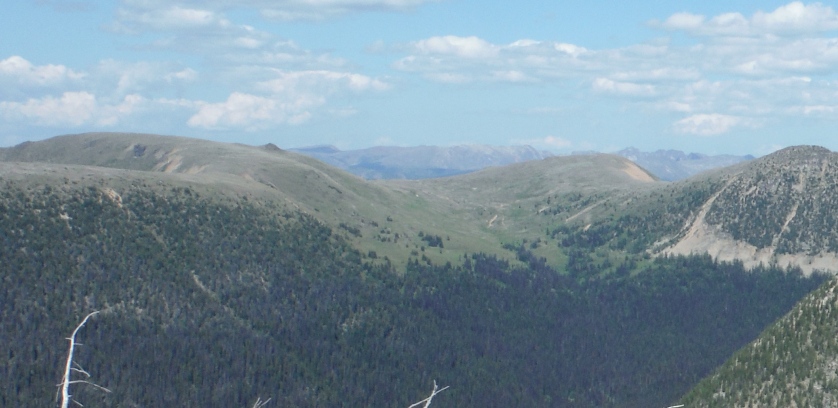 Looking south
Looking North