Diamond Point Lookout Site
Although named on most maps, this location is probably only significant for those curious about the former fire lookout located here. The highest point of this long ridge is actually a mile to the Northwest. Trails still go here although fire over the last several years has reduced the final mile or so into a faint path. No worries, the terrain around here is easy to travel cross-county.
Elevation: 7,916 feet
Distance: 12 miles
Elevation Gain: 4,600+ feet
Access: Good Gravel
Washington Lookout Sites
Access:
From Highway 20 just west of Winthrop, take the West Chewuch River Road north. Follow for 9 miles to a left on Eightmile creek road and turn left. Follow Eightmile Creek Road for 15 miles to the end at Billy Goat Trailhead. Any car should be fine.
Route:
Lookout History:
Trail starts out on an old mining road but is pretty much trail now. Within a half mile is a trail junction, continue right. The trail steadily climbs all the way to Billy Goat Pass. Next drop 1,000 feet down the other side into Drake Creek Valley. 2.2 miles from Billy Goat Pass, keep right and now climb up a mile to Three Fools Pass. Beyond that, its another mile to a major Y intersection. Left is the main trail going to Larch Pass. Go right, uphill. In 3.5 miles you reach a high pass (burned in 2015) on the south ridge of Diamond Point. From there, attempt to follow trails or just go cross-country up the ridge until you reach the former lookout.
In 1930, materials were packed over a 12 mile trail for a 14 by 14 foot L-4 lookout building constructed that year. It was destroyed in 1952. The Spring/Fish lookout book describes the following story abou Howard Culp, a lookout at Diamond Point. One day he grounded his telephone as a storm approached and watched it pass. After what seemed to be a safe interval, he threw in the switch to report an "all clear." He cranked the telephone...WHAM! One sneaky bolt had been hiding above the cabin. Culp regained consciousness two hours later just as members of a trail crew arrived. The Winthrop Ranger Station had contacted them to go find out why Culp had not been heard from.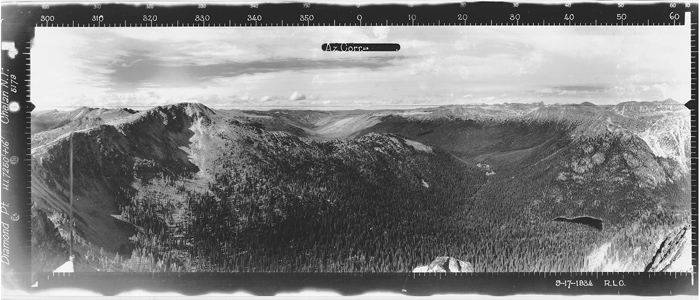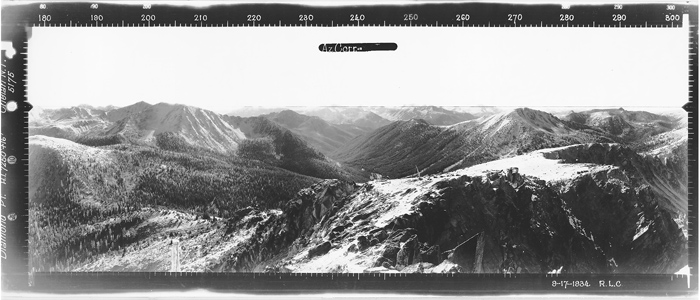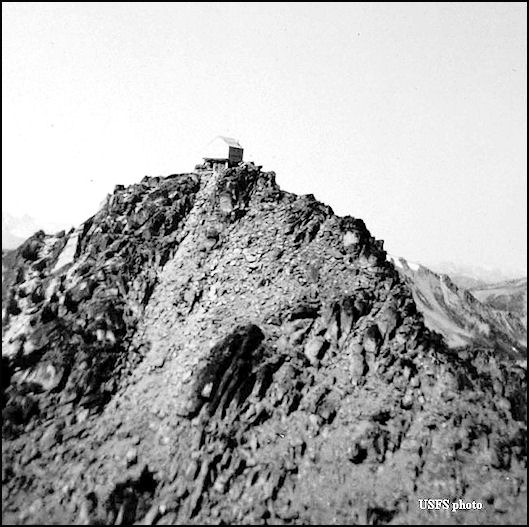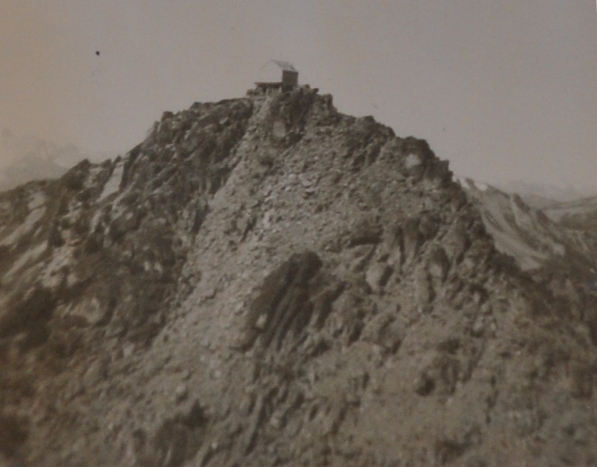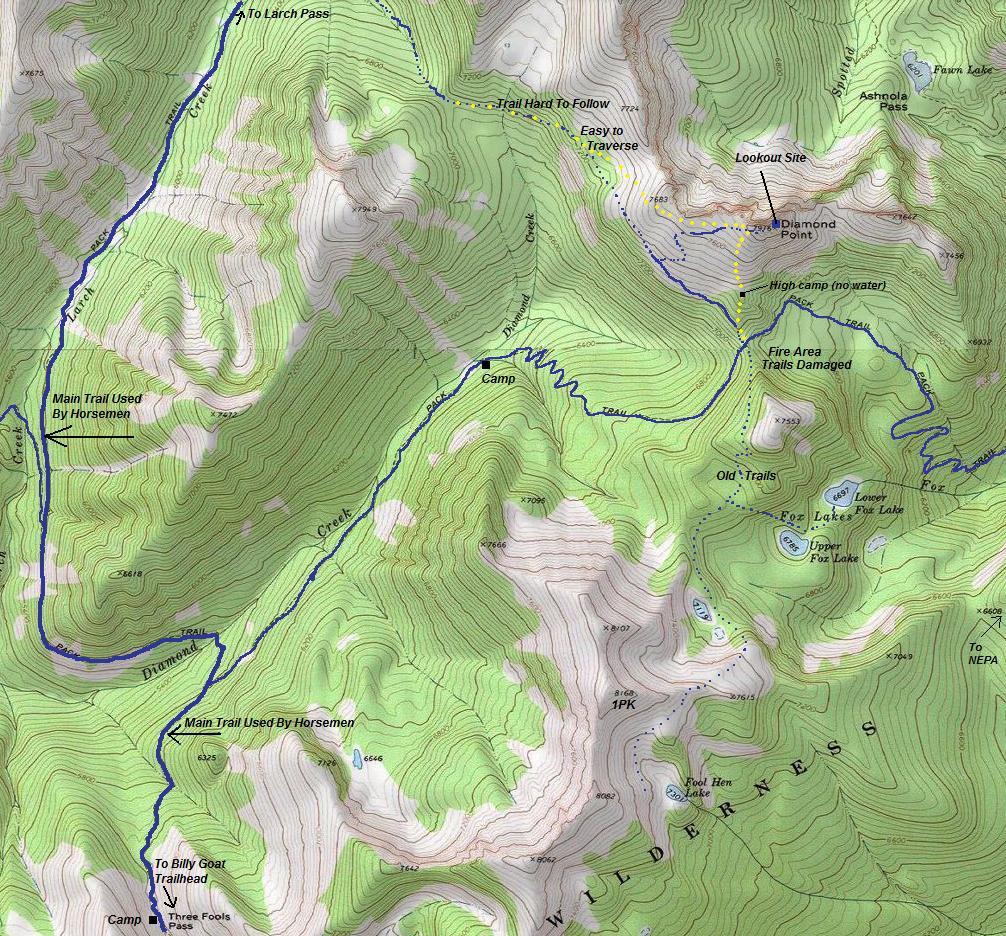 Looking North 2016

Looking Southeast 2016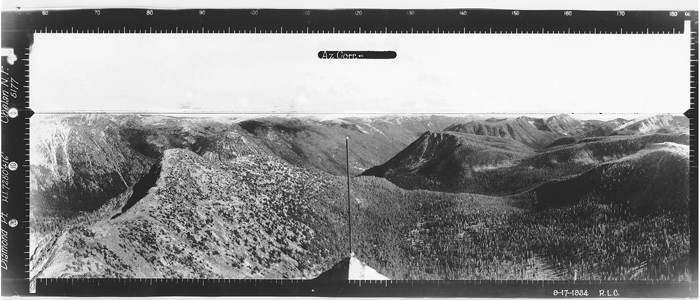 Looking Southeast 9-17-1934
Looking Southwest 9-17-1934
Looking Southwest 2016
Looking North 9-17-1934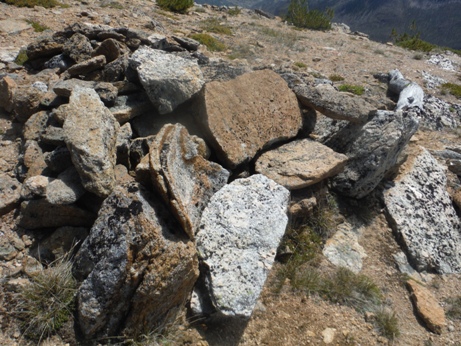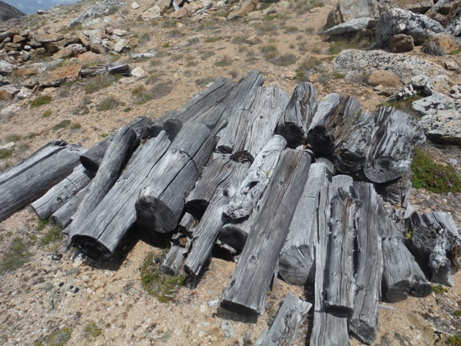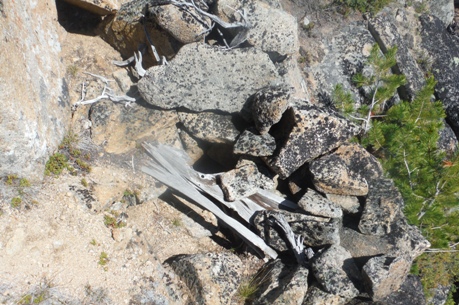 Outhouse seat still survives
Firewood near the summit
Double chair at the summit area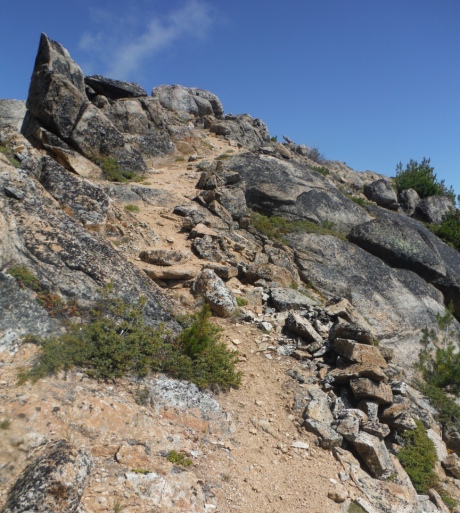 Final few feet of trail to old lookout site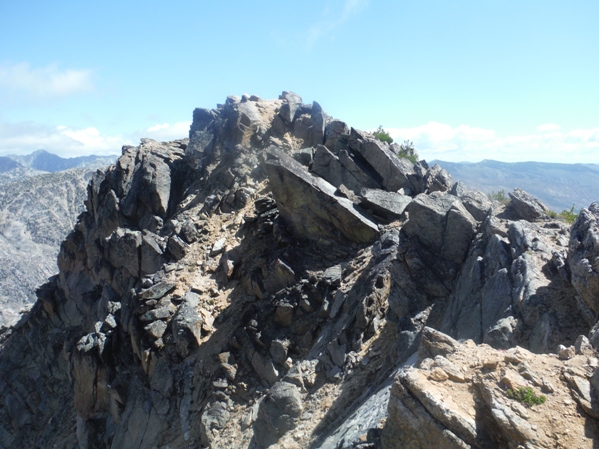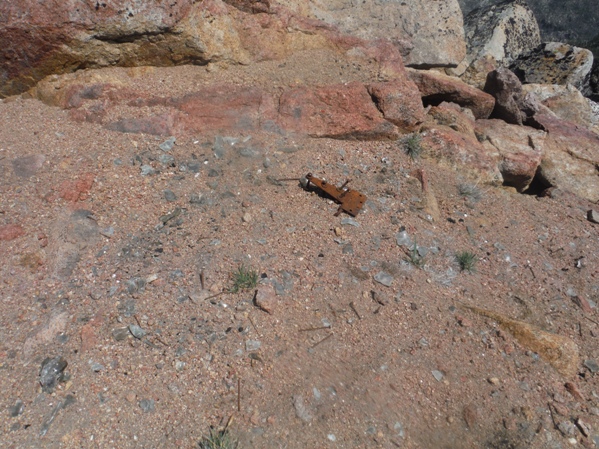 Nails - Glass - Hinge
Diamond Point summit rocks
Diamond Point Lookout 1946